Walleye Pollack Roe
   Date: 29.09.2018 11:41
Summary: Nagoya handshake, Kenji Yano
   Tags: 
    Url: https://www.keyakizaka46.com/s/k46o/diary/detail/17543?ima=0000&cd=member
Good afterning,
lately, I often forget my wallet at home.
Is it because I use a miniscule one? ...
Should I go back to using a big one?
This is Kumi Sasaki.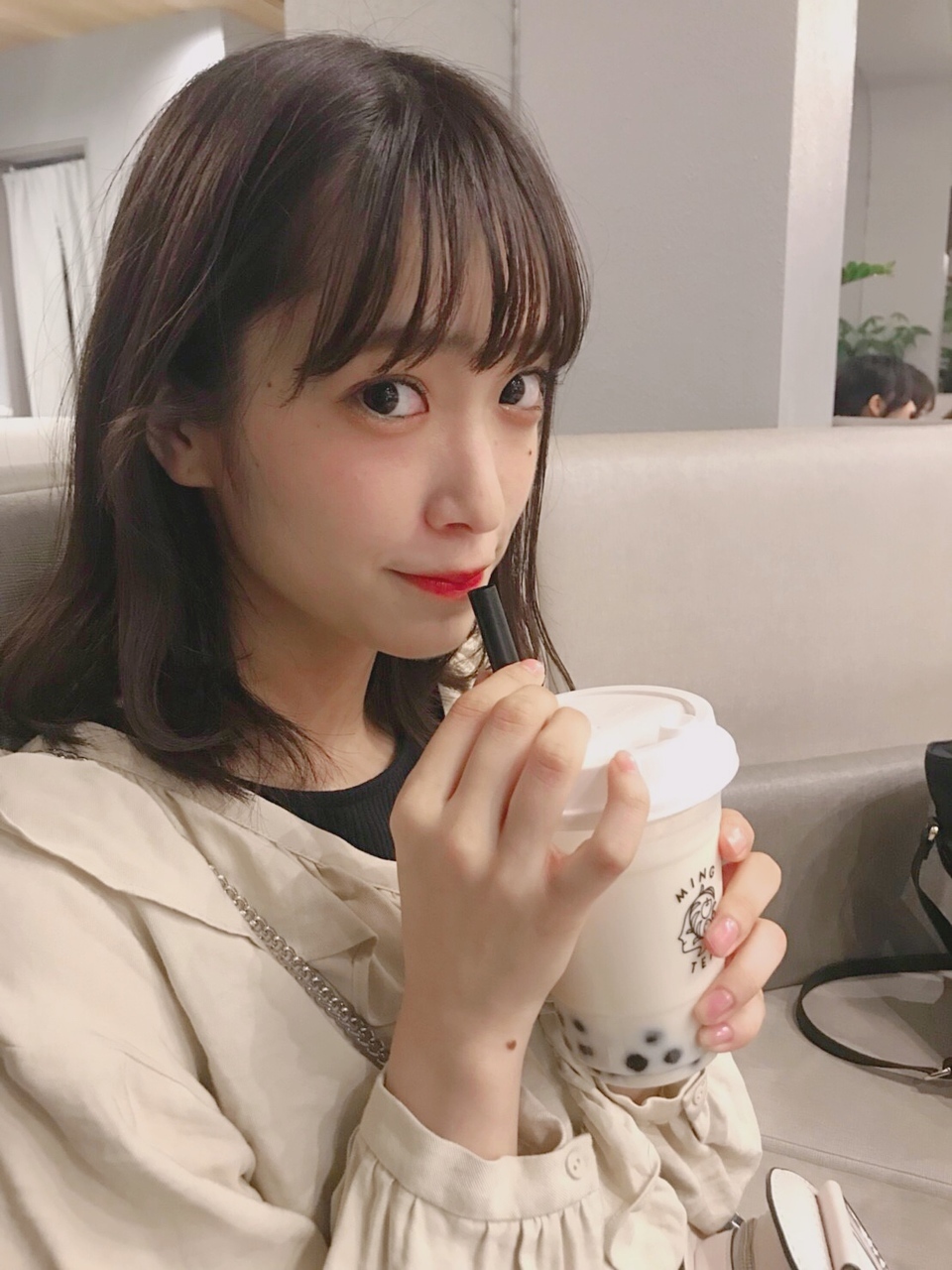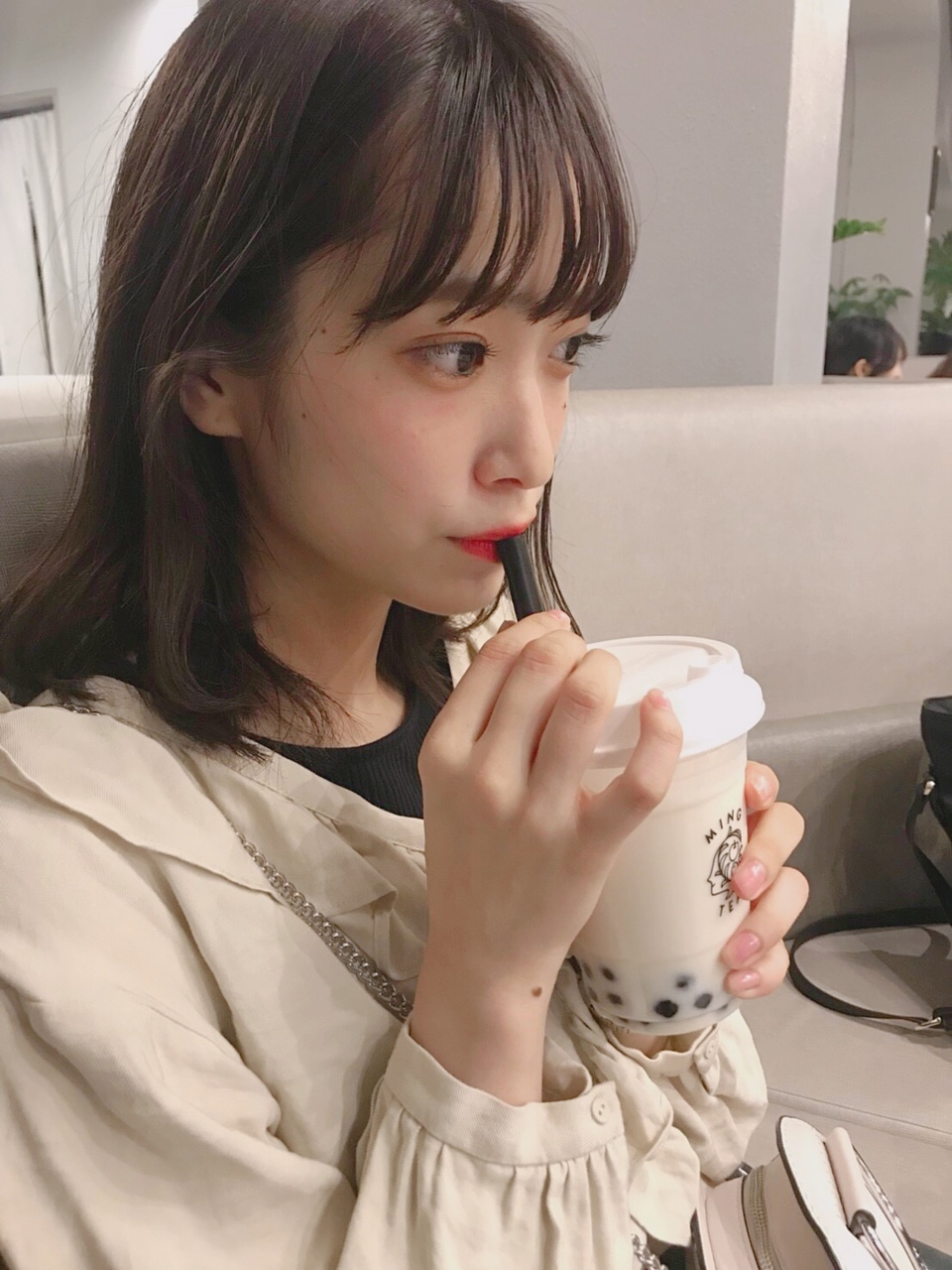 Let's have the tapioca-feeling together~ 🐼
On the 23rd we held the national handshake event in Nagoya, followed by the individual handshake on the 24th.
Thank you so much for the two days.
For the entire handshake, I'm in the Kyonkumi-lane.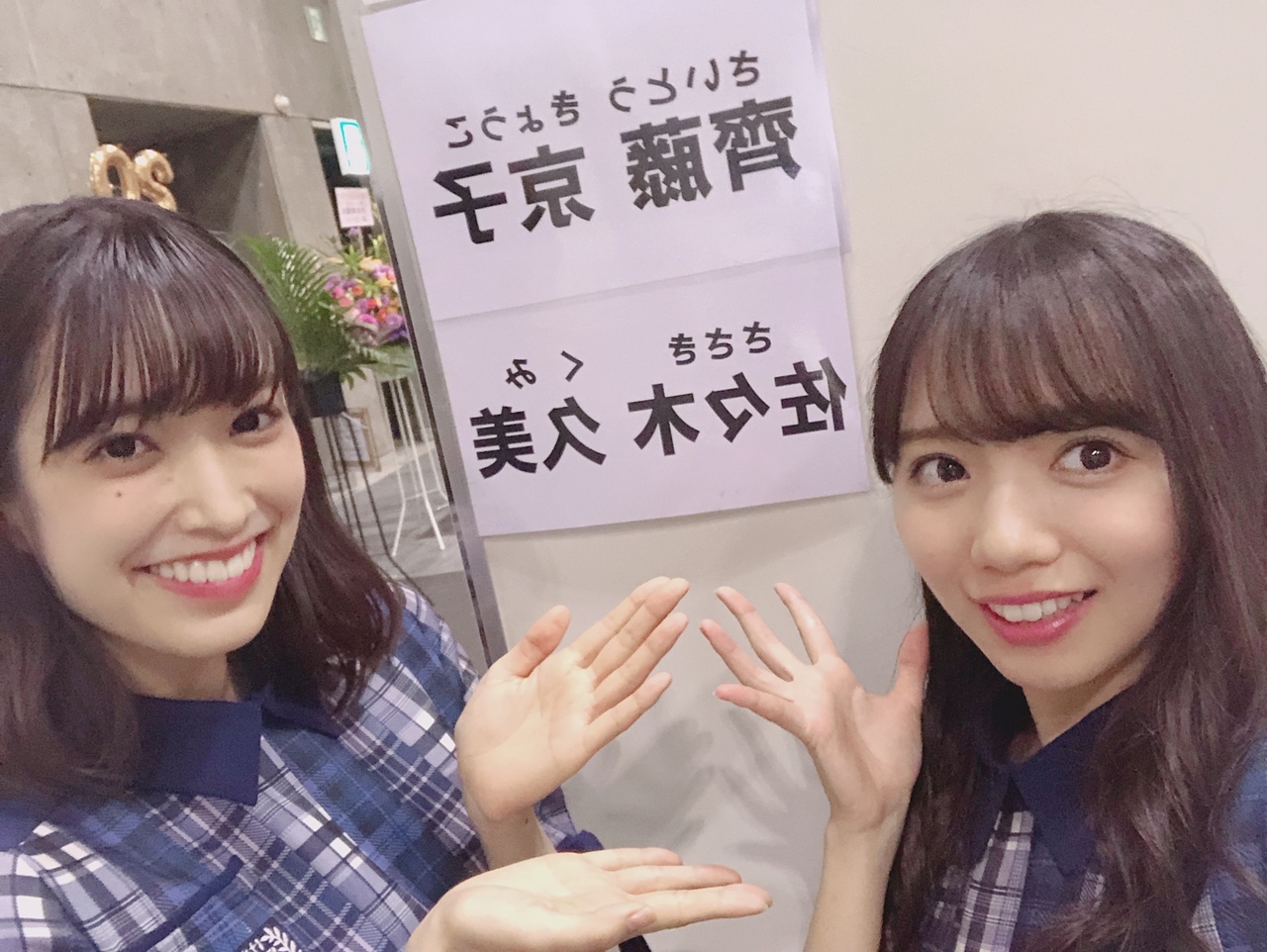 It was a lot of fun, right, Kyoko? ❣️
And then, the next day we had the individual handshake!
🐡Parts one and two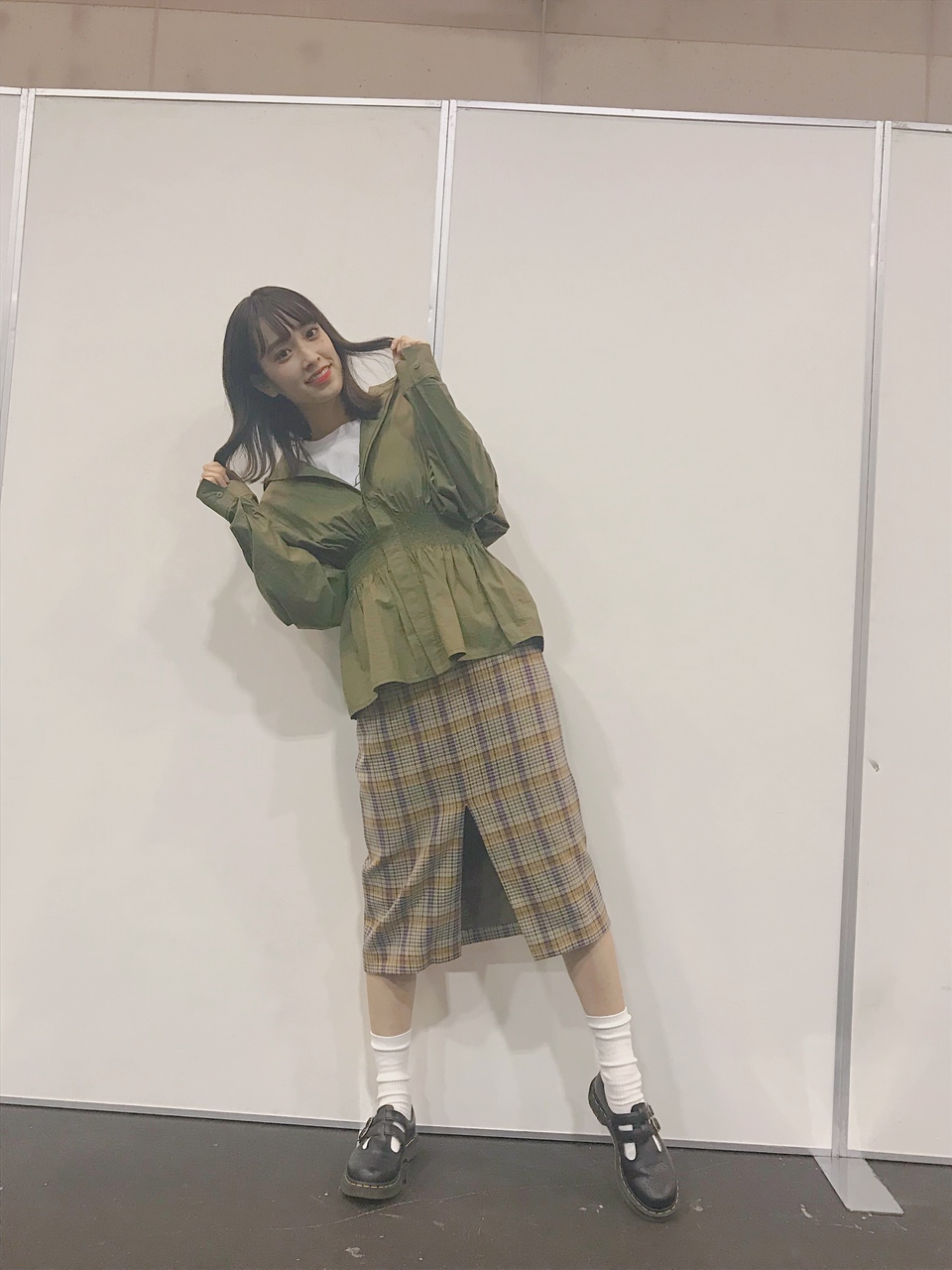 Even though I wondered "Is this shirt too plain~~," it was popular among everyone!
I'm happy that I got praised for the clothes that I find cute myself~ 👼
Shirt: SLY
Skirt: Ray BEAMS
🐡Parts three and four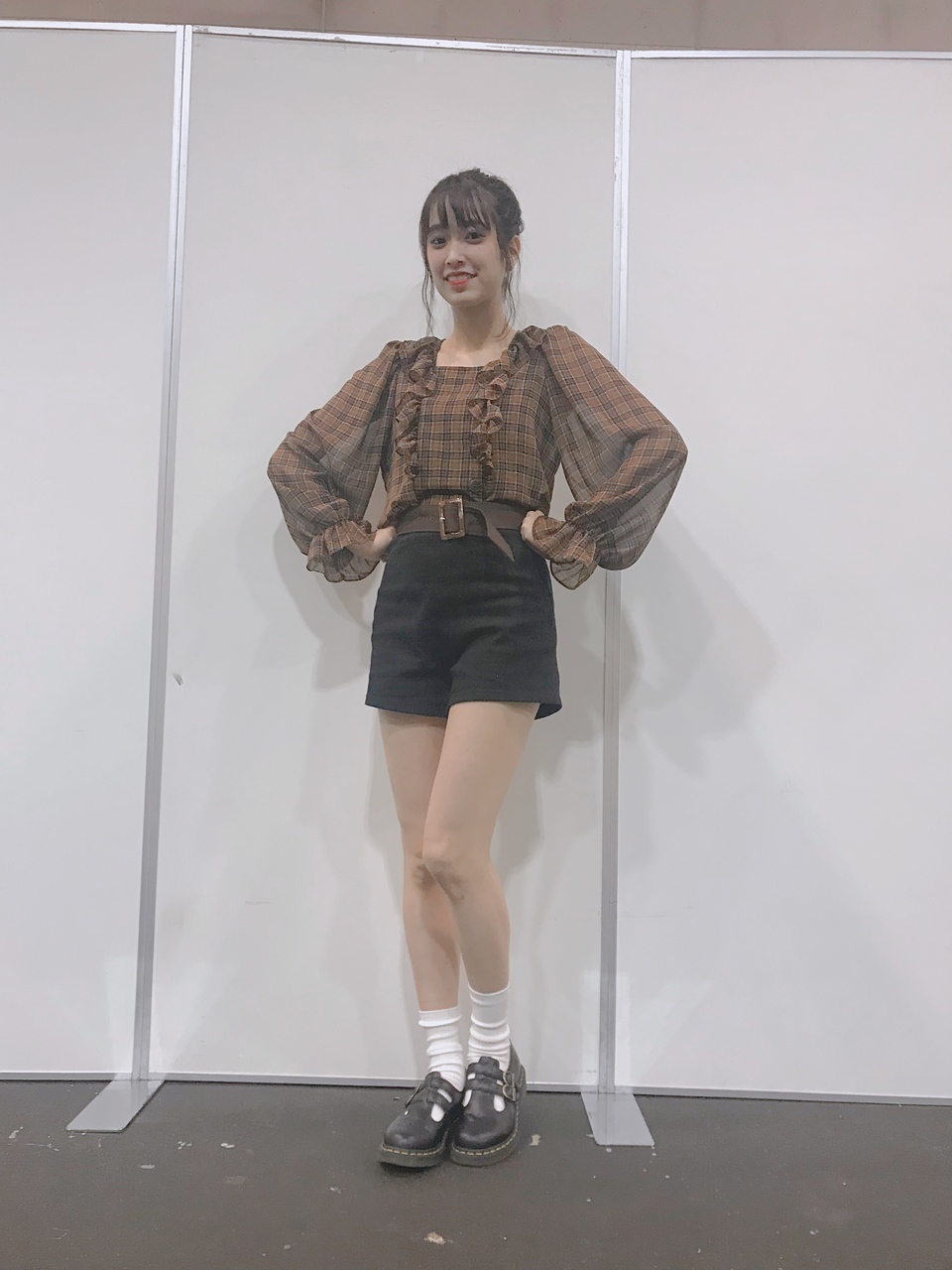 An out of fashion pose...
Dress: 韓国
Pants: SLY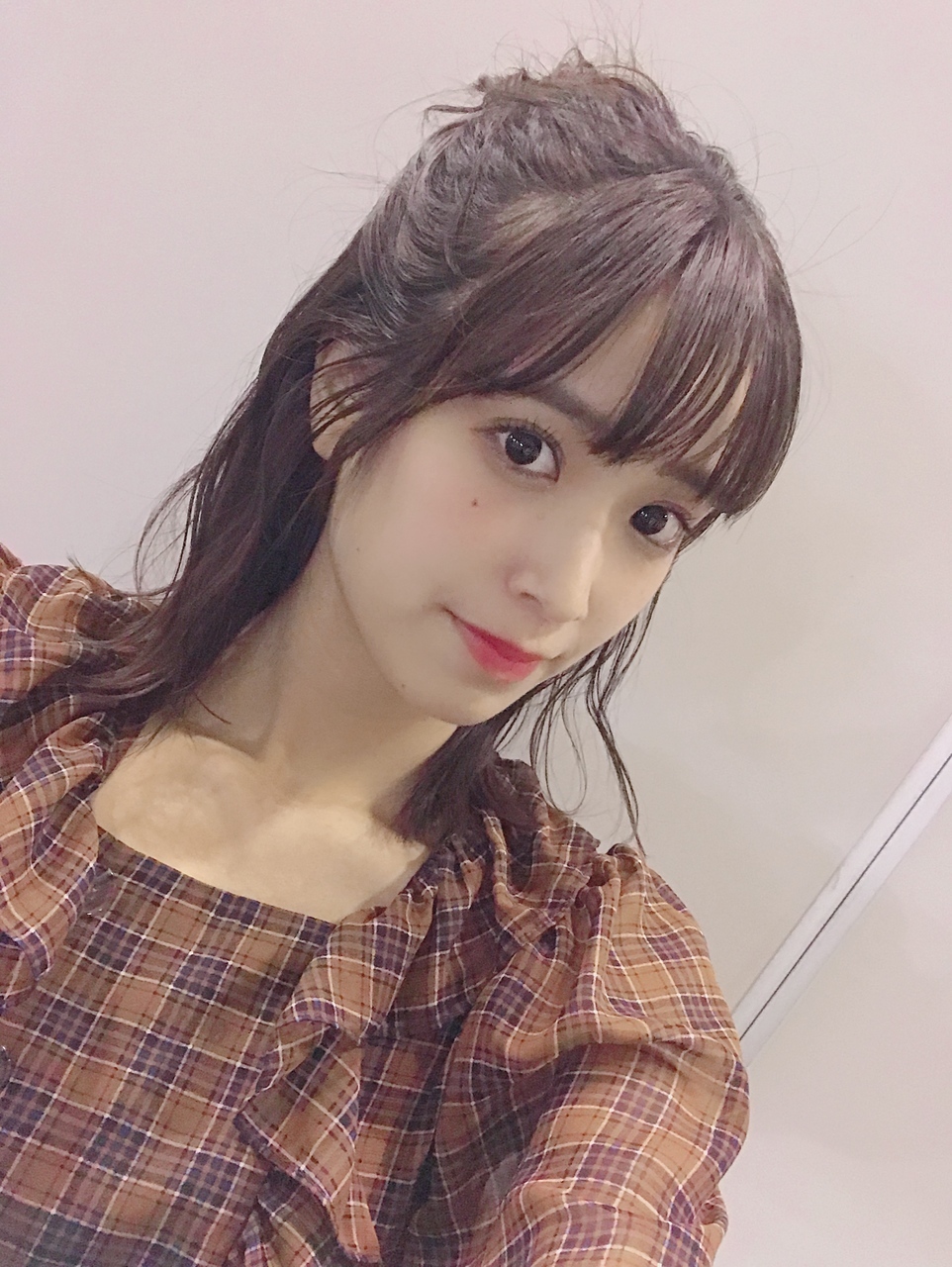 In part three, I did my hair in a half-up dango (ハーフアップお団子) fashion. 🍡
Tomorrow is the handshake in Pacifico Yokohama!
Lately, many are coming! I'm so happy!
That reminds me, even though my thanks come a little late, but all 24 slots of my individual handshake sold out.
Everyone, honestly thank you so much.
I hope we'll have a great time~ 😚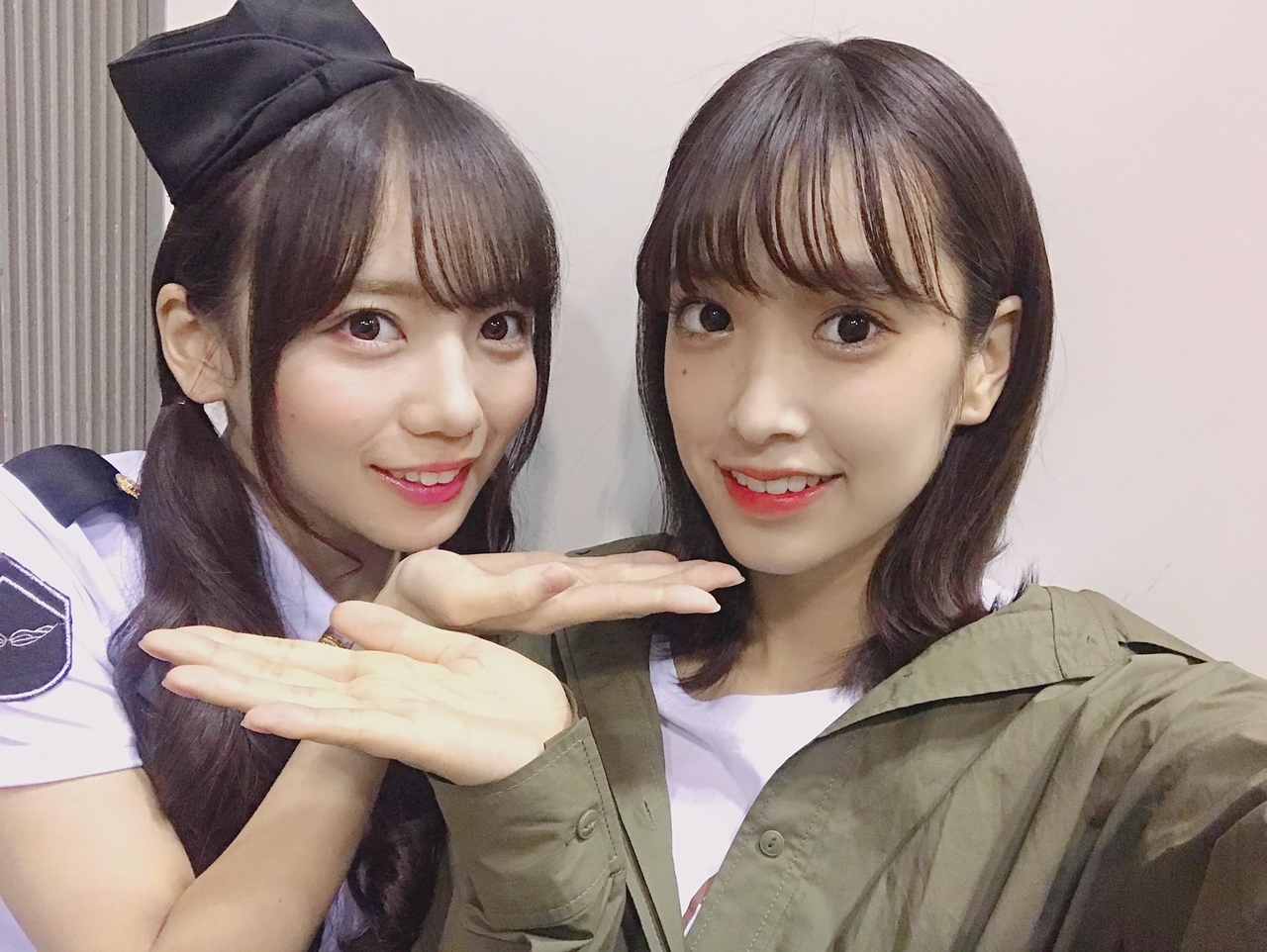 Let's all be careful so as not to be arrested. 🚓
Concluding, the baseball player Kenji Yano has announced his retirement!
Around the time when I sang his rooters' song in Hiragana Oshi, especially during his time in the Tokyo Giants, Yano was my idolized player. ⚾️
It's a little lonely...
Thank you very much, Kenji Yano! 😭
See you later ( ˙-˙ )/
Kumi Sasaki
---
Japanese Original

こんばちは

最近財布をよくお家に忘れるんです。
極小のお財布を使ってるからですかね、、、。

大きいお財布に戻そうかな、、。

佐々木久美です。

一緒にタピオカ気分〜🐼

23日に名古屋全国握手会、
24日に個別握手会がありました!
二日間ありがとうございました。

全握は、きょんくみレーン

楽しかったね、京子❣️

そして次の日は個握!

🐡1・2部

このシャツ地味かな〜〜った思ったのに、
皆さんに好評でした!
嬉しいです〜自分が可愛いと思う服を
褒めてもらえるのは、、👼

シャツ:SLY
スカート:Ray BEAMS

🐡3・4部

ポーズがダサいよ、、、

トップス:韓国
パンツ:SLY

3部はハーフアップお団子しました🍡

明日はパシフィコ横浜で握手会があります!
最近たくさんありますね!嬉しいですね!

そういえばお礼が
遅くなってしまったのですが、
個別握手会24部全て完売しました。

本当に皆さん、ありがとうございます。
楽しい時間が過ごせるといいな〜😚

逮捕されないように気をつけましょう🚓

最後に、矢野謙次選手が
引退を発表されましたね、、!
ひらがな推しでも応援歌を
歌わせていただいたくらい、
特に巨人時代の矢野選手は
私の憧れの選手でした⚾️

少し寂しいですが、、、
ありがとうございました矢野選手😭!

ではまたね( ˙-˙ )/

佐々木久美
---