Hmmwell
   Date: 29.12.2018 23:47
Summary: Christmas, Zambi Part 4 Theater's end, last handshake 2018
   Tags: 
    Url: https://www.keyakizaka46.com/s/k46o/diary/detail/18754
Good afterning,
it seems like a big cold wave is coming. I didn't watch the weather forecast, but I heard it from Takamoto, so I really don't know whether it's true or not, but it seems like it's going to be really cold on new years eve and the next day. So let's wrap ourselves up in our futons when going out. ☺️
This is Kumi Sasaki.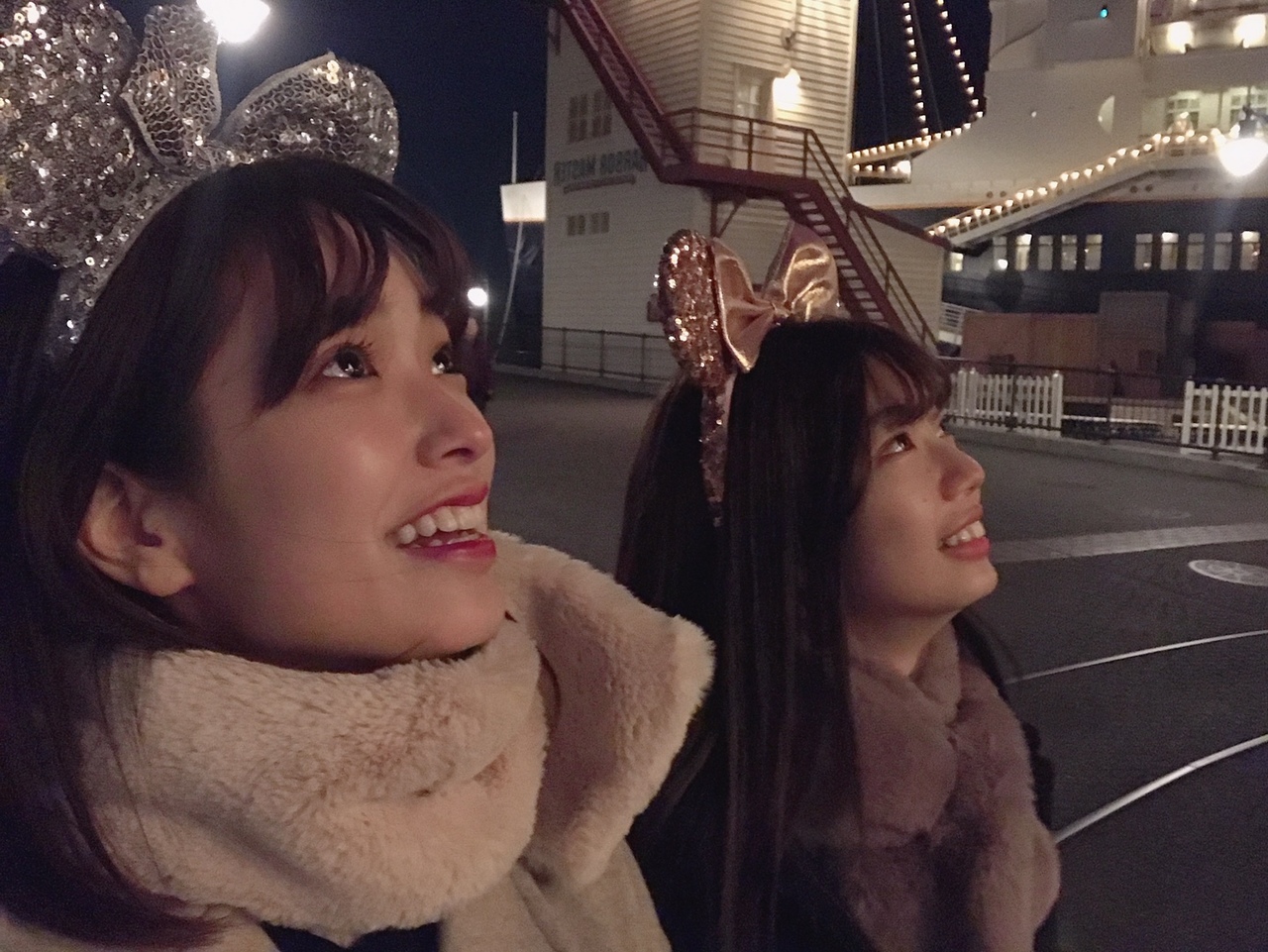 Us being fascinated watching the Christmas tree. 🌝
The other day, we made the announcement during our SHOWROOM that we will act in Zambi Project part 4, a stage play called "Zambi ~ Theater's end ~" !
From Hiragana Keyakizaka46, Ushio Sarina and Matsuda Konoka have been selected. Among the three teams, I personally got into TEAM "GREEN." Iwamo Renka from Nogizaka46 and Rika Watanabe from Kanji Keyakizaka46 are in the same team with me!
I didn't have any further theater experience since the "Ayumi" play, and I don't even have faith in my acting abilities, but I was deeply moved when seeing the last installment of Zambi. I got chosen to take part in this project, so I want to challenge it with all my might!
I want a lot of people to come and watch.
The priority sale for fan club members is starting any second, so I'd be happy if those who think about it could come. 💚
https://www.keyakizaka46.com/s/k46o/ticket/detail/T00026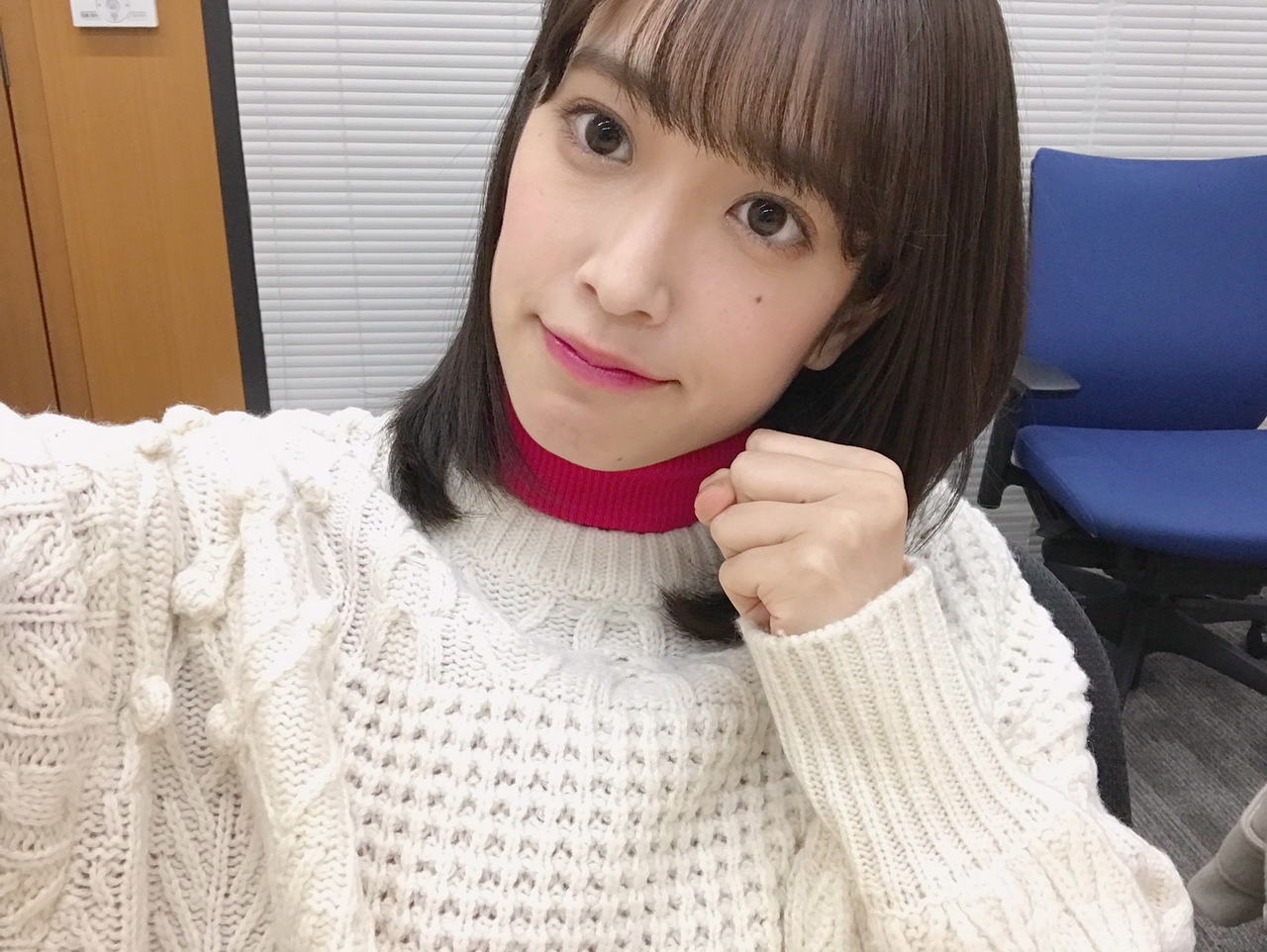 We've had the last handshake event of the year the other day! The end arrived in the blink of an eye, didn't it? 😳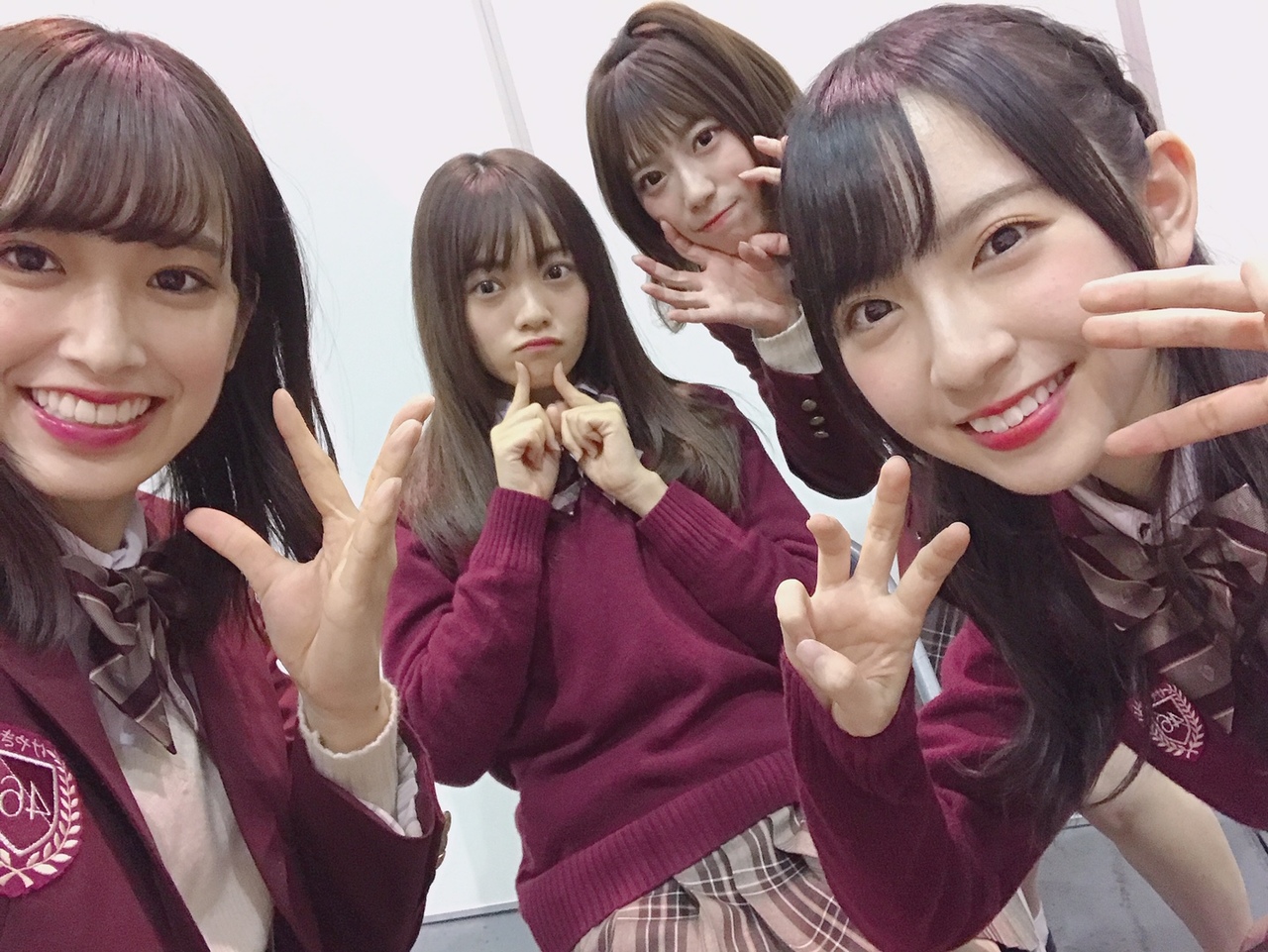 I was paired with Omiku!
Together with the adjacent pair. 👾
Sushi?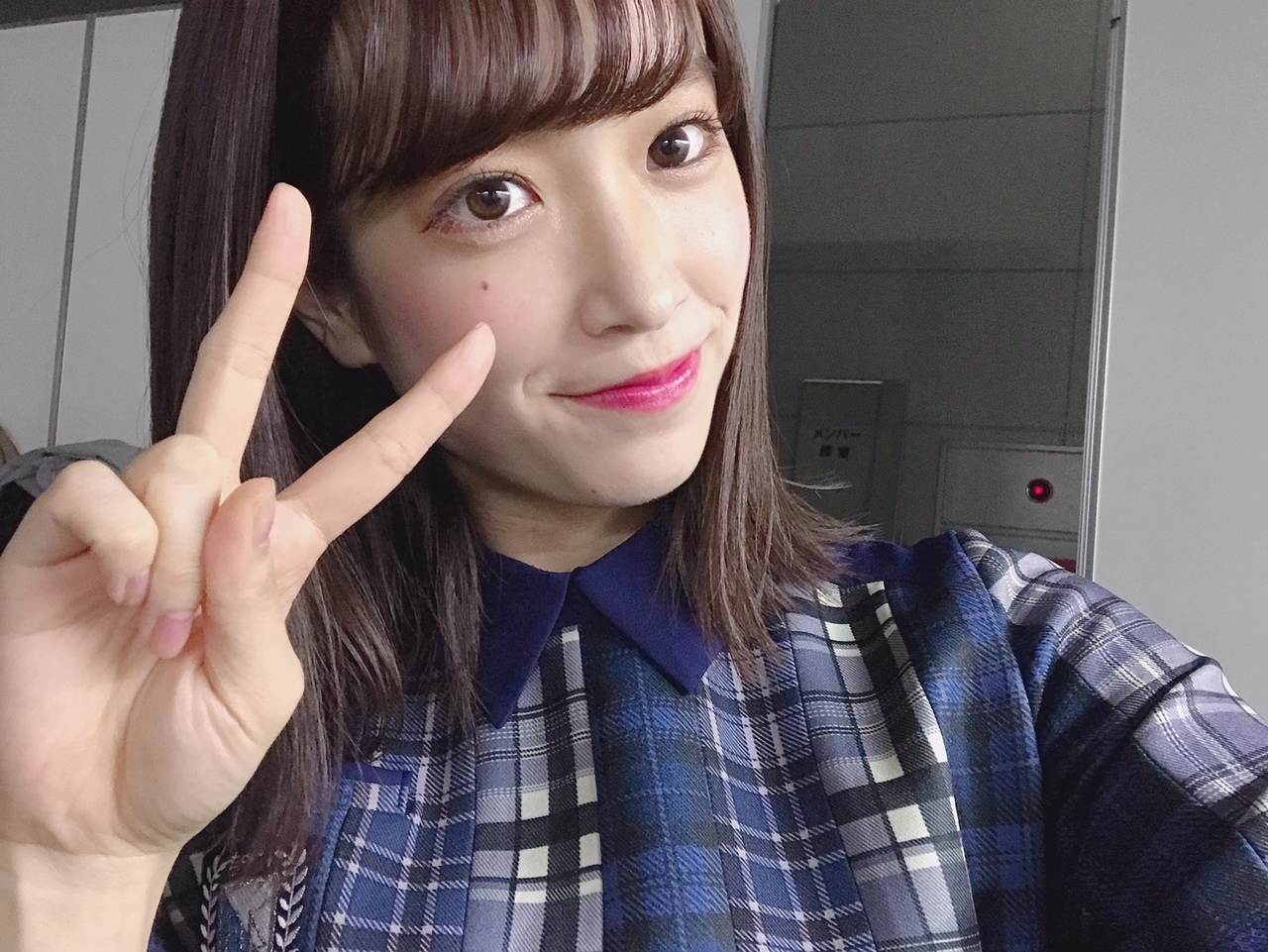 Nope 🍣
By the way, you might not have heard about it yet, but my favorite kind of sushi topping is engawa.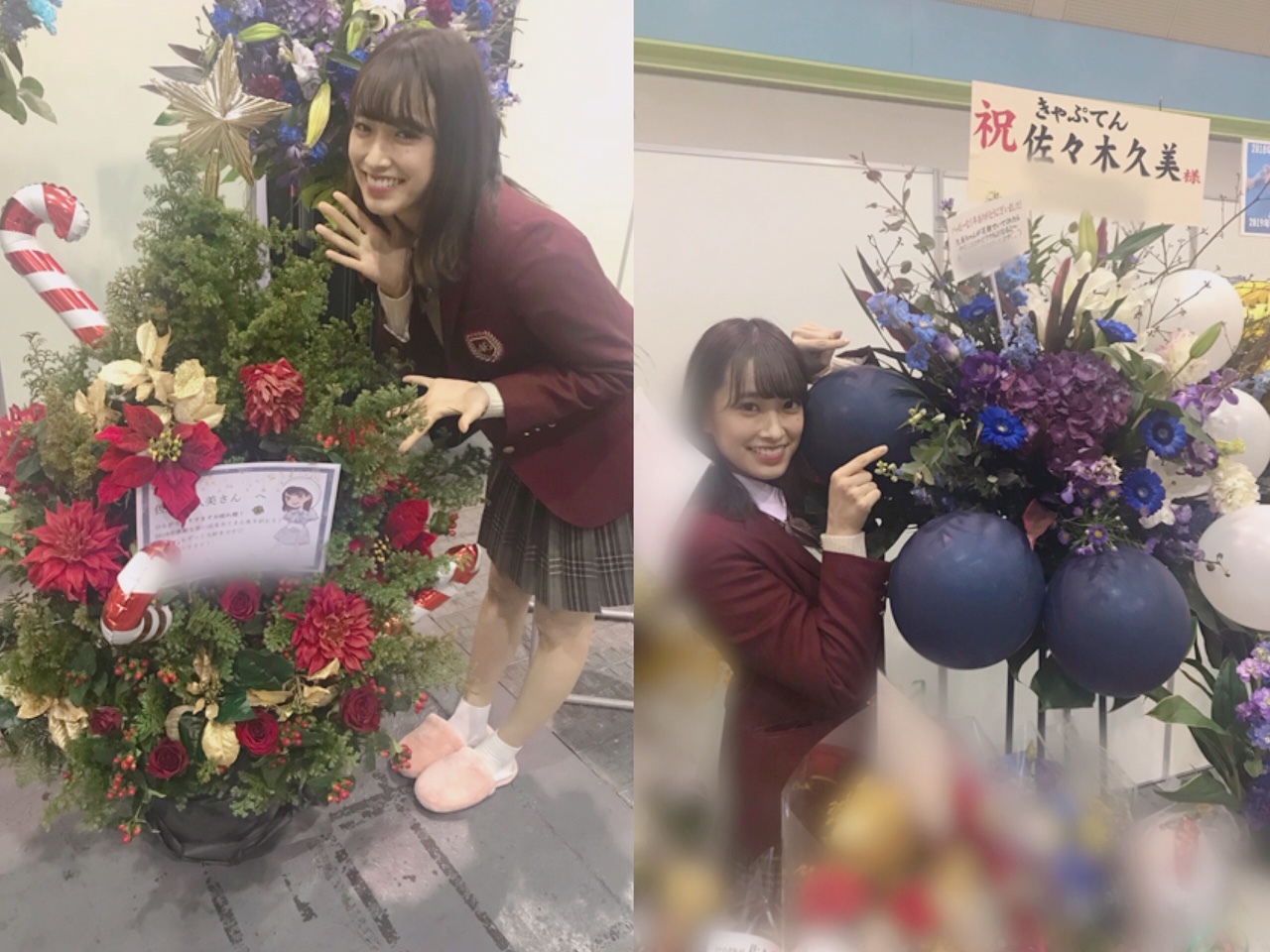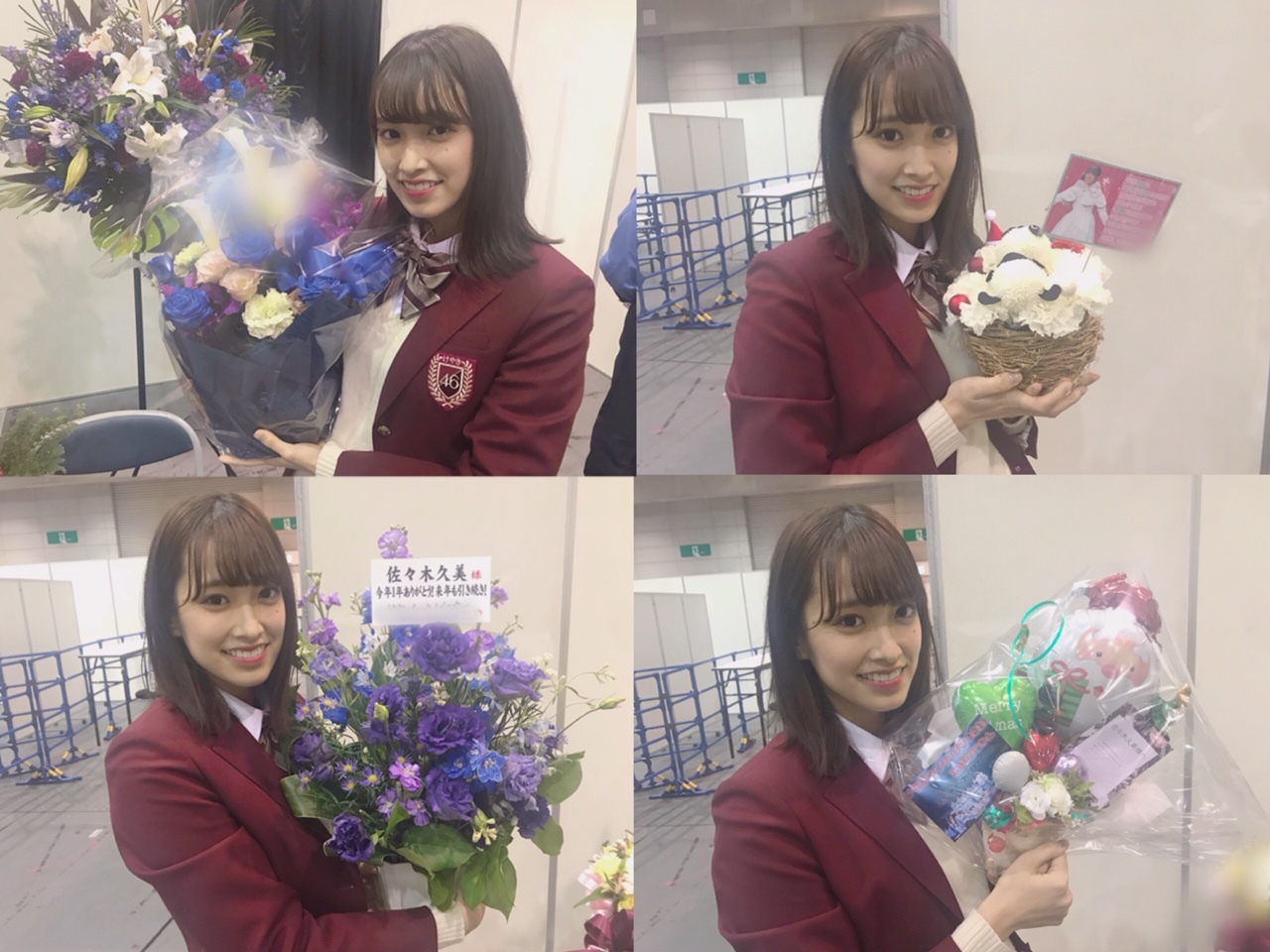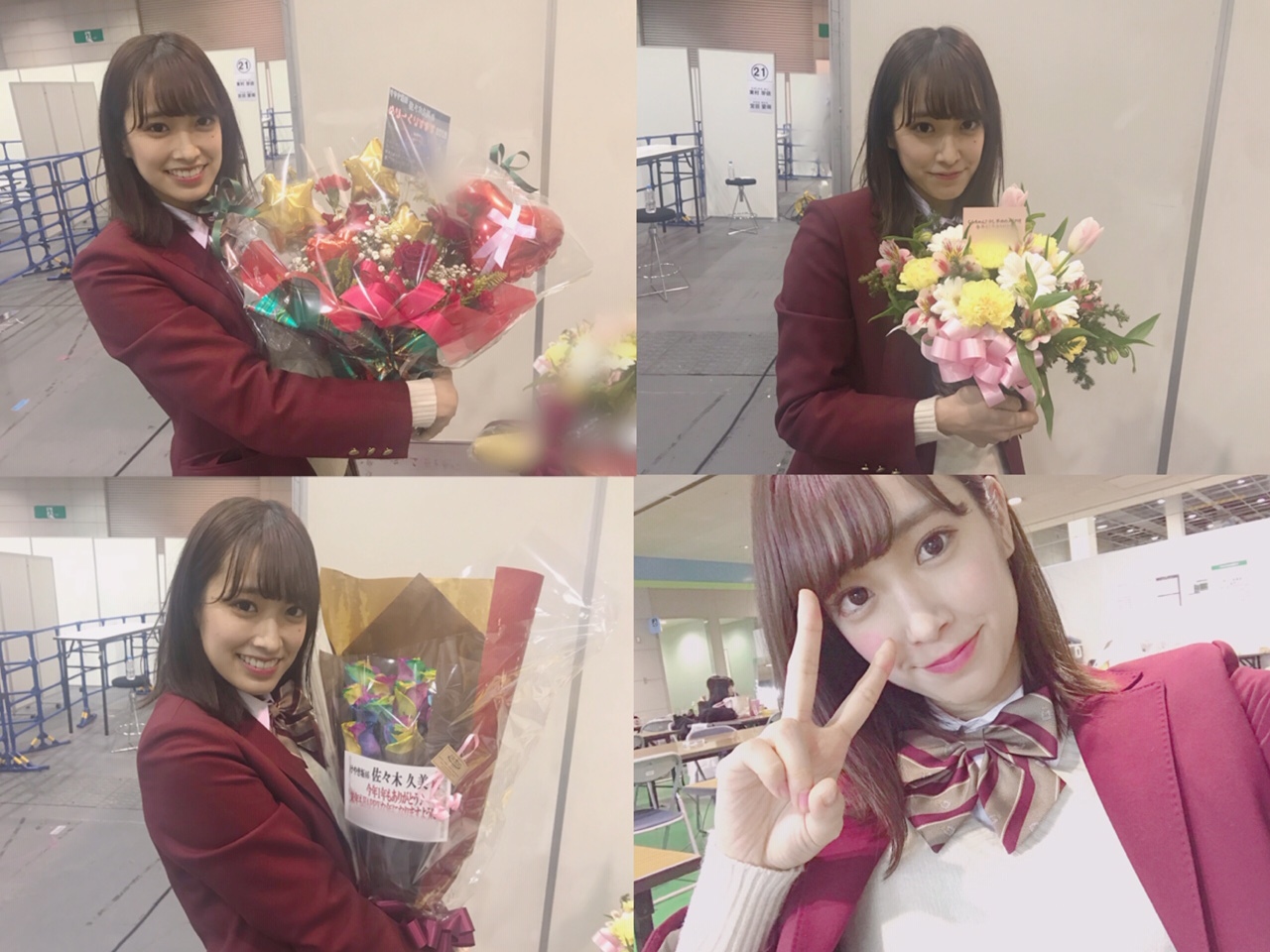 Up to even the Christmas tree!
Thank you so much 💝
I'm glad that my uniform was popular as well. 😚 (laugh)
See you later ( ˙-˙ )/
Kumi Sasaki
---
Japanese Original

こんばちは

大寒波が来るみたいです。
天気予報じゃなくて、高本から聞いたので
本当かどうかわかりませんが、
大晦日お正月はとても寒いみたいなので
お布団をかぶって外に出ましょう☺️

佐々木久美です。

ツリーを見てわあってなる私たち🌝

先日、SHOWROOMで発表されました、
ザンビプロジェクト第4弾の
「ザンビ〜Theater's end〜」という舞台に
出演させていただくことになりました!

けやき坂46からは
潮紗理菜と松田好花もえらばれたのですが、
私は3チームある中の、
私はTEAM"GREEN"になりました。
乃木坂46の岩本蓮加さんと
欅坂46の渡辺梨加さんと一緒のチームです!

私は「あゆみ」以来の舞台で、
全然舞台経験もないし、
演技力に自信もないのですが、
前回のザンビの舞台を見させていただいて
とても感動したし、
このプロジェクトの一員に選んでいただいたので、
全力で挑みたいと思います!

是非たくさんの方に見にきていただきたいです。
早速、ファンクラブ先行受付が始まっているので、
少しでも気になった方は
足を運んでくださると嬉しいです💚

https://www.keyakizaka46.com/s/k46o/ticket/detail/T00026

先日は今年最後の握手会がありました!
最後なんてあっという間ですね😳

おみくとペアでした!
お隣のペアと一緒に👾

おすしか

ない🍣

ちなみに聞いてないかもしれませんが
好きなネタはえんがわです。

クリスマスツリーまで!
ありがとうございました💝

制服も好評でうれしかったです😚(笑)

ではまたね( ˙-˙ )/

佐々木久美
---