Ambivalent
   Date: 23.07.2018 01:17
Summary: Keyaki Republic review, Ambivalent single announcement
   Tags: keyakirepublic, ambivalent
    Url: https://www.keyakizaka46.com/s/k46o/diary/detail/16485?ima=0000&cd=member
Good evening🗻
Day 3 of Keyaki Republic is over! It was long and yet so short...
Today was the hottest of the three days (~Q~;)
So let everybody get some rest, right!
Running through the audience was a really wonderful feeling.🏃 I want to do even more lives in the summer.
Neru-chan.
There was the announcement for the new track at the double-encore!
The title of the 7th single is "Ambivalent!"
Ambivalent means that you're having opposing feelings for the same thing.
The lyrics for this song are stuck in my heart as well.
I absolutely love the end of the lyrics...
Then, regarding my position, I'm in the second row on the far right.
It's my first time in the second row, so I'll give it my best💃 Let's dance as hard as we can~
We all look forward to the MV's release, don't we~
Look out for it☺
Neru Paanaako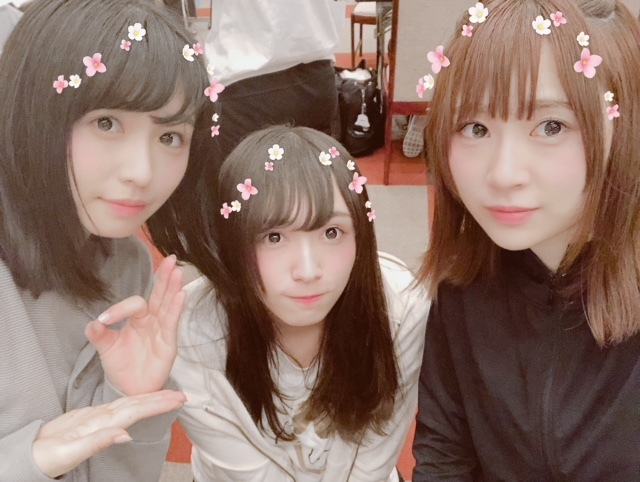 Thank you for reading!
⊿Nanako Nagasawa
---
Japanese Original

こんばんは🗻

欅共和国、三日目が終わりました!

長かったような短かかったような・・・。

今日は三日間のうちで1番暑かったです(~Q~;)

なのでみなさん、ゆっくり休んでくださいね!

花道を走るのってすごく気持ちいいです🏃

また、夏のライブで走りたい。

ねるちゃん。

ダブルアンコールで新曲披露がありました!

7枚目シングルの曲タイトルは、

「アンビバレント」です!

アンビバレントとは、

同じ物事に対して、

相反する感情を同時に抱くこと です。

今回の曲の歌詞も胸に刺さります。

最後の歌詞がとても好き・・・。

そしてポジションは、

2列目の1番右端になりました。

2列目は初めてなので頑張ります💃

ダンス頑張ろう〜

MVの公開もお楽しみにしててくださいね〜

探して☺

ねるぺーなーこ

読んでくれてありがとうございました!

⊿長沢菜々香
---