Seems Like the Day of Honey
   Date: 04.08.2018 02:45
Summary: Lunar eclipse, ROCK IN JAPAN FES.2018, Student Dance
   Tags: 
    Url: http://www.keyakizaka46.com/s/k46o/diary/detail/16695?ima=0000&cd=member
     Good evening     ♥︎
                                                   ♥︎
      ♥︎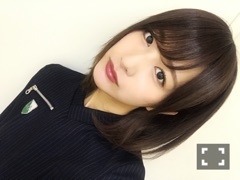 Right now, I am, like, watching the moon, but today, it's like, red.
Why did it turn red? Isn't it usually supposed to be yellow? It's an absolute mystery.
Even more than that.
.
What else, what else? From tomorrow, ROCK IN JAPAN FES.2018 will start. Furthermore, on the first day of the 4 days, Keyakizaka46 gets to do the opening act of the big GRASSSTAGE.
http://rijfes.jp/2018/timetable
You can get the timetable etc. from there.⚙️
.
The scenery that I saw from that big stage last year, even now, it is burned into my eyes and I can't forget it. So I am extremely happy to be able to perform on this stage with everyone again this year. I'm already looking forward to it so much that I can't sleep. laugh
I honestly can't believe that I am able stand on the same stage as groups like CreepHyp or UVERworld, who I was using as a reference when I was playing the guitar in the Sound and Light club at school.
Idols at a ROCK FES is somehow cool, isn't it! laugh. The cool thing is that this is where Keyakizaka excels, so we will try our best to be Keyakizaka-ish.☺︎
Everyone, please drink a lot so you don't get a heat stroke.🥛
Let's get hyped up for tomorrow with all we have♥︎
┈┈┈┈┈┈┈┈┈┈┈┈┈┈┈┈┈┈
Next up:
From 24:20 on NHK "欅坂46こちら有楽町星空放送局"
Please be sure to listen the first airing of Student Dance.
[TL Note: August 3rd, はちみつの日, "The day of Honey," is a memorial day by the Japanese beekeeping industry.]
---
Japanese Original

     こんばんは     ♥︎

                                                   ♥︎

      ♥︎    

   

今ね、月を見てるんですけど赤いね今日

なんで赤くなるの?

普通黄色なんじゃないの?凄く不思議

そんなことよりも。

なんとなんと明日から

ROCK IN JAPAN FES.2018はじまりますね

しかも欅坂46が4日あるうちの初日に

大きなGRASSSTAGEのオープニングアクトを務めさせて頂きます。嬉しすぎる。

http://rijfes.jp/2018/timetable

こちらにタイムテーブルなど載っています⚙️

去年みたあの大きなステージからの景色はね

今でも目に焼き付いて忘れられないので

今年もあの場所でみんなでパフォーマンスできることがとっても嬉しいです

もう楽しみすぎてなかなか眠れません(笑)

学生の頃、軽音部でギターをやっていて

凄く参考にさせて頂いてたクリープハイプさんとかUVERworldさんなどと同じステージに立ってるなんて本当に信じられないです。

アイドルがROCKフェスってなんかかっこいいですよね(笑)かっこよさは欅坂の強みだから

私達らしく頑張ります☺︎

熱中症にならないように

皆さん水分補給沢山してくださいね🥛

明日思いっきり盛り上がりましょう♥︎

┈┈┈┈┈┈┈┈┈┈┈┈┈┈┈┈┈┈

このあと

24:20からの日本放送

" 欅坂46こちら有楽町星空放送局 ,,

Student Dance 初オンエア是非聴いて下さい
---