The Moon
   Date: 20.07.2018 01:47
Summary: Fooling around, learning Korean, memories of the tour
   Tags: tour2018
    Url: https://www.keyakizaka46.com/s/k46o/diary/detail/16447?ima=0000&cd=member
Good afterning,
Lately, I listen using a lot of Bluetooth○○, but why are my teeth not blue?
I thought my translation of "blue tooth" was incorrect, so I checked and found out that the actual meaning really is "blue tooth."
I learned a new word, and I like it.
This is Kumi Sasaki.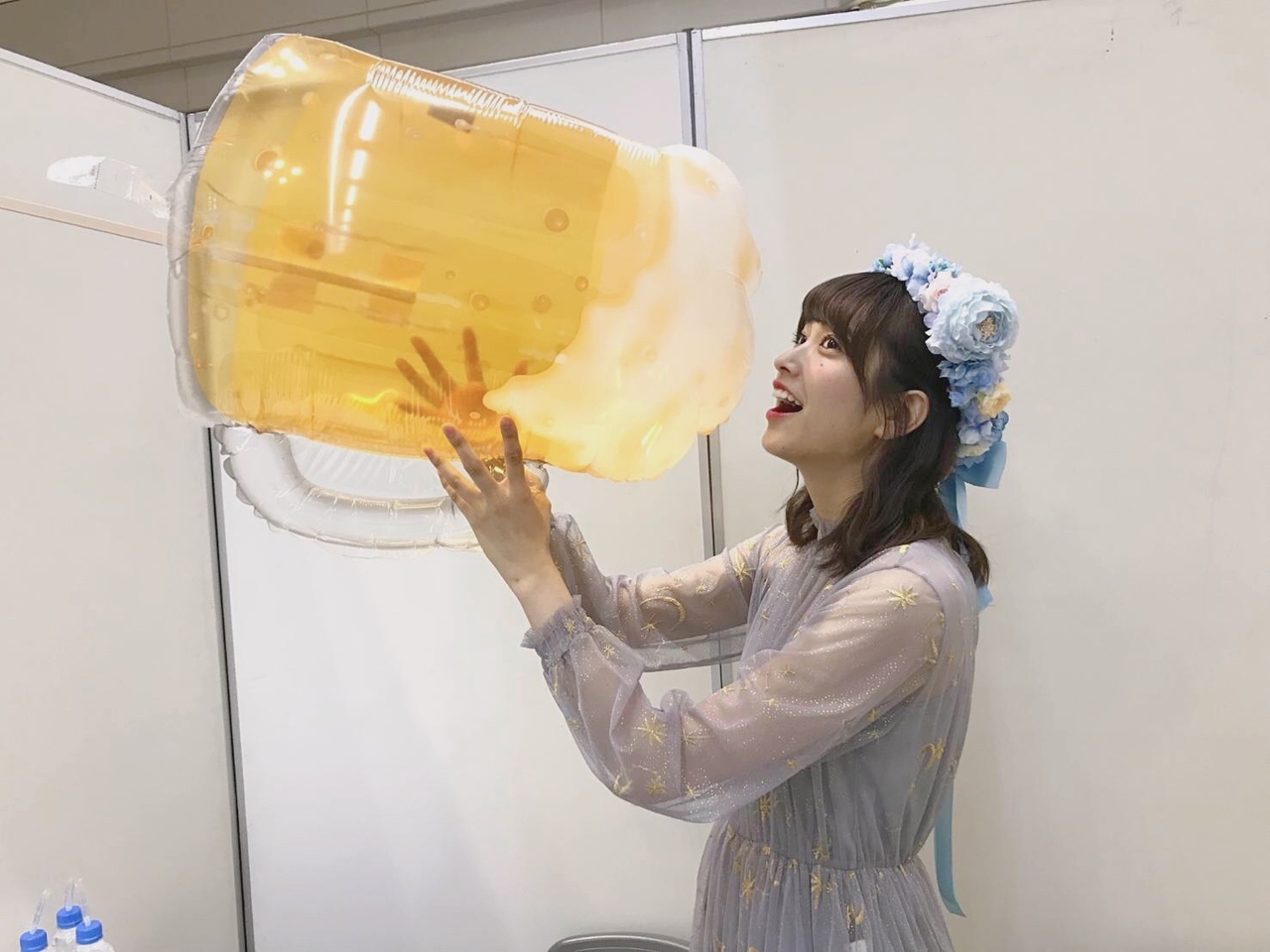 I borrowed the thing that came attached to the flowers that were delivered to Snack-Mao. he-he-he-he
And then, there was such a cutie next to me.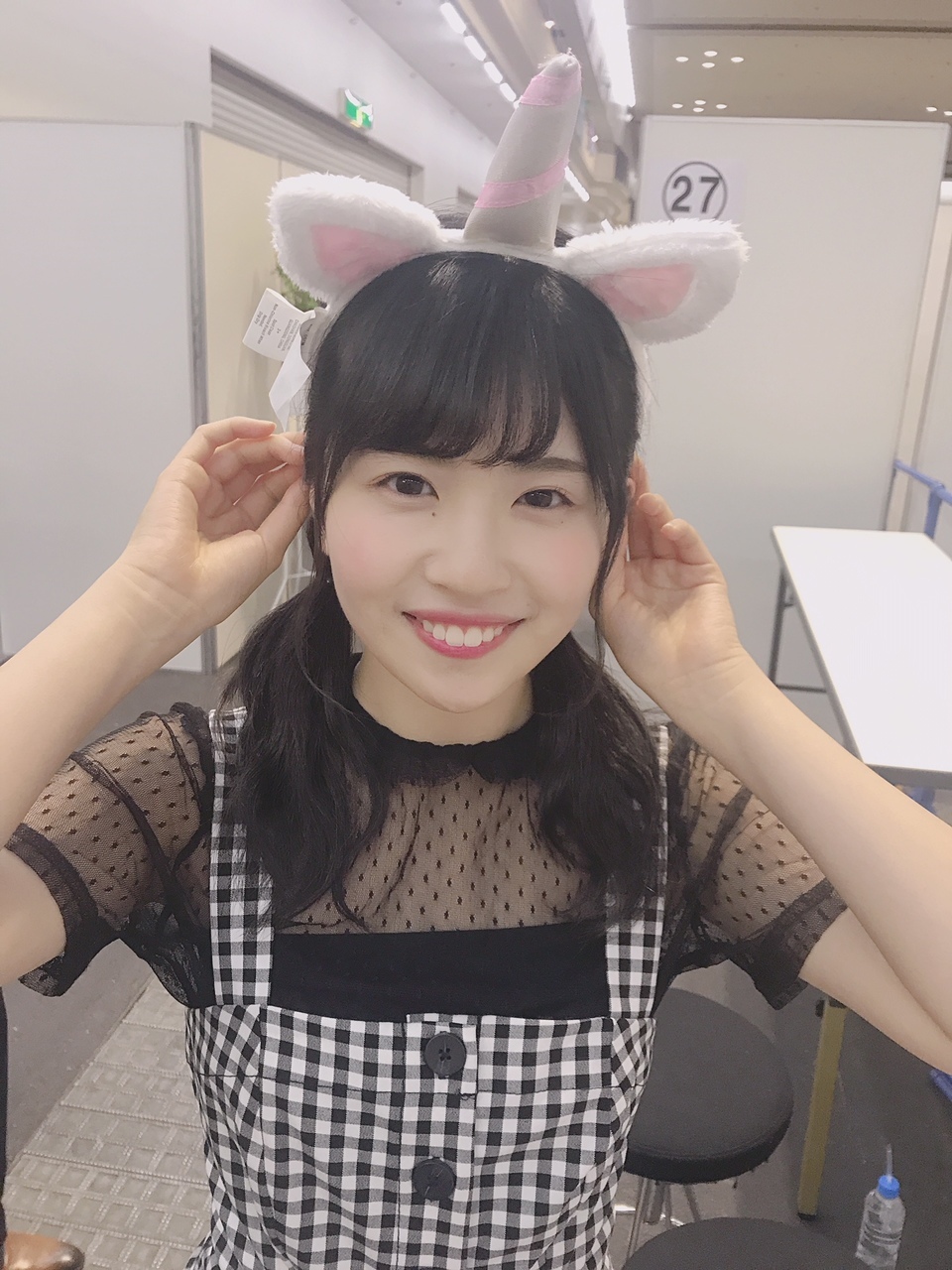 Yunikoonoka [TL Note: Composite of unicorn + Konoka]
I'm still in the progess of building my naming-sense. Sorry.
Lately, I want to quickly learn to speak Korean, so it's my plan to study with all my might. I still have a long way to go and need to study a lot, but many of the people who come to our handshakes from foreign countries have a great Japanese. That is sooo amazing! It makes me happy time and time again, so I've set my mind to do my best!
I wonder what the trick is...
I think I should ask Kyouko Saitou as she's perfect at Babi-go (lit. Baby-language).
My memories of the tour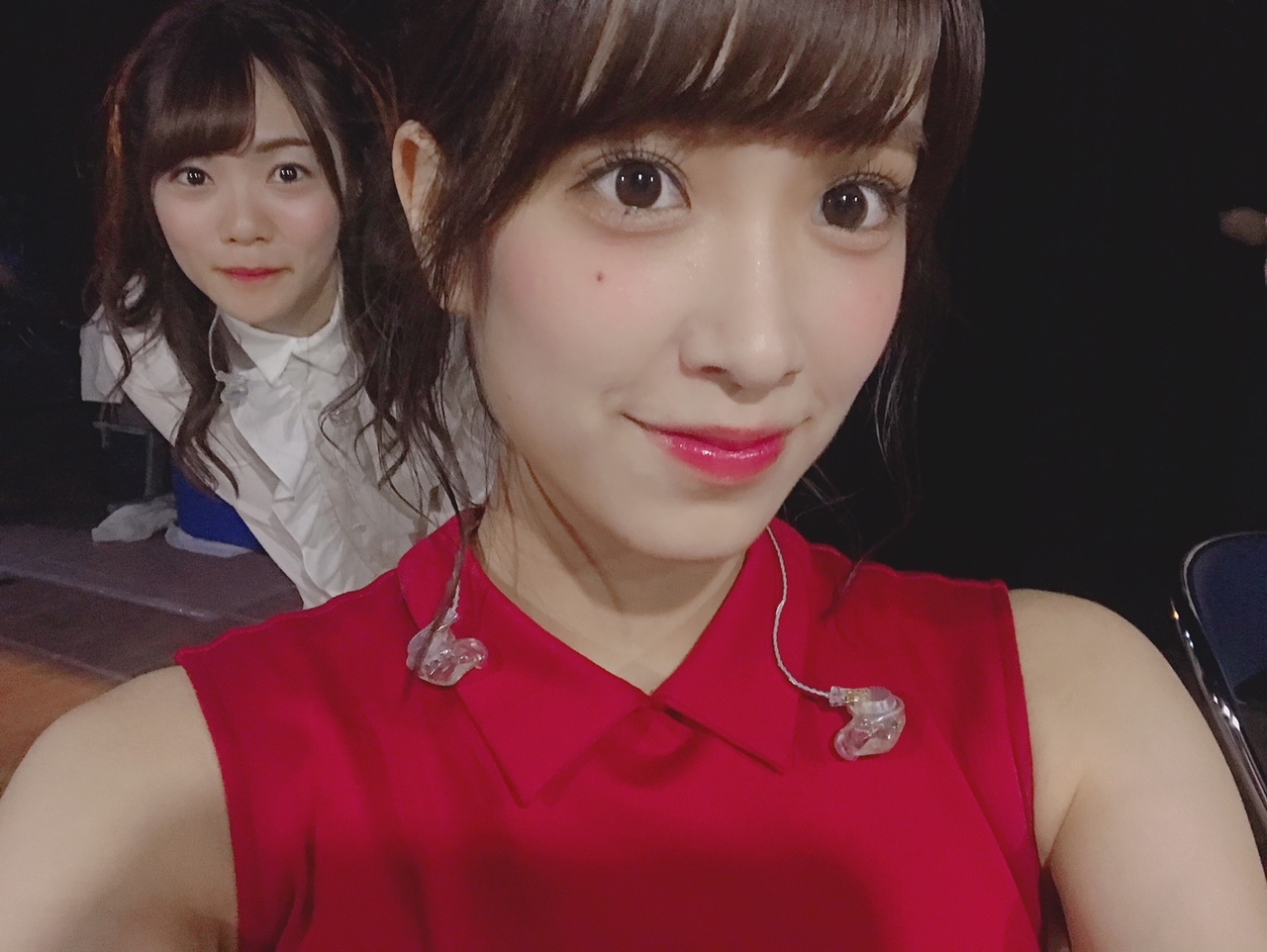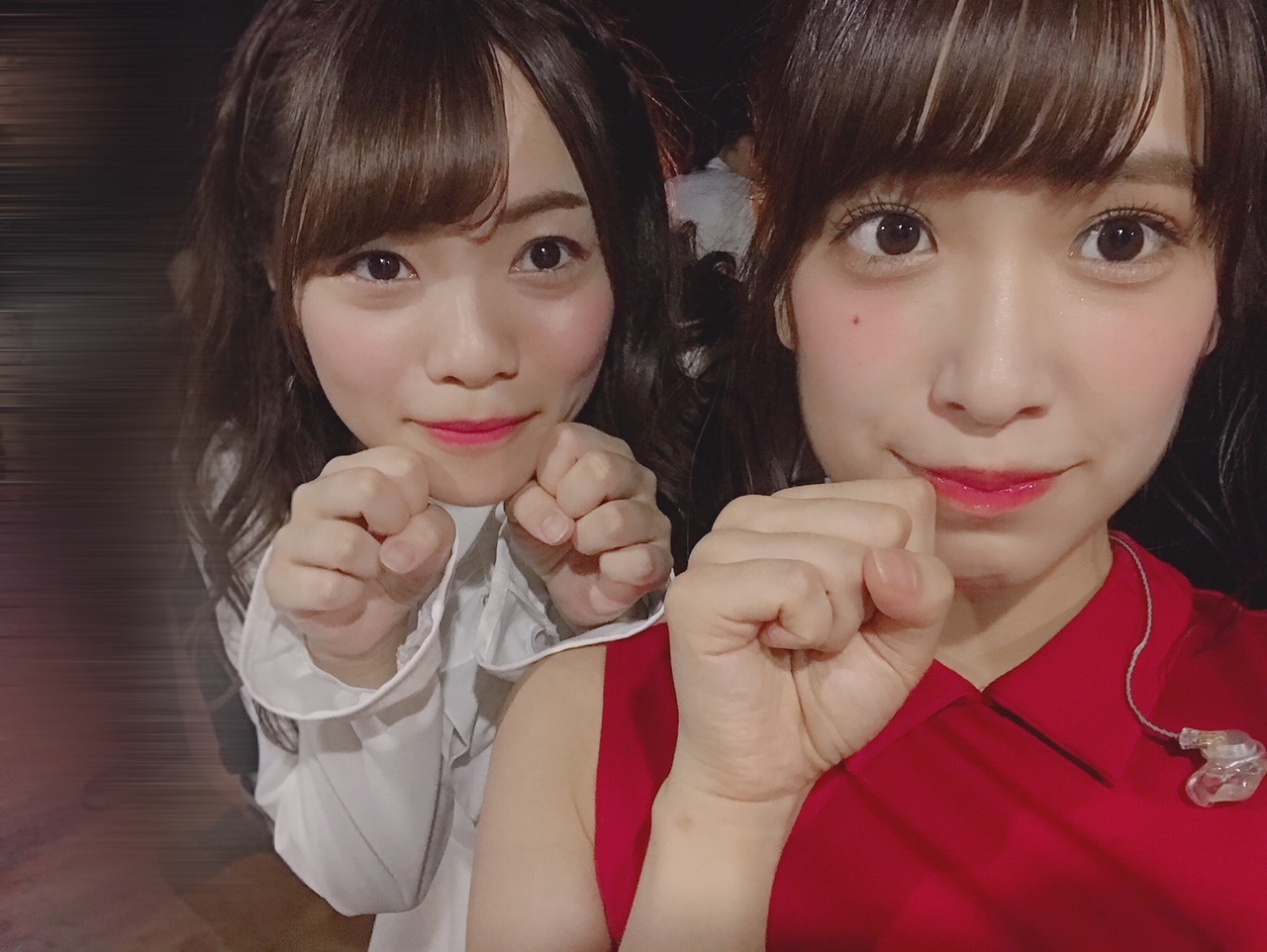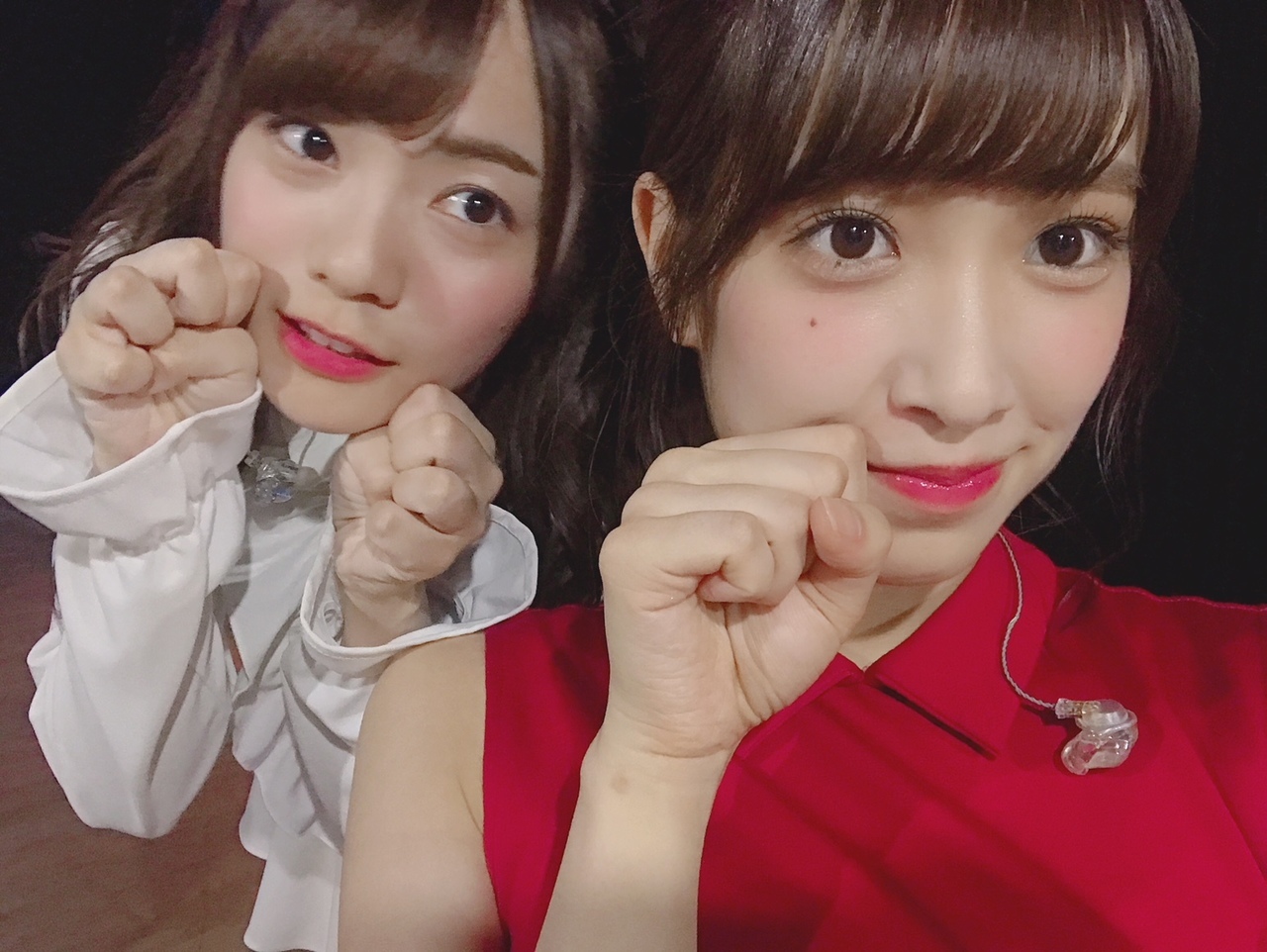 Manamo-kitty drew near.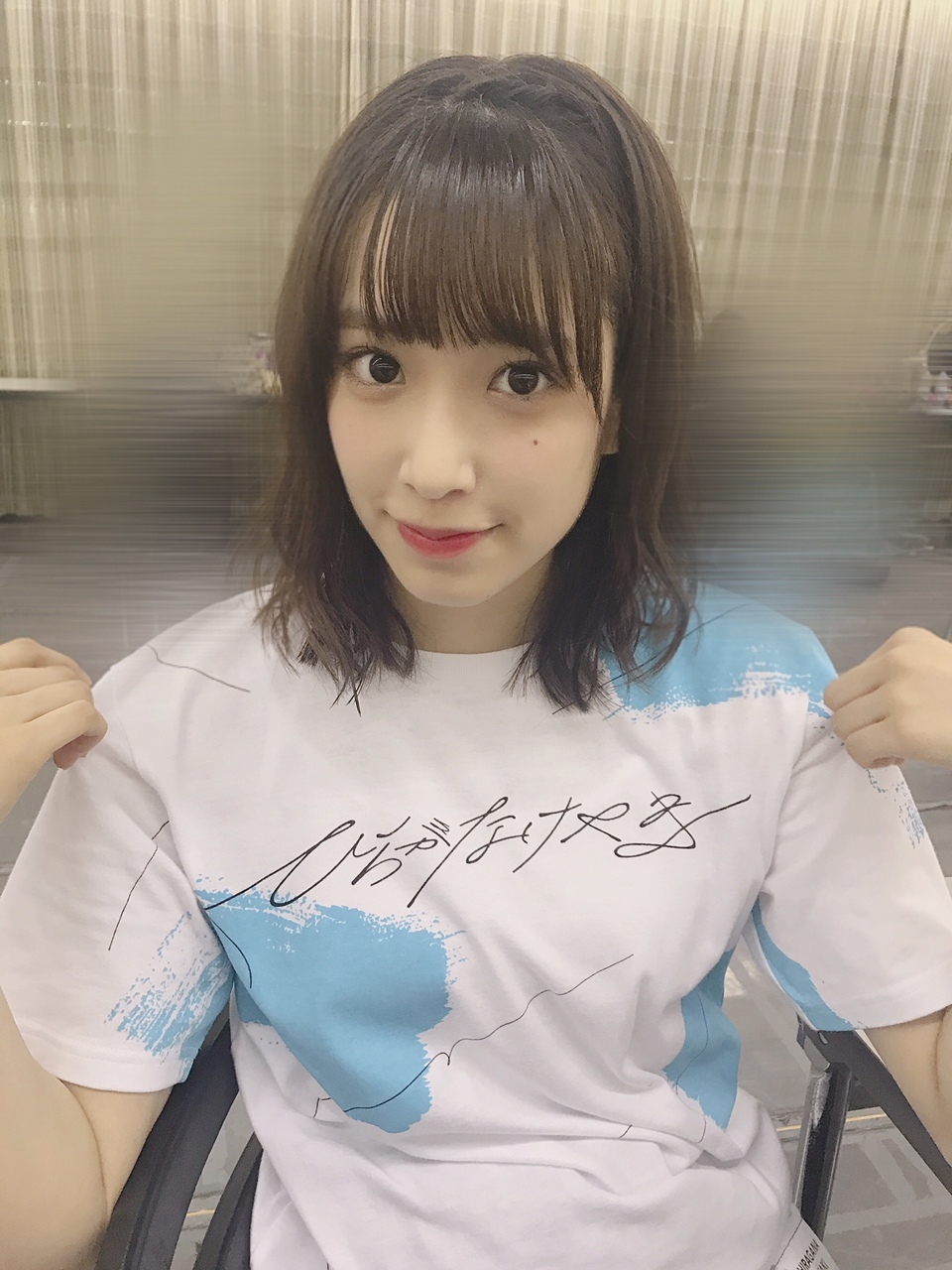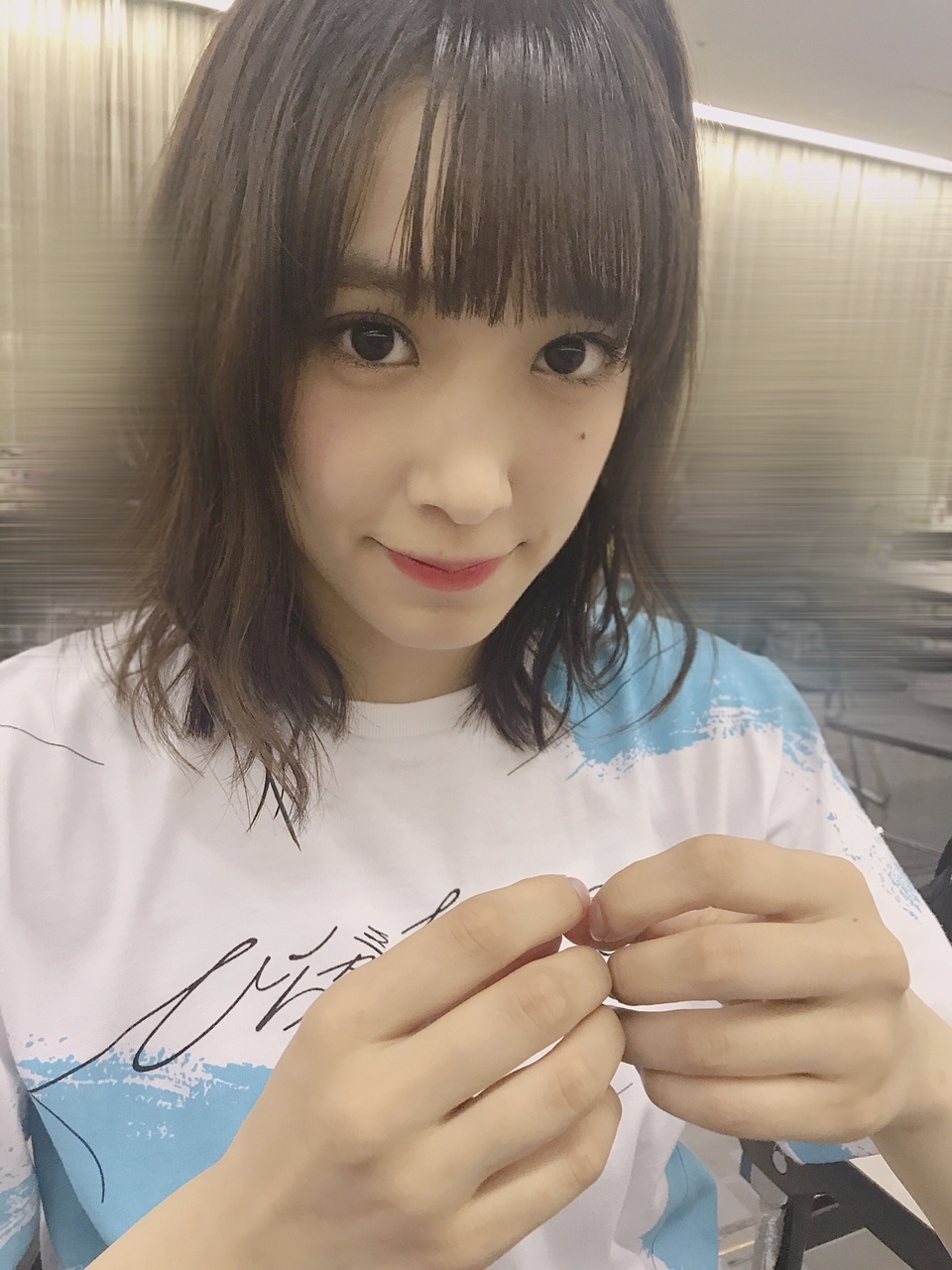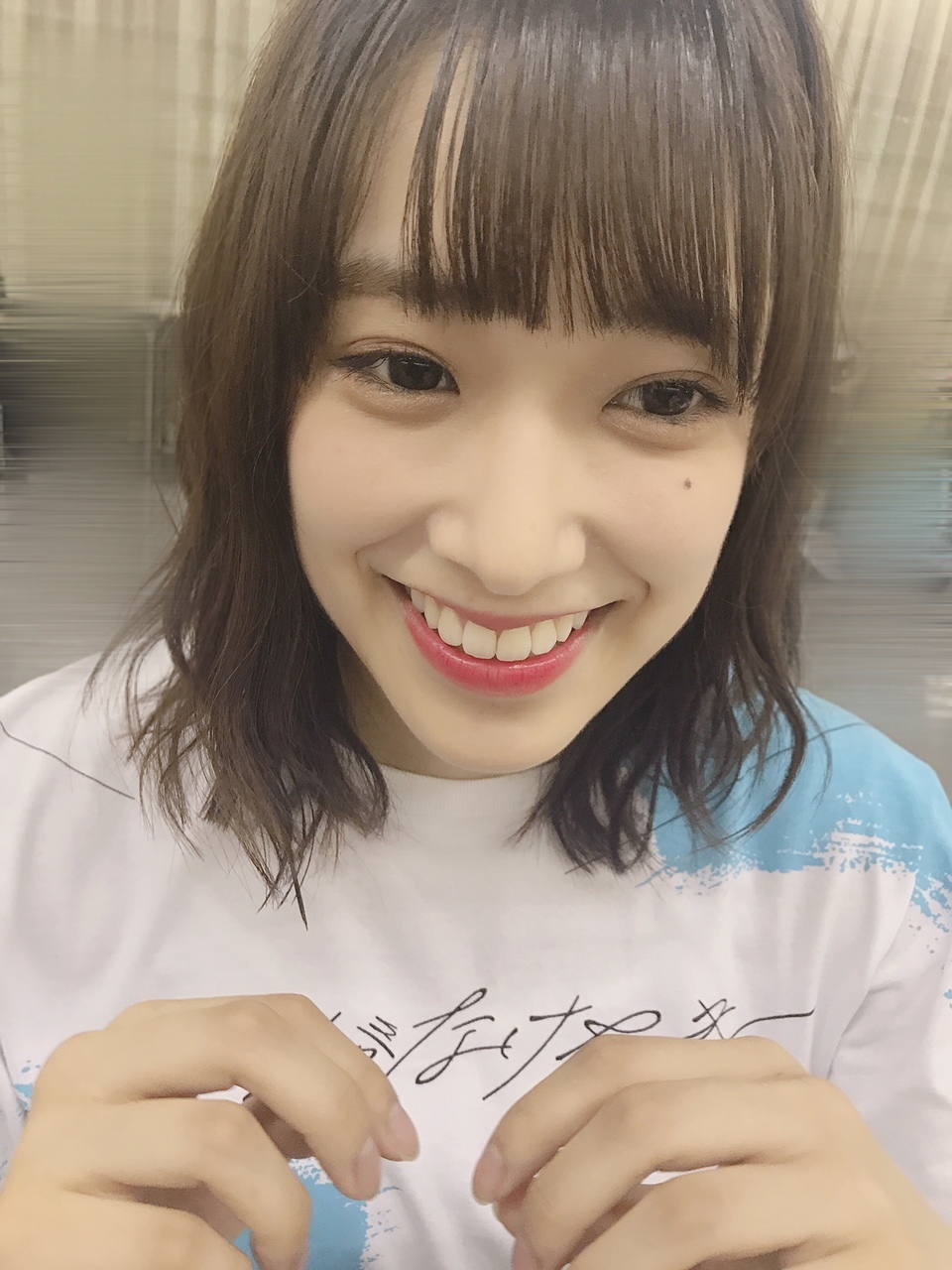 I'm glad that my bangs weren't completely ruined after the live.
I'm looking back at the tour, yet today is Keyaki Republic🏰
It's been a long time since we last did a live together with Kanji! I want to have a lot of fun.
Please come! Don't forget to stay hydrated! Don't fall asleep on the roller coasters! So that the concert can start on time!
Let's all look forward to it~🐳
Right after the concert, there will be an announcement.
Until 14:00 JST, you can apply for the handshake event for the 7th single! Please be sure to come and meet us🦒❣️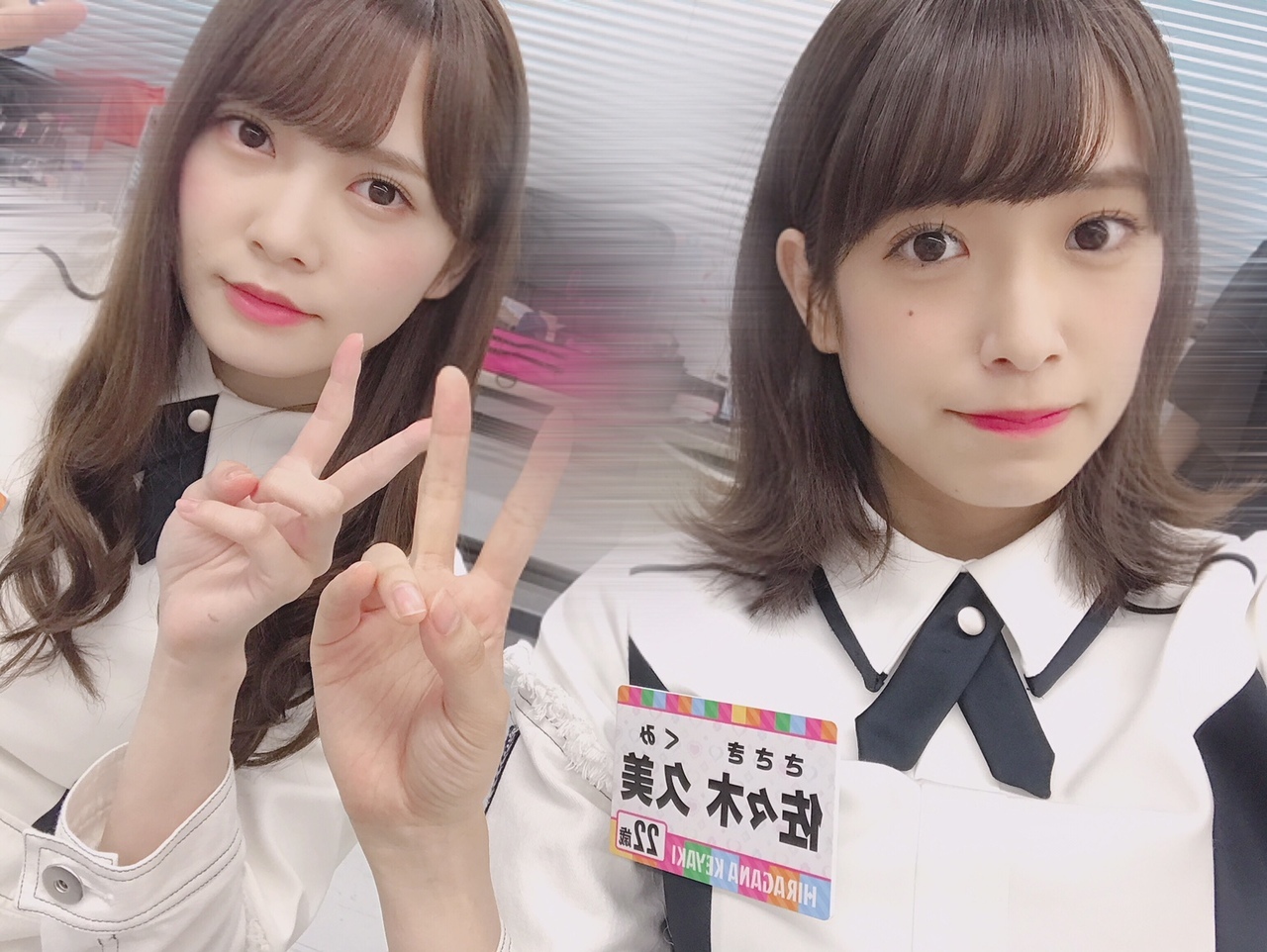 Thxthx
See you later ( ˙-˙ )/
Kumi Sasaki
---
Japanese Original

こんばちは

ブルートゥースの○○って最近よく聞きますが、 青い歯じゃないですか。

語源が青い歯な訳ないよなーって思って調べたら ちゃんと青い歯と言う意味であってました。

新しい言葉を知るのが好きです。

佐々木久美です。

スナック眞緒に届いてたお花についてたやつを お借りしました。くくくく

そしたら隣にこんなかわい子ちゃんがいました。

ゆにこーのか

ネーミングセンスは育てている途中なんです。 すみません。

最近韓国語が早く話せるようになりたくて 一生懸命勉強しているつもりなのですが、 なかなか習得までには程遠くて、 私たちの握手会に来てくださる海外の方々は 日本語がお上手で、本当にすごいなぁと 改めて嬉しい気持ちになるし、 頑張ろうと思います!

コツはなんなのかな、、、

バビ語を完璧に話せる齊藤京子に聞いてみようと思いますね。

ツアーの思い出

まなもねこが近寄って来ました。

ライブが終わった後も前髪があんまり崩れなくて 嬉しい様子。

ツアーを振り返っていますが、 今日は欅共和国です🏰

漢字さんとお久しぶりに一緒にできるライブ! とても楽しみたいと思います。

来てくださる方! 水分補給忘れずに! ジェットコースターに夢中になって 開演時間に遅れないように!

楽しみましょうね〜🐳

最後にお知らせです。

本日の14時まで、 7枚目シングルの握手会応募ができます! 是非会いに来てください🦒❣️

あじゃあじゃ

ではまたね( ˙-˙ )/

佐々木久美
---