What the?!
   Date: 03.08.2018 11:45
Summary: Happy Aura MV, Yuu-Para radio show, LAWSON collab, 7th single handshake
   Tags: handshake, lawson
    Url: https://www.keyakizaka46.com/s/k46o/diary/detail/16687?ima=0000&cd=member
Good afterning,
"From 10 to 2 at night," they say it's "Golden Time." I heard that it's a good time for the body to rest, so the day I went home early, I definitely wanted to go to sleep, yet somehow I can't help but stay up late.
Why is staying up late like this so attractive? I wonder why...
The next day, you totally shake when thinking about the previous night, right?! Sleeping is too good a feeling for me to have.
Even though I like sleeping, I don't want to sleep at a time like that.
I want to become an adult who is able to sleep during "Golden Time."
This is Kumi Sasaki.
[TL Note: Golden Time is the prime time of Japanese TV. Usually lasts from 19:00 until 22:00. So not really sure what exactly she means here.]
I have not written in this blog for a while, and it suddenly became August.🍉
It's hot every day, so let's take care of ourselves and have a fun summer~
From the start, I just had to cut down on it, but since the last live, there were various things, so I'll write about it.
First! The MV of Hiragana Keyakizaka46's "Happy Aura," which we recorded for the 7th single, has been released.👼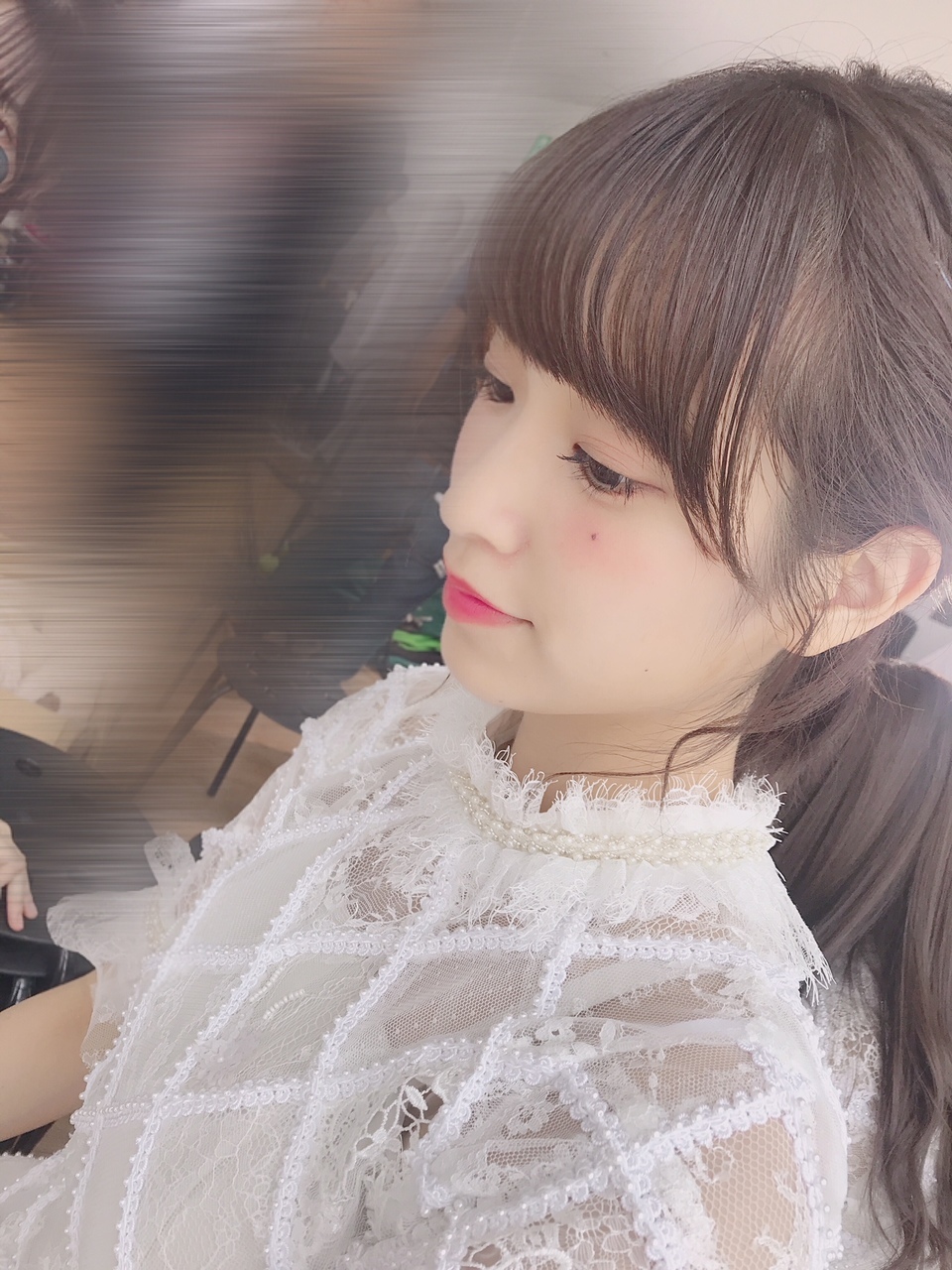 Without a doubt, these super intricate outfits were cute.💕 It's a song I want to show really soon at a live.
When shooting the MV, Naako brought some ice cream and praised our uniforms and so on! Thank you very much for coming all the way.😳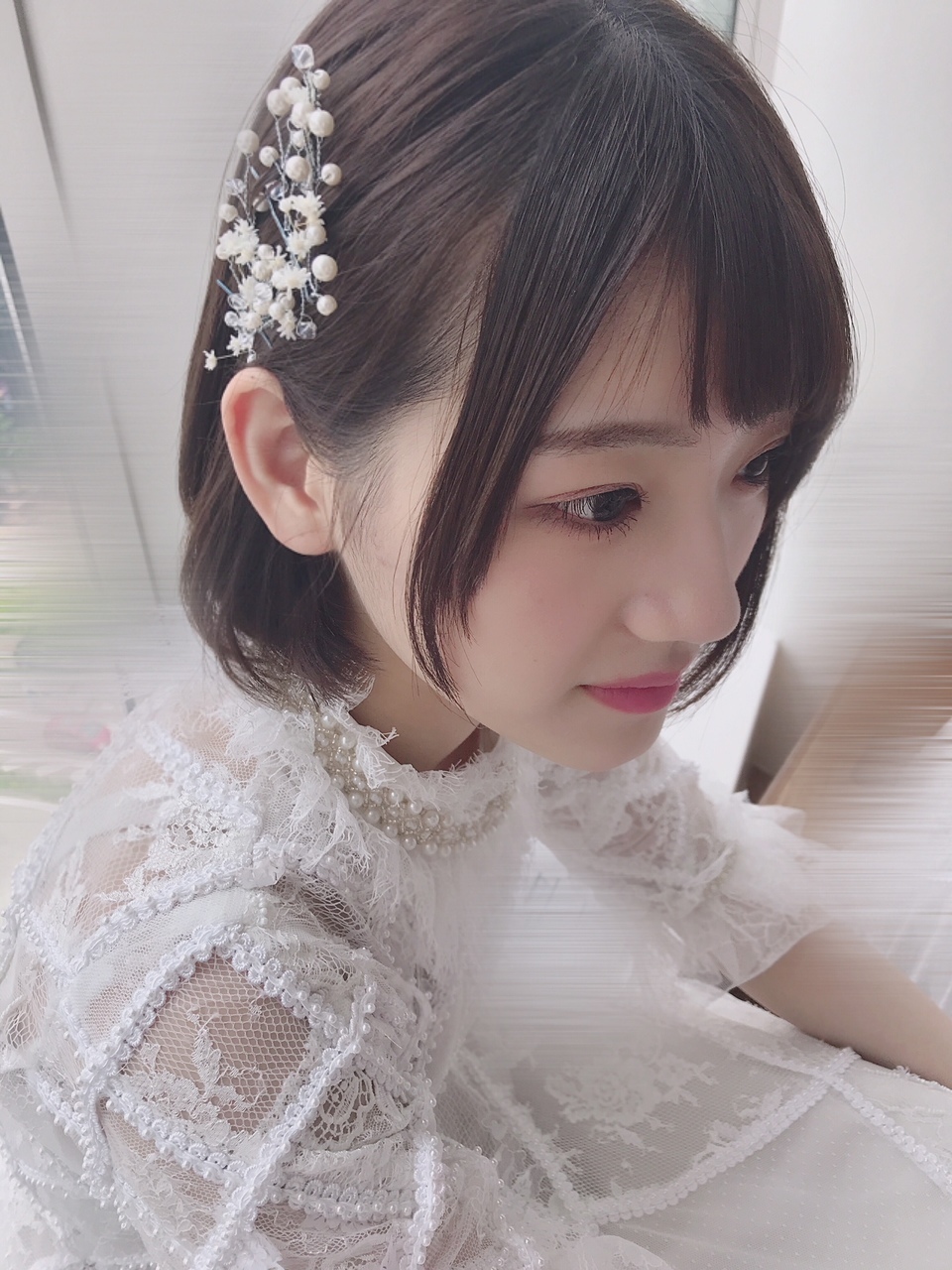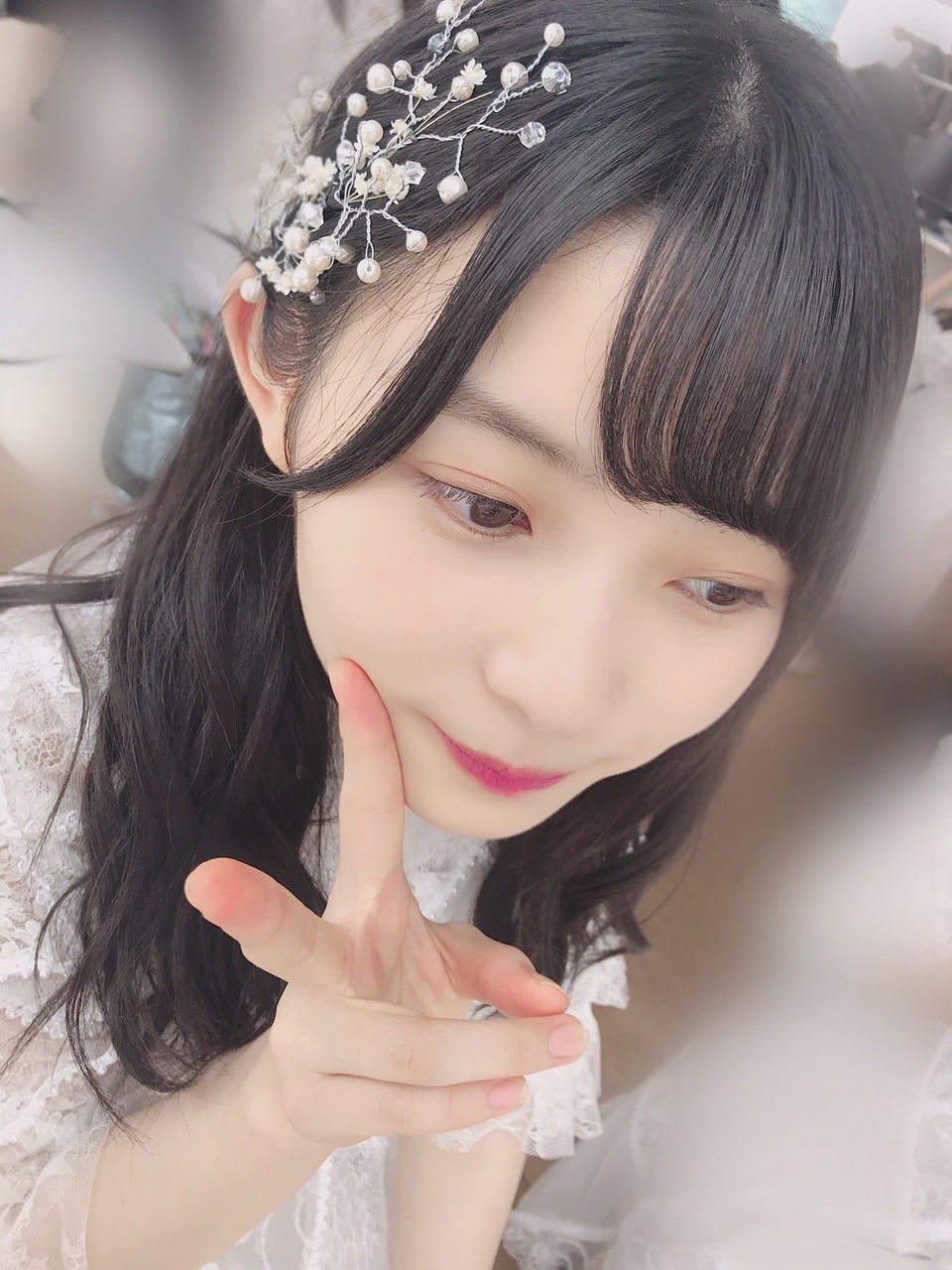 Everyone, I present to you Pan [Mirei] and Memi.
I'll send you message about the girl facing this way.😶
We also appeared on Yuu-Para [a radio show on NHK-FM].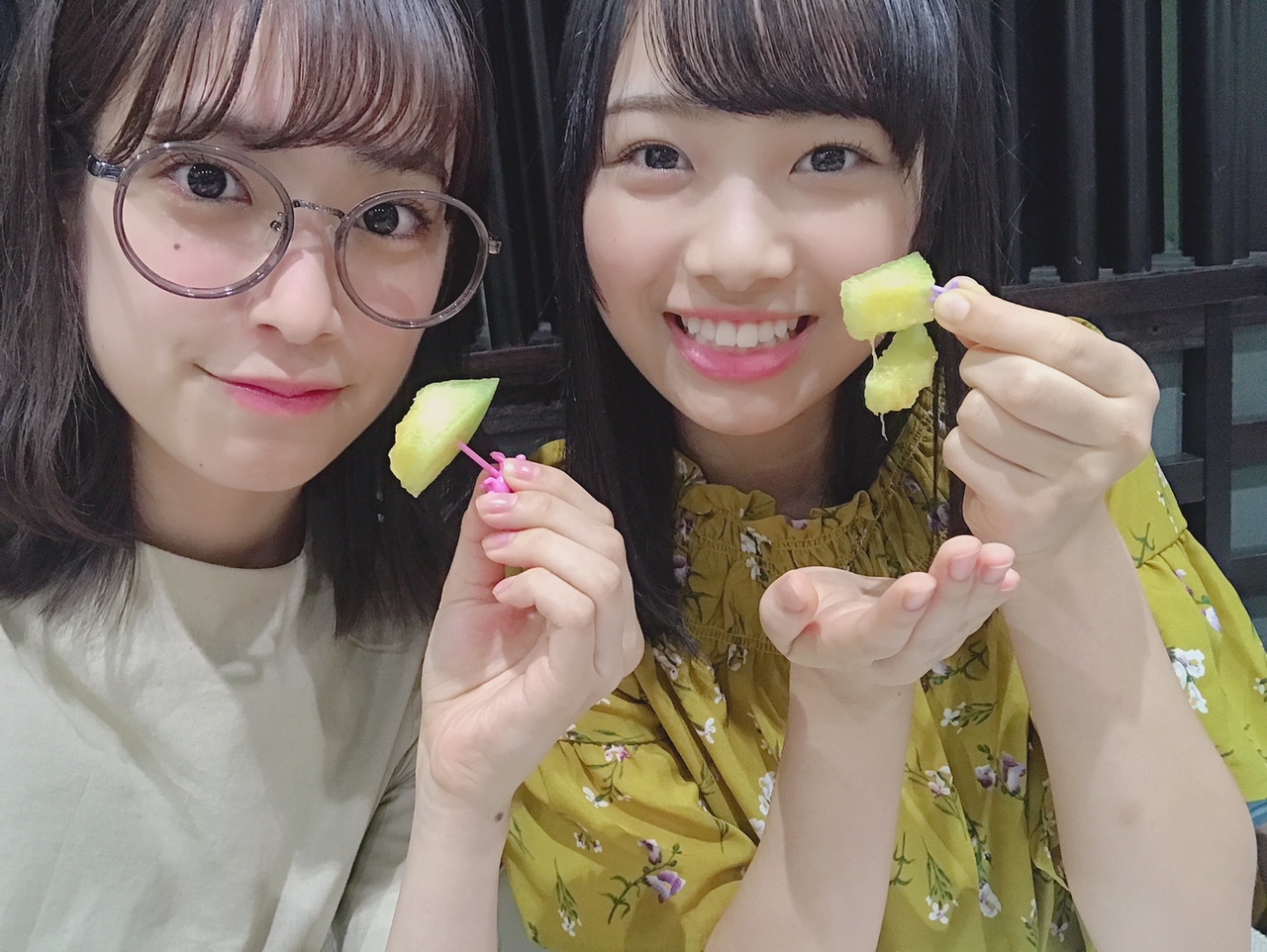 The melons that Kanada-san gave us that time were super tasty.🍈 Thank you very much!
.
And then, from the first of August, our collaboration project with LAWSON has started! I love the Yakitori from LAWSON!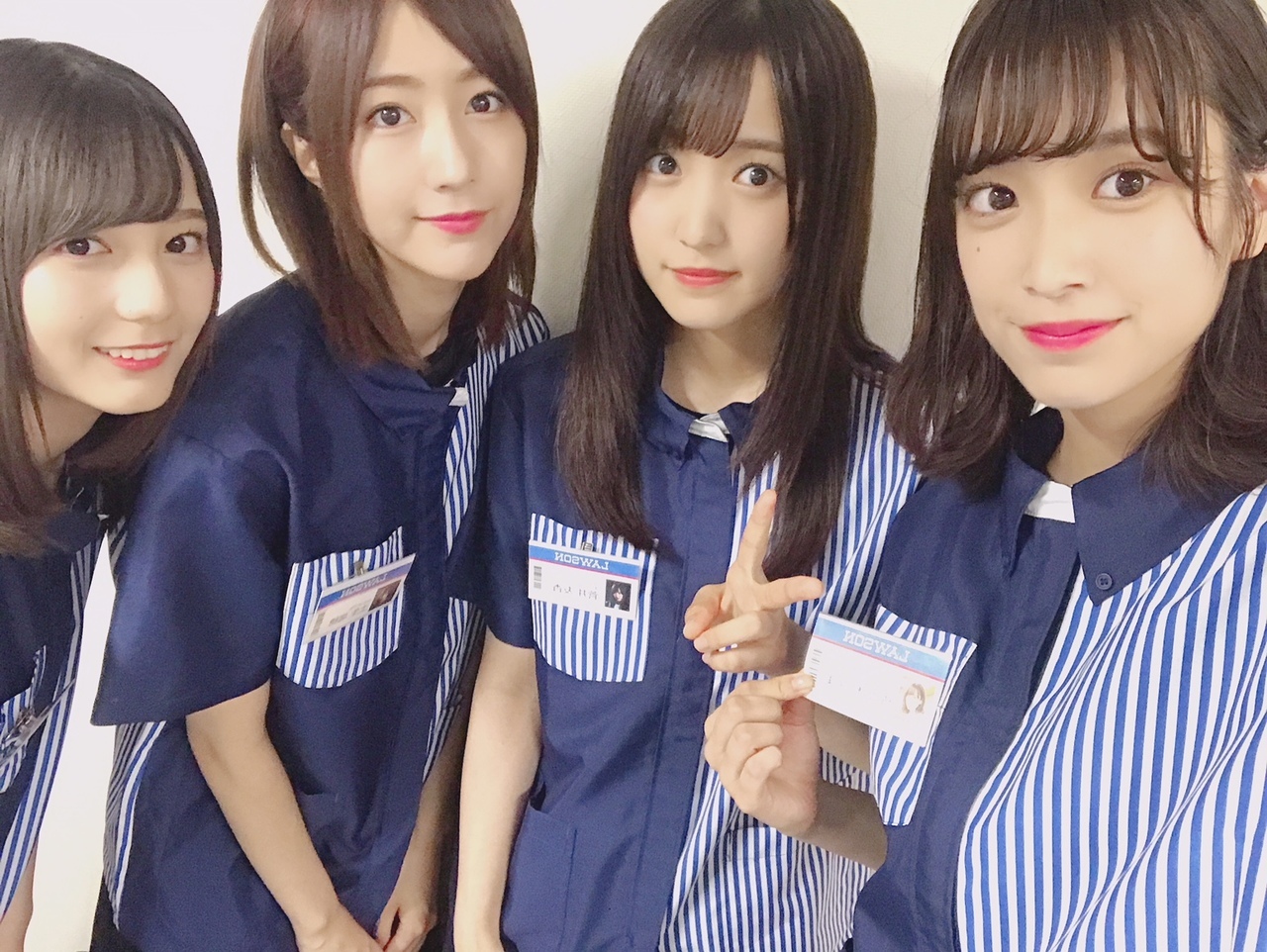 We also got to participate in the press conference!
Myself being here, at the always super (!) helpful LAWSON, it is a wonderous feeling.🥛
You can draw a lottery ticket for 700 JPY, so what if I were to draw one...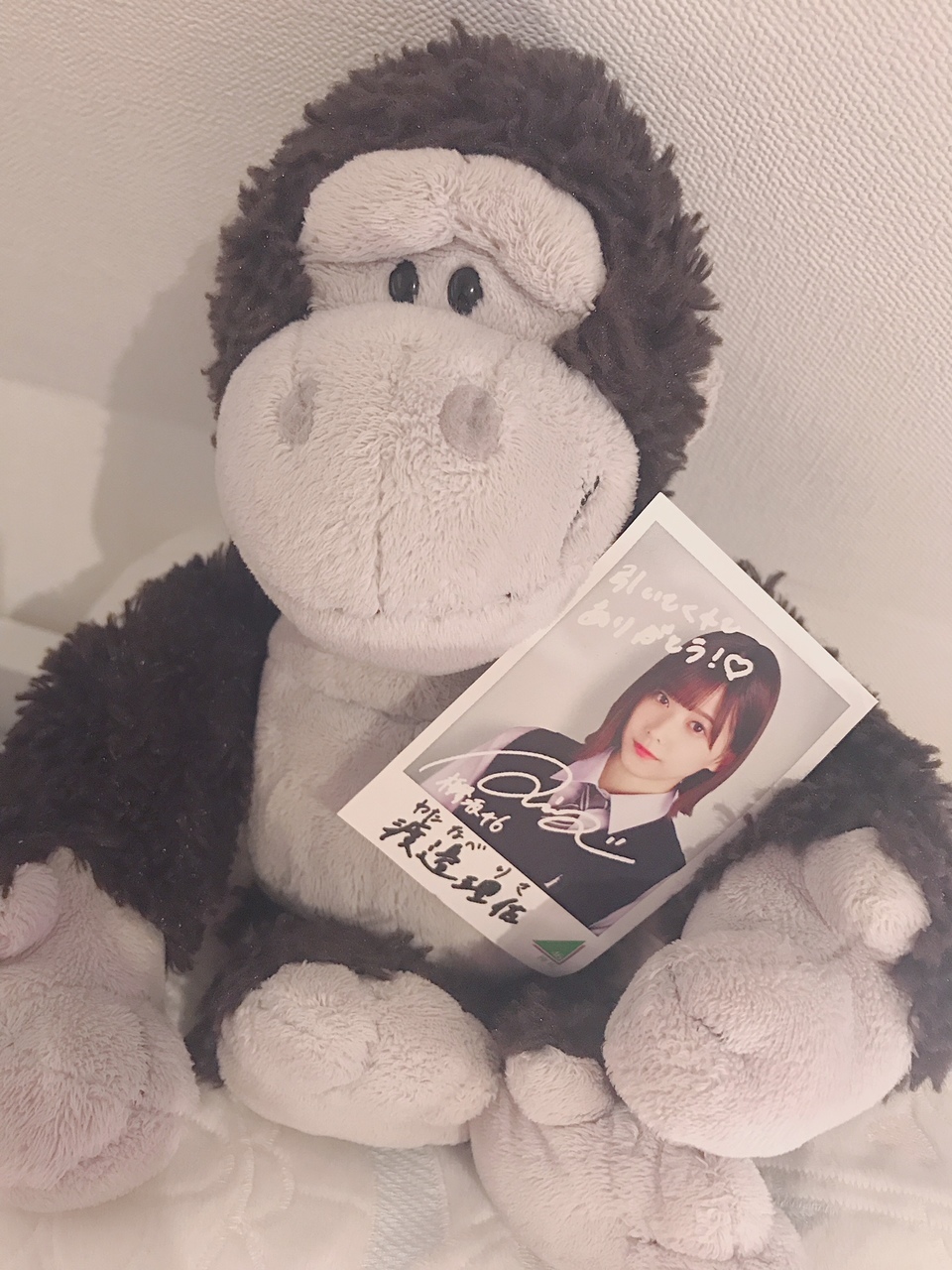 Risa~~
When your heart pounds doki doki, wondering who you're going to get, then the joy when drawing your Oshimen is the best, isn't it 😳 laugh
Everyone, please be sure to give it a try! Also it seems like there are posters of members at stores at random, so if you find one of my posters, please tell me about it! I have not been able to find one yet...
And then, and then... we performed at "SUNNY TRAIN REVUE" in Minamizawa in Hokkaido🚇!!
In the refreshing evenings of Hokkaido, being on the hot stage was fun. Everyone from Hokkaido, and those who specially came as far as Hokkaido, everyone who came to watch us, thank you very much😊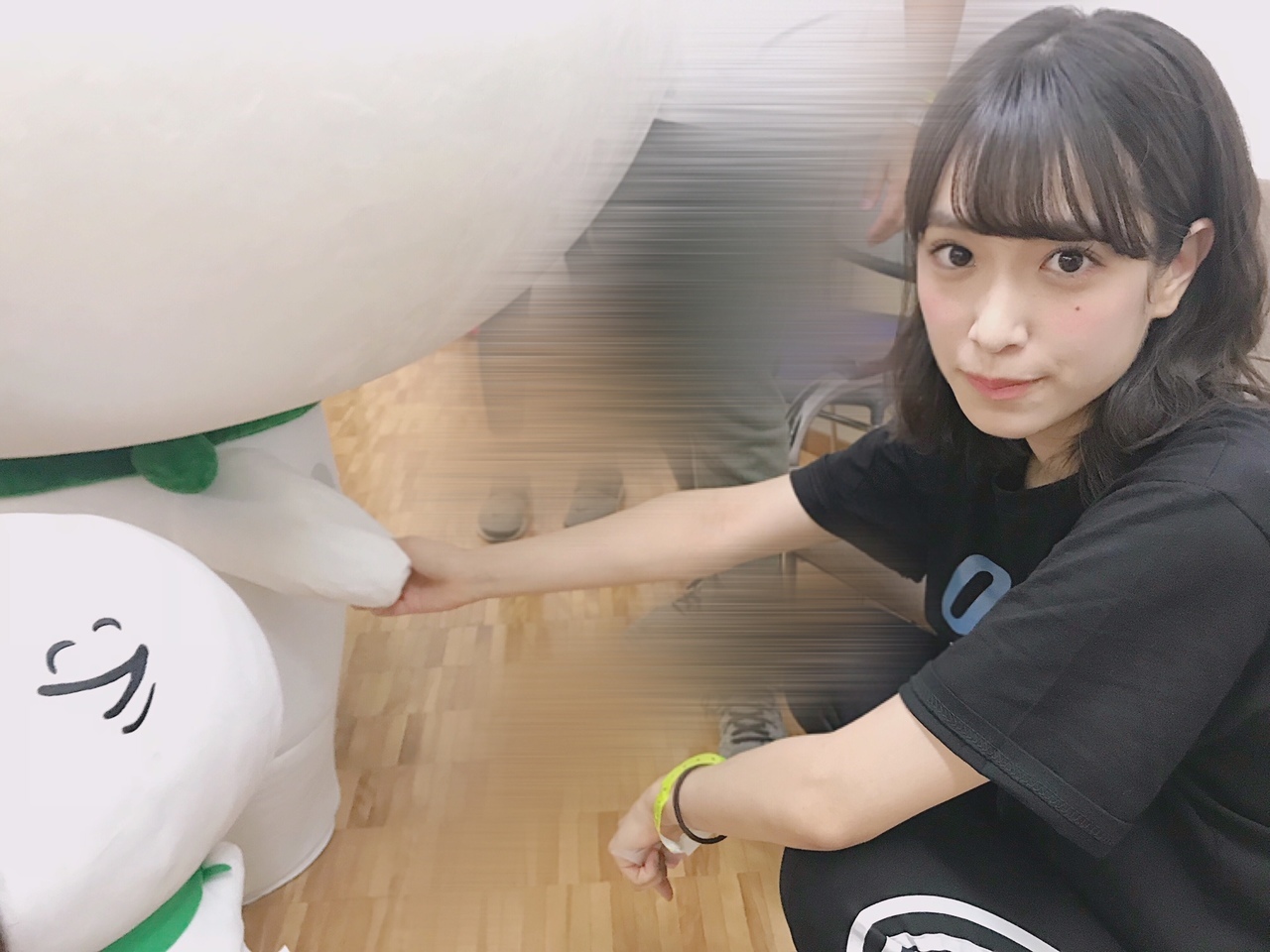 Here's Daifuku-kun who we've come across there. The length of its arm was perfect and it was so cute~~
I scored a banana Daifuku-kun🍌 I like bananas~~
.
The individual handshake event for the 7th single has sold out 13 slots! At once! I am so happy...
There's still many open slots, so in case you are still hesitating, I certainly want you to come and see me! I want to talk about fun things with a lot of people🌝
I'm looking forward to it💗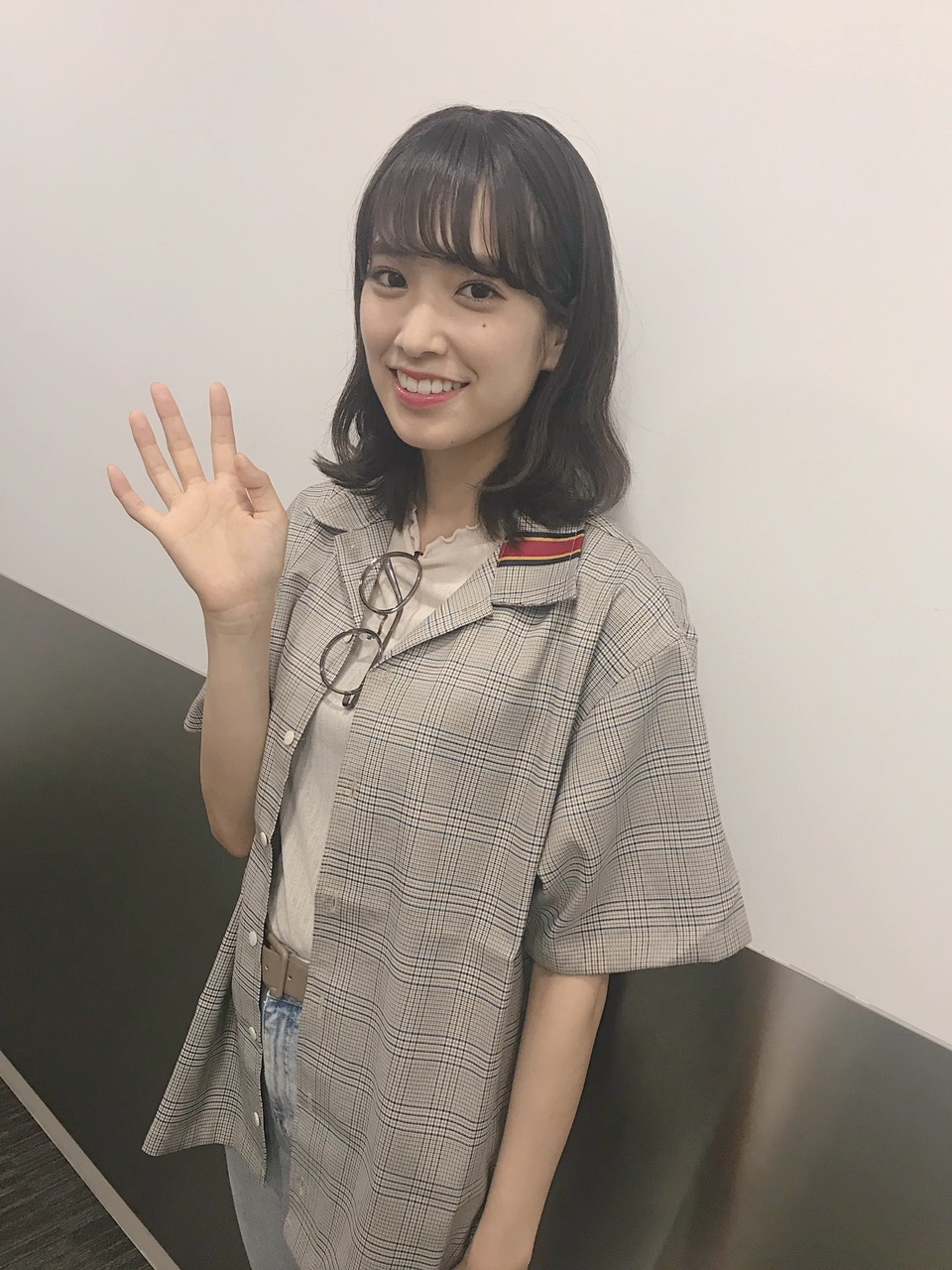 See you later( ˙-˙ )/
Kumi Sasaki
---
Japanese Original

こんばちは

夜の10時から2時って ゴールデンタイムと言って 寝ると身体にいい時間だと聞いたので 早くお家に帰れた日は是非寝たいのに、 なぜか夜更かししてしまうんです。

なんで夜更かしってこんなに魅力的なんでしょうか。

次の日がお休みの前夜って とてもワクワクしますよね。 寝るのが勿体無い気がししますよね。

寝るのは好きなのに そういう時は寝たくないんです。

ゴールデンタイムに寝れる大人になりたいです。

佐々木久美です。

しばらくブログを書かないうちに 8月になってしまいました🍉

毎日暑いですが、お身体にお気をつけて 楽しい夏を過ごしましょうね〜

と、冒頭から締めのようになってしまいましたが、 前回のブログから色々なことがありましたので、 書かせていただきますね。

まず! 7枚目シングルに収録される けやき坂46の「ハッピーオーラ」のMVが 解禁されました👼

なんと言ってもこの とても手の込んだ衣装が可愛いのです💕 早くライブで披露したい曲です。

MV撮影の時 なーこさんがアイスを差し入れしてくださって、 衣装のこととかたくさん褒めてくださりました! わざわざ来てくださって 本当にありがとうございました😳

みんなにパンとめみきちをプレゼント。

こっち向いてるやつは メッセージで送りますね😶

ゆうパラで音源解禁の回にも出させていただきました!

その時金田さんに頂いたメロンが とっても美味しかったです🍈 ありがとうございました!

そして、8月1日から LAWSONさんとのコラボ企画が始まりました! LAWSONさんの焼き鳥大好き!

記者会見にも参加させていただきました!

普段からとても!お世話になっている LAWSONさんに自分がいるなんて 嬉しくて不思議な感じです🥛

700円でくじが引けるのですが、、 私も引いてみたら!

りささん〜〜

だれかなというドキドキと 推しメンを引けた時の喜びはこの上ないですね😳(笑)

是非みなさんもやってみてくださいね! 店舗によってランダムでメンバーの ポスターもあるみたいなので、 私のポスターを見つけたら おしえてください! まだ見つけられていないのです、、、

そしてそして、、北海道の岩見沢にて 「SUNNY TRAIN REVUE」に出演させていただきました🚇‼︎

北海道の涼しい夕方に 熱いステージができてとても楽しかったです。 北海道の皆さん、そしてわざわざ北海道まで 見に来てくださった皆さん、 ありがとうございました😊

そこで出会った大福くん。 手の長さが絶妙で可愛かったよ〜〜

私はバナナ大福くんをゲットしました🍌 バナナ好き〜〜

7枚目シングルの個別握手会が 13枠完売しました!一気に! とても嬉しいです、、。

まだ空いている枠は沢山あるので もし迷っている方がいらしたら 是非会いに来ていただきたいです! 沢山の方と楽しくお話ししたいです🌝

よろしくお願いします💗

ではまたね( ˙-˙ )/

佐々木久美
---