Thank you so much! This is the first time it was such a packed year.
   Date: 31.12.2018 11:42
Summary: Natsukashii, looking back on 2018, goals for 2019, end of year review
   Tags: fav
    Url: https://www.keyakizaka46.com/s/k46o/diary/detail/18773
Good afterning,
At last, the time to write the last blog post of 2018 has come.
Going through the photos again, going through the schedule books again; truly a lot of things happened this year. I dwell in these memories, but at the same time I already expand on the hopes and the things that I want to do in the coming year.
It is not good to cling to the past, but I personally feel like looking back is a truly great thing that leads to the future.
All of you, please look back on the year as well. ☺️
Ah, I'd be really happy if you could read the blog until the end. ☺️☺️
This is Kumi Sasaki.
As the title suggests, this year was truly packed. So now, I'm overflowing with my love for all of you.
When all is said and done, we were able to experience a lot, and make many sparkling memories.
The 3Days in Budokan at the beginnig of the year.
the first episode of "Hiragana Oshi."
KEYABINGO!4.
The new "Ayumi" play.
Our first independent album "Hashiridasu Shunkan."
The Hashiridasu Shunkan Higashi-Meihan tour.
Keyaki Republic.
The many different events Hiragana Keyakizaka46 was able to perform at.
Fulfilling my dream of standing on a runway for the first time.
The collaborations with Lawson, Mechakari, and Kokoichi.
Being invited to other programs for the first time.
Performing at MAMA and winning.
Hiragana Christmas 2018.
There are just so many happy things, I can't even list them all. We were able to spend one year with so much to look back on....
We were able to make these many experiences and grow up a lot because all of you were always there to support us. Truly, thank you so much!
And then, throughout the one year, I grew to love Hiragana Keyakizaka46 so much more.
We overcame many things by working together with all members, supporting each other and becoming one. I love you all! ☺️
I wish that, in the coming year, the number of my beloved people in Hiragana Keyakizaka46 will increase further.
Also, I want to do many lives!
For myself, even though it was my goal of last year, I want to try working more as a model. I was able to walk on the runway this year, so my desire to do it has grown even stronger!
A part I hate about myself is my lack of self-confidence, so in order to improve my self-confidence, I want to become more outgoing.
And then, to make Hiragana Keyaki better known as a global group, I will also study languages! Korean!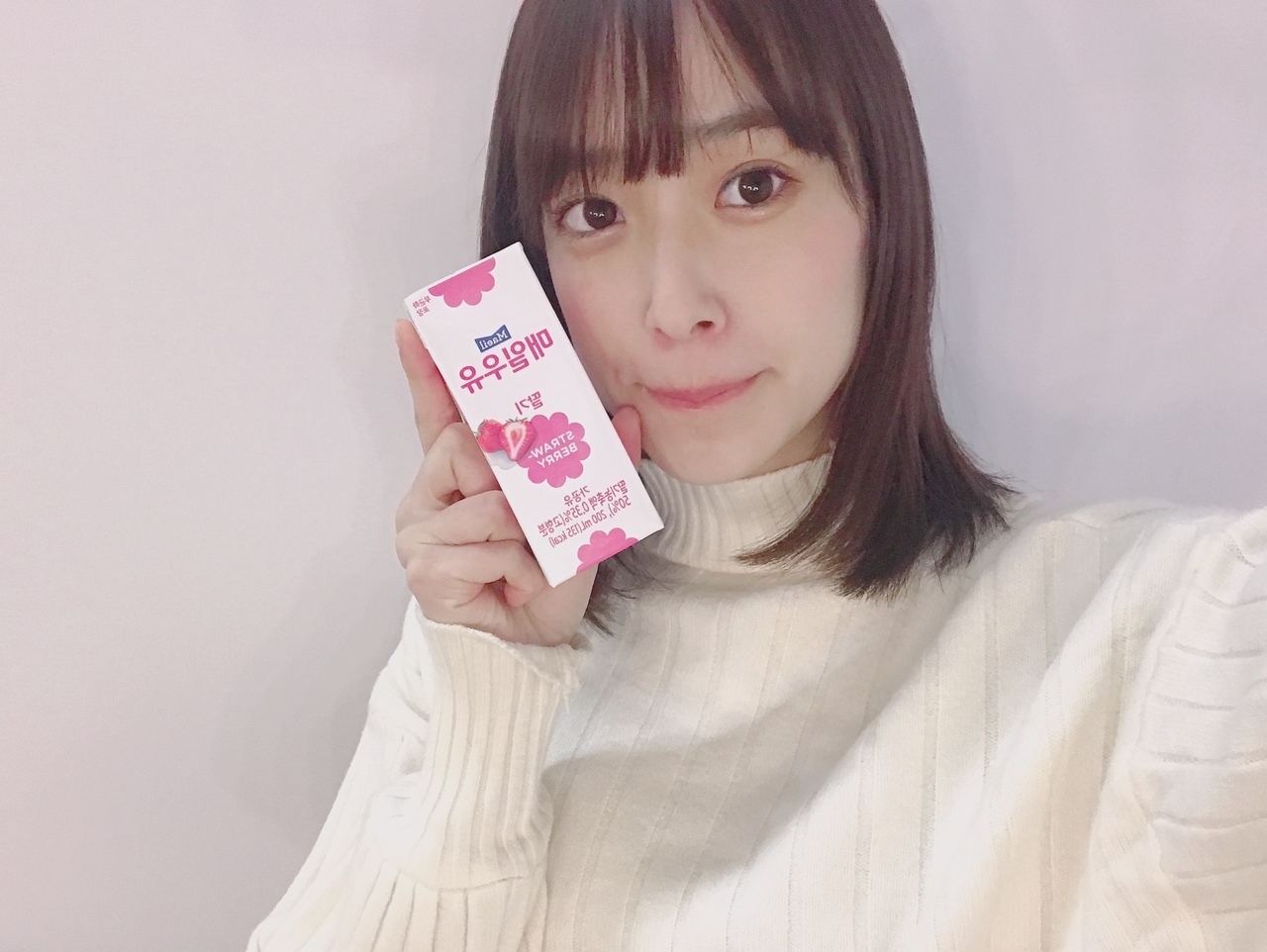 [Meiru Uyu]! Everyday, the meaning of milk is milk.
I want to spend the next year in a way that I can contribute to my beloved Hiragana Keyakizaka46.
Thank you very much for this year.
How many times have I said this by now? But more than anything else, the number one thing that comes to mind is my thanks to all of you who are supporting us.
I will do my best in order to not forget my thanks to all of you who support us so that you will also want to support us in 2019. 💪
Really, thank you so much!
Please watch over us in the new year as well. ☺️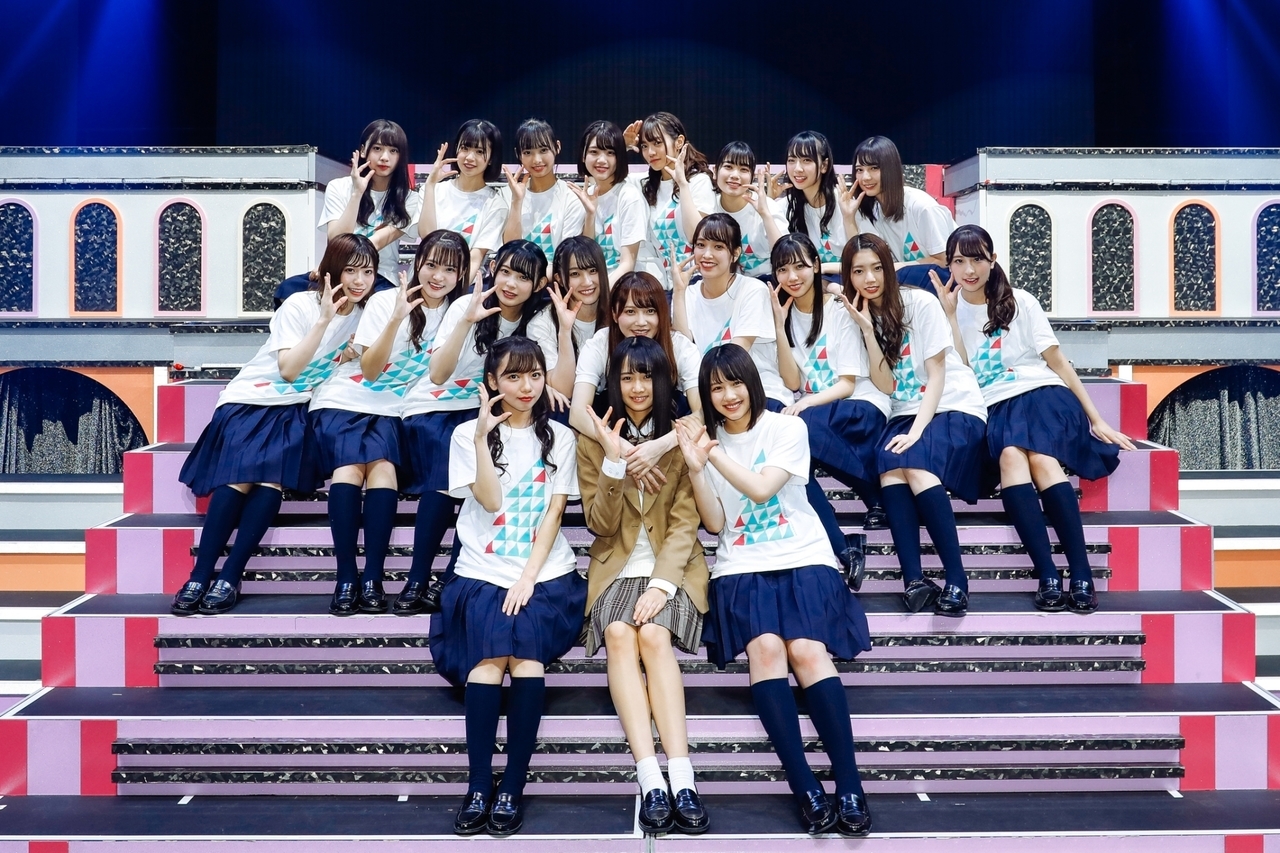 See you next year ( ˙-˙ )/
Kumi Sasaki
---
Japanese Original

こんばちは

ついに2018年最後のブログを
書くときが来てしまいました。
写真を遡ったり、スケジュール帳を遡ったり、
この一年いろいろなことがあったなあ、と
思い出に浸ってしまうと同時に、
来年はこんなことがしたいなあという
期待も膨らみます。

過去にすがりつくのは良くないけれど、
遡って見返すのは未来に繋がる気がして
とてもいいことだなあと、個人的に思います。

皆さんも、是非遡ってみてください☺️
あ、このブログを読んだ後だと、
嬉しいです☺️☺️

佐々木久美です。

タイトル通りなんですが、
本当にこの一年は詰まってました。
そして皆さんへの気持ちが溢れました。

充実中の充実で、
経験をたくさんさせていただけて、
全てがキラキラな思い出なんです。

年始の武道館3Days
初冠番組の「ひらがな推し」
KEYABINGO!4
初舞台の「あゆみ」
初めての単独アルバム「走り出す瞬間」
走り出す瞬間東名阪ツアー
欅共和国
様々なイベントにけやき坂46として出させていただく
初めての夢だったランウェイ
ローソンさん、メチャカリさん、ココイチさんとのタイアップ
初めて他の番組にゲストとして呼んでいただく
MAMAでのパフォーマンスや受賞
ひらがなくりすます2018

挙げきれないくらいの、嬉しいことが
沢山ありました。
こんなに振り返ることが沢山ある一年を
過ごせるなんて、、、、

いつも支えてくださる皆さんがいるから
私たちはたくさんの経験ができて、
沢山成長できました。
本当にありがとうございました!

そして、、
今年一年でけやき坂46が
もっともっと大好きになりました。

たくさんのことを
メンバーと力を合わせて乗り越えて、
支え合ってひとつになっていく。
私はみんなが大好きです☺️

来年はけやき坂46のことが好きな方が
増えると嬉しいなと願います。

そしてライブが沢山したいです!

個人的には
去年の目標にもあげたのですが、
モデルさんとしてのお仕事ももっとしてみたいです。
今年ランウェイを歩かせていただいて、
その気持ちがもっと強くなりました!

自信を持てないのが自分の嫌いなところ、
自信を持てるように、
もっと発信していけるようになりたいです!

そして、もっとひらがなけやきが
グローバルなグループとして知っていただけるように
言語も勉強します!韓国語!

メイルウユ!毎日牛乳という意味の牛乳です!

大好きなけやき坂46のために
グループに貢献できるように
来年も過ごしたいです!

今年1年本当にありがとうございました。
何度も言ってしまうのですが、
何よりも一番最初に思い浮かぶのは
応援してくださる皆さんへの感謝です。

2019年も私たちのことを
応援したいと思っていただけるように
支えてくださる方々への感謝を忘れず
頑張ります💪

本当にありがとうございました!
来年もよろしくお願い致します☺️

ではまた来年( ˙-˙ )/

佐々木久美
---