Sea Turtle
   Date: 14.01.2019 21:59
Summary: Coming of Age Day, Hiragana Oshi, TGC Shizuoka, 8th
   Tags: 
    Url: https://www.keyakizaka46.com/s/k46o/diary/detail/18957?ima=0000
Good afterning,
"What is the thing you unintentionally collect?"
I often get asked this question to which I always replied "socks" for some reason up until now.
There is no nothing wrong with liking socks and having a lot of them.
But, recently I discovered the true answer.
It's tote bags.
Even though I have one, I can't help but buy another one. I wonder whether it's a bad thing that I'm collecting them.
This is Kumi Sasaki.
Today's the Coming of Age Day!
Congratulations to those who reached adulthood. ☺️
The members who were high school students at the time I met them are growing up to adulthood, which makes me feel how time flies by. In "Hiragana Oshi," I was able to dress up as an astronaut, which is my aspired profession.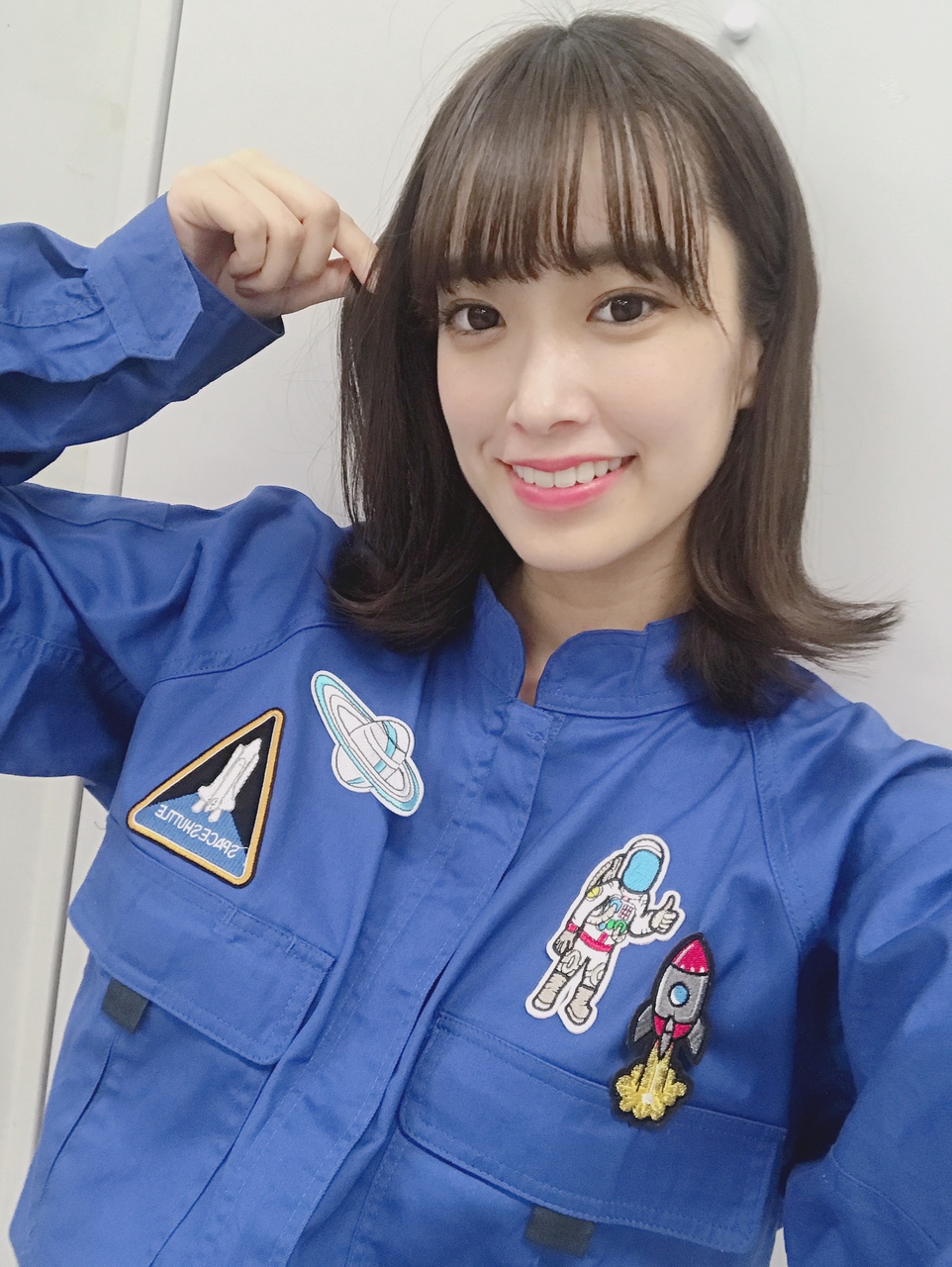 Going to space is my absolute number one dream. 🌝
Please watch it next week as well~~
Ich was able to walk on the runway at "TGC Shizuoka" a few days ago. I walked on the LOWRYS FARM stage.🌸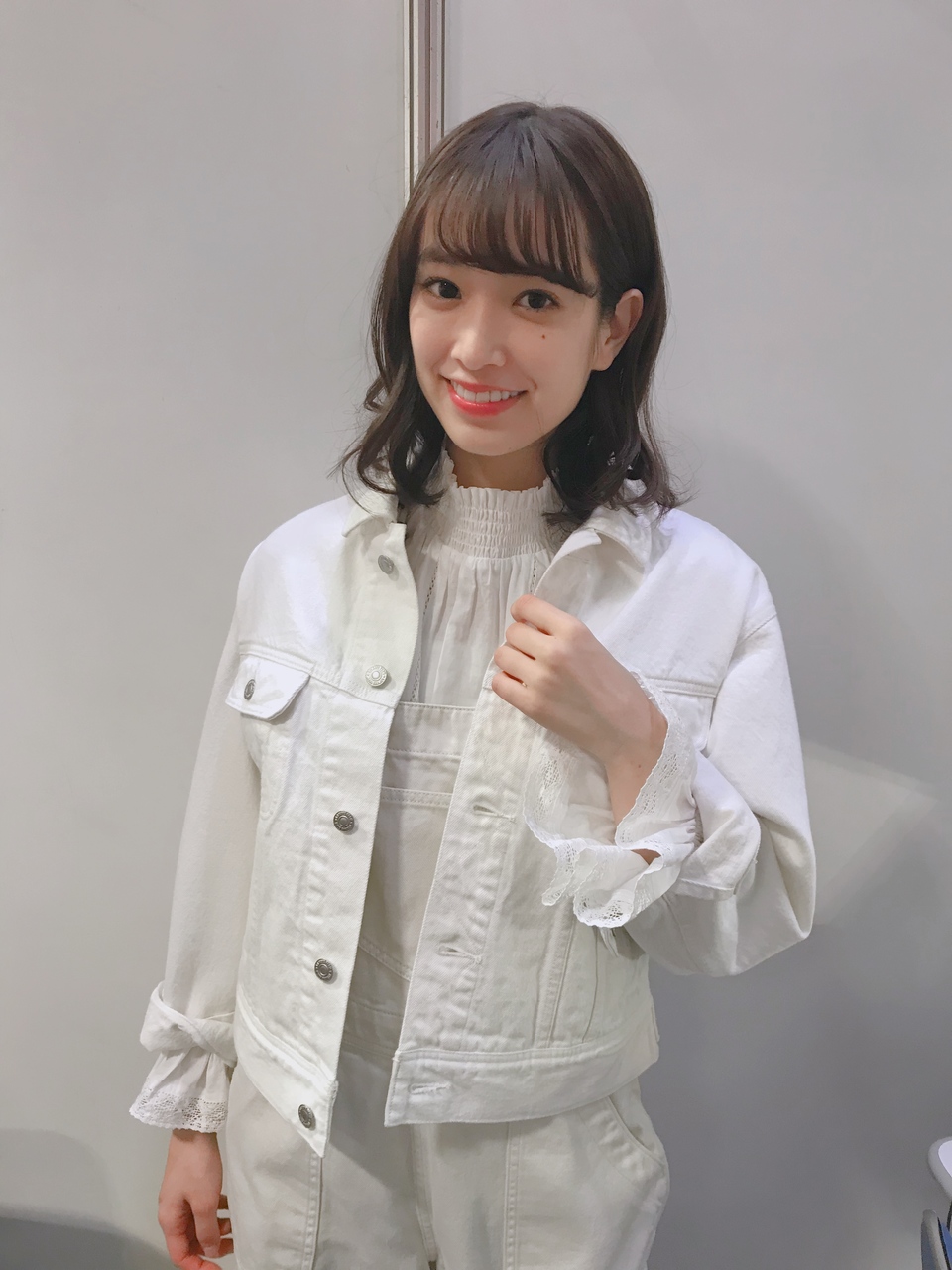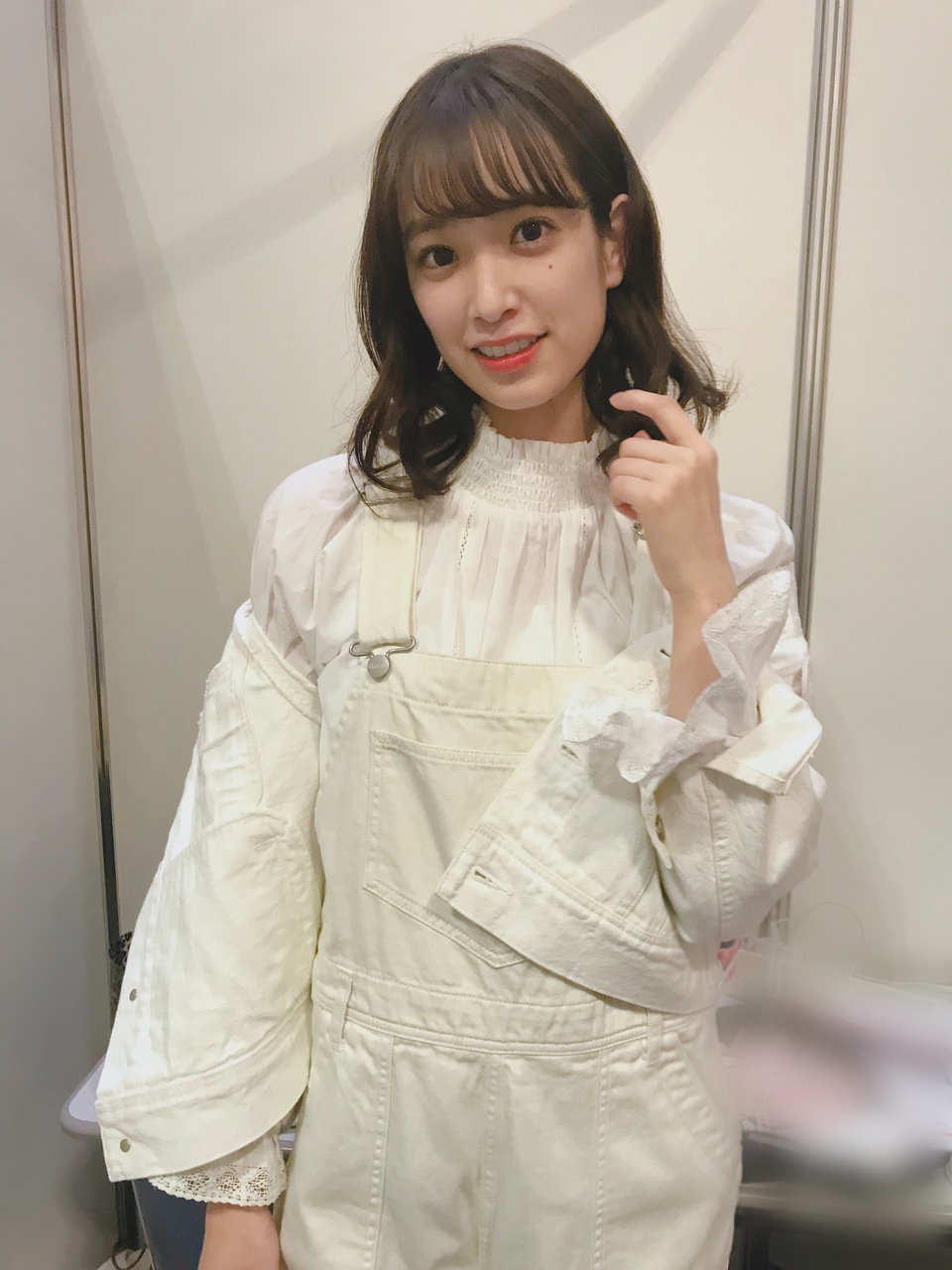 The all-white outfits were super refreshing. 🍓
I like that overall, but I don't have one! Maybe I should get one for myself~ 🤤
Mai Shiraishi, who performed on the same LOWRYS FARM stage, told me about things from the time she came to our live, and said that she wants to come to another one. It made me so, sooo, sooooooo happy!!!
In terms of the order of things, I was behind Toshi-chan, and after me followed my beloved model Arisa Yagi. That's a real honor for me for some reason. This was such a blessed runway!
Thank you very much to everyone who came to Shizuoka and supported us. 😳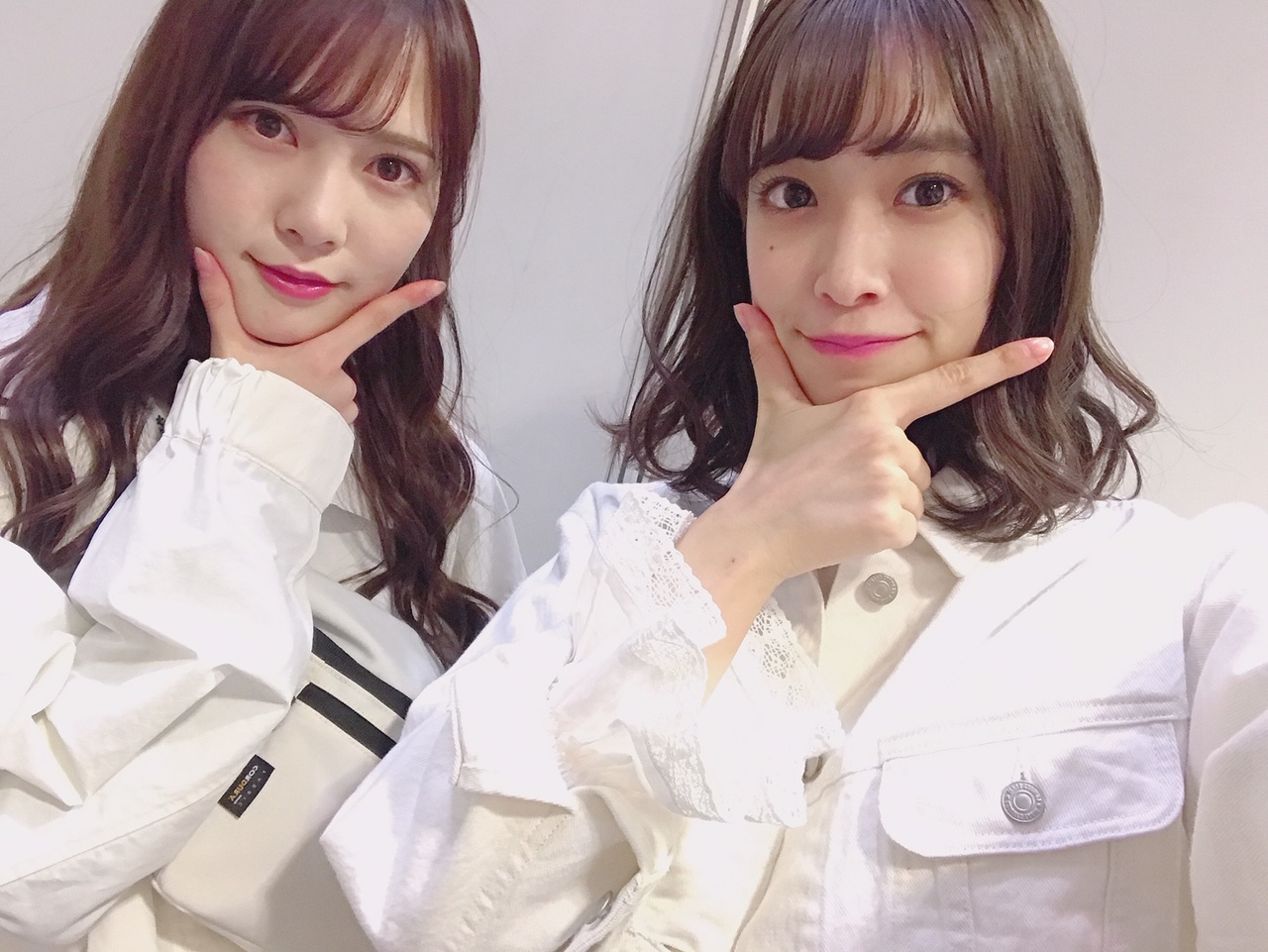 I have the dream of walking on the runway as the Kikutoshi pair one day. 💓
Then, the release of the 8th single has been announced today!!!
https://www.keyakizaka46.com/s/k46o/news/detail/R00087?ima=0000
Again, we're also holding a handshake event, so I want many of you to come. 🦒❣️
We're counting on your support!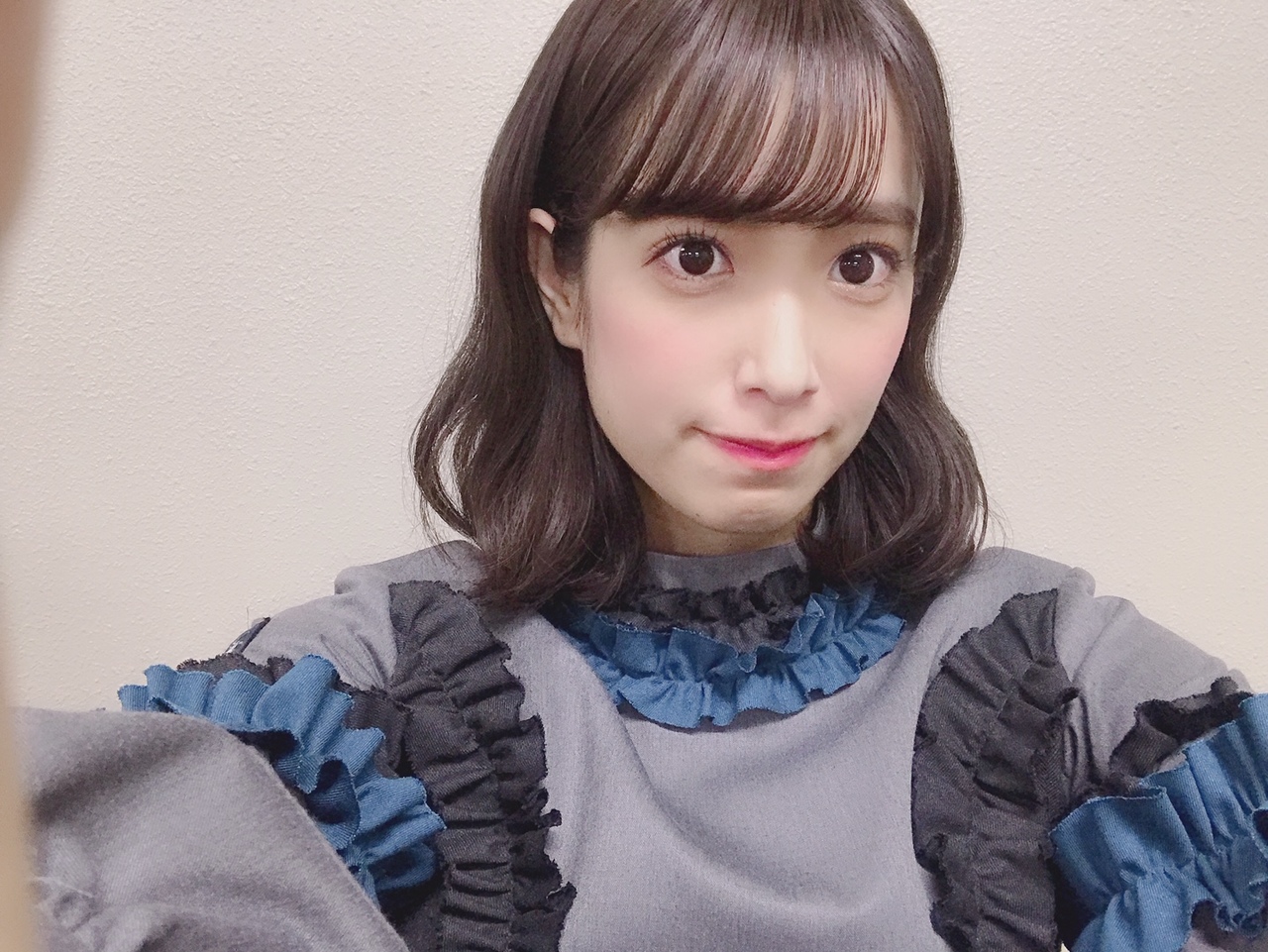 See you later ( ˙-˙ )/
Kumi Sasaki
---
Japanese Original

こんばちは

ついつい集めてしまうものは?
という質問をしていただくことが多いのですが、
今まではなんとなく靴下と答えていました。
靴下が好きでたくさんあることには
間違えないのです。

でも最近その真の答えを見つけました。

トートバッグです。

持ってるのにまた新しいの買っちゃう。
これは集めているということで
よろしいのではないでしょうか。

佐々木久美です。

今日は成人の日ですね!
新成人の方々、おめでとうございます☺️

メンバーで出会った頃は高校生だったメンバーが
成人を迎えていて、時の流れを感じます。
「ひらがな推し」では、
憧れの職業ということで宇宙飛行士の
格好をさせていただきました👩‍🚀

宇宙に行くのは私のひとつの夢です🌝

来週も見てね〜〜

先日「TGCしずおか」で、
ランウェイを歩かせていただきました!
LOWRYS FARMさんのステージで
歩かせていただきました🌸




オールホワイトのコーディネートで、
とっても爽やかなイメージでした🍓
好きだけど持ってないオーバーオール!
私もゲットしようかな〜🤤

同じLOWRYS FARMさんのステージに出演されていた
白石麻衣さんがライブに来てくださった時のこととか
またライブあったら行きたいと言ってくださったりして、
とってもとってもとーーーーっても嬉しかったです!!!

しかも順番が、
としちゃんの後ろで、
私の後が大好きなモデルさんの八木アリサさんで、
なんだか本当に光栄だし幸せなランウェイでした!

しずおかに来てくださって、
応援してくださった皆さん、
ありがとうございました😳

きくとしでペアで歩くっていう夢が、
また一つできました💓

そして、本日8thシングルの発売が
発表されました!!!

https://www.keyakizaka46.com/s/k46o/news/detail/R00087?ima=0000

また、握手会も開催されるので、
是非沢山の方にお越し頂きたいです🦒❣️

よろしくお願いします!

ではまたね( ˙-˙ )/

佐々木久美
---