Hello Everyone
   Date: 01.11.2018 01:57
Summary: Halloween, HotStuff + Kyari Pamyu Pamyu
   Tags: 
    Url: https://www.keyakizaka46.com/s/k46o/diary/detail/17976
Good afterning,
my TV at home is broken. The problem is that, since a few days ago, the screen simply turns off all the time.
Incidentally, it's doing it right now.
And with the TV being broken, it's radio time~~
Yet after doing that for a little while, you actually start to like it.
Because of that, I've been completely addicted to the radio lately, and I started to worry less about the TV.
This is Kumi Sasaki.
Happy Halloween! 🎃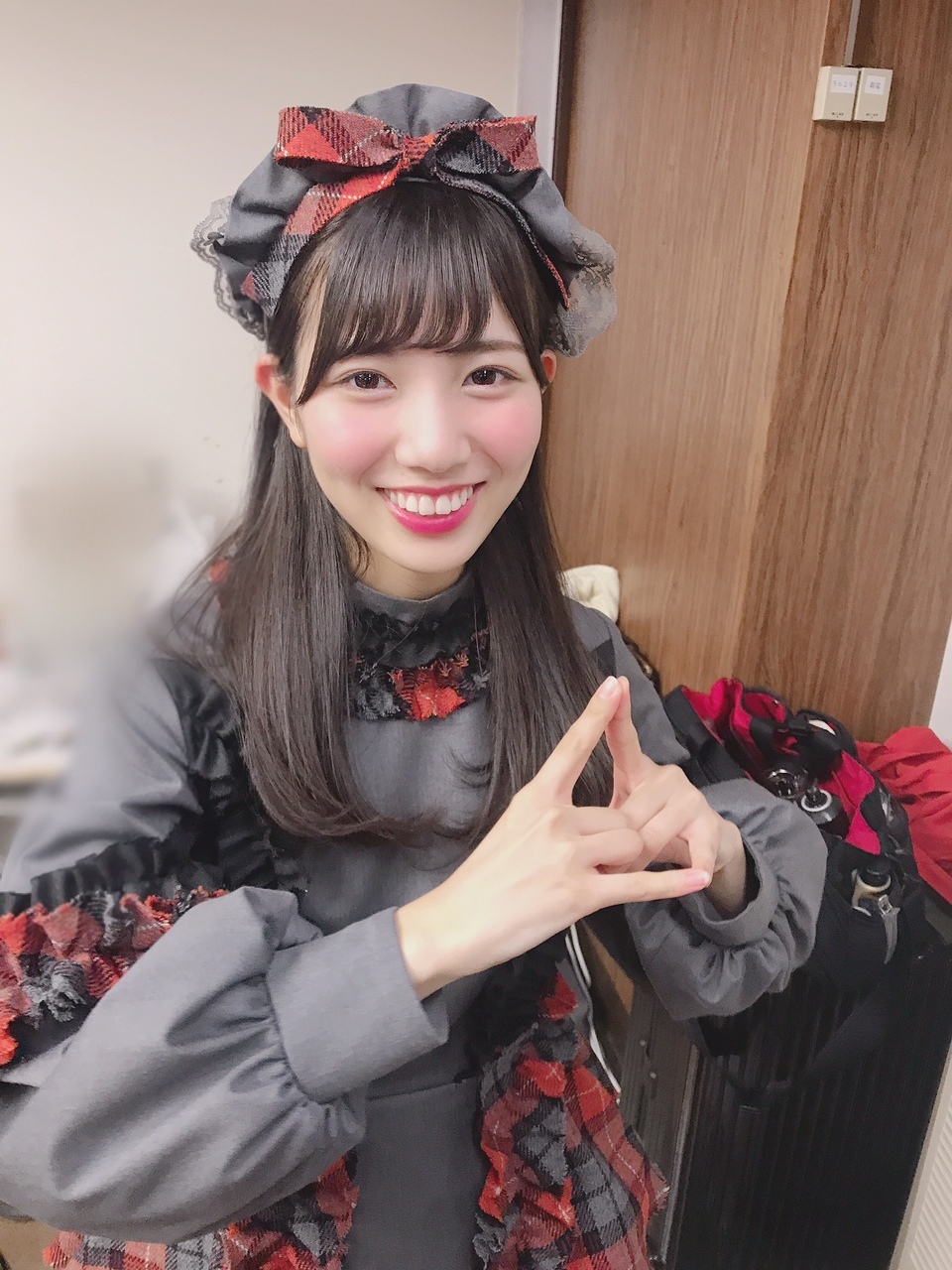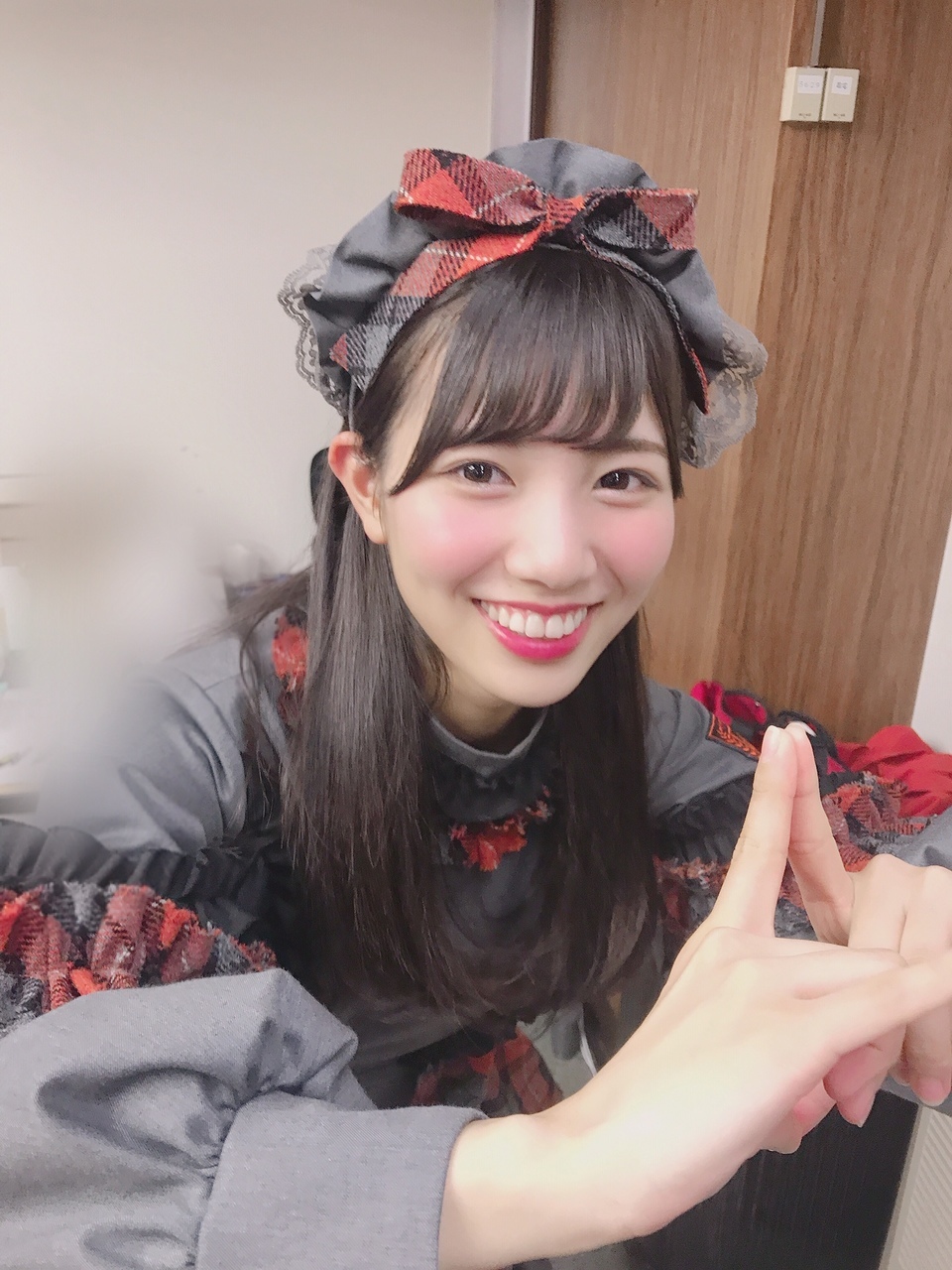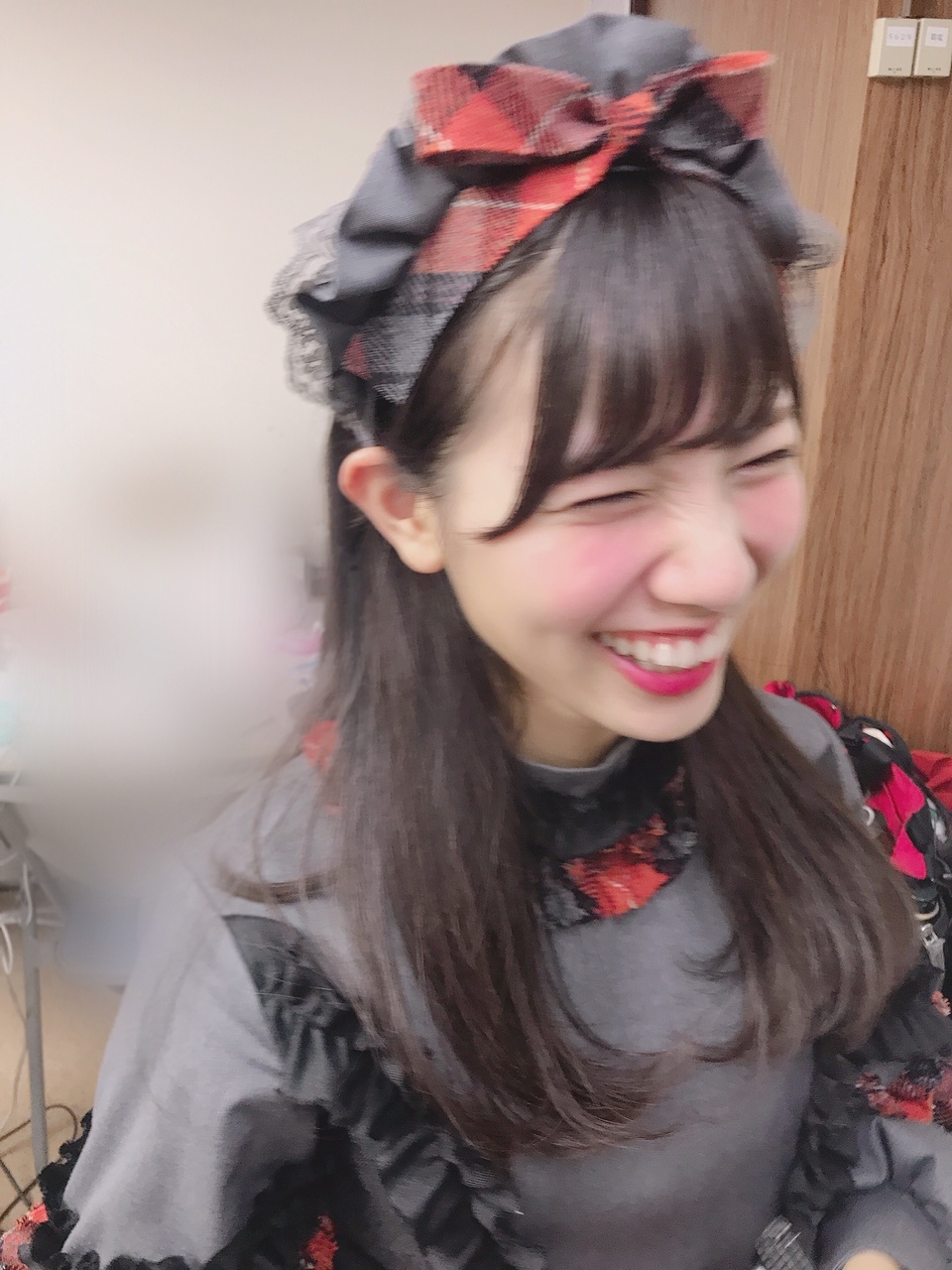 It's OK for such a cute girl to play pranks.
I want to give her some candy. 🍭
That was Hina Kawata-san.
When I appeared on HotStuff's 40-year anniversary the other day, I was able to collaborate with Kyari Pamyu Pamyu-san for "Harajuku Noi Hai (原宿いやほい)."
Kyari Pamyu Pamyu-san, you were really cute...
To tell you the truth, I danced to Kyari Pamyu Pamyu-san's tracks in the past at my highschool athletic festival. So I, dancing behind Kyari Pamyu Pamyu-san, just couldn't help but marvel at her.
In all honesty though, I was really happy!
I wore this headband, which is limited to only this collaboration.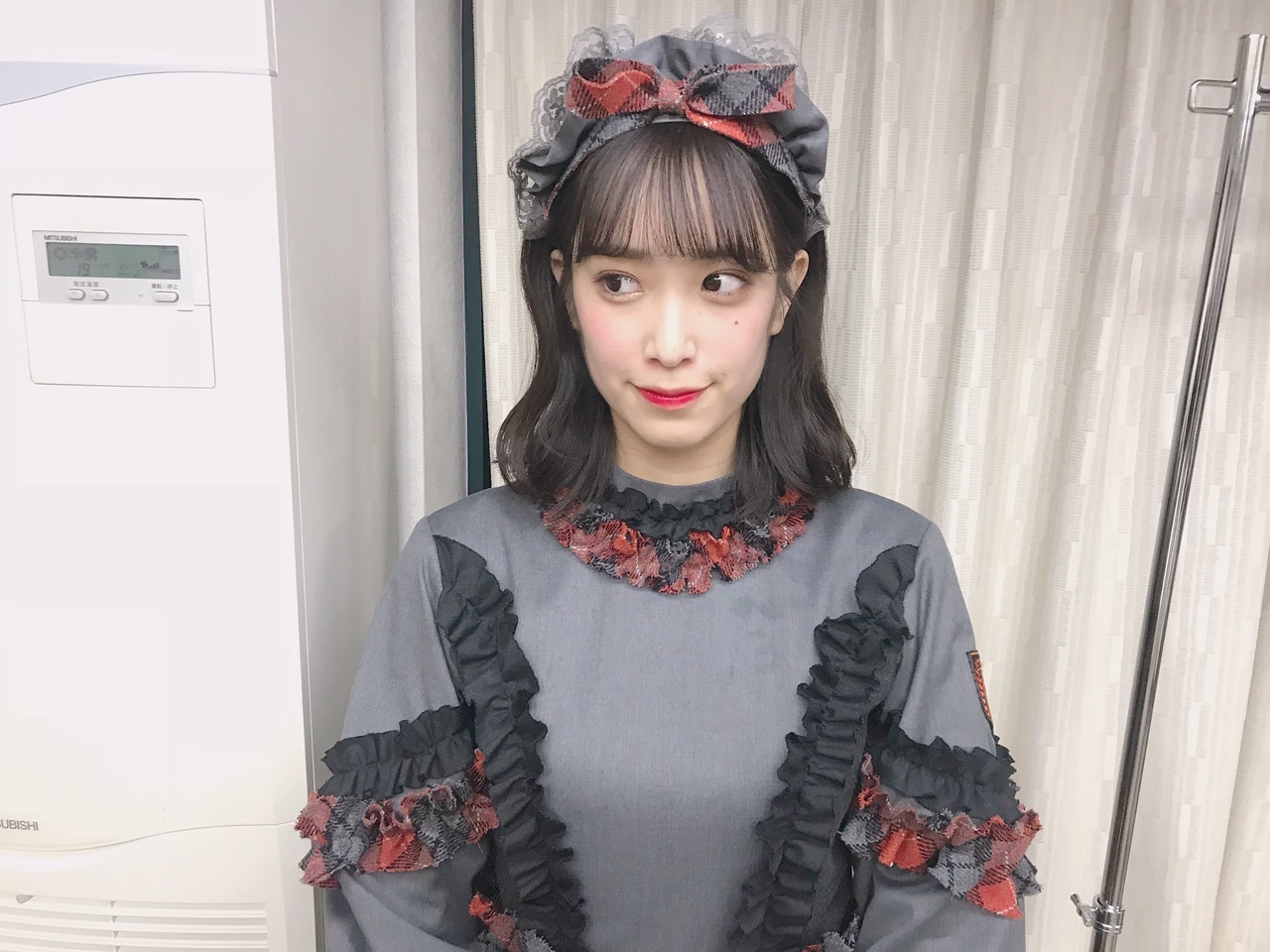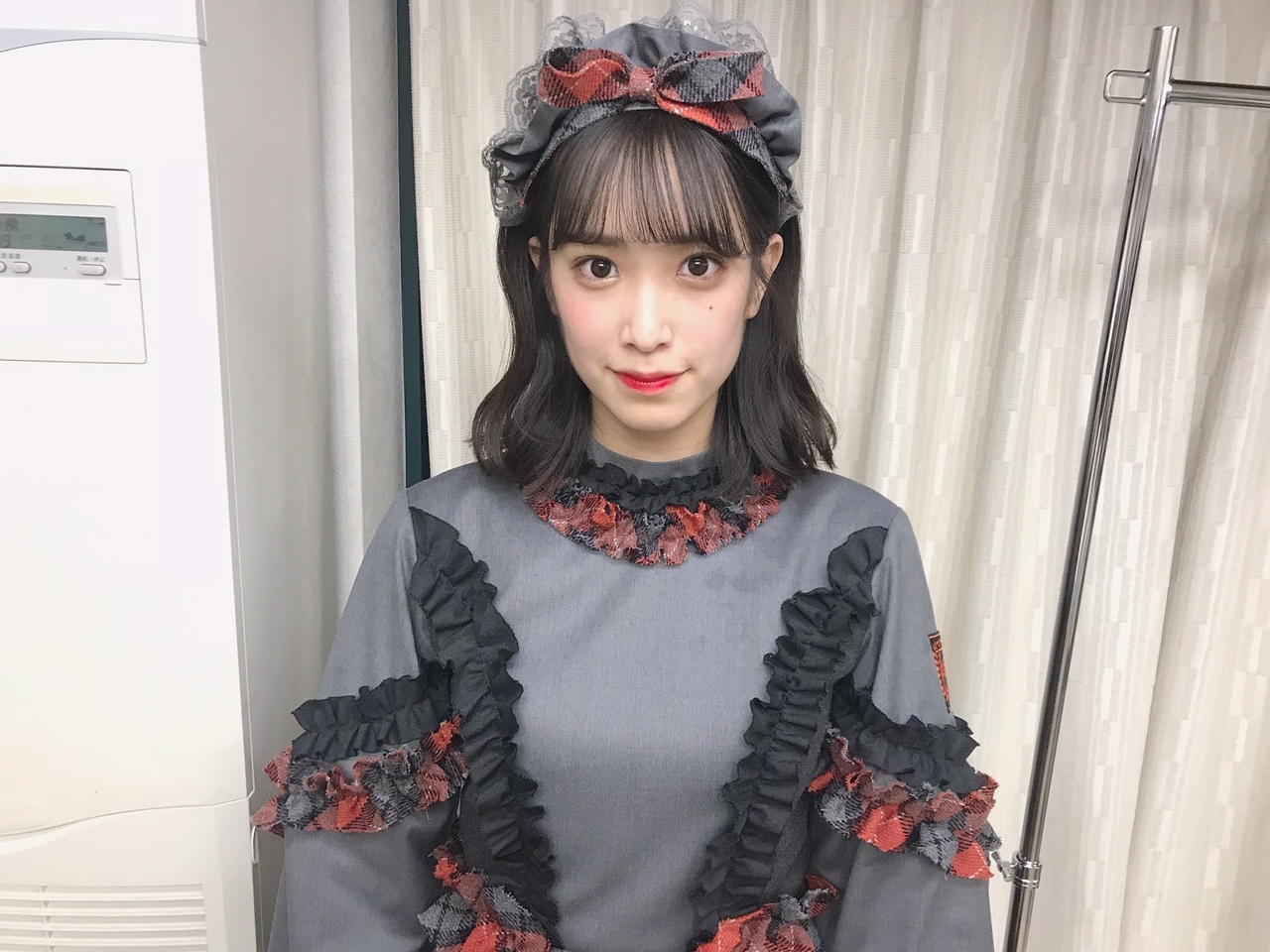 If there was a ranking on how much I love the uniforms I've worn, this would probably be number one or two. 💜
The frills which hide the head.... I like them...
I want to stare at it for about two days. 😍
My thanks to the ever cute costume making Costume-san..!
Then, this year's Halloween has come, and we announced a version of "Halloween no Kabocha ga wareta (Halloween Pumpkin Smashing)" with all the members. 🎃💜
It's my favorite track, so I'm happy to be able to perform it together with everyone.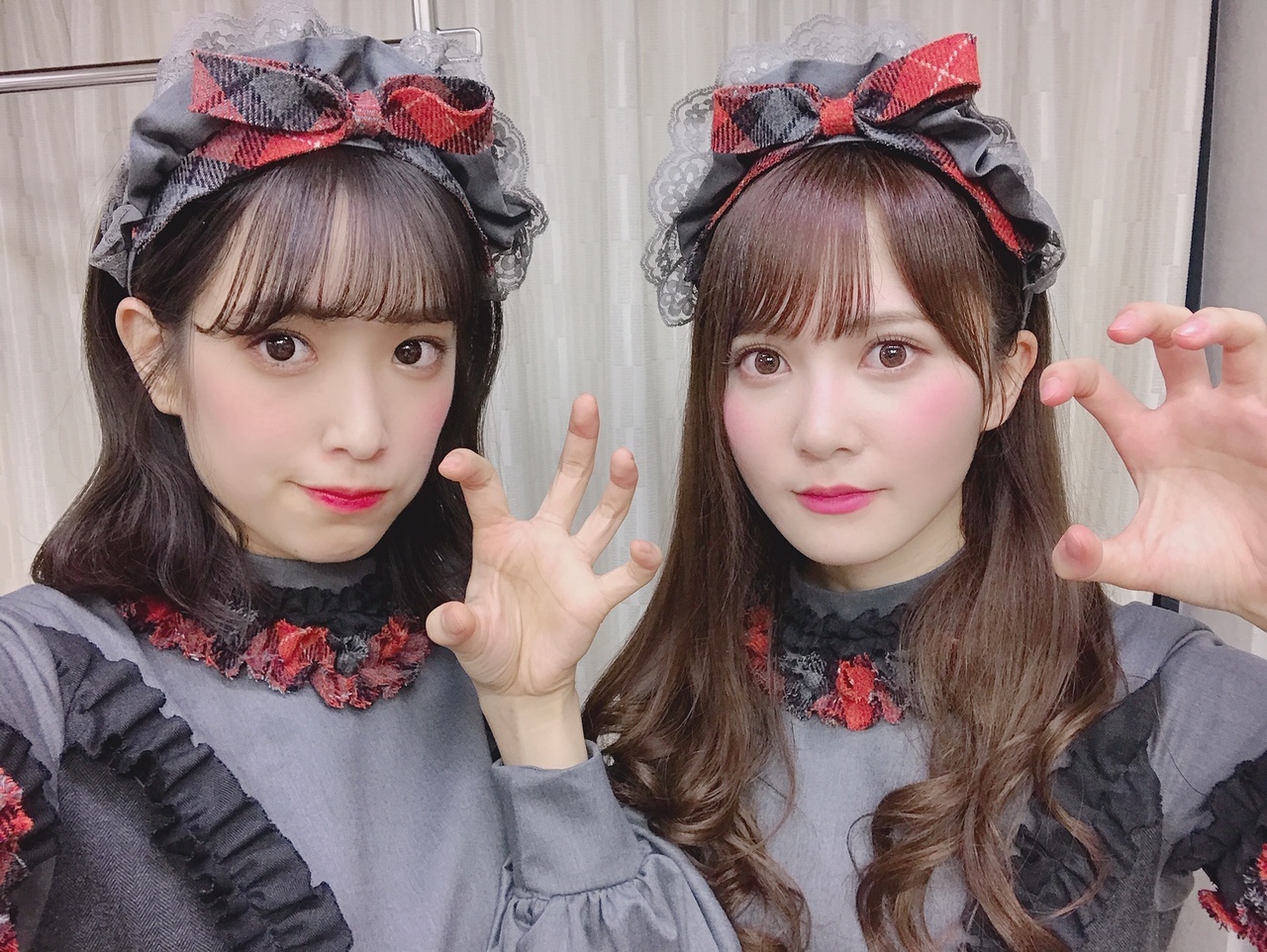 A combo like friends found each other.
Congratulations again on the 40th anniversary to HotStuff-san, who gave us this wonderful opportunity!
Let's continue working together in the future.
This costume photo is my favorite one, so I'll post it a lot.👻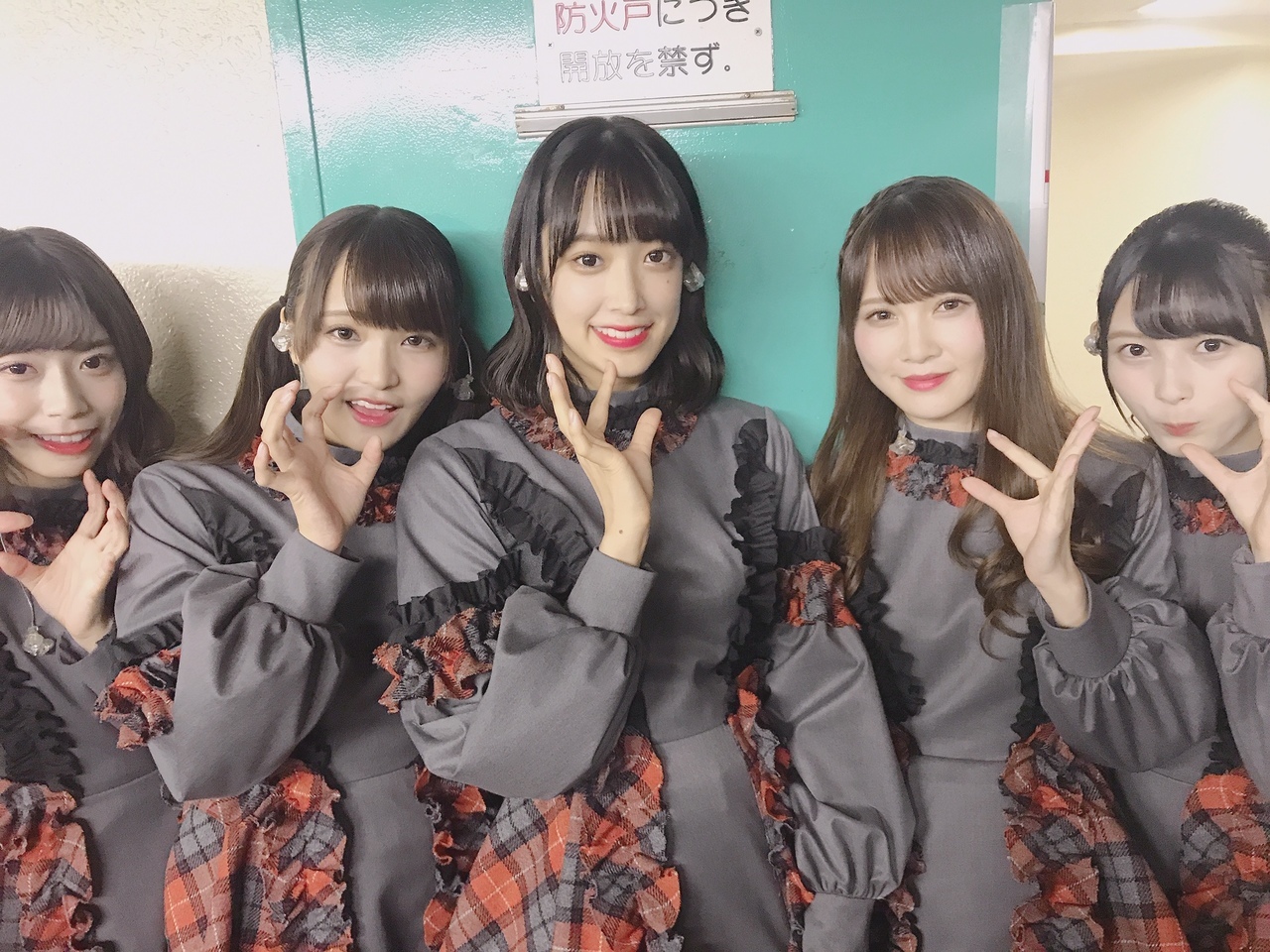 This is the live [concert] version!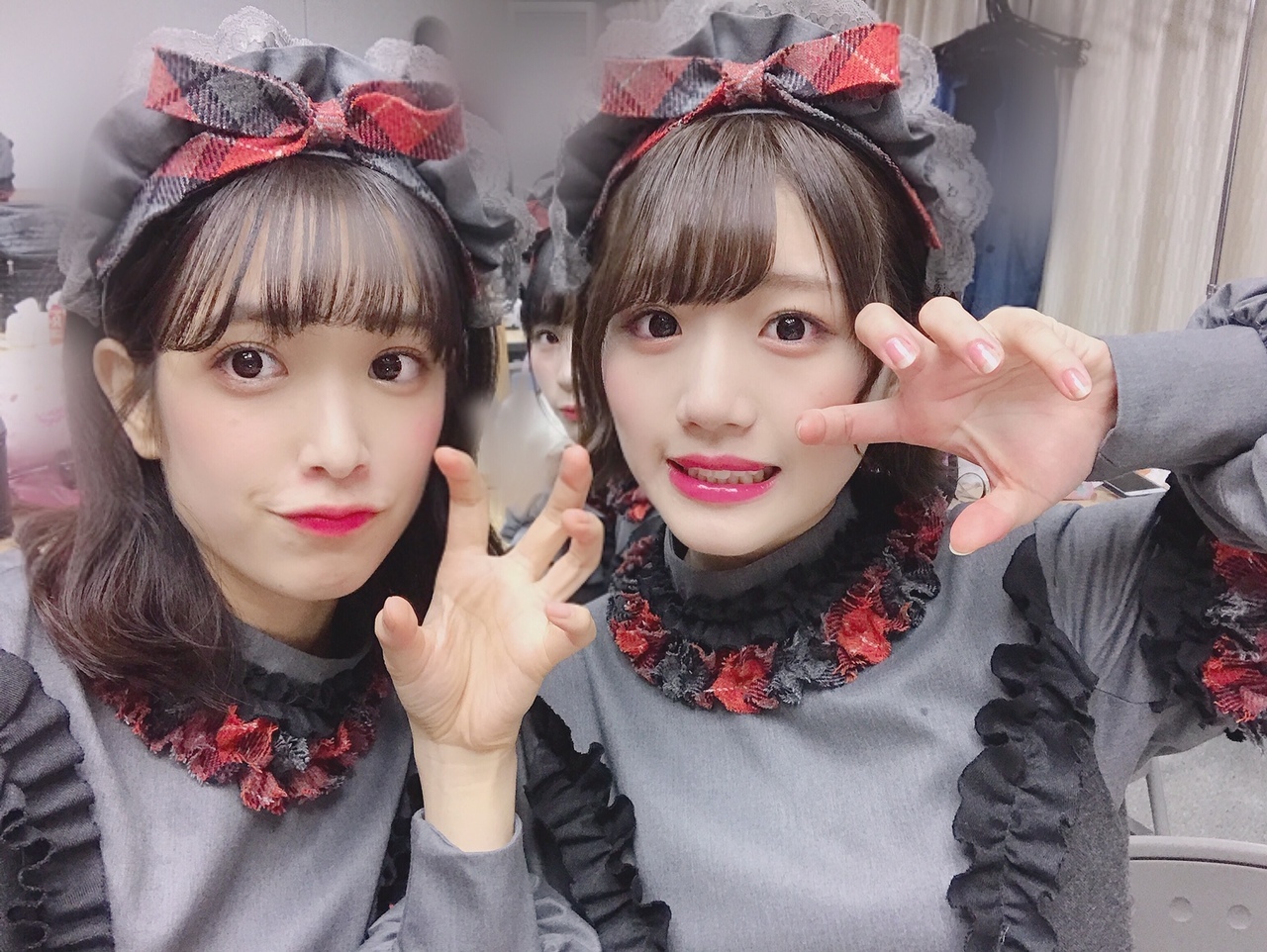 There's someone watching from behind! Ghost photography!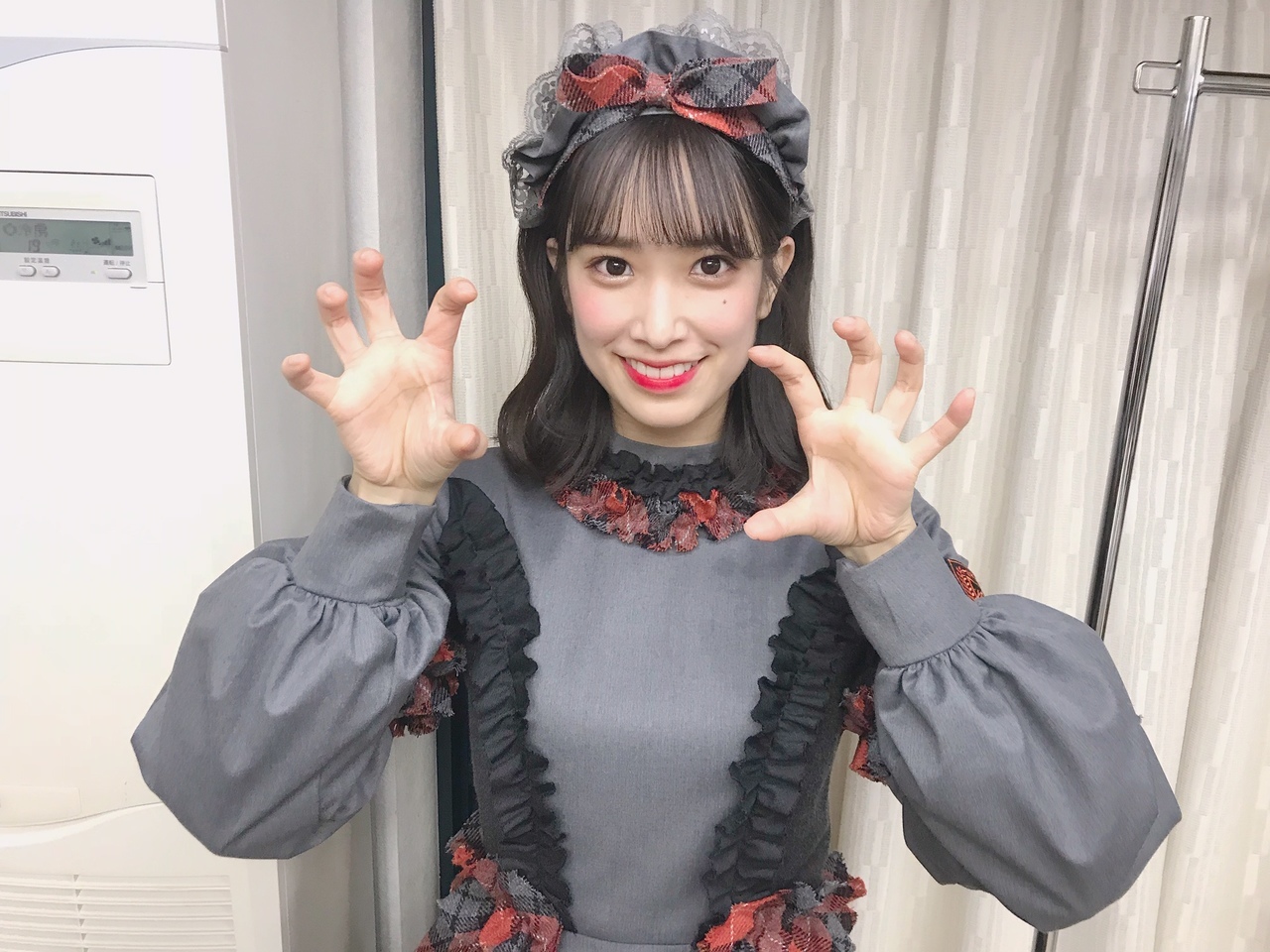 See you later ( ˙-˙ )/
Kumi Sasaki
[TL Note: The Japanese title is よろぶん (Yorobun), which is not a Japanese word. When spoken, however, it sounds like the Korean greeting for a group of people. Considering that Kumi said that she wants to study Korean, this seems to be a likely scenario.]
---
Japanese Original

こんばちは

お家のテレビの調子が悪くて、
画面だけ消えてしまうという状況が
最近頻繁に起こります。

因みに今もです。

テレビなのにラジオ状態だよ〜〜
でも暫くしたらつくし、
最近ラジオにハマぅてるので
あまり気にしてないのですけどね。

佐々木久美です。

ハッピーハロウィンですね🎃




こんな可愛い子には
いたずらされてもいいし、
お菓子も上げたいです🍭

河田陽菜さんでした。

先日、HotStuffさんの40周年イベントに
出させていただいた時
なんと、きゃりーぱみゅぱみゅさんと
「原宿いやほい」でコラボレーションさせていただきました😳

きゃりーぱみゅぱみゅさん、
ほんっとうにお可愛くて、、、
私実は高校の体育祭できゃりーぱみゅぱみゅさんの
曲で踊らせていただいた過去があるので、
きゃりーぱみゅぱみゅさんの後ろで踊ってる自分が
不思議で仕方がなかったです。

本気で嬉しかったです!

そのコラボレーションの時だけ
限定でつけたのが
このカチューシャです。




この衣装私の中の衣装ランキングでも
1・2を争うくらい大好きです💜

首が詰まったフリル、、、すきです、、、

2日くらいは見つめたいです😍

いつも可愛い衣装を作ってくださる
衣装さんに感謝です、、!

そして今回ハロウィンが近かったということもあり、
「ハロウィンのかぼちゃが割れた」を
全員で披露しました🎃💜

大好きな曲だから
みんなで歌えて楽しかったです!

友達が見かけたらしいコンビ

そして、今回こんなに素敵な
機会を作ってくださったHotStuffさん!
改めて40周年おめでとうございます!

これからもよろしくお願い致します。

衣装の写真、
お気に入りだからたくさん載せる👻

これはライブの時ばーしゃん!

誰かが後ろから見てる!心霊写真!

ではまたね( ˙-˙ )/

佐々木久美
---