Mon Mon Cha-- Mon
   Date: 04.10.2018 04:53
Summary: Cheerleading in Akita, basketball TV show
   Tags: 
    Url: https://www.keyakizaka46.com/s/k46o/diary/detail/17606?ima=0000&cd=member
Good afterning,
This season, these temperatures, I certainly love them, and it's only the clothes that are a source of annoyance.
A certain someone spends their time in short sleeved clothes,
a certain someone wears light coats.
What should I wear?
This is Kumi Sasaki.
Takamoto and I were able to be on the front cover of the current "Top Yell NEO" together!
On the front cover...😭
I'm so happy.
Everyone, I really appreciate your help.
On the 29th, "Just before raising the curtain! Keyakizaka46's pro basketball study project" has been broadcast on NHK-BS1!
Did you watch it⛹️‍♀️?
I, Kumi Sasaki, got to participate in cheerleading activities and being the CNA Arena Akita gourmet!
Let's start with the Arena gourmet!
I went to Akita with Kosakana.
To be honest, Akita was a place I personally reeeaally aaaabsoluuutely wanted to visit, so I'm super glad that I was able to go this time!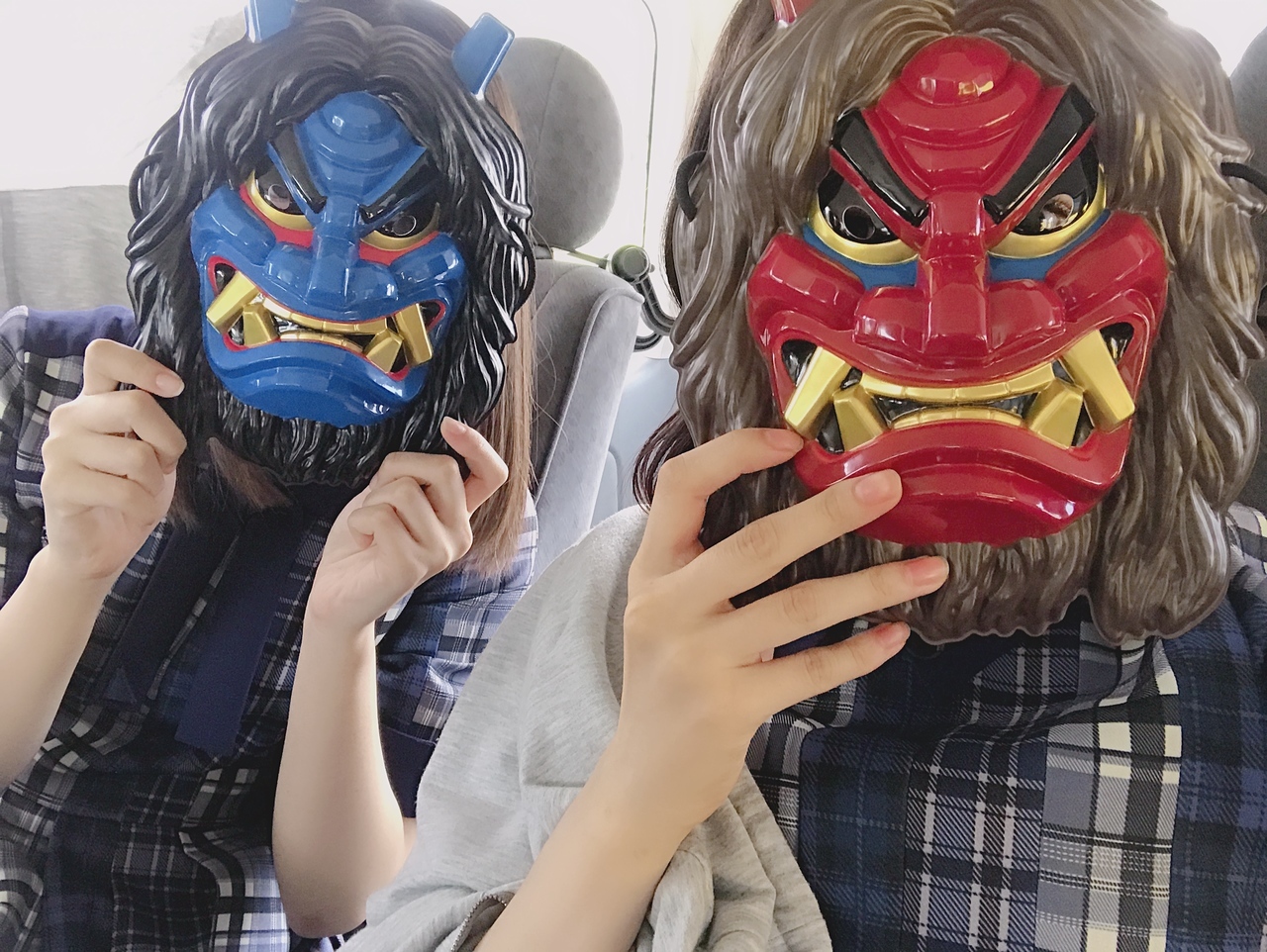 Because we also managed to become Namahage [TL: folklore demons of the Oga Peninsula], 👹
we could eat a lot of tasty food, we were able to meet everyone from the Akita Northern Happinets, and we had a truly fun time!
I want to come again on my own during winter,
I want to go see the home game of the Akita Northern Happinets,
I want to go to Nyuudouzaki and the Oga Aquarium GAO, ...
I want to see lake Tazawa, I want to snowboard, ...
There are so many things I want to do!
I really fell in love with Akita~~ ❣️
I'm able to say with a lot of confidence that the Arena Gourmet is truly delicious.
Everyone, please be sure to eat there. 🐔
And another one!
We experienced cheerleading.
We were able to make very precious memories when we danced together with everyone from the Alvark Tokyo Cheerleaders in the studio.💃
I said this on the show; I thought that cheerleading is holding the pompons and dancing with the "Hey!" feeling. Yet I was shocked at how hard it is...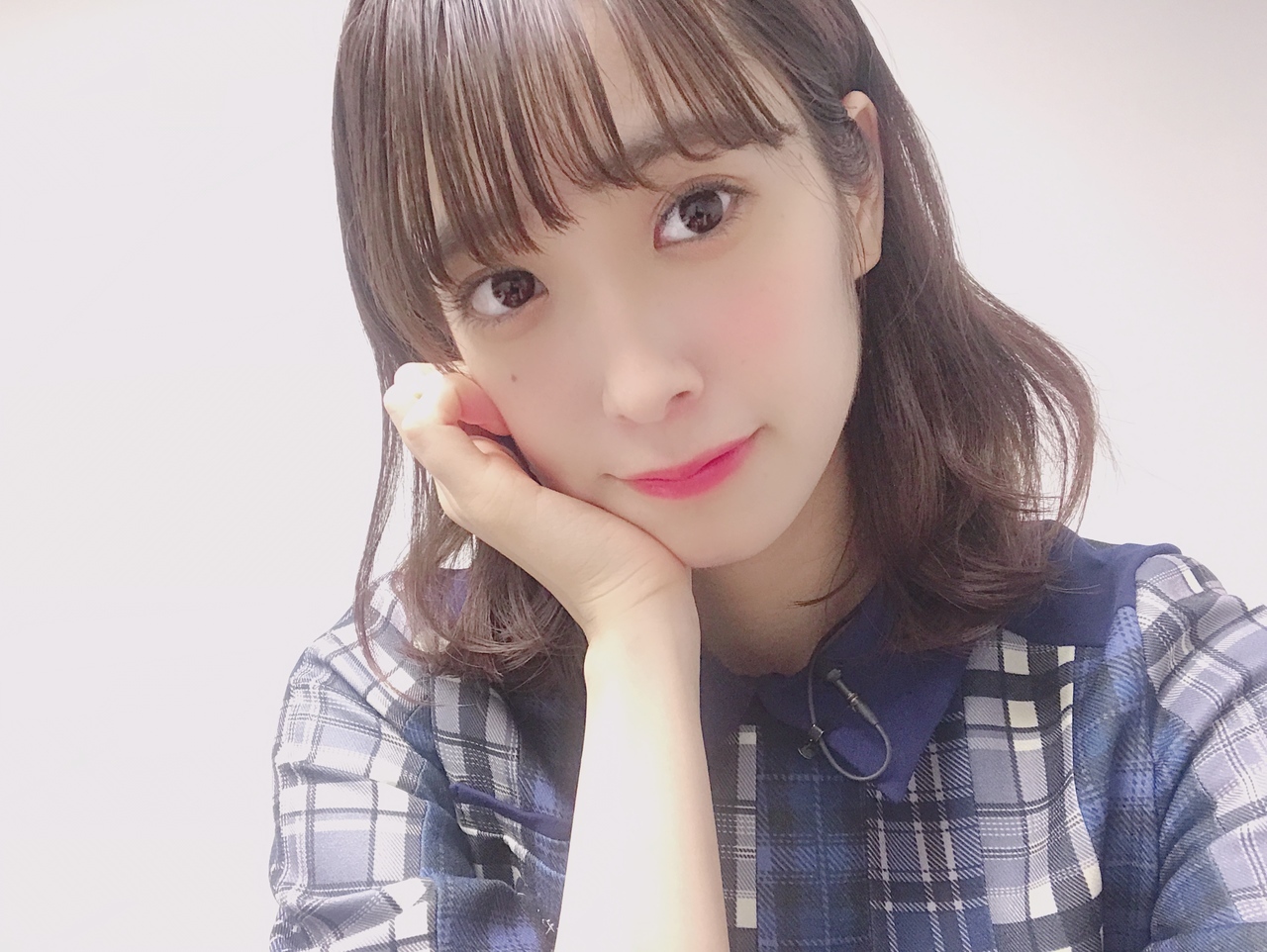 Before practice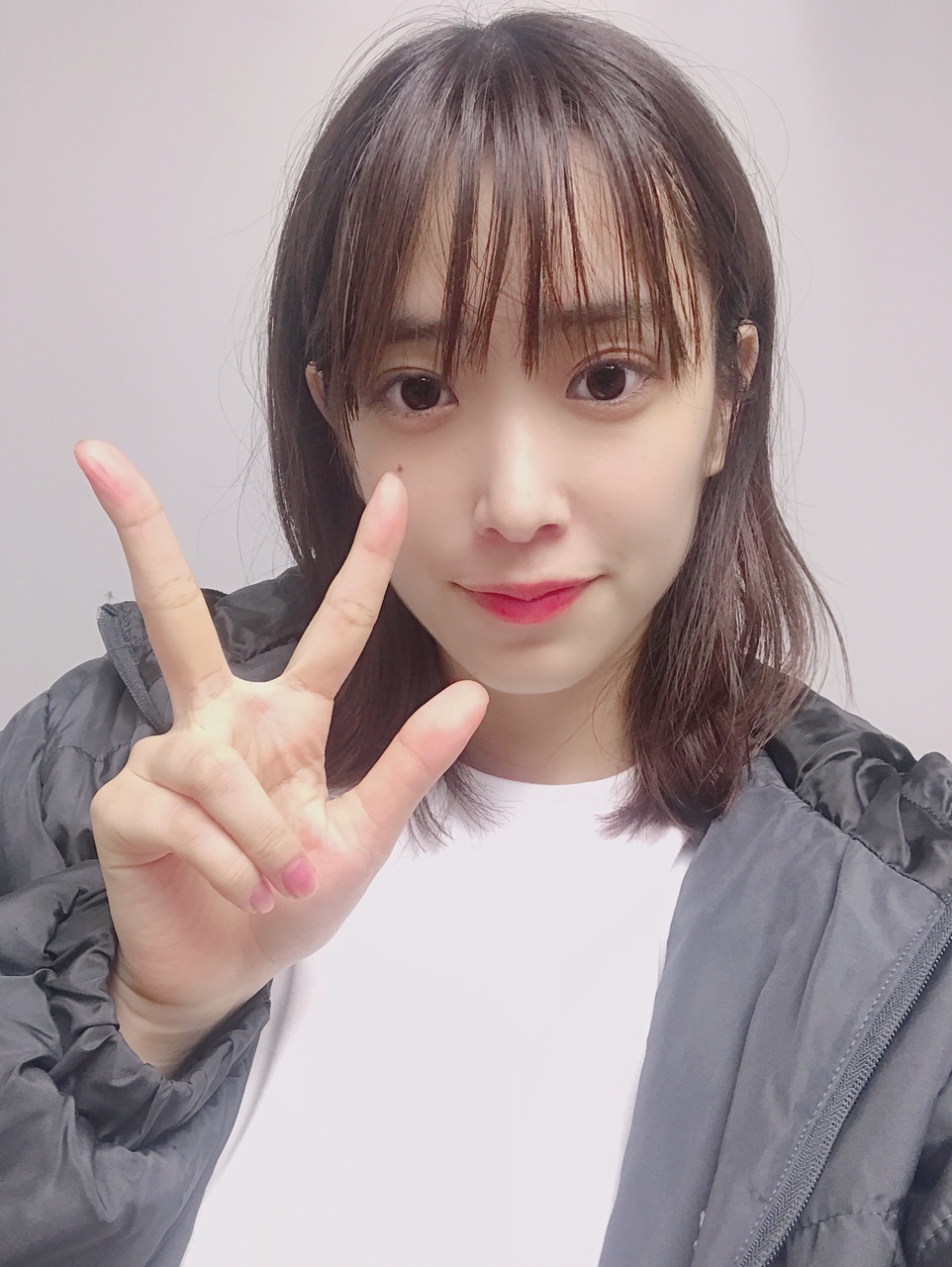 After practice
I sweated a lot, and
my muscles got terribly sore.
I wasn't able to walk straight the following day...
It truly required an enormous amount of strength, but I was able to give it my best until the end because everyone in the team was so kind. They even called out "Kumi!" when I was dancing 😢.
I was praised by the members after finishing the dance thanks to me independently practicing together with Meimei and Kono-chan between work.
I was so happy.🤤
It's a truly wonderful team, and there are so many places I want to learn about!
I was able to have a precious experience that made Keyakizaka46 an even more happy team.
Everyone from the Alvark Tokyo Cheerleaders, JUBI-sensei, thank you very much!
I absolutely want to go see them dance in the arena~
Then, I wore this at the fashion show.
It's the Levanga Hokkaido uniform.
Thank you very much to those who voted. 🐄❣️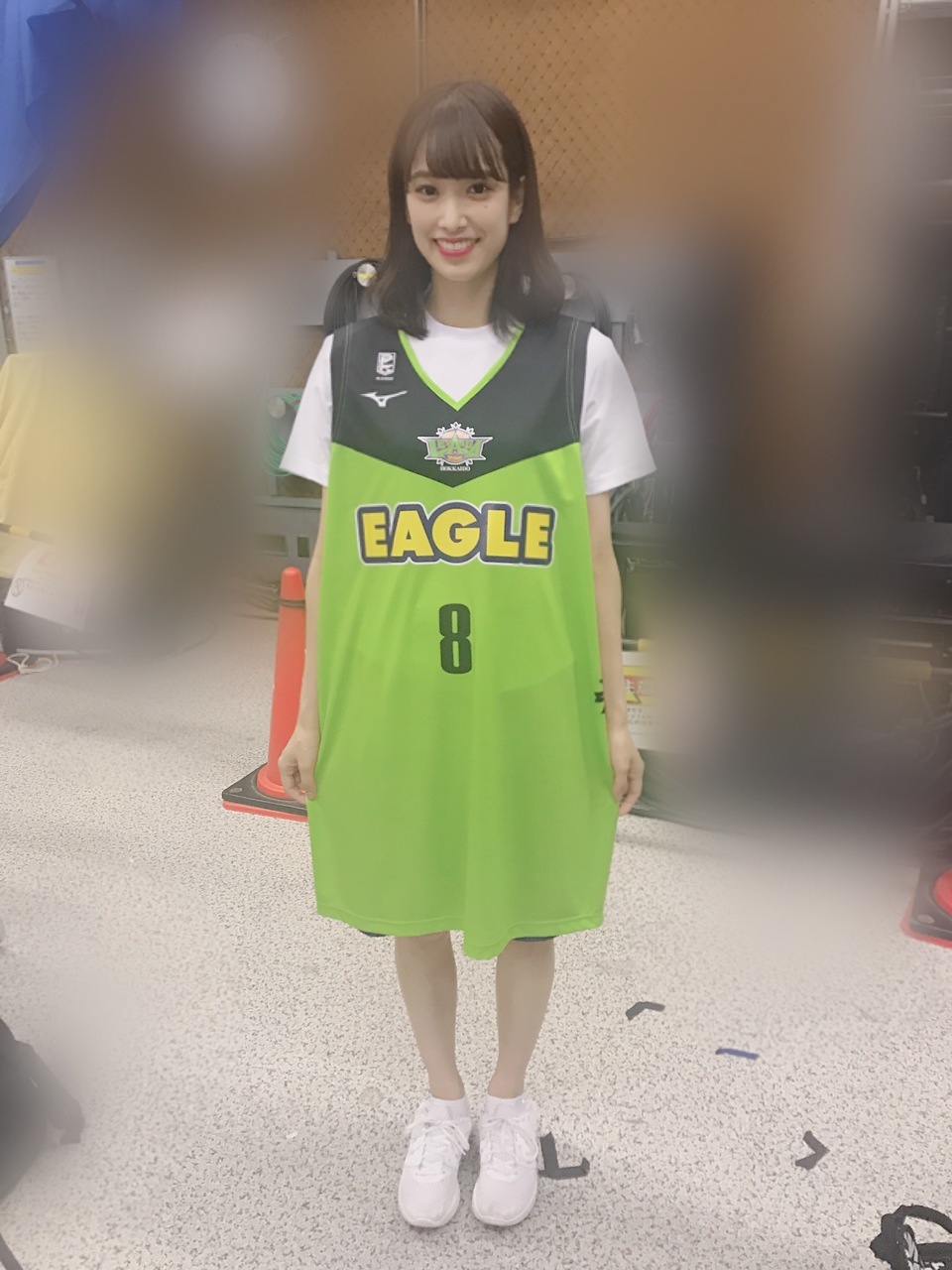 The size was, well, crazy XXXL!
There really are many tall basketball players, aren't there~~
I came to love basketball through this program!
The B-league is certainly worth paying attention to!
See you later ( ˙-˙ )/
Kumi Sasaki
Bye Kiku-maru~~
[TL Note: I believe the "mon" in the titile is the sound of the basketball hitting the ground, and "cha" is it going through the hoop.]
---
Japanese Original

こんばちは

この季節、この気温大好きなんですけど、
服装だけが悩みの種です。
ある人は半袖で過ごし、
ある人は薄手のコートを着ています。

私は何を着ればいいのですか?

佐々木久美です。

現在発売中の「Top Yell NEO」さんの
表紙を高本と二人でやらせていただいてます!
表紙なんて、、、😭
とても嬉しいです。

皆さん、よろしくお願いします、

29日にNHK-BS1さんで、
「開幕直前Bリーグ!けやき坂46のプロバスケ大研究」が放送されました!
見ていただけましたか⛹️‍♀️?

私、佐々木久美は、
チアリーダーの体験と、
秋田のアリーナグルメを作りに
参加させていただきました!

まず、アリーナグルメ作り!
こさかなと秋田に行かせていただきました。

実は私、個人的に秋田はずーーーーっと
ずーーーーーーーーーっと行きたかった場所なので、
今回行くことができてとても嬉しかったです!

なまはげにもなれたし、👹
たくさん美味しいものを食べれて、
秋田ノーザンハピネッツの皆さんにもお会いできて、
本当に楽しい時間を過ごせました!

また冬に個人的に行って、
秋田ノーザンハピネッツのホームで試合を見たり、
入道崎とか、男鹿水族館とか、
田沢湖にも行きたいし、スノボしたりとか、
したいことがたくさんあります!

秋田が大好きになりました〜〜❣️

アリーナグルメ、本当に自信を持って
美味しかったと言えます!
是非みなさん食べてください🐔

そして、もう一つ!
チアリーディングの体験ということで、
アルバルク東京チアリーダーの皆さんと
一緒にスタジオで踊るという
とっても貴重な体験をさせていただきました💃

番組でも言ったのですが、
チアといえばポンポンを持って
ヘイ!って感じで踊ると思っていたので、
ハードさにびっくりしました、、、

練習が始まる前

練習が終わった後

たくさん汗もかきましたし、
何よりも筋肉痛がすごくて、
次の日は歩くのもままならなかったです、、、

ほんっとうに結構体力的に
大変だったのですが、
チームの皆さんが優しくて、
踊っている時も「久美!」って
声をかけてくださったりするので、
最後まで頑張ることができました😢。

めいめいとこのちゃんと
お仕事の合間に自主練したりしていたので、
踊り終わった後にメンバーが褒めてくれたのが
とても嬉しかったです🤤

ほんっとうに素敵なチームで、
見習いたいところがたくさんありました!

けやき坂46が
もっとハッピーなチームになれる
貴重な経験が出来ました🌻

アルバルク東京チアリーダーの皆さん、
JUBI先生、本当にありがとうございました!

是非みなさんがアリーナで踊っている姿を
見に行きたいな〜❣️

そしてファッションショーで着た、
レバンガ北海道のユニフォームです。

投票してくださった方々、
ありがとうございました🐄❣️

サイズがまさかのXXXXLでした!

バスケットボール選手は本当に大きい方が
多いですね〜〜

この番組を通してバスケが大好きになりました!
Bリーグ、絶対に注目ですね!

ではまたね( ˙-˙ )/

佐々木久美

ばいきくまる〜〜
---