Young Inside
   Date: 09.12.2018 11:37
Summary: Mnet Asian Music Awards (MAMA), new generation
   Tags:
    Url: https://www.keyakizaka46.com/s/k46o/diary/detail/18485
Good afterning,
It seems to be could in Korea.
But lately, when it was cold, I didn't feel it, so I think I'm unexpectedly OK with it.
But, looking at the temperatures it seems to be below freezing. And another me is saying that one should expect it to be could.
My third personality is saying that I won't know until I go there.
What kind of conversation is that?
This is Kumi Sasaki.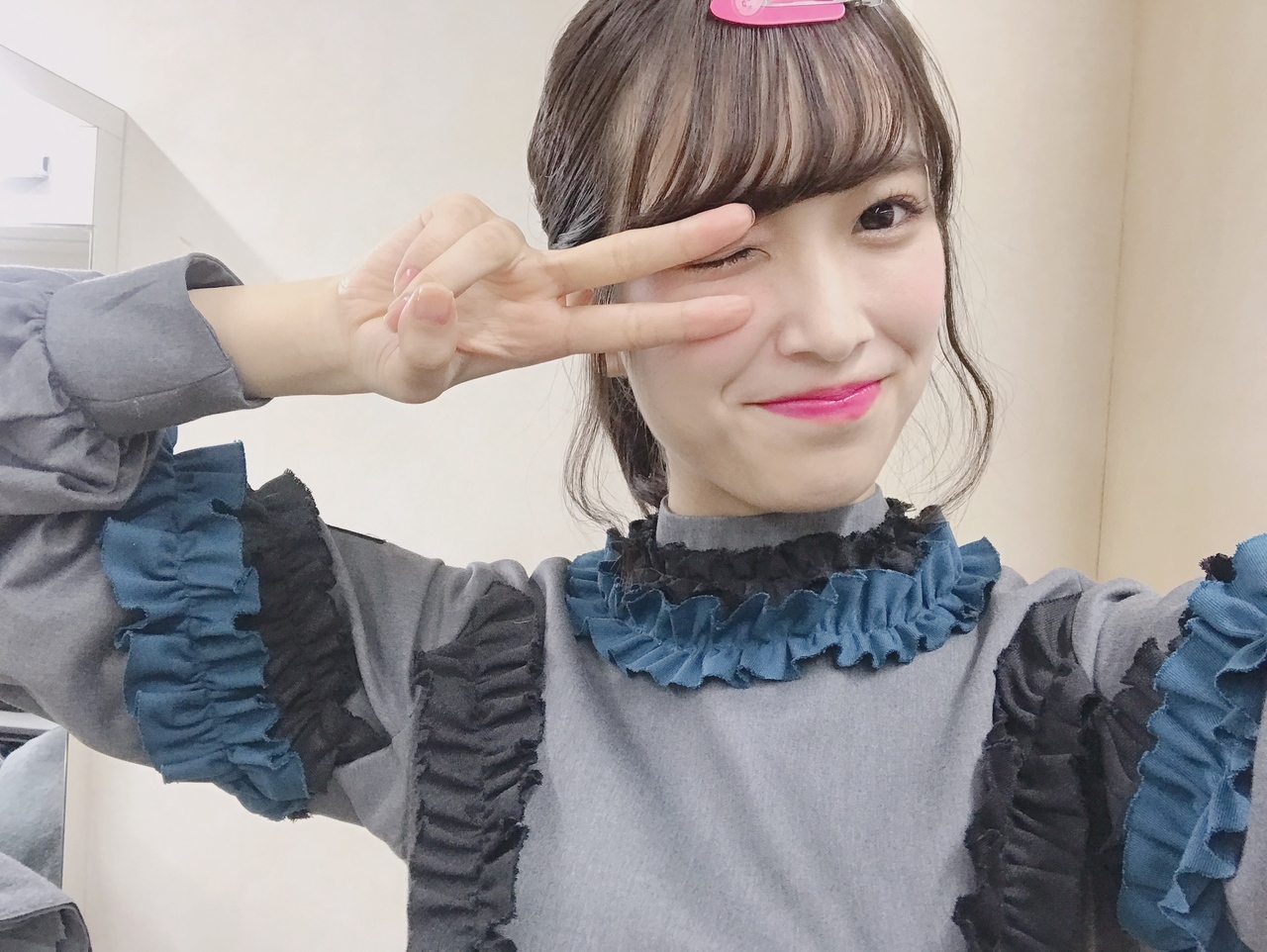 I'm bad at blinking, so I'll it behind a hand gesture. 🌟
Finally, tomorrow are the "Mnet Asian Music Awards (MAMA)" in Korea, where we'll perform!
I was watching the live broadcast every year, so at the time I heard that we would perform on stage, I was truly happy and couldn't believe it.
I have a hunch that this brought as a liiiiiiitle bit closer to our dream, a world tour. 😳❣️
I personally really like the performances of the artists who appear in Korea, so ...
I hope we will draw in many!!
My dream to stand on the same stage with all these admired people has come true... 😳
I hope that I will be able to make use of the Korean which I'm studying. 😚
uli hal su iss-eo. ["We can do it!" in Korean]
It will also be broacast live in Japan, so I'd be happy if you could find the time to see it.
And then!
It's only two more days until "Hiragana Christmas 2018." 🎄
Thankfully, it seems like all the tickets have sold out. 😶😶
Honestly, if you told me about this a while back, I would not have believed you..
Let's all get on our feet for all of us during the three days at Budokan! ... 😶
I can't help but be excited when just thinking about it.
Oh, I'm so excited!
The merch for "Hiragana Christmas 2018" went on sale as well, so please get it. 🤶💝
They are super cute (!) and I also want them as soon as possible~~
I especially came to like the [Marushe] bag. 👜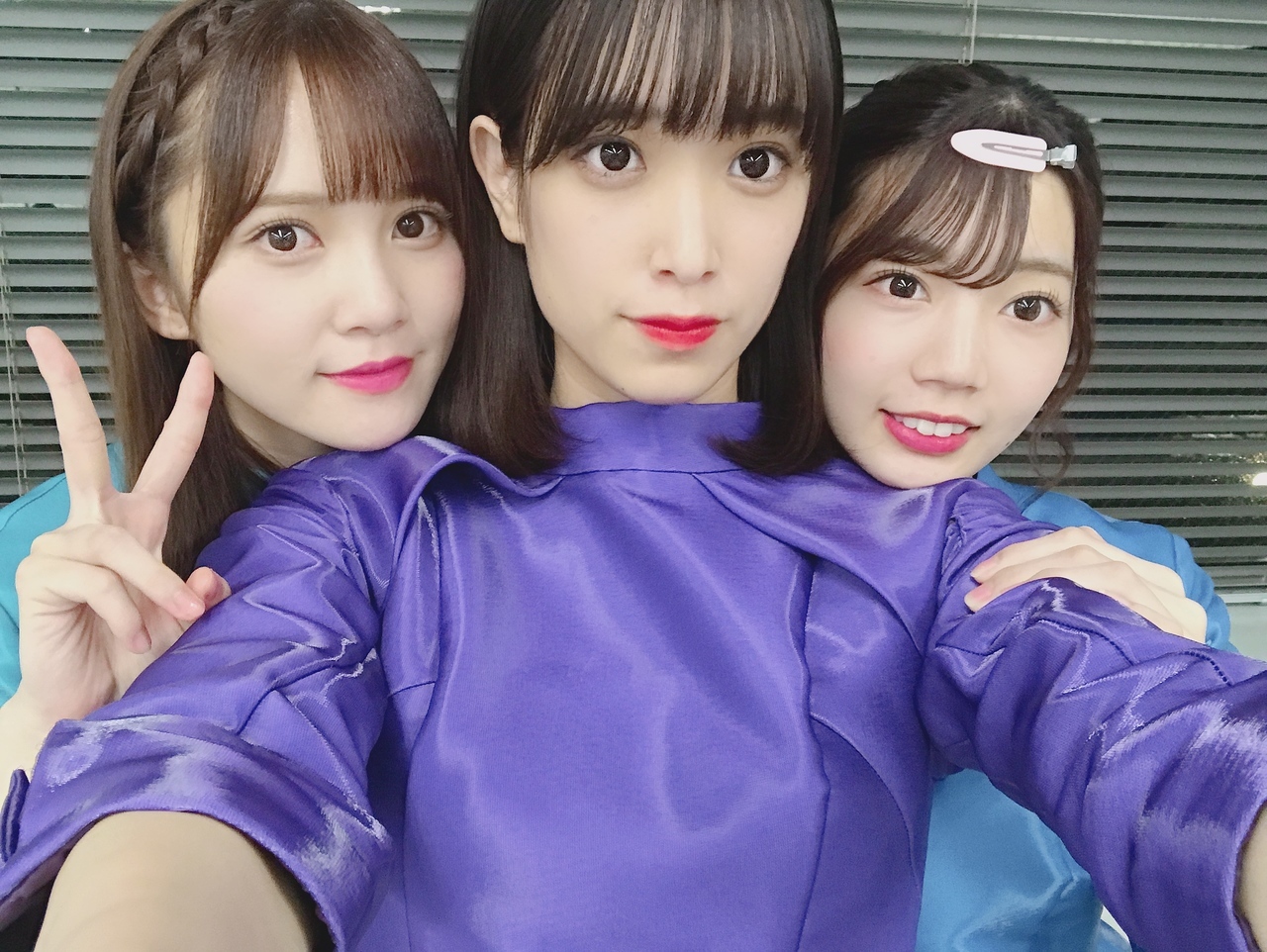 As a sidenote, that's the thing that I frickin' like the most within Hiragana's song "Joyful Love."
What else, what else?
There will be one third gen member in Hiragana Keyakizaka, one third gen member!
I think a lot about the fact that there is a certain disconnection between us, but I pretty much don't even have the spare time to have these sad thoughts.
We all want to give her our love. 👶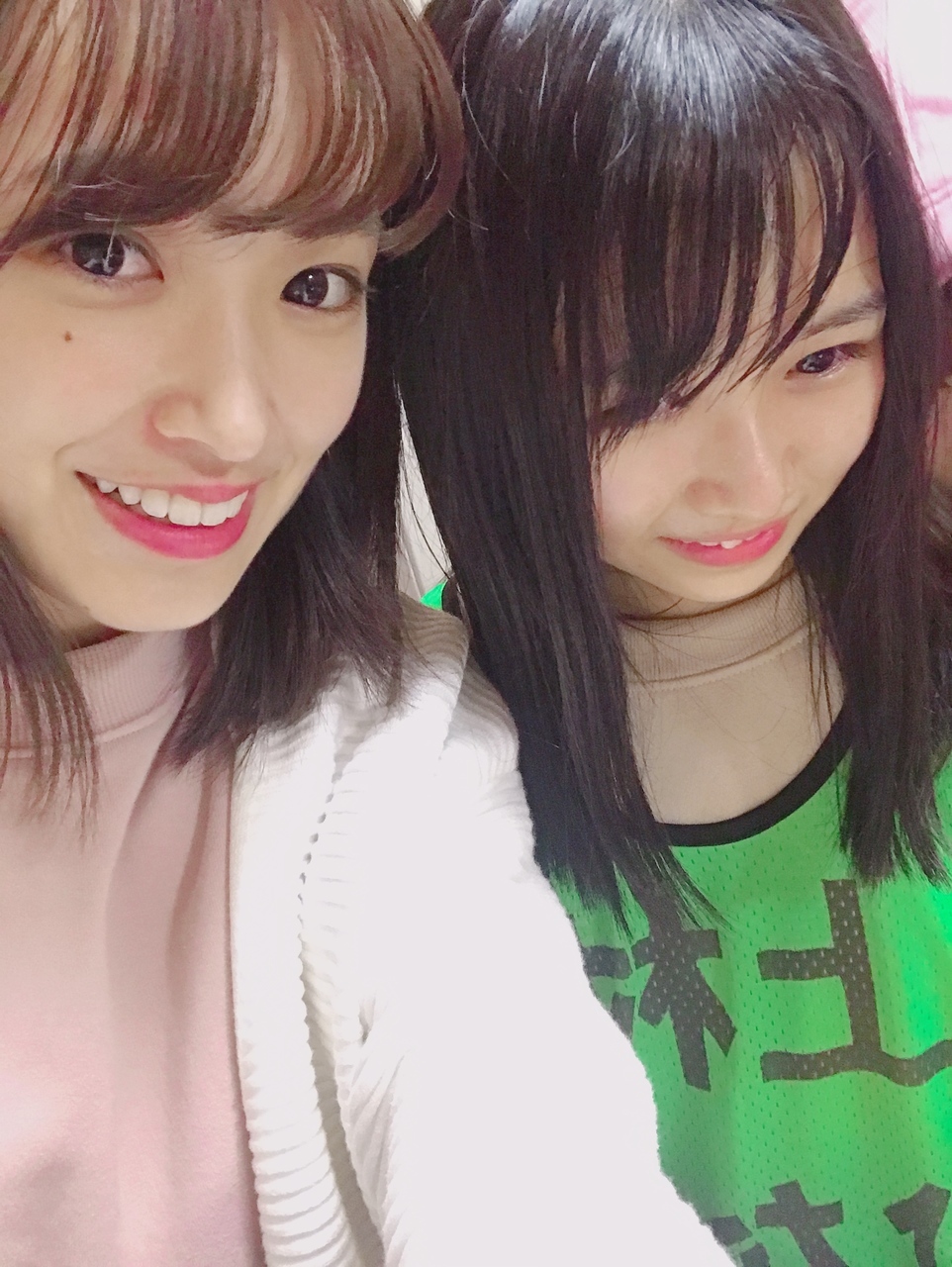 We were also working hard at the preparations for the introduction event.
It's Uemura Hinano-chan.
I'm afraid I will not be able to go to the introduction event, but I was able to peek a little at the rehearsals!
I was deeply touched by the appearance of how Kanji's second-gen and Hinano performed together with all their might.
I will be cheering for you!
Do your best, the ten of you ❣️
Let' all enjoy the rest of 2018 so that we don't catch a cold in the last month!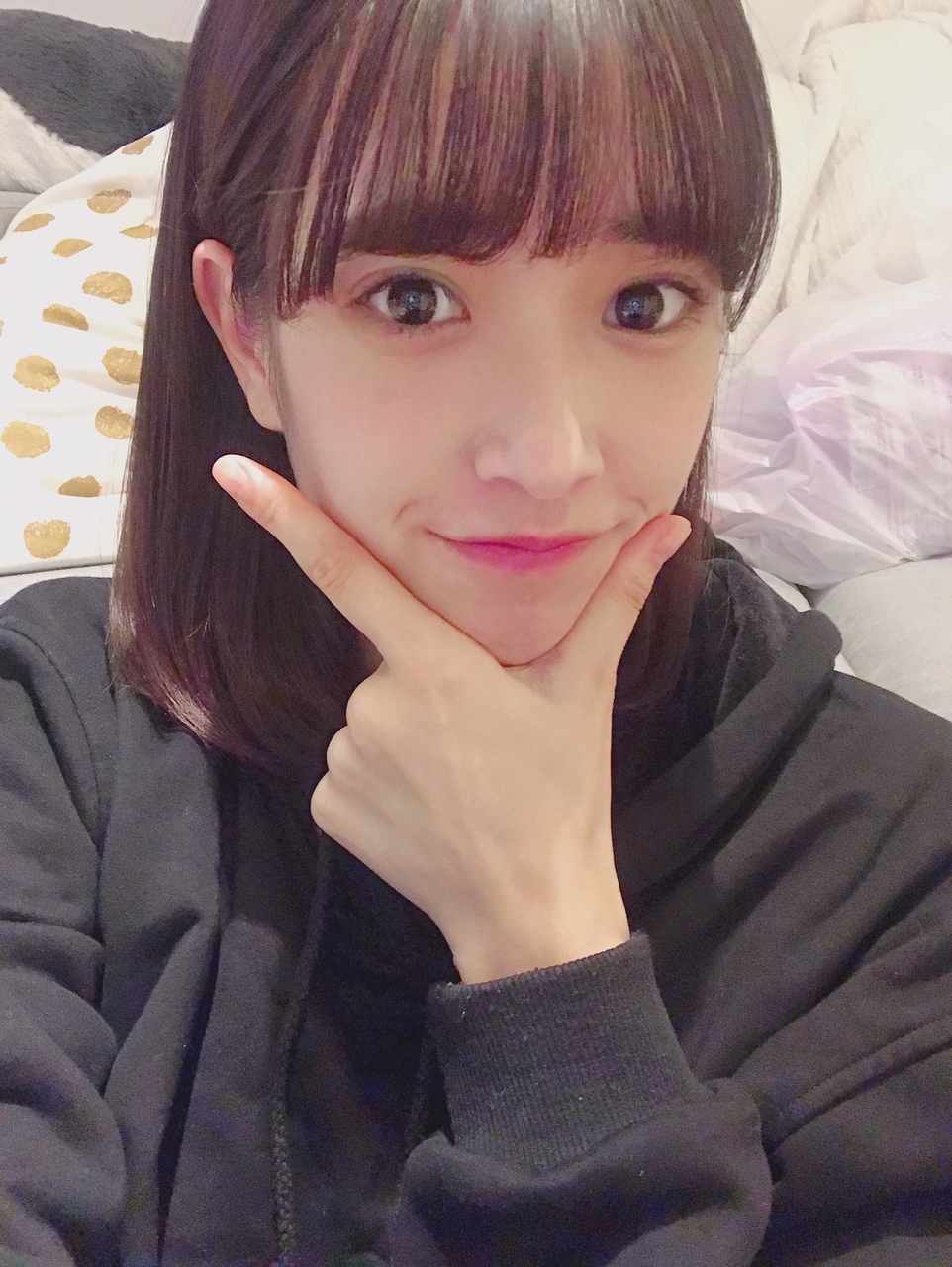 See you later ( ˙-˙ )/
Kumi Sasaki
---
Japanese Original

こんばちは

韓国は寒いみたいなのです。
でも私、
最近寒いと感じることがないので、
意外といけるんじゃないかなと思っています。

でも気温を聞くと氷点下らしく、
それはさすがに寒いって思うでしょって
もう一人の私が言っています。

行ってみないとわからないよって
三人目の私は言っています。

なんの話ですか?

佐々木久美です。

ウィンク苦手だから手動ウィンク🌟

ついに明日は韓国で!
「Mnet Asian Music Awards」
MAMAに出演させていただきます!

毎年生中継を見ていたので、
自分たちが出演すると聞いた時は
本当に嬉しかったし、驚きでした。

私たちの夢である
ワールドツアーに
すこーーーし近づけた気がします😳❣️

個人的に韓国で
活躍されてるアーティストさんのパフォーマンスが、
とても好きなので、、、
たくさん吸収してきたいと思います!!
大好きな方々と同じステージに立てるなんて
こんな夢が叶うんですね、、、😳

勉強している韓国語が
活かせるといいなあ😚
うりはるすいっそ!

日本でも生中継されるので、
お時間ある方は見てくださると嬉しいです。

そしてそして!
なんと言っても「ひらがなくりすます2018」が
二日後に迫っています🎄

ありがたいことにチケットが
完売したようです😶😶
本当に昔だったら考えられないです、、
3日間みなさんが私たちのために武道館に
足を運んでくださるなんて、、、😶

考えただけで楽しみで仕方がないです。
おらわくわくすっぞ。です。

「ひらがなくりすます2018」の
グッズも発表されたので、
ゲットしてくださいね🤶💝

とっても可愛くて!私も早く欲しいです〜〜

マルシェバッグが気になります👜

ここで余談をすると、
「JOYFUL LOVE」ひらがなの曲の中で
上位に食い込むくらい好きです。

そしてそしてそして、
先日発表されましたけやき坂46、3期生!
3期生は一人です!

同期がいないのは大変なことも多いと思いますが、
悲しい思いなんてする暇もないくらい
私たちが可愛がってあげる予定です👶

お見立て会の準備もたくさん頑張ってました。
上村ひなのちゃんです。

お見立て会は残念ながら見に行けないのですが、
リハーサルを少し覗かせていただきました!
漢字さんの2期生も、ひなのも、
全力でパフォーマンスする姿に
心打たれました、、、。

エールを送っています!
10人で頑張れ❣️

師走、皆さん風邪ひかないように
2018年最後まで楽しみましょう!

ではまたね( ˙-˙ )/

佐々木久美
---