Mandolin
   Date: 19.09.2018 02:15
Summary: New Era Book 2018, Handshake
   Tags: 
    Url: https://www.keyakizaka46.com/s/k46o/diary/detail/17424
Good afterning,
Even though I'm writing this blog, I don't know just how many times this mail-program crashed, and how many times I had to rewrite the entry.
Today in this minute, I am filled with more passion than usual.
This is Kumi Sasaki.
I'm telling you about this a little late,,, but I'm being featured in "The New Era Book 2018 Fall / Winter Edition," which went on sale on September 14th!
I'm honestly super happy that I can wear the New Era hat quite often. 🧢💕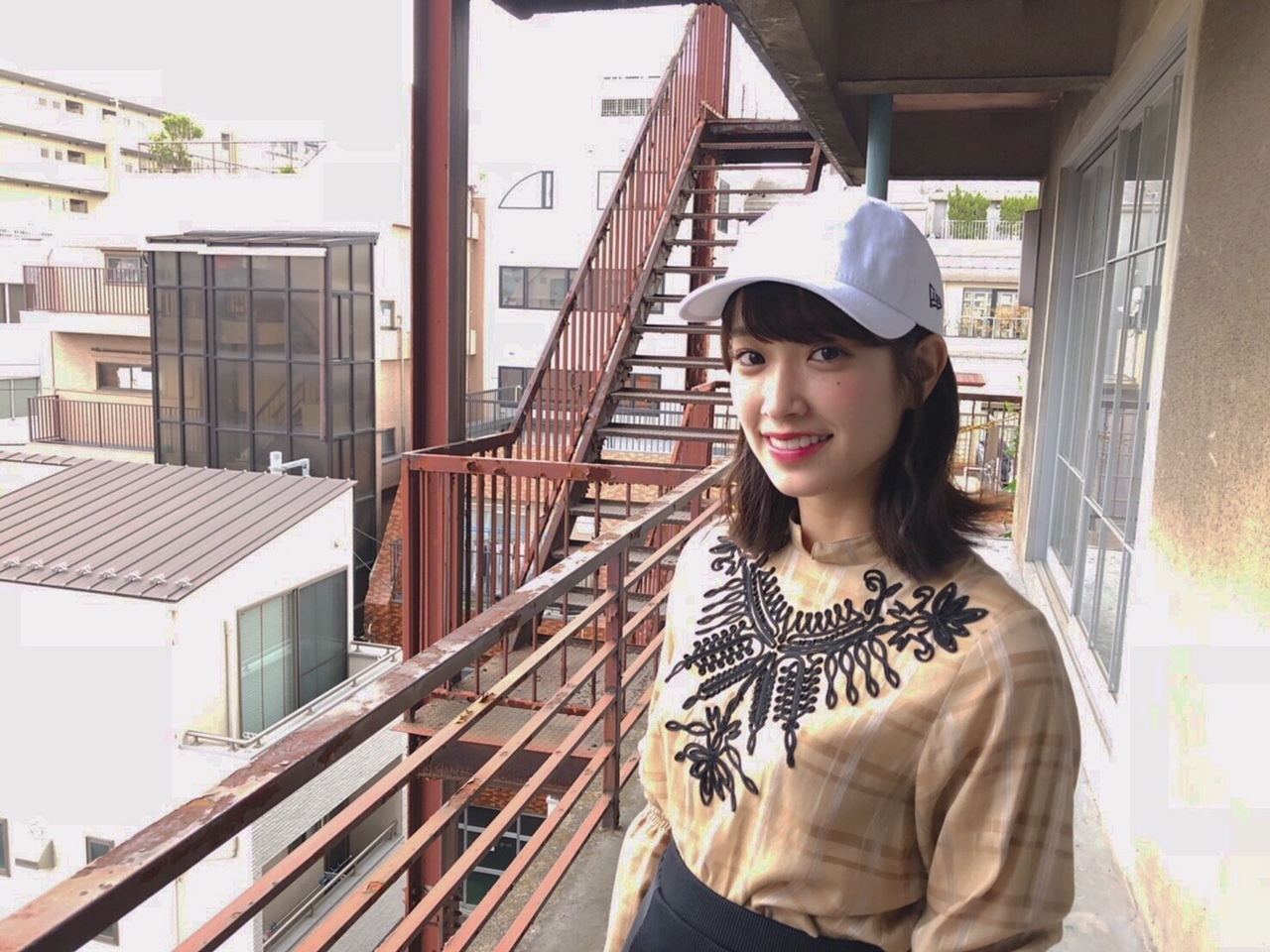 Please be sure to check it out!
On Saturday, the handshake event for our single was held!
It's been ages since we last were together with Kanji 💕
I somehow felt that, this time, there were more people who I met for the first time.
I'm so glad. Thank you very much.👼
🐡Photos 1 and 2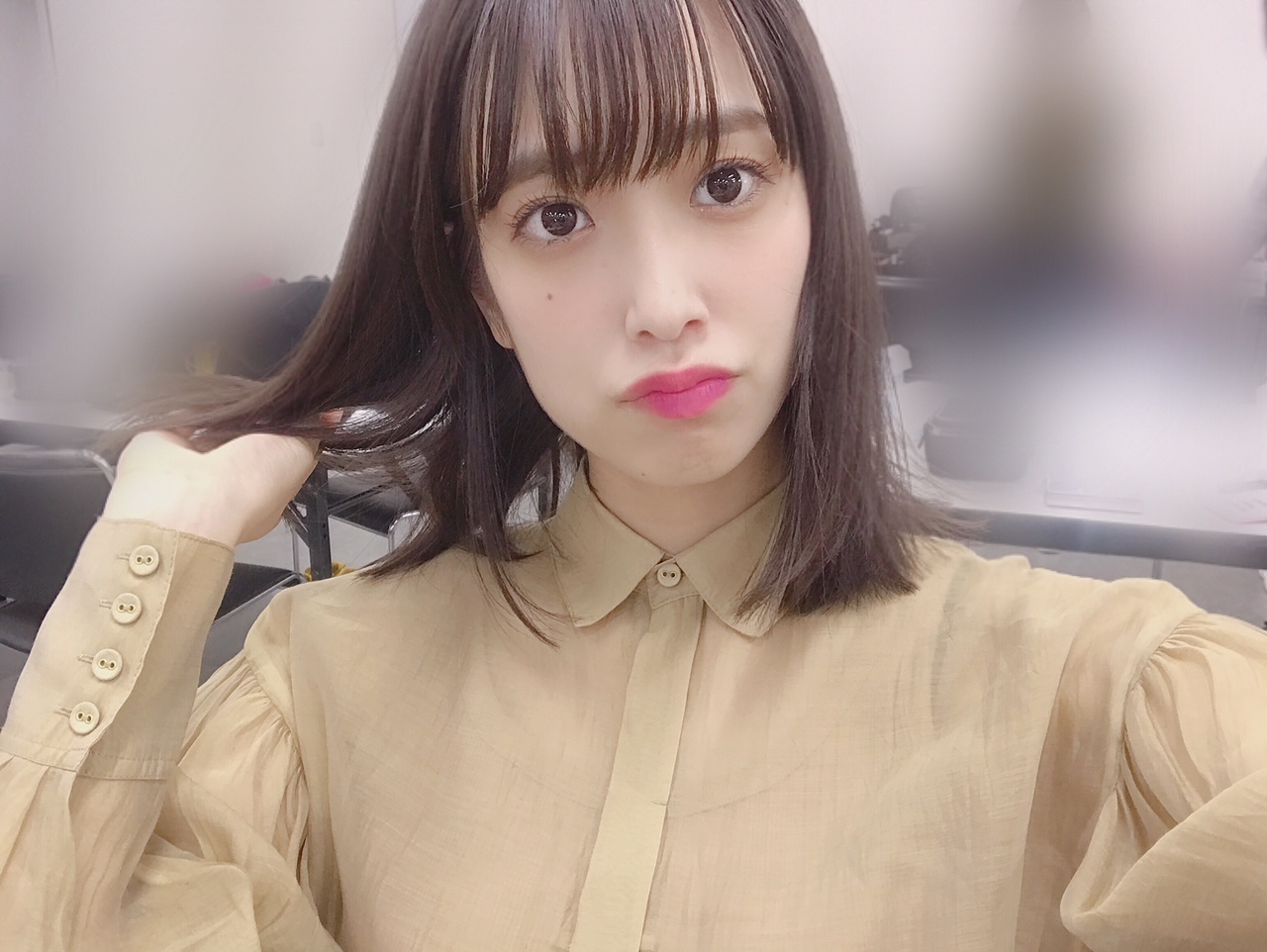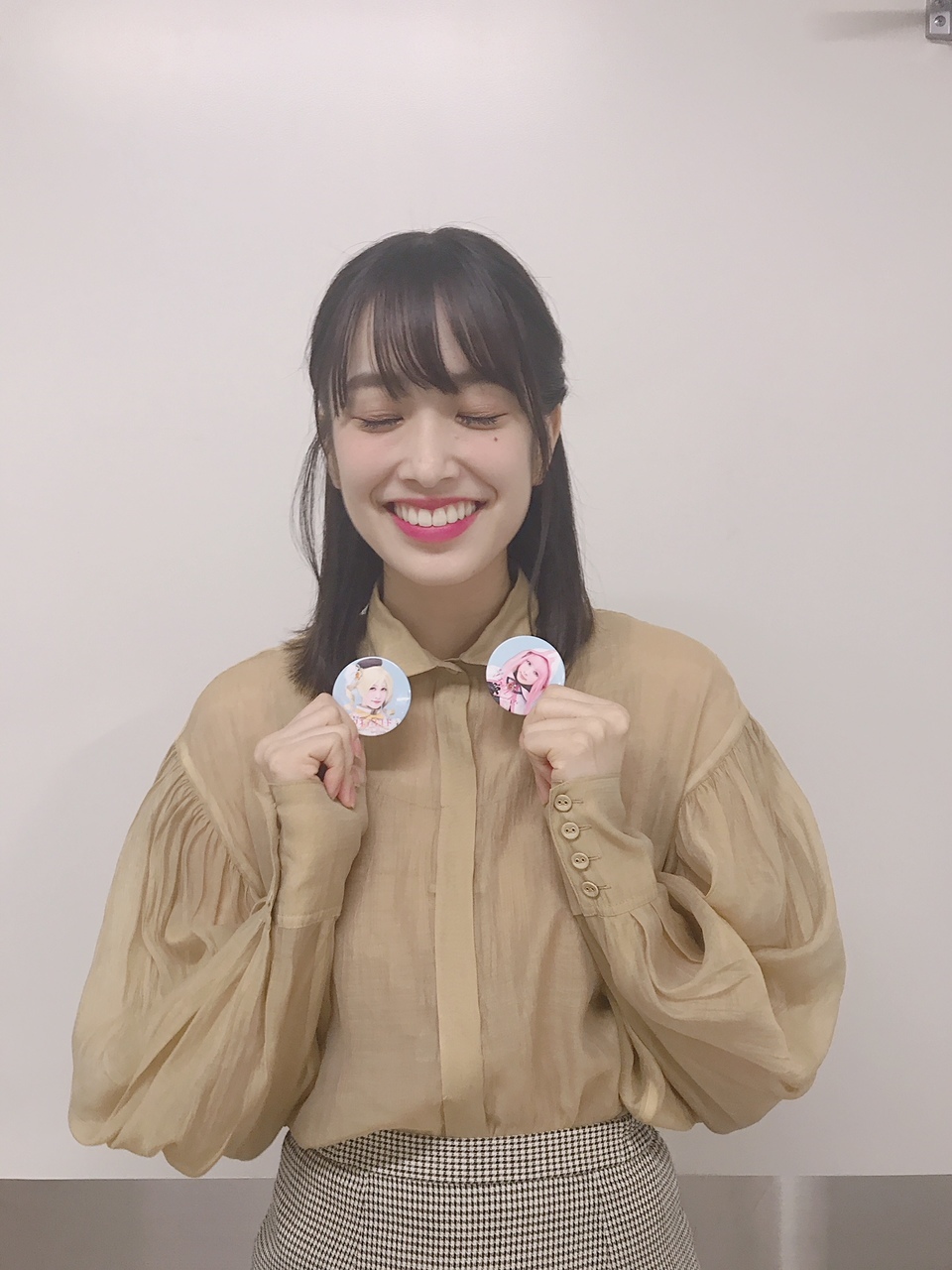 On the second photo, I'm holding tin badges of Mami-san and Iroha-chan.
These two are often matched up, aren't they? 👼
Speaking of matching things, I accidentally wore the same tops in a different color as Toshi-chan! It turned out like twin cordes~ laugh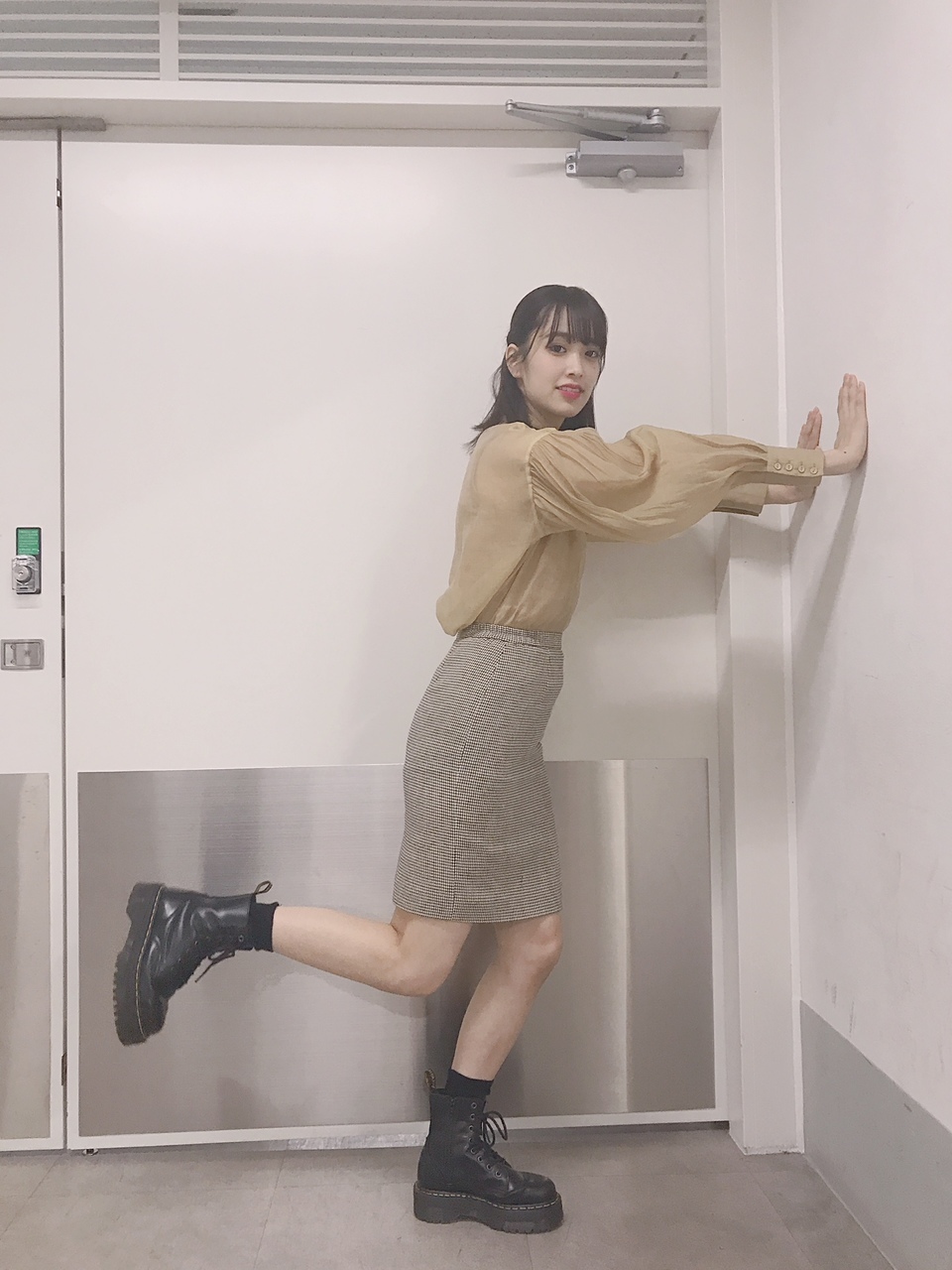 Tops: SLY
Skirt: second hand
🐡Photos 4 and 5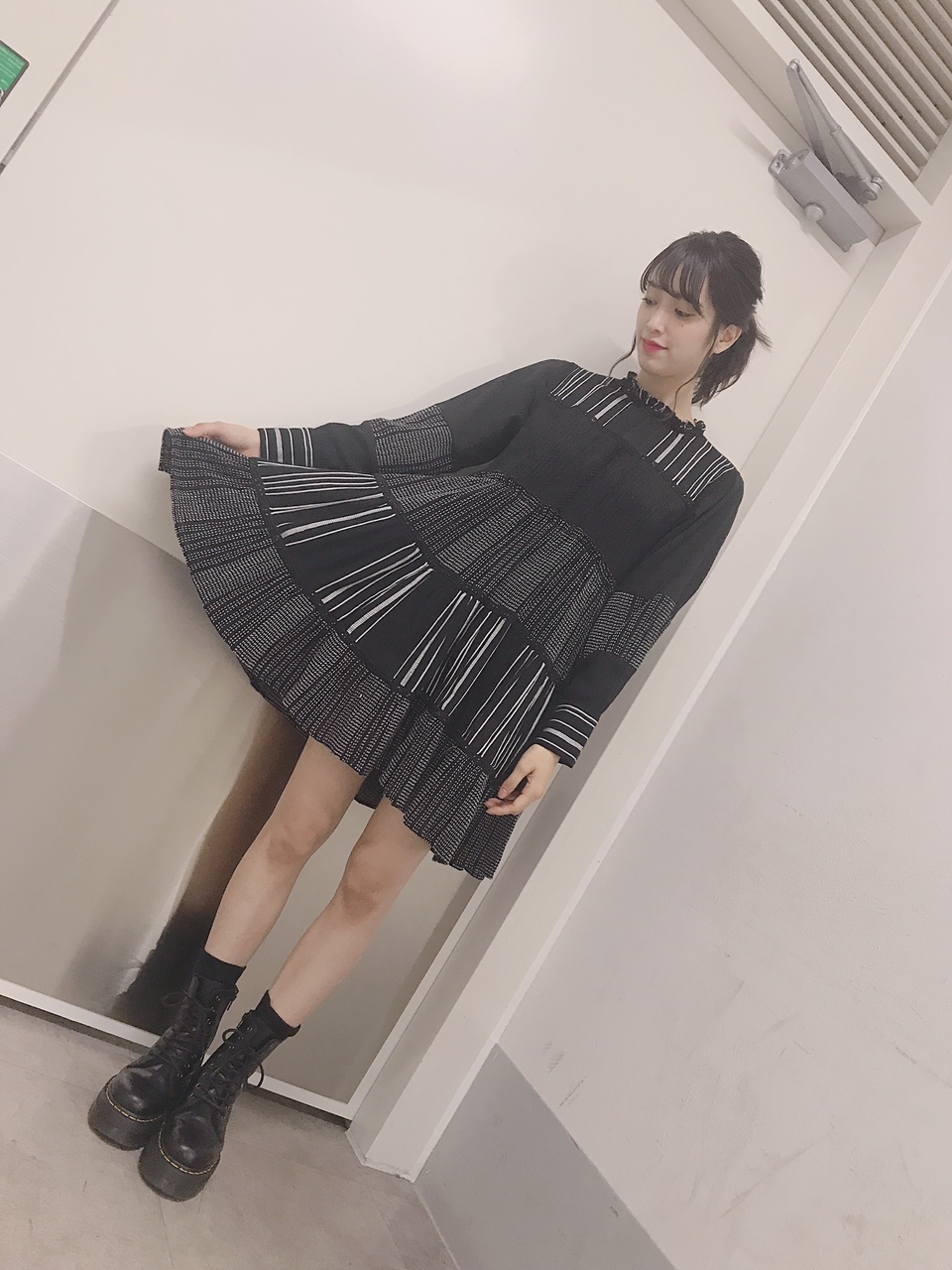 I wore a black dress.
I received much praise from the members and everyone else so that it became my number one single piece of clothing.🦒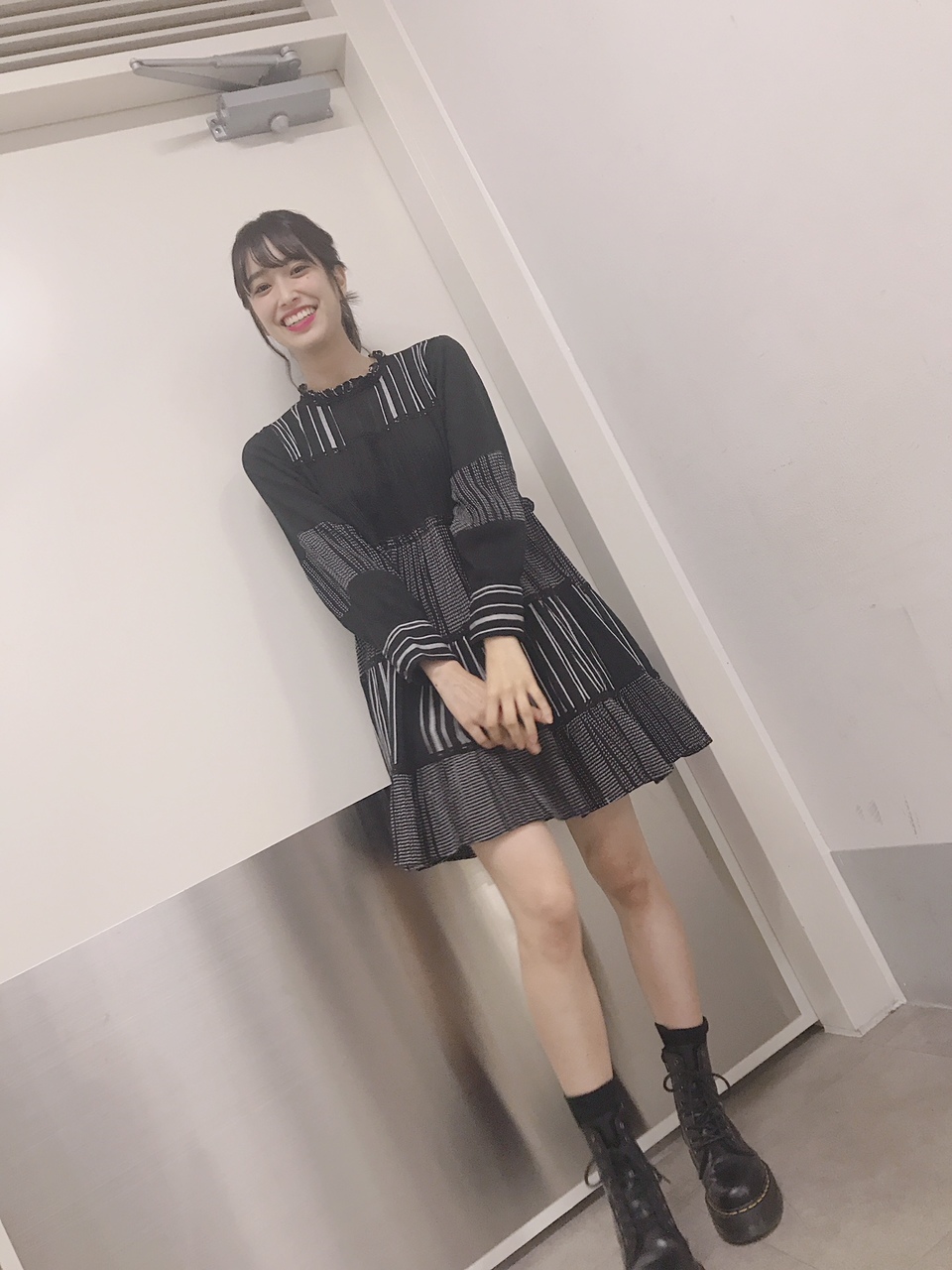 Dress: ZARA
The fall feeling has also finally arrived at the handshake events and my favorite winter is steadily approaching~ ☃️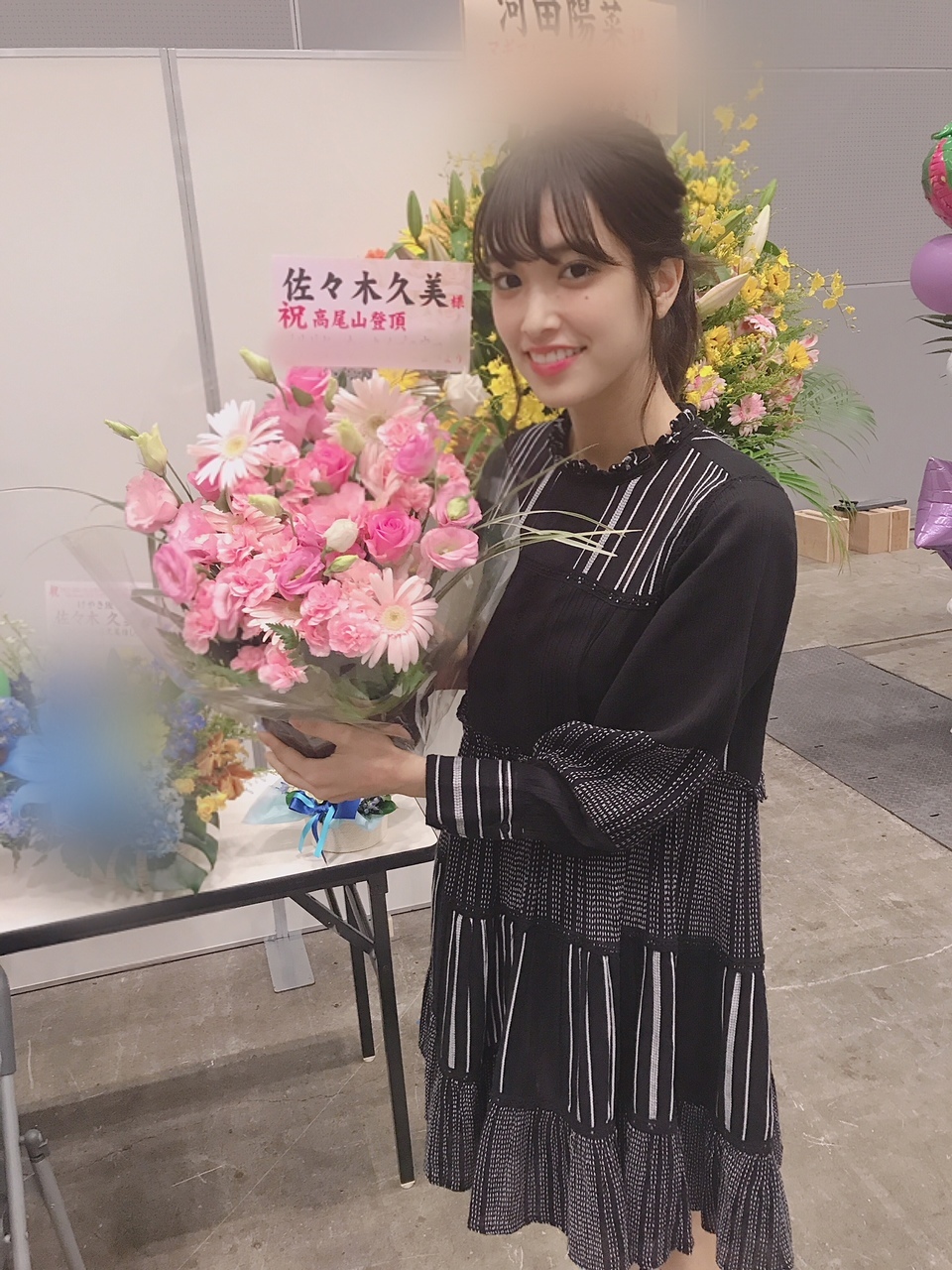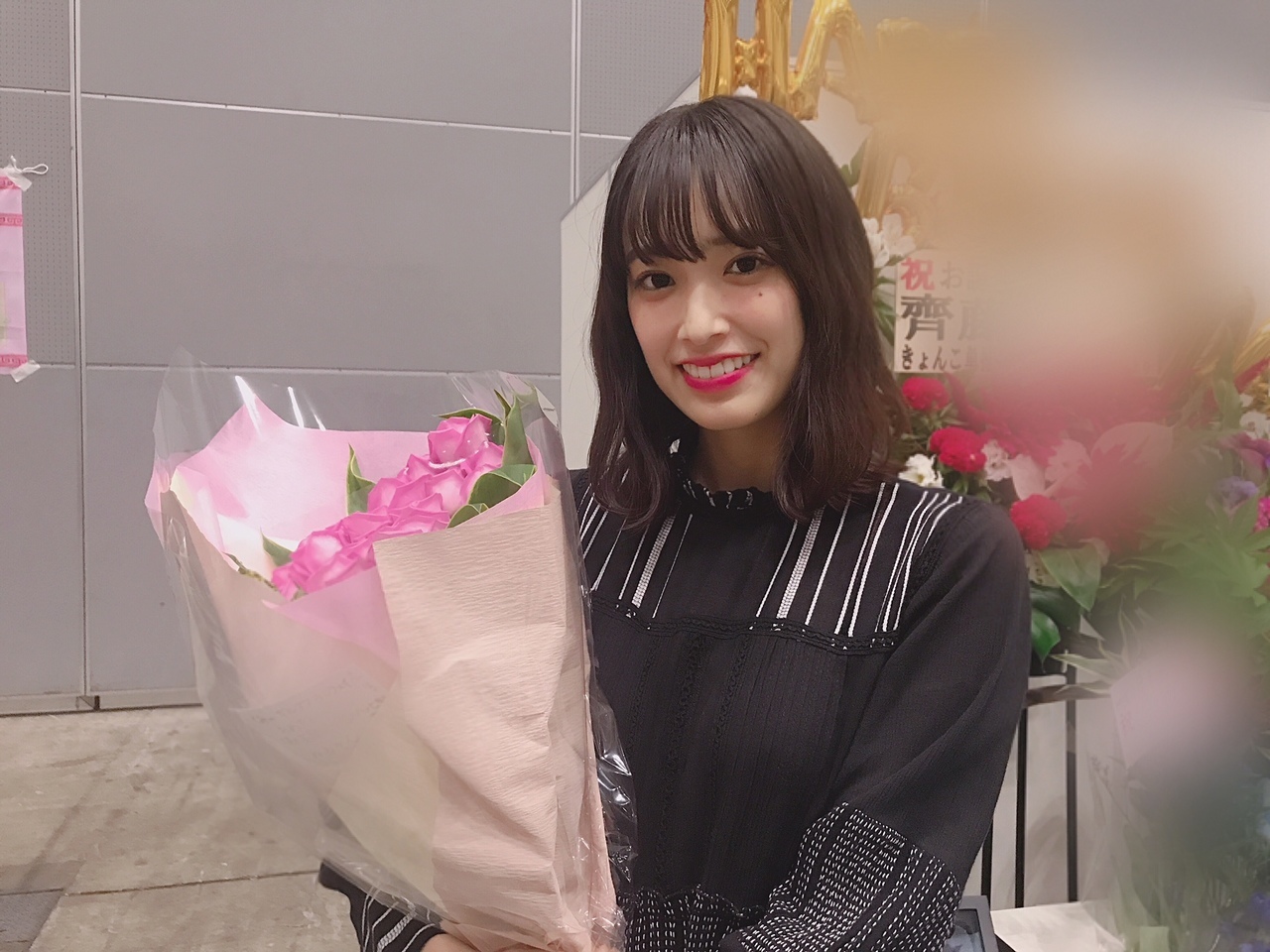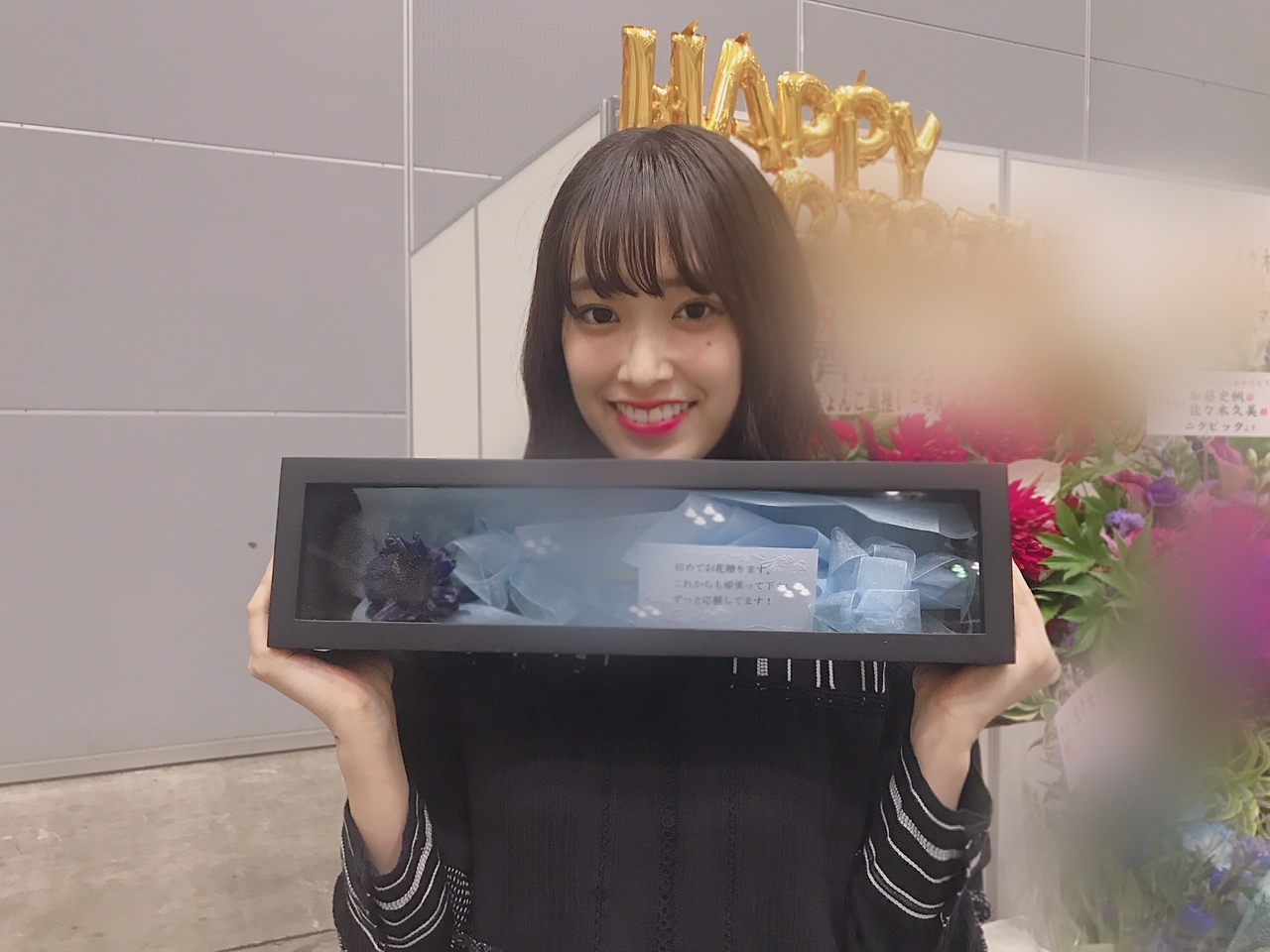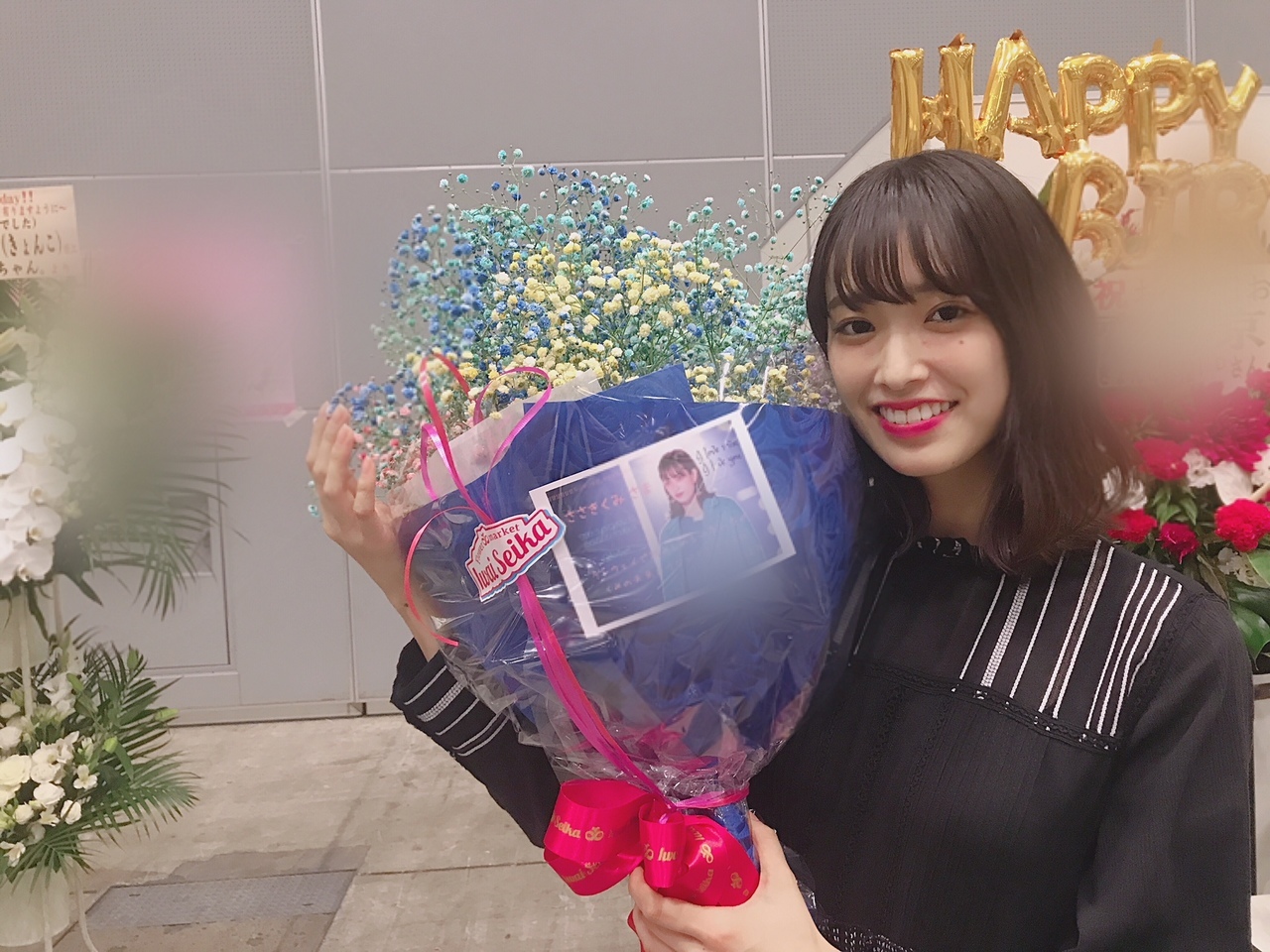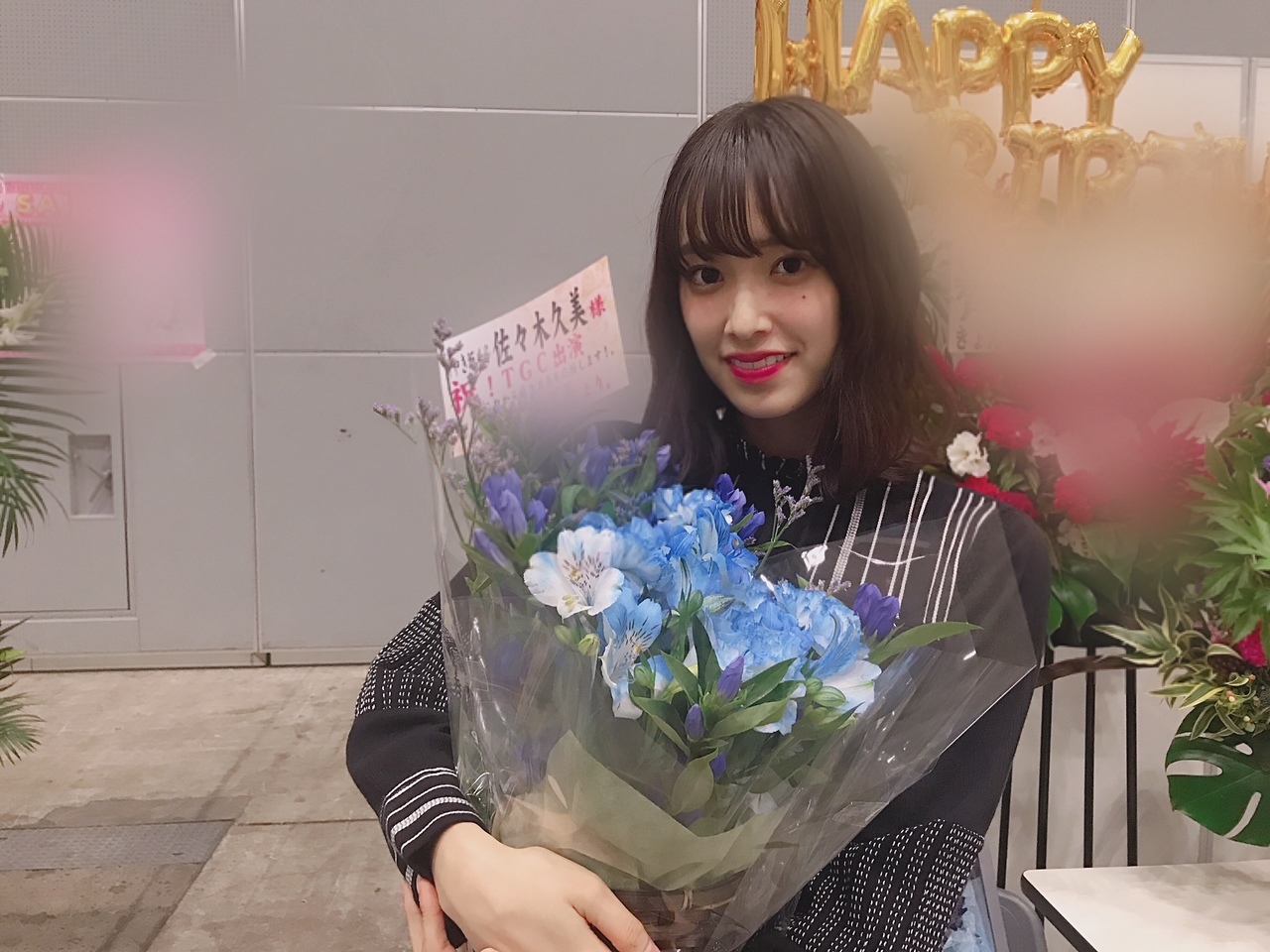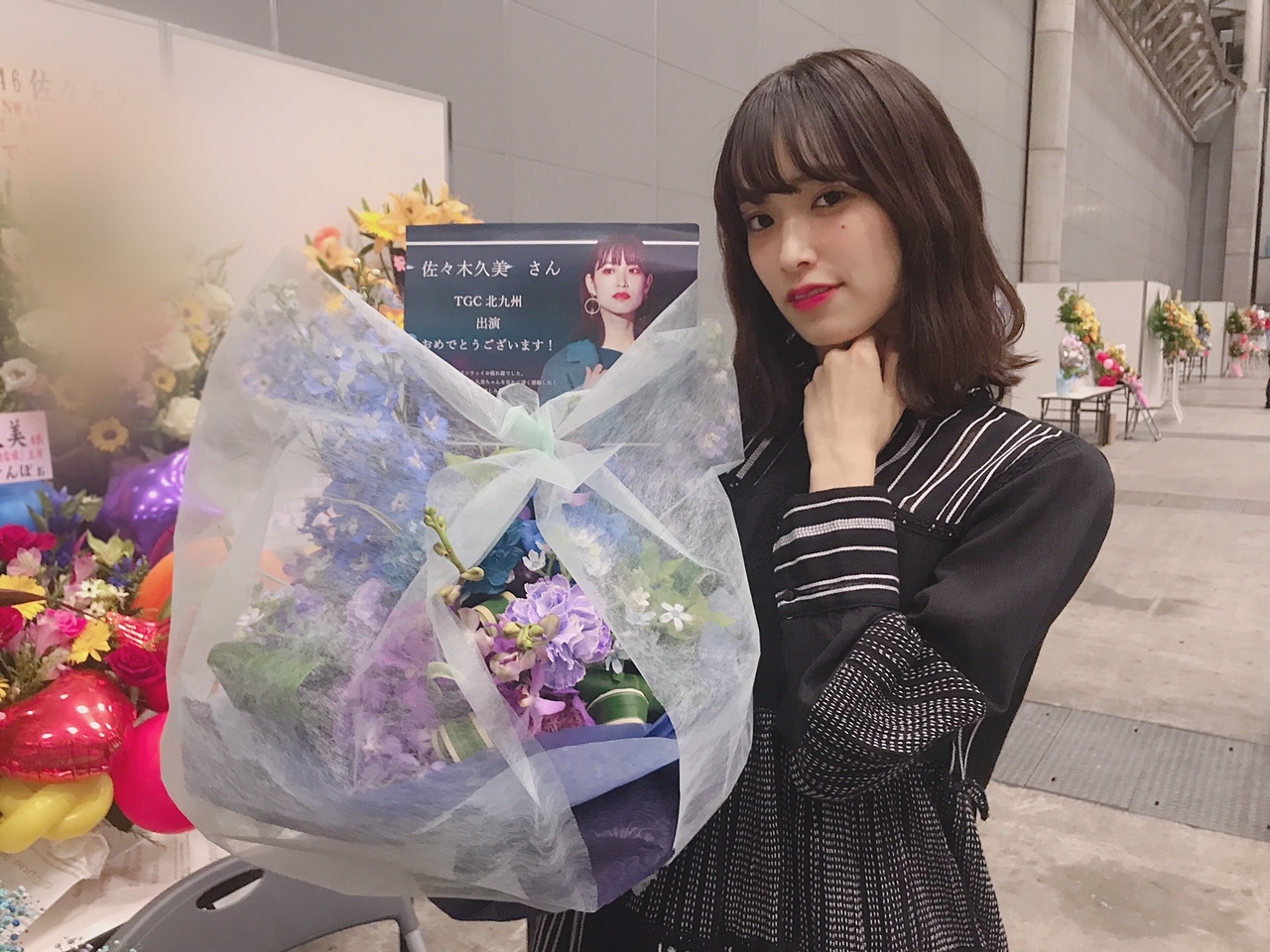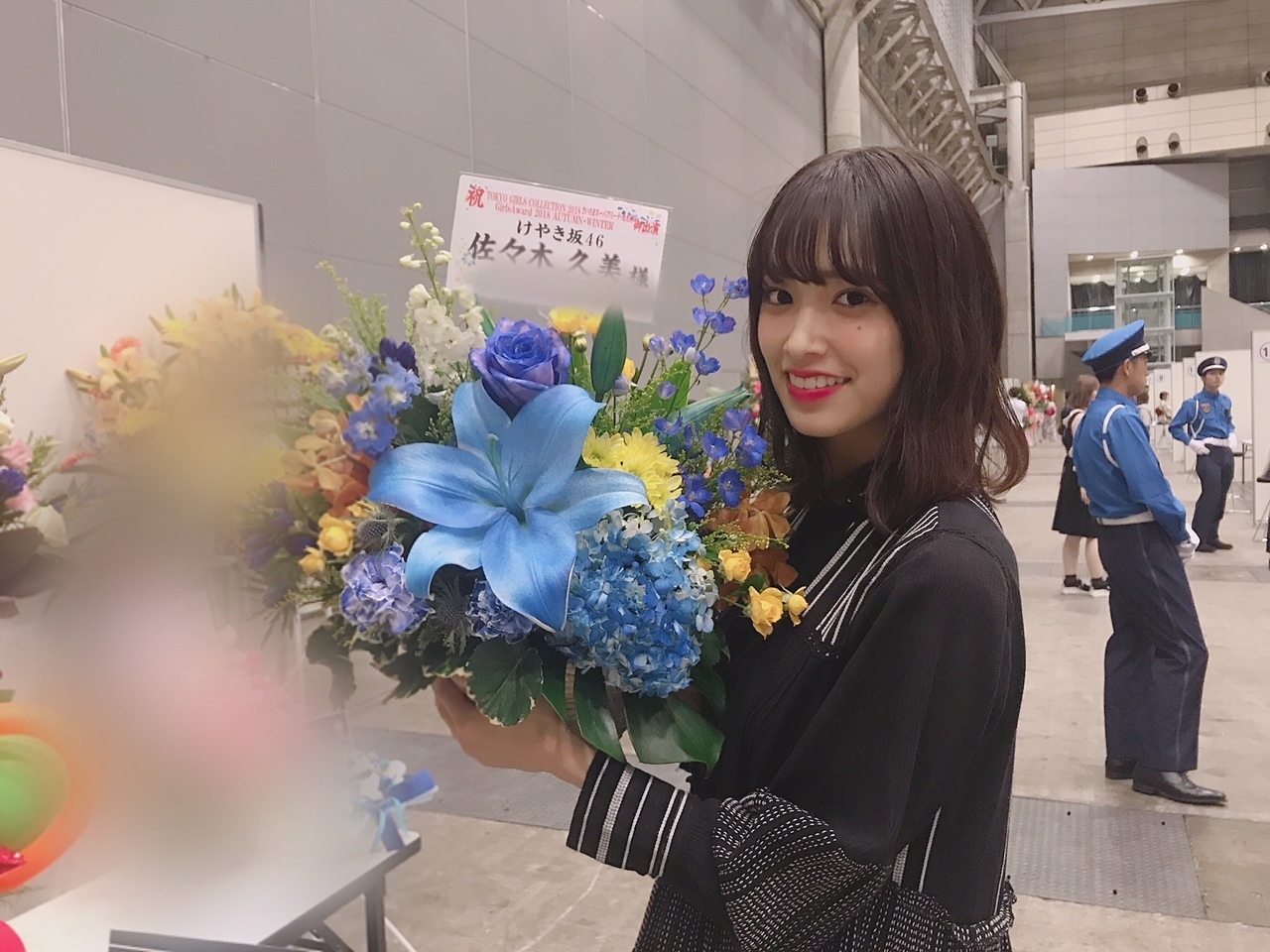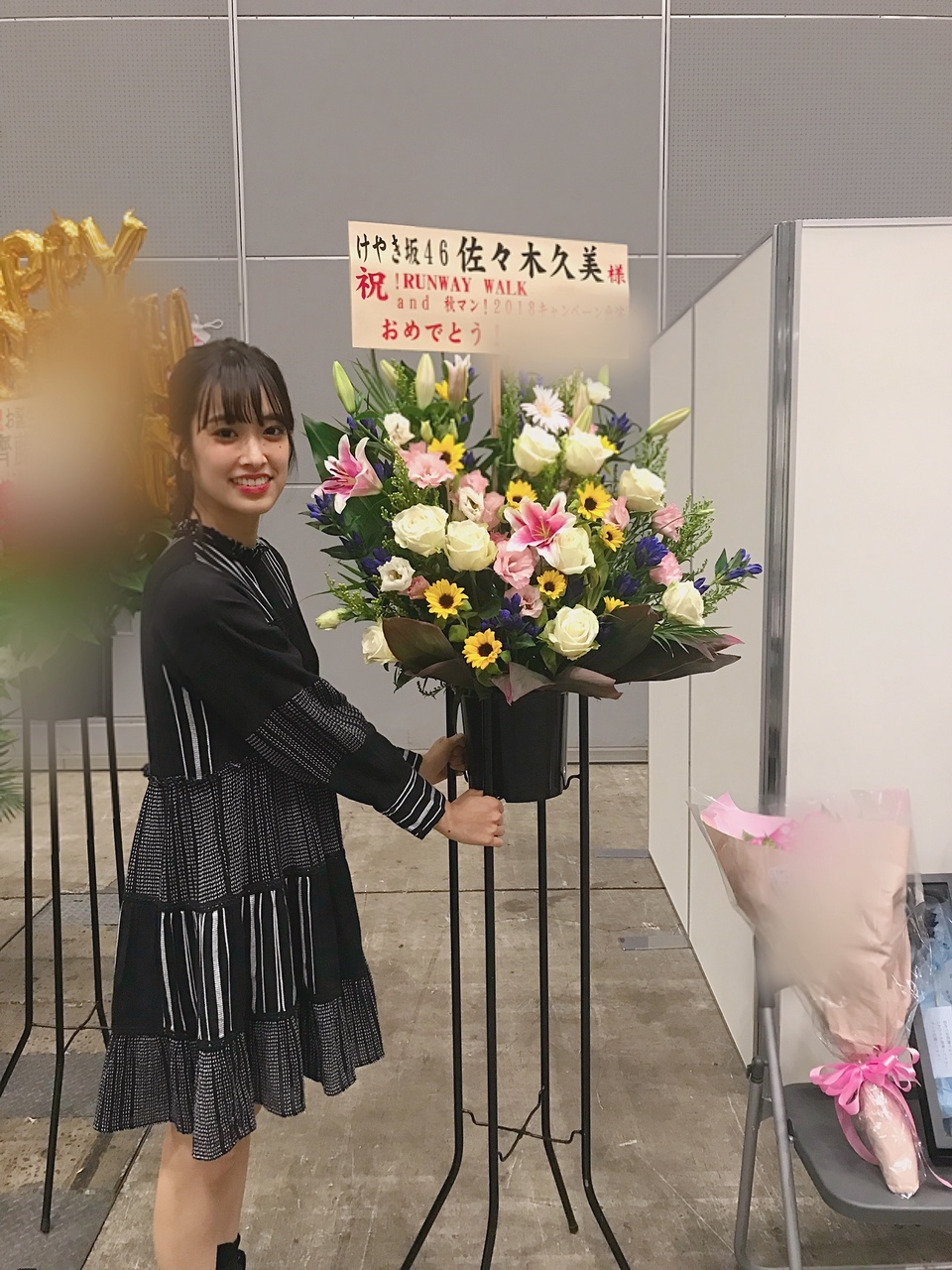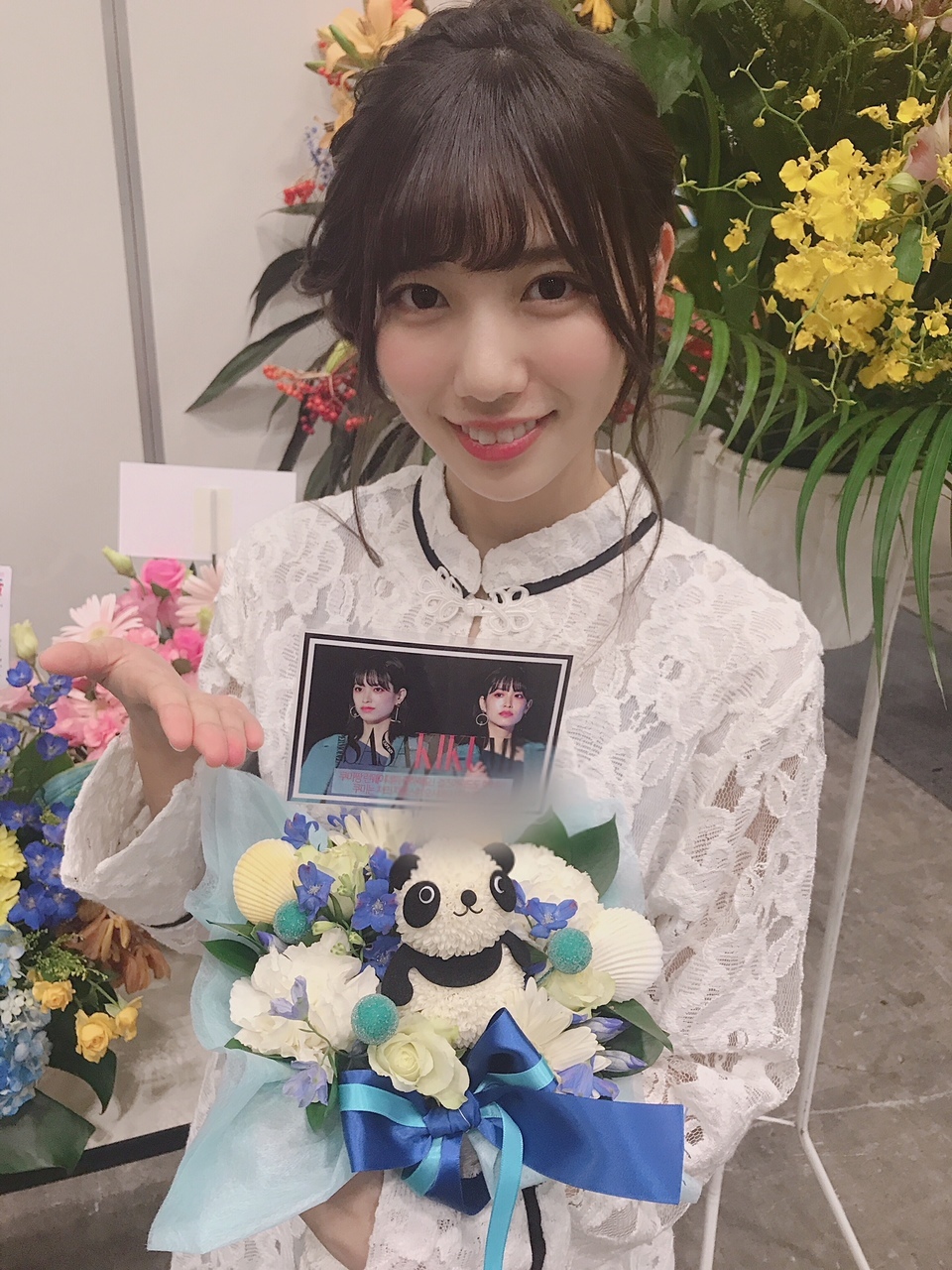 ?? Hinako ??
The panda-loving Hinako nicely fits the frame of my camera just like the flowers I received.
She's just way too adorable, isn't she? 🐼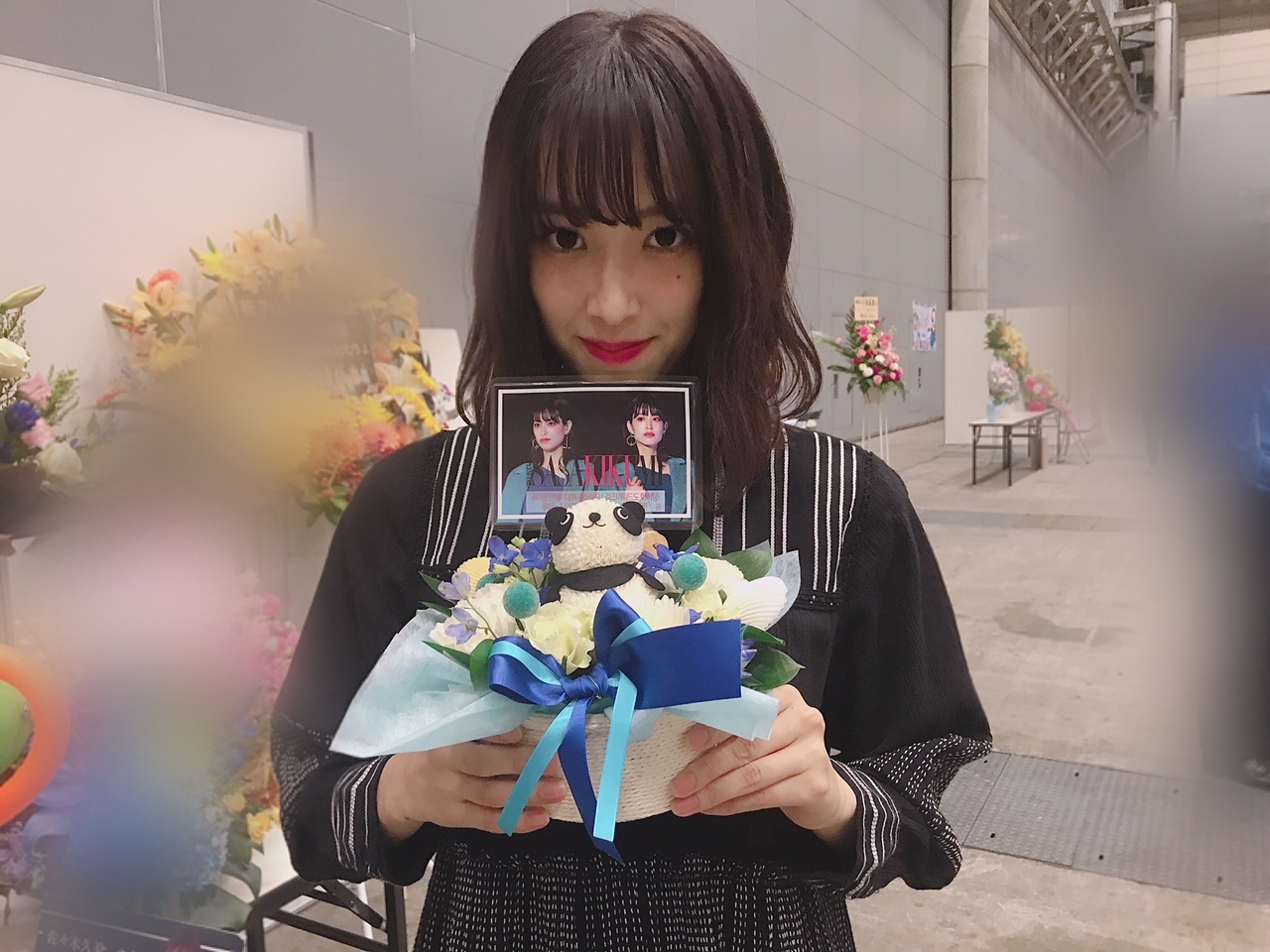 As always, thank you so much for the lovely flowers.
I am not yet able to send you anything from last time、
but I hope to write about it in the next entry.🌷
See you later ( ˙-˙ )/
Kumi Sasaki
---
Japanese Original

こんばちは

このブログをかくのに
何回メールのアプリが落ち、
何回かき直したかわかりません。

その分今日はいつも以上に情熱がこもっています。

佐々木久美です。

お知らせが遅くなりました、、
9月14日発売の
「The New Era Book 2018年秋冬号」に
載せていただいてます!

NewEraさんの帽子は
本当によく被っているので、
とても嬉しいです🧢💕

ぜひチェックお願いします!

土曜日には
シングルの握手会がありました!
漢字さんとお久しぶりに一緒でした💕

今回はなんだか初めましての方が
多かった気がしました!
嬉しいですありがとうございました👼

🐡1・2部

2部ではマミさんといろはちゃんの
缶バッジつけました。
お揃いの方沢山いましたね🧙‍♀️

お揃いといえば、このトップス、
としちゃんとたまたま色違いで!
双子コーデみたいになってました〜(笑)

トップス:SLY
スカート:古着屋さん

🐡4・5部

黒のワンピースでした。
メンバーにもみなさんにも
沢山褒めてもらえたので
お気に入りの1着になりました🦒

ワンピース:ZARA

握手会もついに秋服仕様になって
私の大好きな冬が着々と近づいてますね〜☃️









?ひなこ??

パンダが大好きなひなこは
まるで自分がいただいたお花のように
私のカメラに収まりました。

愛おしすぎますね🐼

いつも素敵なお花をありがとうございます。

前回のがまだ載せれていないので、
次回のブログに載せたいと思います🌷

ではまたね( ˙-˙ )/

佐々木久美
---