Rondard
   Date: 29.11.2018 16:28
Summary: Zambi, breakthrough file, LiveJack, 
   Tags: 
    Url: https://www.keyakizaka46.com/s/k46o/diary/detail/18367
Good afterning,
my alarm clock ticks about seven times per second??
As expected, this clock is wrong, isn't it?
Should I take it apart again?
This is Kumi Sasaki.
This is Moriya-san at the handshake the other day. 💓
It was so lovely to be able to see her on the Zambi stage, presenting many different kinds of songs, which carried a certain strength on even the outlook on the world...
Everyone worked really hard up until the end.
I regret not being able to see the red team, so I'll definitely watch it on DVD. 😶
Today, on the 29th at 19:00, I will continue to appear along with Mirei on Nippon TV's "THE breakthrough file."
That's the third time in succession. 😳
The difficulty is steadily rising, and this time was super hard...!
The recording was so much fun, I was even hooked on the recording!
I'd be super happy if you could watch it as well. ❣️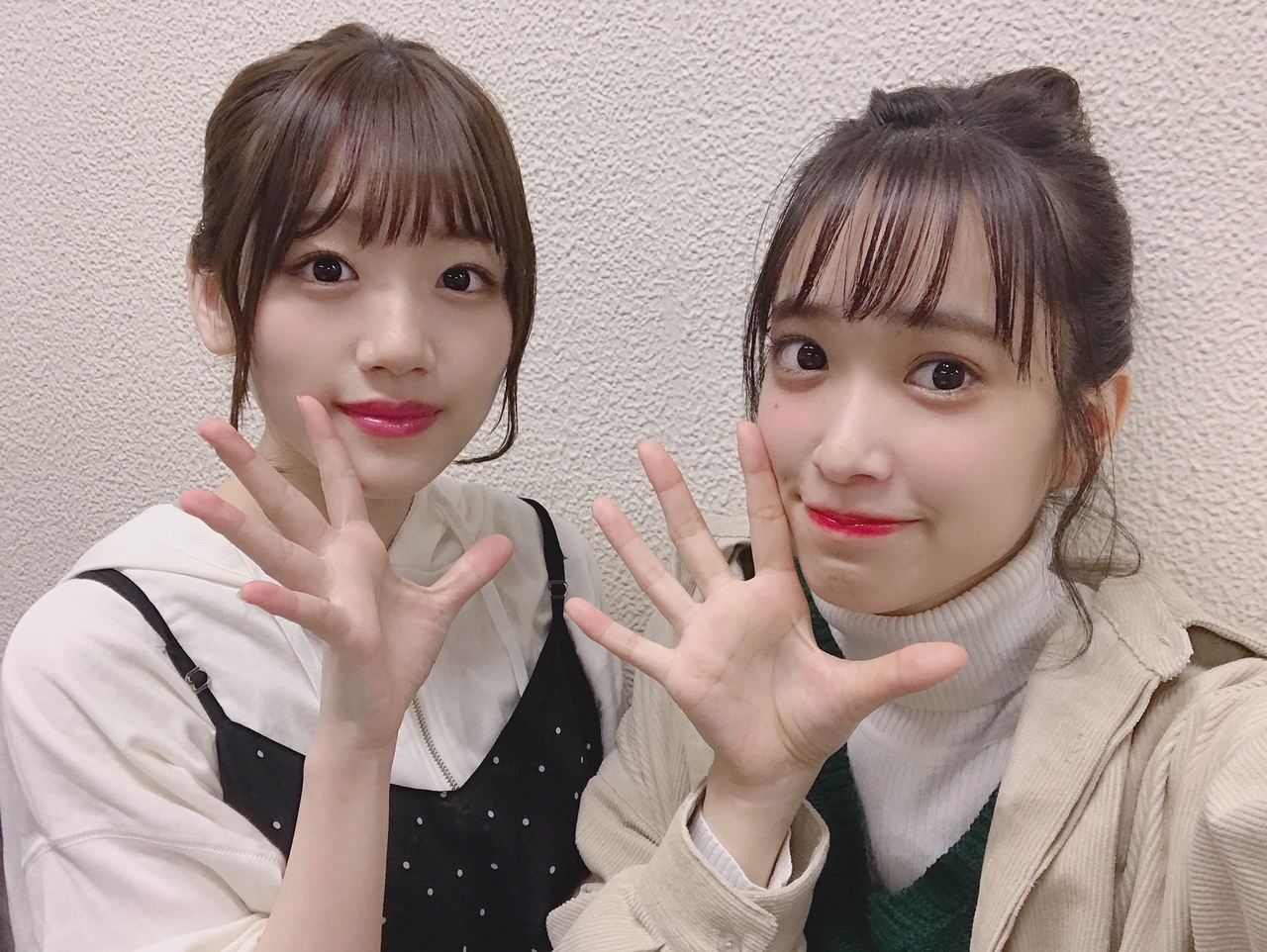 I was able to attend the "LiveJack" event by TV Kansai the other day!
It took place in the Osaka castle hall. 🏯✨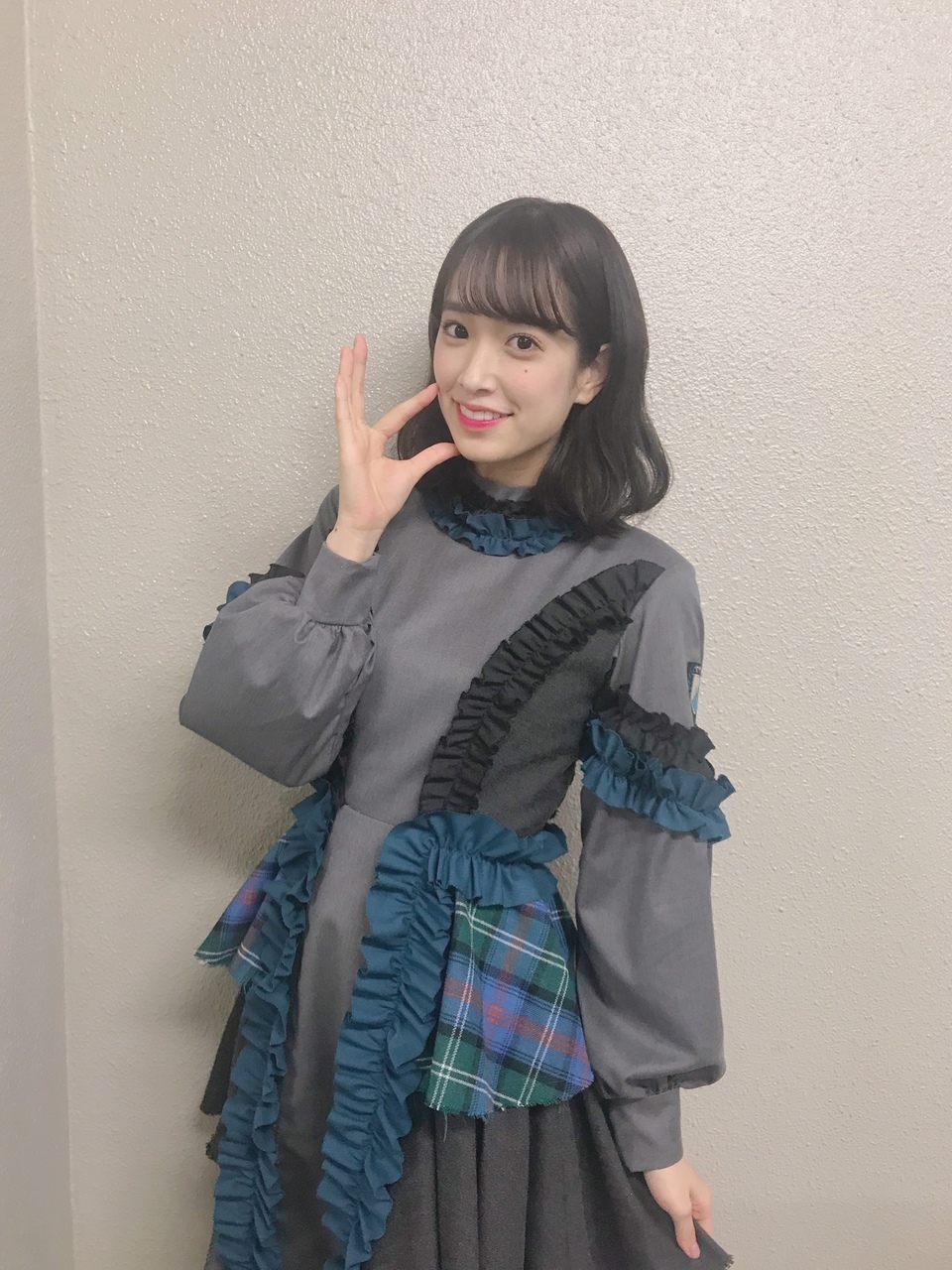 My outfit was the blue version of the Halloween costumes. 💙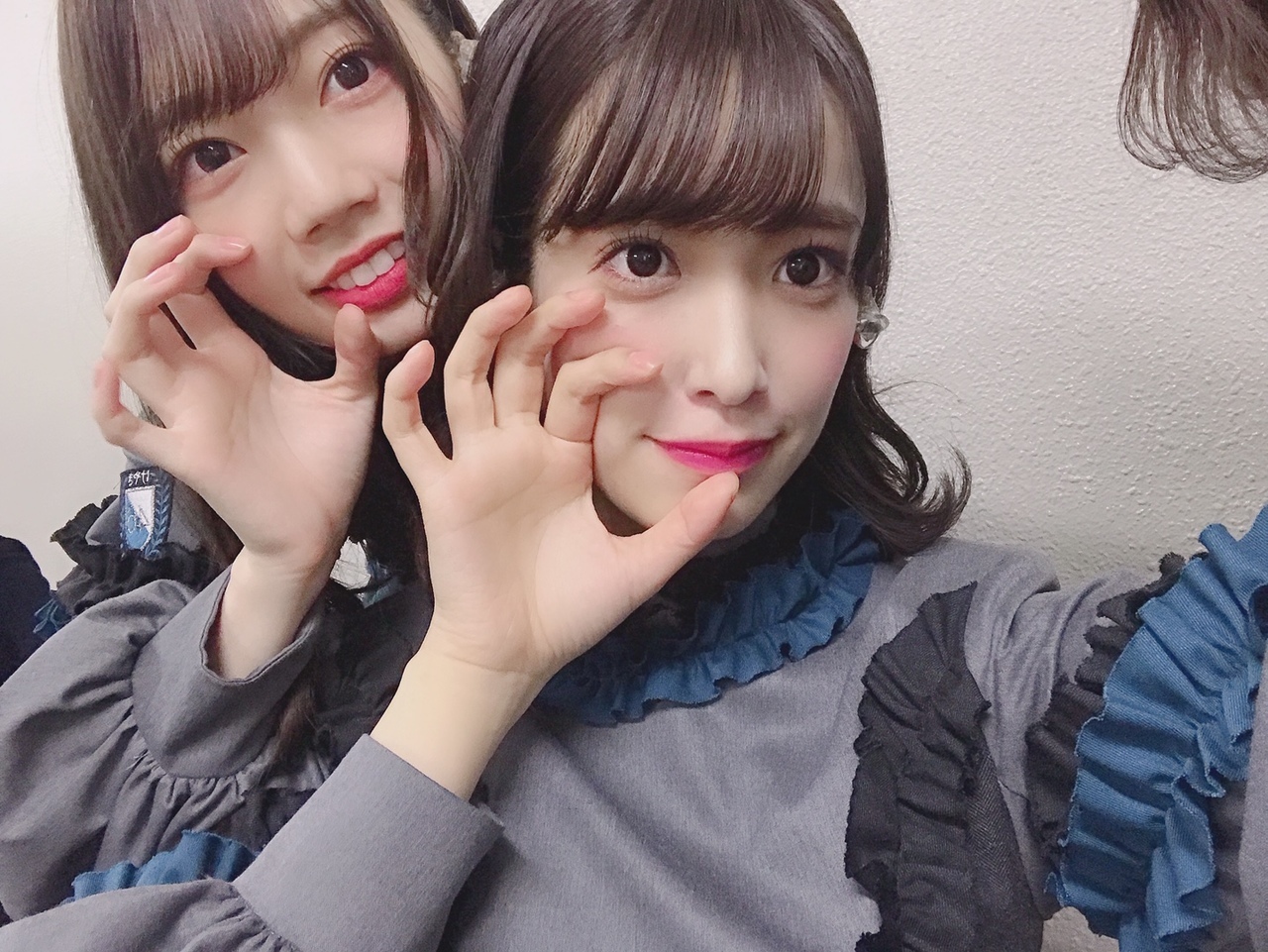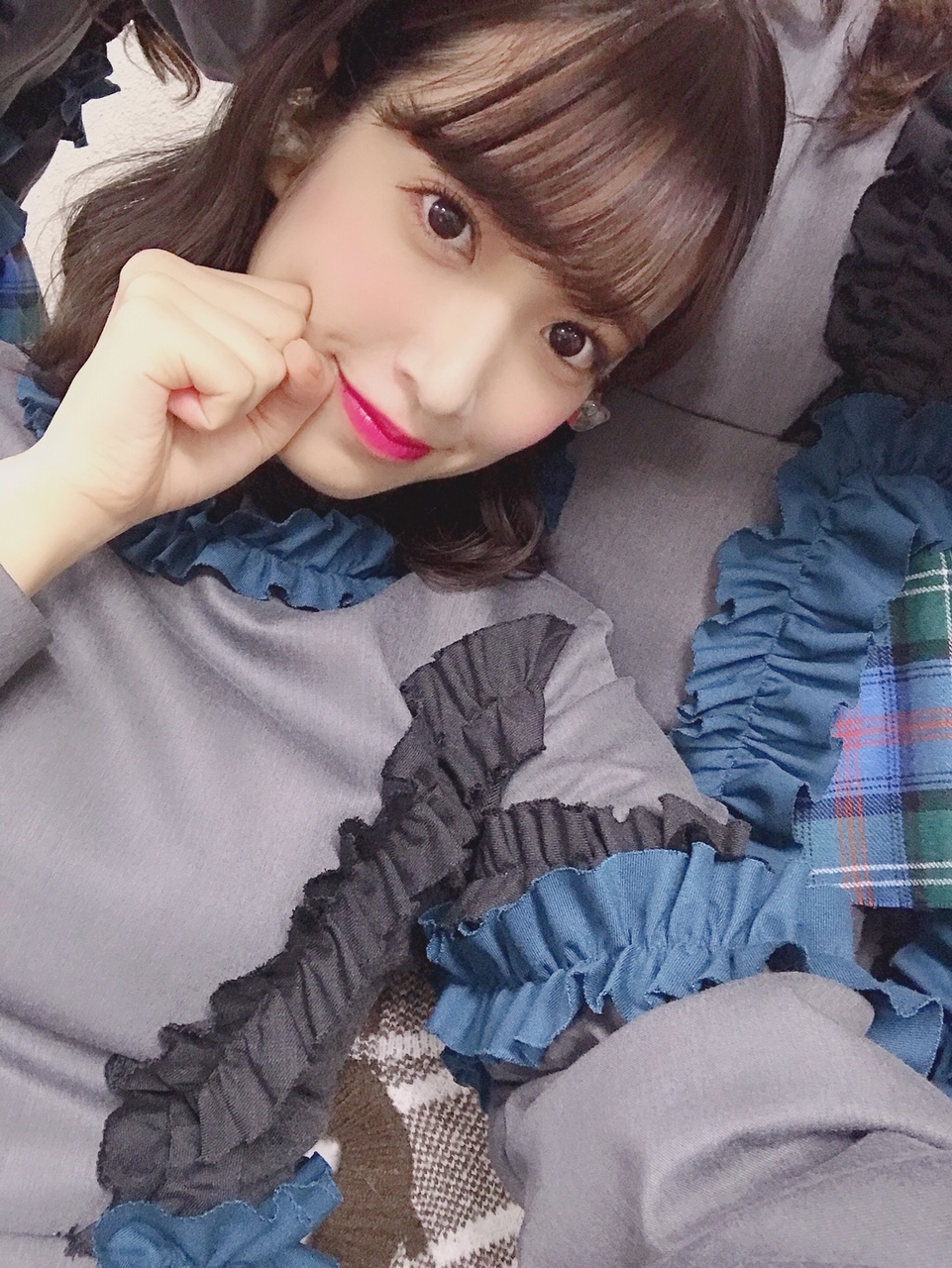 My favorite point is that only part of the skirt is checkered. ☝️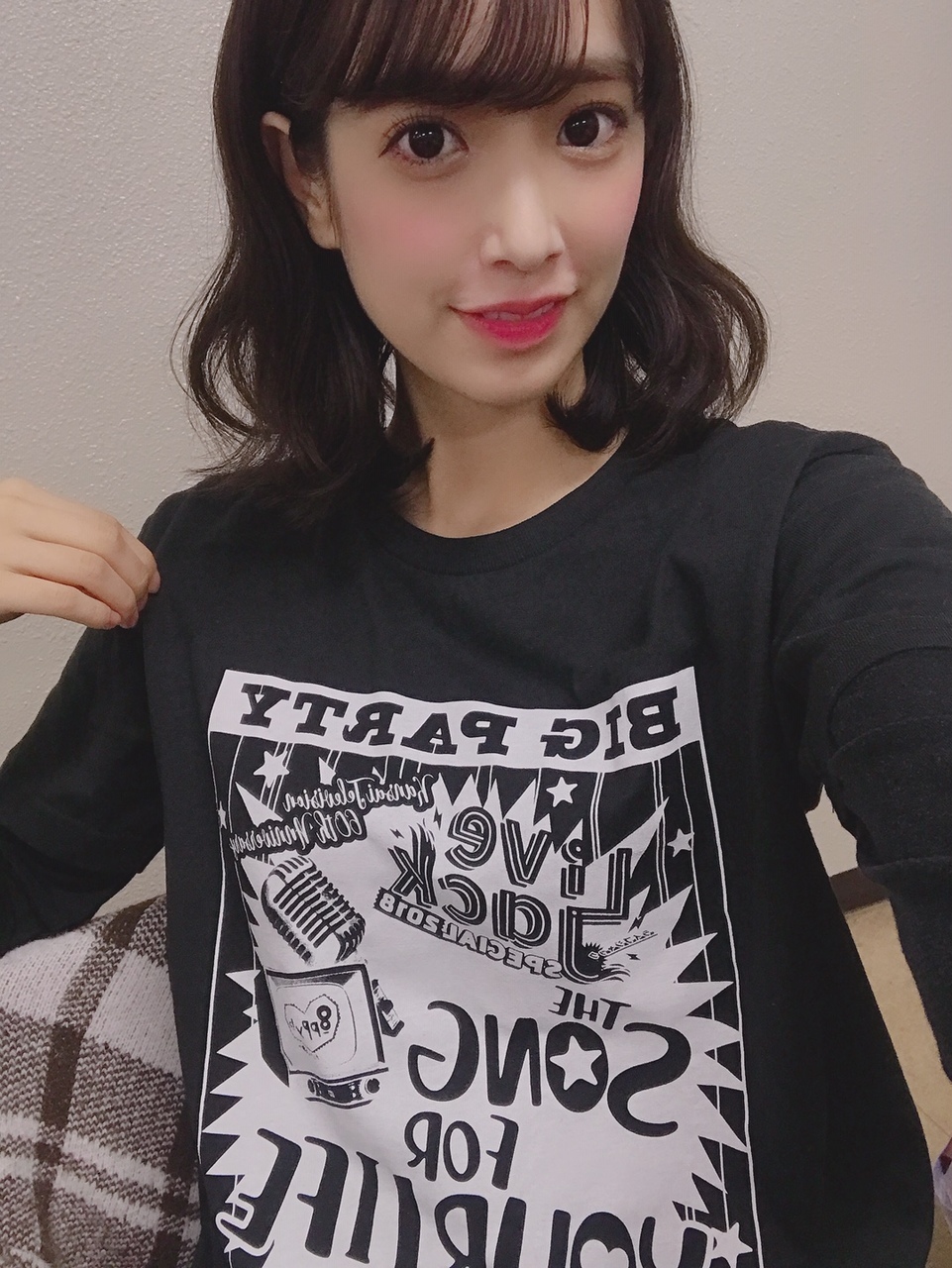 I even received such a cute T-shirt. 😍
I am glad to have this many chances to perform at events. There's still many events which I couldn't anncounce yet, so I want to send all different kinds of announcements next.
See you later( ˙-˙ )/
Kumi Sasaki
[TL Note: The title, Rondard (ロンダード), seems to be kind of a flip or something. ]
---
Japanese Original

こんばちは

私の目覚まし時計が1秒に7回くらい
秒針音?がするんですけど、
これってやっぱりこの時計おかしいんですかね?

もう一回分解しようかな〜〜

佐々木久美です。

この間の握手会の時、守屋さんと💓

ザンビの舞台、見させていただいたのですが
盛りだくさんの演出に、
世界観も迫力のある歌!
とっても素敵でした、、、

千秋楽まで皆さん、お疲れ様でした。
REDチームが見れなかったのが悔やまれるので、
絶対DVDでみたいと思います😶

本日29日の19時から日本テレビさんの
「THE突破ファイル」に
先週に引き続き美玲と出演させていただきます!

三回連続です😳

クイズの難易度がどんどん上がっていて、
今回はとても難しかったです、、、!

とっても楽しい収録で、
VTRも素敵で見入ってしまいました!

是非みなさんも見てくださると嬉しいです❣️

先日、関西テレビさんのイベント
「LiveJack」に出させていただきました!
大阪城ホール🏯✨

衣装がハロウィンの青バージョンでした💙

スカートのところだけチェック柄なのが
お気に入りポイントです☝️

こんなに可愛いTシャツもいただきました😍

イベントに出させていただく機会が沢山で、
とても嬉しいです!
まだお知らせできてないイベントが沢山あるので
次はお知らせ盛りだくさんでおおくりしたいと思います。

ではまたね( ˙-˙ )/

佐々木久美
---