Wokototen
   Date: 22.12.2018 02:46
Summary: Mnet Asian Music Awards Korea (MAMA), Korea, Hiragana Christmas 2018, thank you for everything in 2018!
   Tags: fav
    Url: https://www.keyakizaka46.com/s/k46o/diary/detail/18645
Good afterning,
Winter is my favorite season. ☃️
Yet, the place I want to go to the most is a resort. 🏝
Right now it's my dream to do things like to stroll along the sea in the evening with the members. ☀️
I think I'd want to go anywhere as long as it's with the members. 🧚‍♀️
Ah, I also want to have a Mario Party! 🎄
This is Kumi Sasaki.
These turned into somewhat old stories, but there were so many~~!
Starting off! On December 10th, we stood on the stage at the Mnet Asian Music Awards Korea.
Furthermore, we were awarded the "Best New Asian Artist" Japan price!!!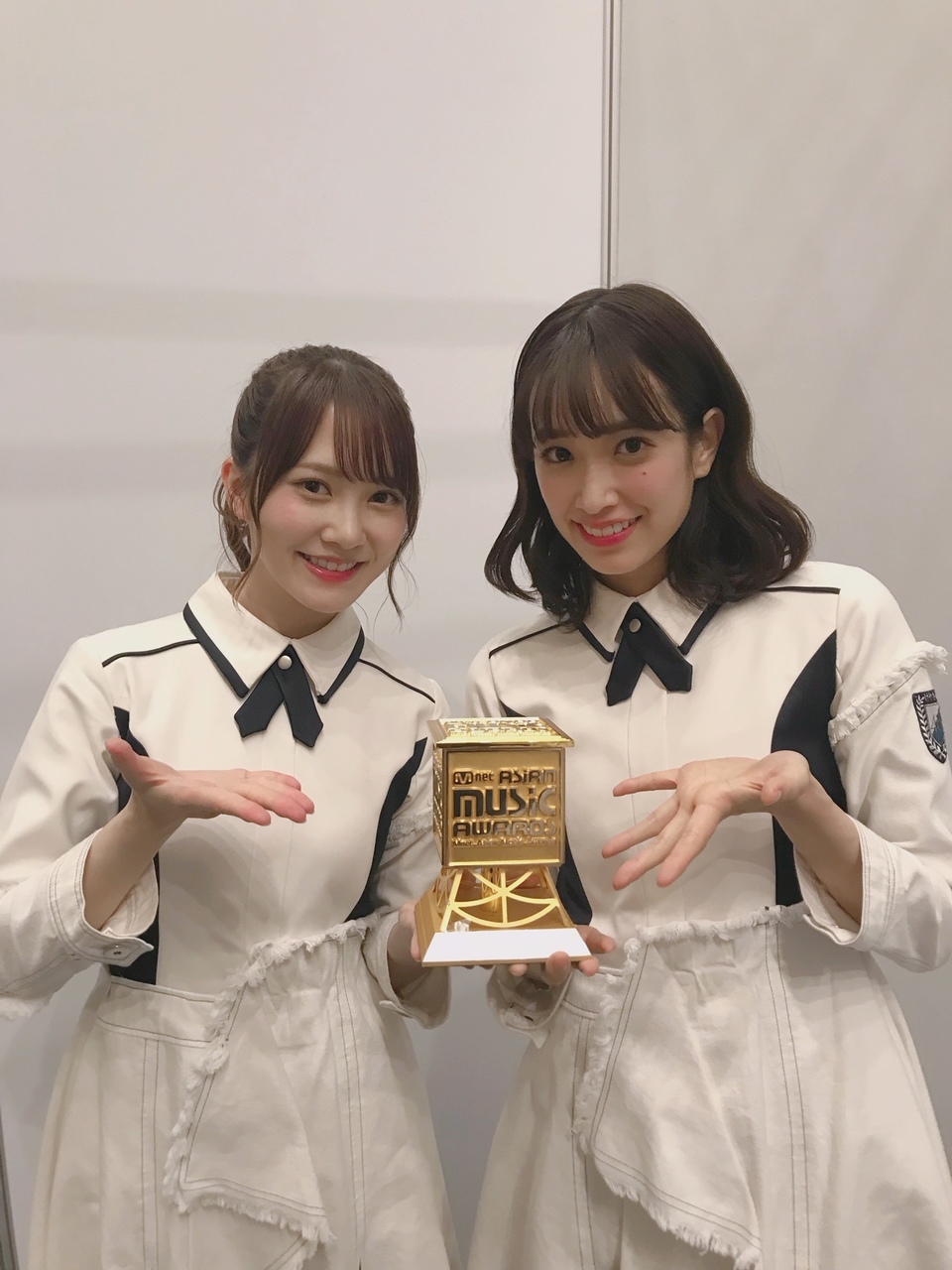 I can't even express my feelings as this was the first time we received such a profound and important trophy. HIRAGANA KEYAKI... 😭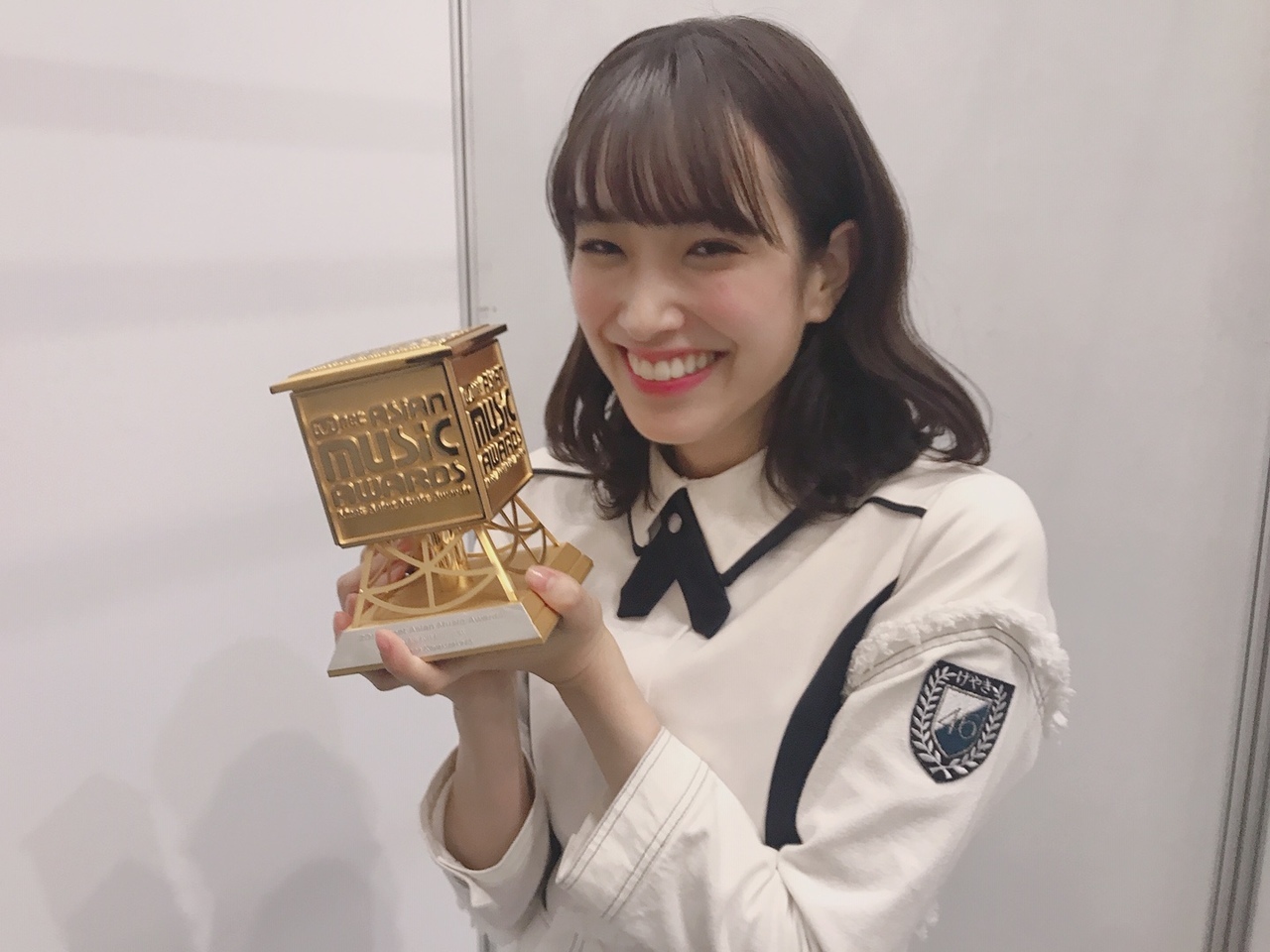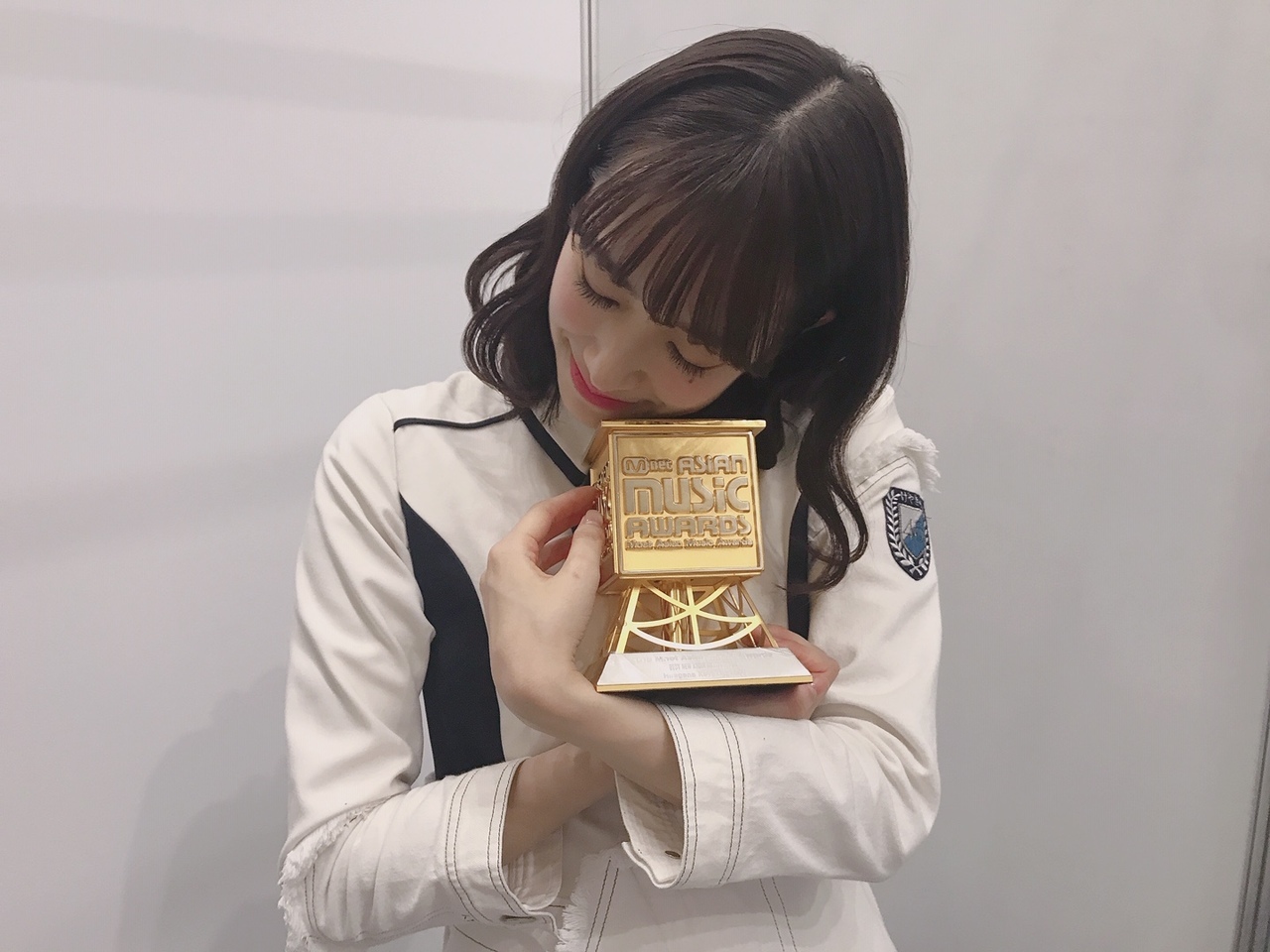 I am so, so happy.
I had the chance to do the greeting at the award ceremony in Korean, but I was incredibly nervous, so I thought about the day after tomorrow and simply talked. 😲
But, I liked how I did it myself, studying hard had paid off, and it made me super happy!
Off to becoming fluent in Korean in 2019! 💪
At the performances so far, I have not been nervous, and everyone just felt good about it.
I think we were able to have a great time on stage, even for ourselves. 😳
I honestly was so happy in that moment to have had this experience...
However, as expected there were many famous artists, and they had masterpieces as performances!!
We absorbed a lot of things~ It was a wonderful opportunity.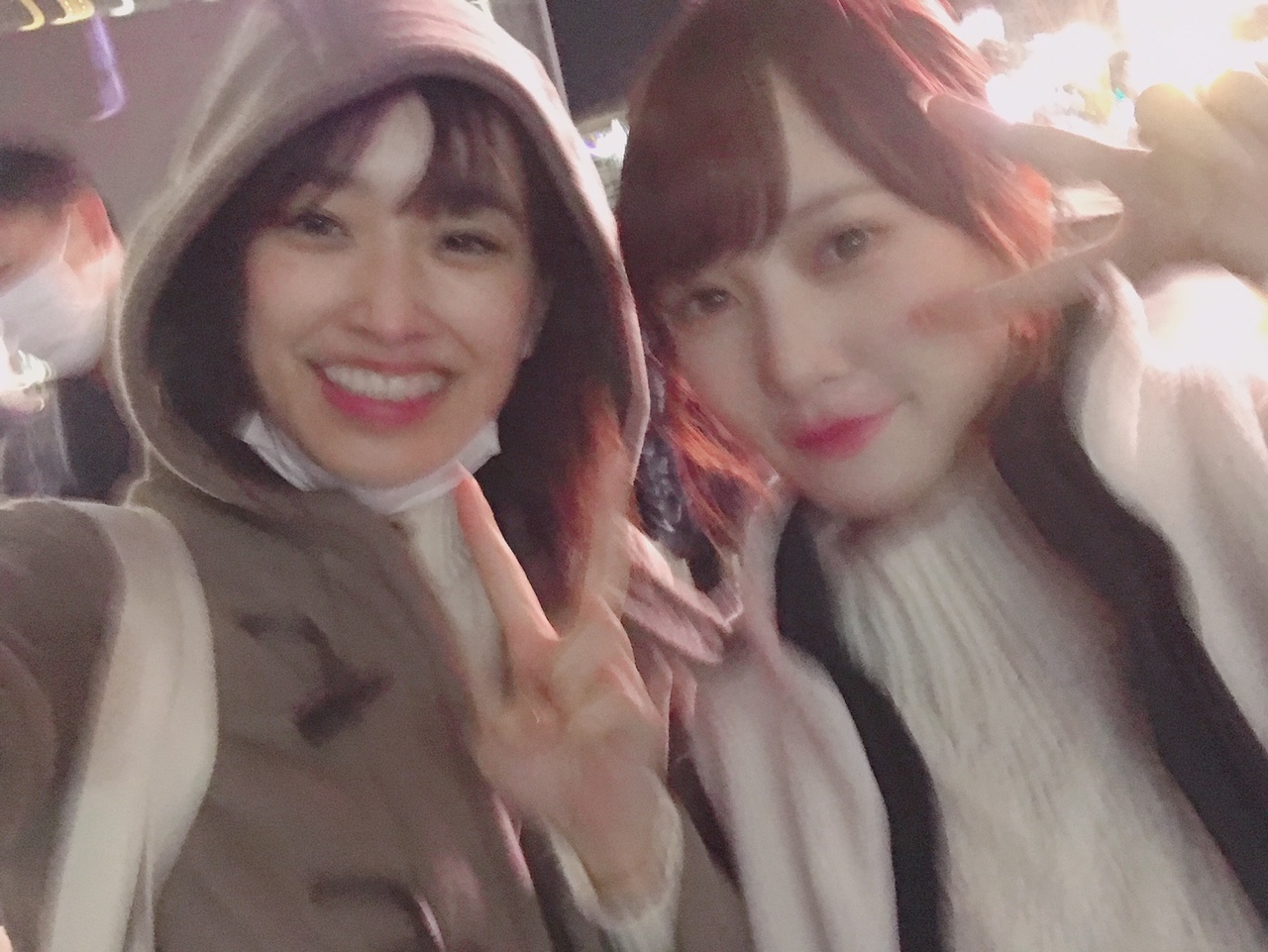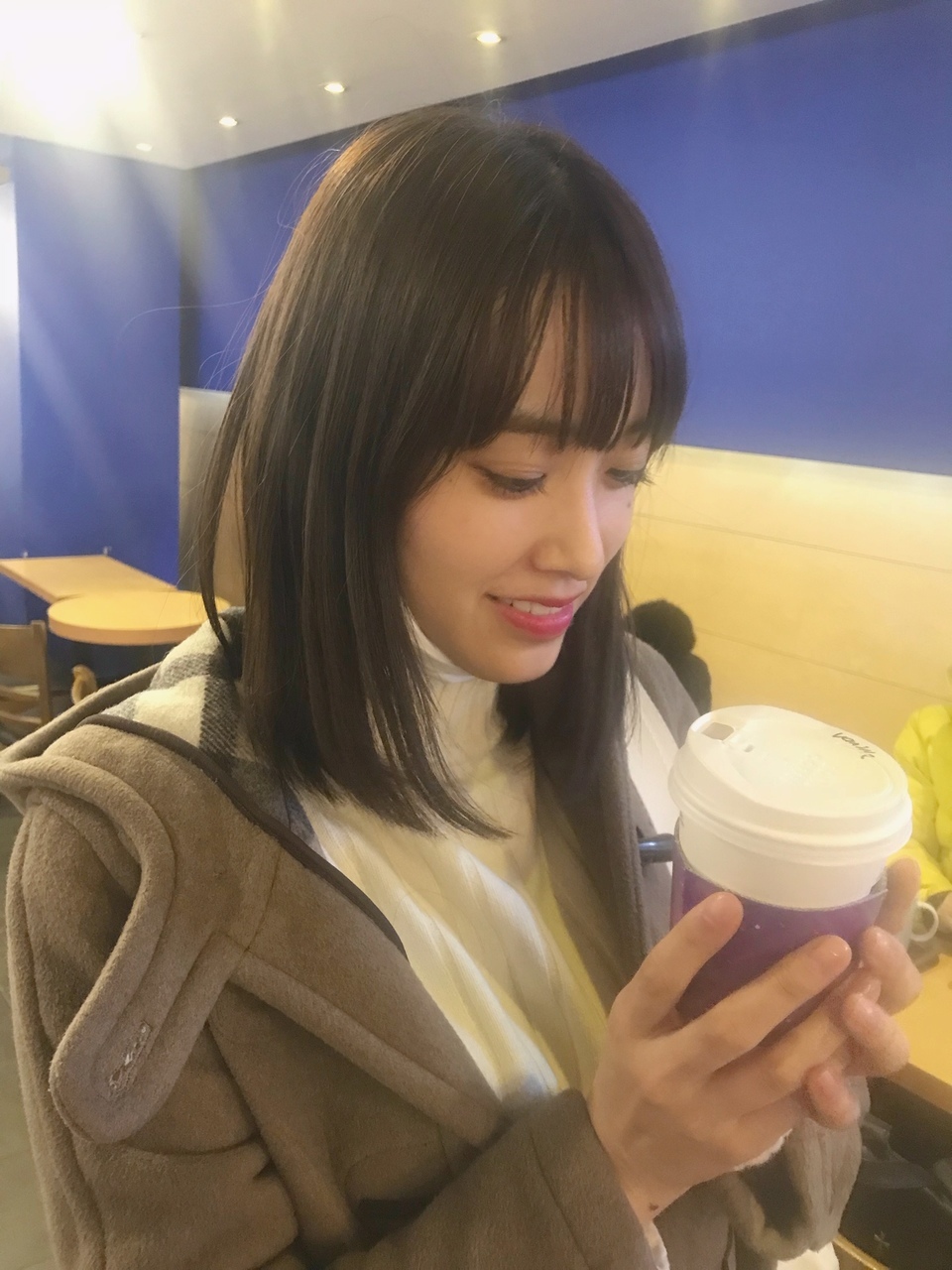 I was even able to fully enjoy the cold, cold Korea. ❄️
I will work even harder so that Hiragana Keyakizaka46 can have performances in various countries again!
And then, on the 11th, 12th, and 13th, we held "Hiragana Christmas 2018!" 🎄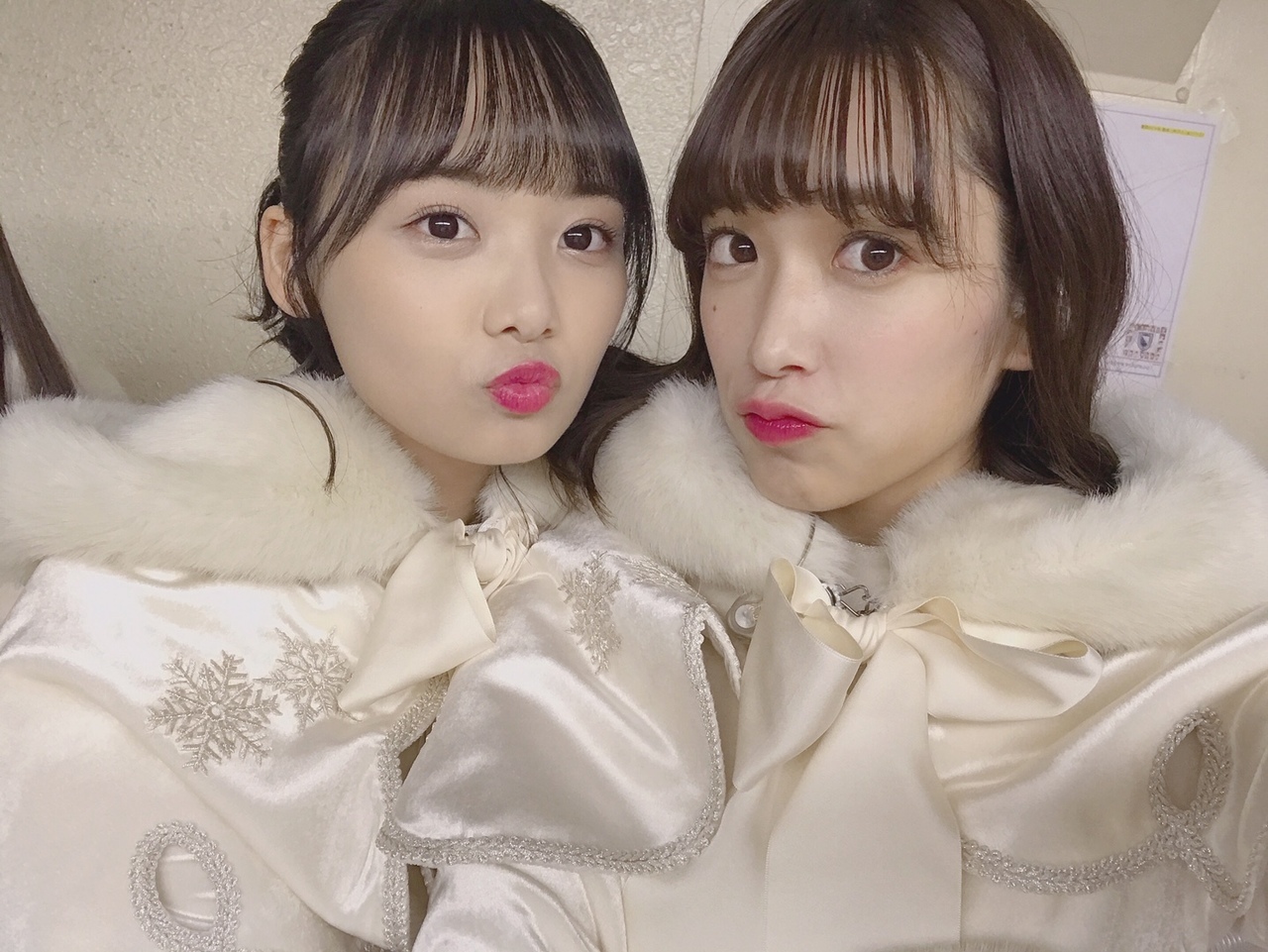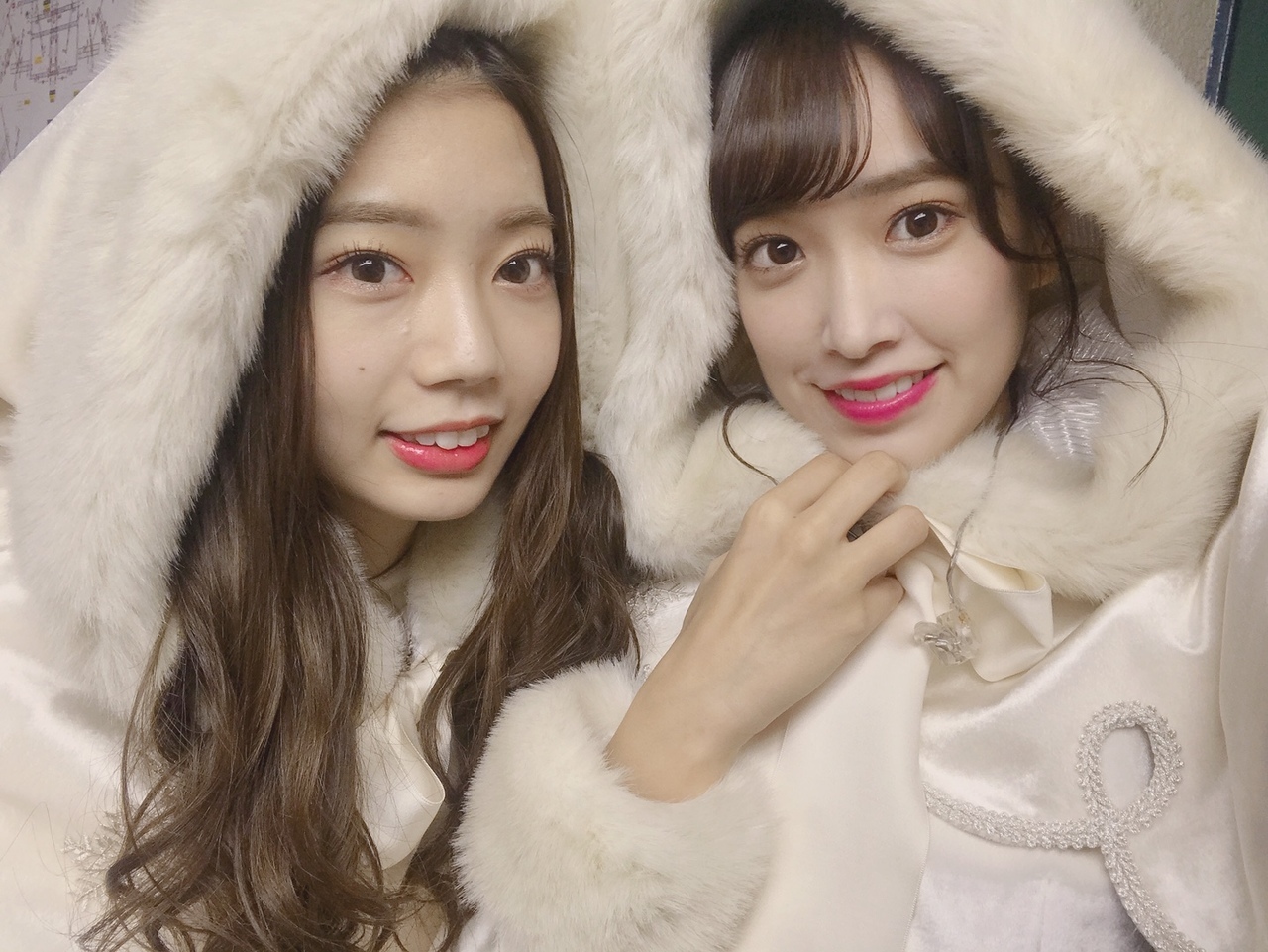 We wore this for the opening, this new uniform is so cuuuuuuute! 🎅
These three days, unlike the last time we did 3 days at Budokan, I had self-confidence and could face it head on!
This year, we experienced many things. I wonder whether you were able to see that growth in everyone.
Even third-gen Hinanonano made her introduction. 👶
It honestly was a truuuuuly fun time...
After all this was over, I felt kind of lonely for the first time in a while.
The time I shared with everyone like this, it is true happiness.
The penlight rainbow in JOYFUL LOVE,
the balloon in 100nen matteba,
the singing voice in Sharin, and more, everything;
it resounds within my heart,
each time I feel like crying,
I'm already an old grandma, aren't I?
I'm even troubled by the tears.
I knew that the lives would be the best! I love them!
We were even able to perform inside the dreamy World View Set this time. 🏰
All of us are truly fortunate people!!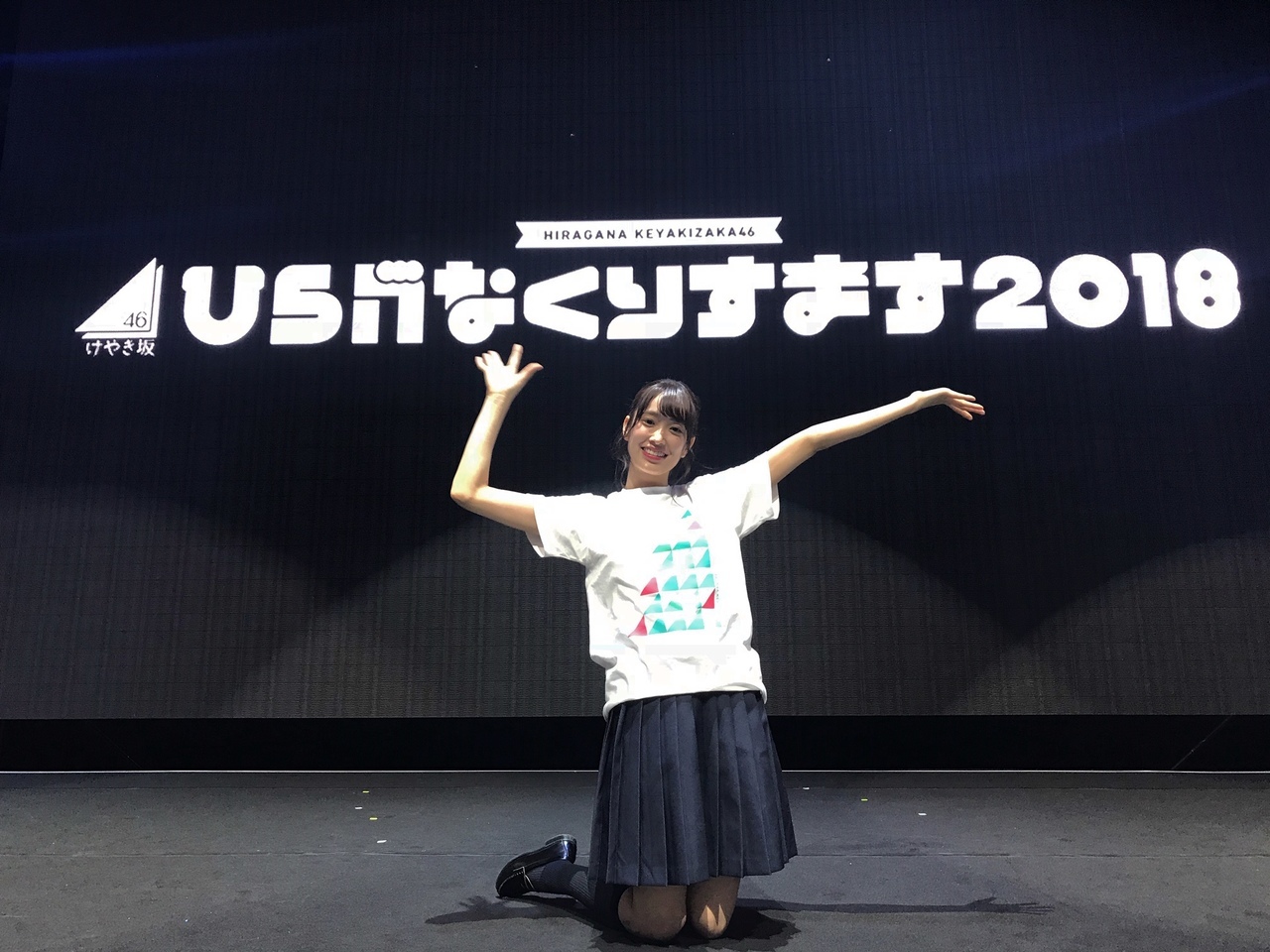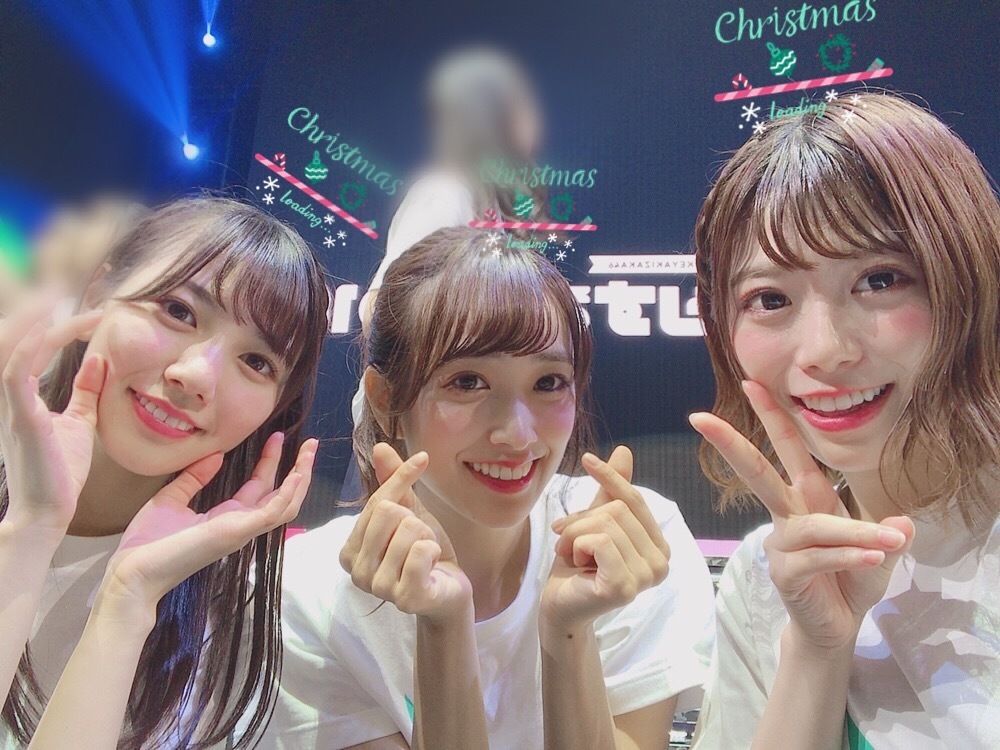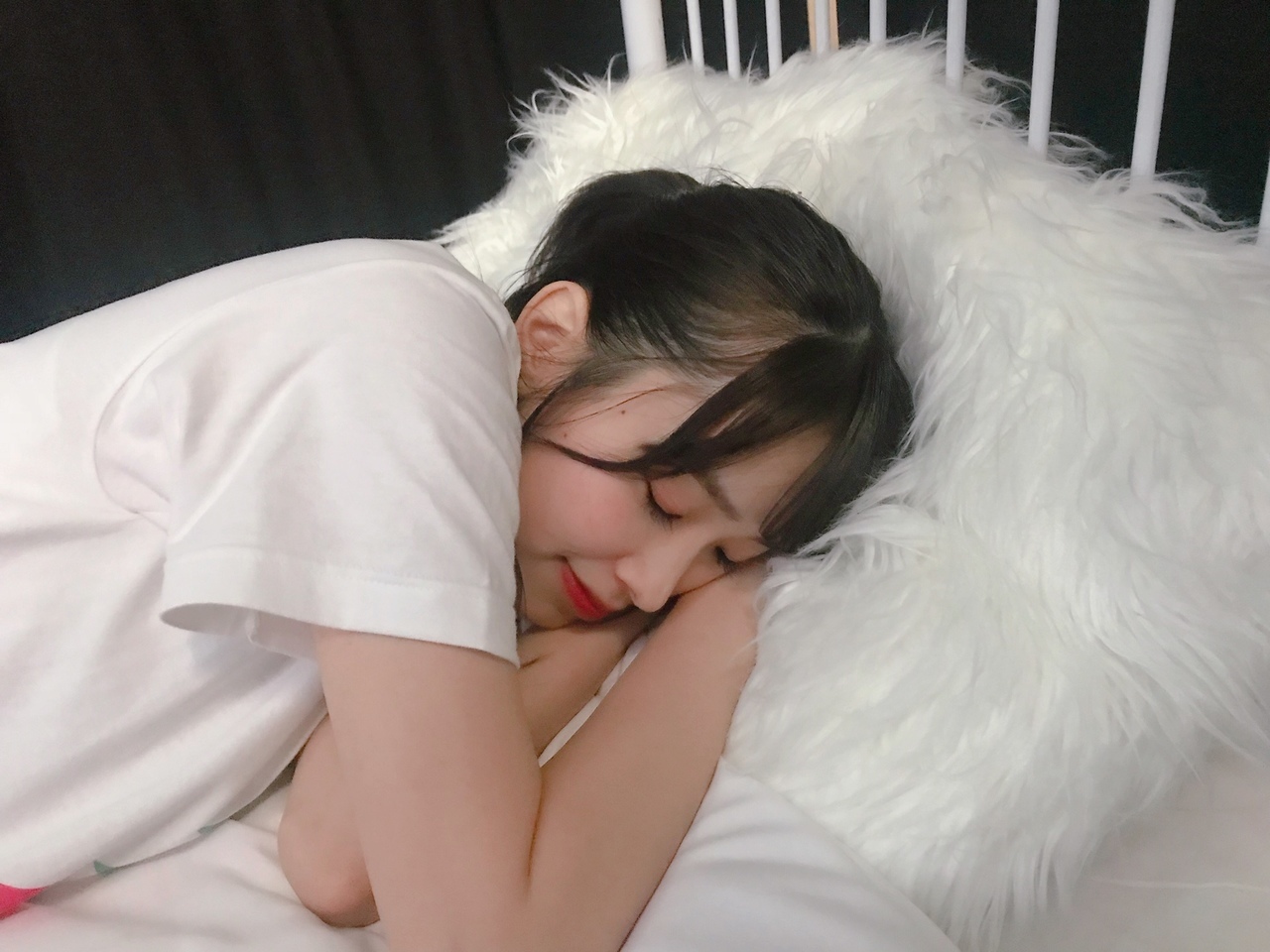 The bed in which Memi slept. 🌝
With that, the big live of 2018 has come to an end.
But in 2019, I want to show you an even more powerful version of Hiragana Keyakizaka46.
Thank you so much to everyone who is always supporting Hiragana Keyakizaka46!
We are able to spend such a truly happy time because of all of you.
I want to thank each and everyone of you..!
Now and in the future, please keep supporting us! ☺️
Today is the last nation-wide handshake event for the 7th single!
Let us meet again~ 👋
See you later ( ˙-˙ )/
Kumi Sasaki
---
Japanese Original

こんばちは

冬は一番好きな季節です☃️
でも今一番行きたいところはリゾート🏝

メンバーと行って夕方の海とか
散歩したいな〜っていうのか今の夢です☀️

どこに行くにもメンバーと行きたいなって思います🧚‍♀️
あ、マリオパーティもしたい🎄

佐々木久美です。

ちょっと前のお話になってしまったのですが、
色々ありました〜〜!

まず!12月10日!
韓国のMnet Asian Music Awardsの
ステージに立たせていただき、
更に、「Best New Asian Artist」日本枠の
賞もいただきました!!!

こんなにずっしりと重いトロフィーを
頂いたのは初めてなので感無量です。
HIRAGANA KEYAKI、、、😭




嬉しい嬉しい。

授賞式で代表して韓国語で
ご挨拶をさせていただいたのですが、
緊張して緊張して、
明後日の方向を向いて喋ってしまいました😲

でも、自分が好きで、
勉強していたことが役立って
とても嬉しかったです!
2019年は韓国語ぺらぺらになるぞ💪

パフォーマンスでは
今までにないくらい緊張したのですが、
みんなで気持ちを一つにして、
自分たちでも納得のいくステージが
できたと思います😳
本当に一瞬に感じたのですが、
楽しかったなあ、、、

でもやっぱり名だたるアーティストさん方が
沢山いたのですが、
本当に圧巻のパフォーマンスでした!!
沢山吸収してきました〜素晴らしい機会でした。




寒い寒い韓国も満喫できました❄️

また色々な国でけやき坂46の
パフォーマンスができるように
もっと頑張りたいと思います!

そして、11.12.13日は
「ひらがなくりすます2018」でした🎄!




オープニングで着た、
可愛いいいい新衣装です🎅

この三日間は
前回やらせていただいた武道館3daysとは違い、
自信を持って臨むことができました!

この一年で沢山のことを経験していただき、
その成長を少しは皆さんに見ていただけたかな?
と思います。

3期生のひなのなのも紹介できましたし👶

本当にほんとーうに楽しい時間でした、、。
終わってからあんなに寂しいって思ったのは
初めてでした。

それくらい皆さんと共有した
あの空間が幸せでした。
JOYFUL LOVEでの虹ペンライトも、
100年待てばの風船も、
車輪の歌声も、他も全部、
心にずしーんと響いて、
その度に涙が出そうになって
もう私はおばあちゃんですね。
涙もろくて困ります。

やっぱりライブは最高です大好きです!

今回も素敵な世界観のセットの中、
ライブができました🏰
本当に私たちって幸せ者だー!




芽実が寝てたベット🌝

2018年の大きなライブは
これで終わりなのですが、
2019年はもっとパワーアップした
けやき坂46をお見せしたいです!

いつもけやき坂46を支えてくださる皆さん、
本当にありがとうございます!
皆さんがいるから私たち
こんなに幸せな時間を過ごせています。
一人一人に感謝を伝えたいくらいです、!

これからもよろしくお願いします☺️

今日は大阪で7th最後の全国握手会!
また会いましょう〜👋

ではまたね( ˙-˙ )/

佐々木久美
---