Mischievous
   Date: 13.10.2018 11:40
Summary: Doki doki, blt graph, event in Nagoya and Yokohama
   Tags: 
    Url: http://www.keyakizaka46.com/s/k46o/diary/detail/17720
Good afterning,
I love it when I get the doki-doki-feeling.
I hate my heart going pit-a-pat, but I love doki-doki.
My favorite doki-doki is the doki-doki-moment when opening a loot-crate kind of box*.
Therefore, if it's random, I will just buy it.
I'm also aiming for the Keyakizaka cards.
This is Kumi Sasaki.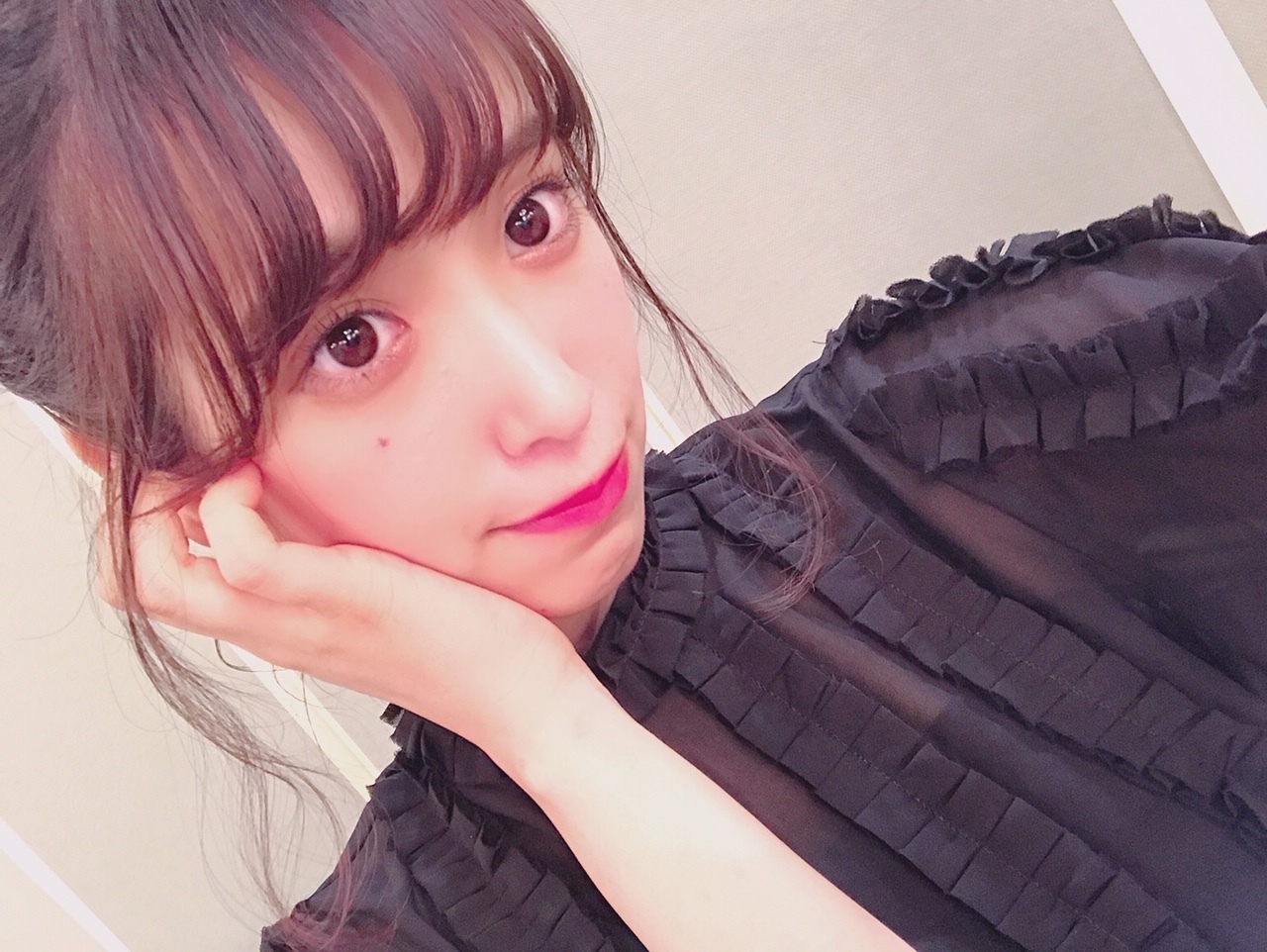 I am being featured in the "blt glaph" from the 12th!
The blt graph that I have been yearning for forever...
I am truly happy. 💃💃
We took some super beautiful pictures, so please be sure to get your hands on it. ❣️
I haven't been posting about it at all, but these are the flowers I received a few days ago at Nagoya and Yokohama. 🌼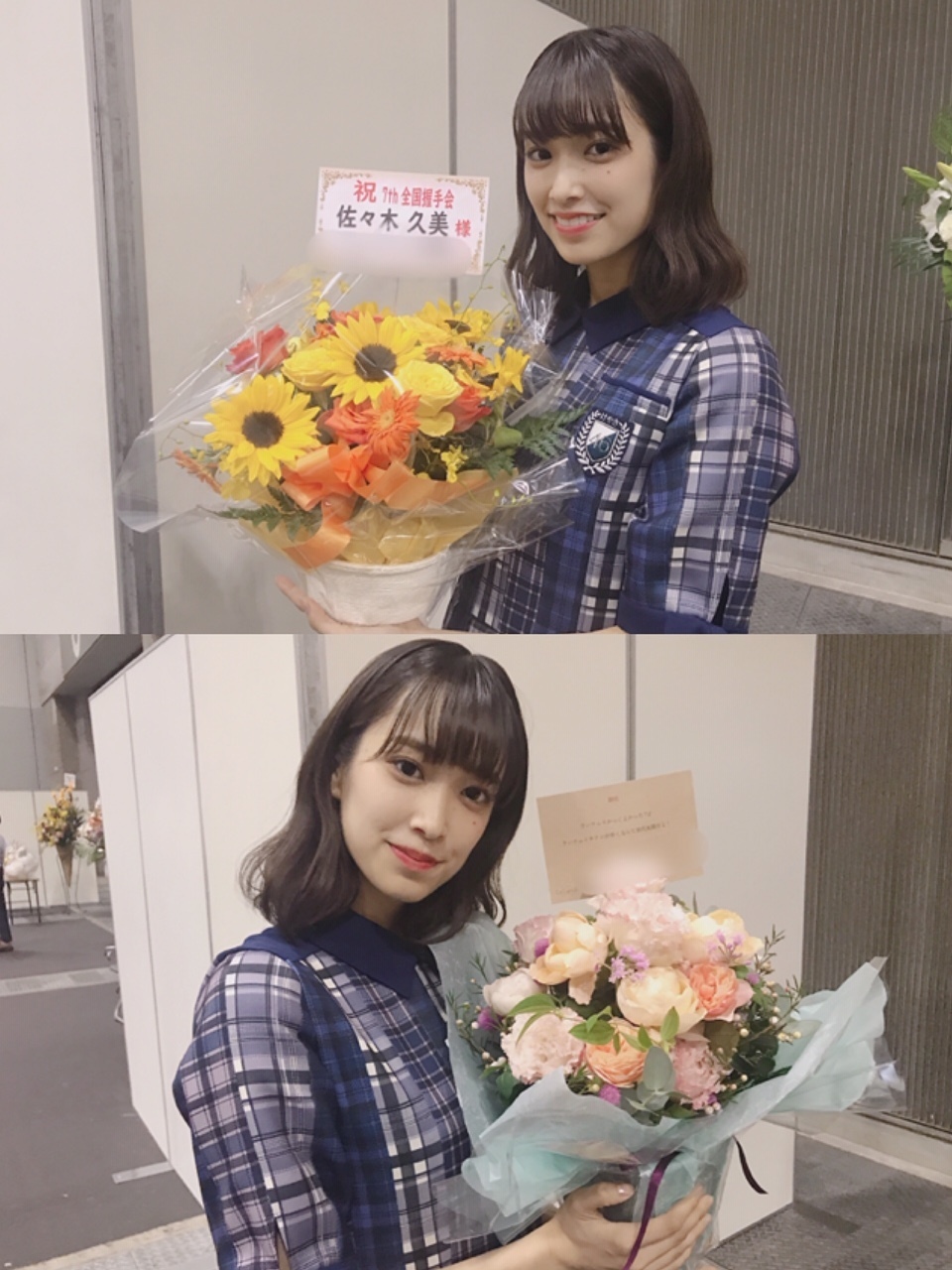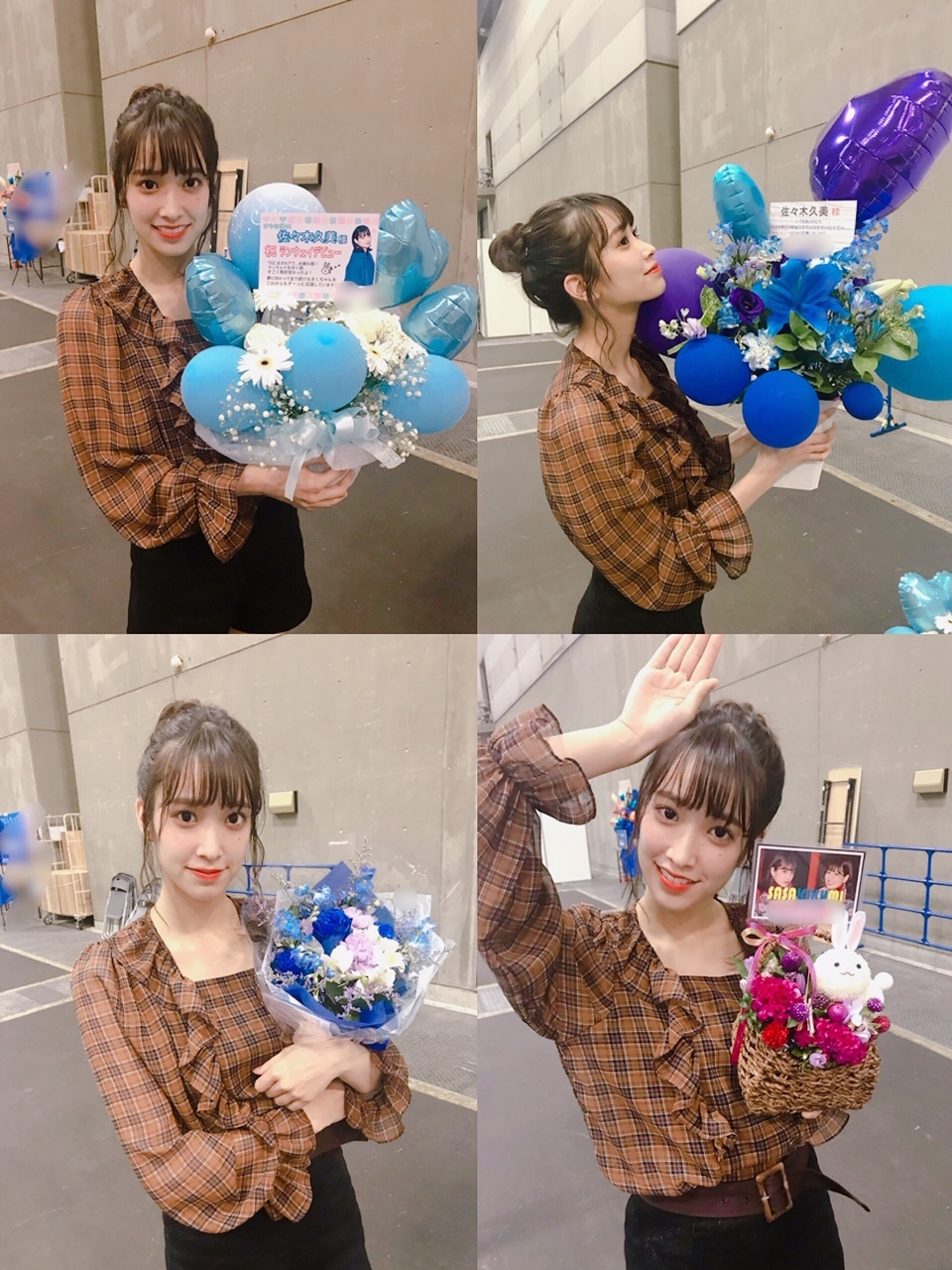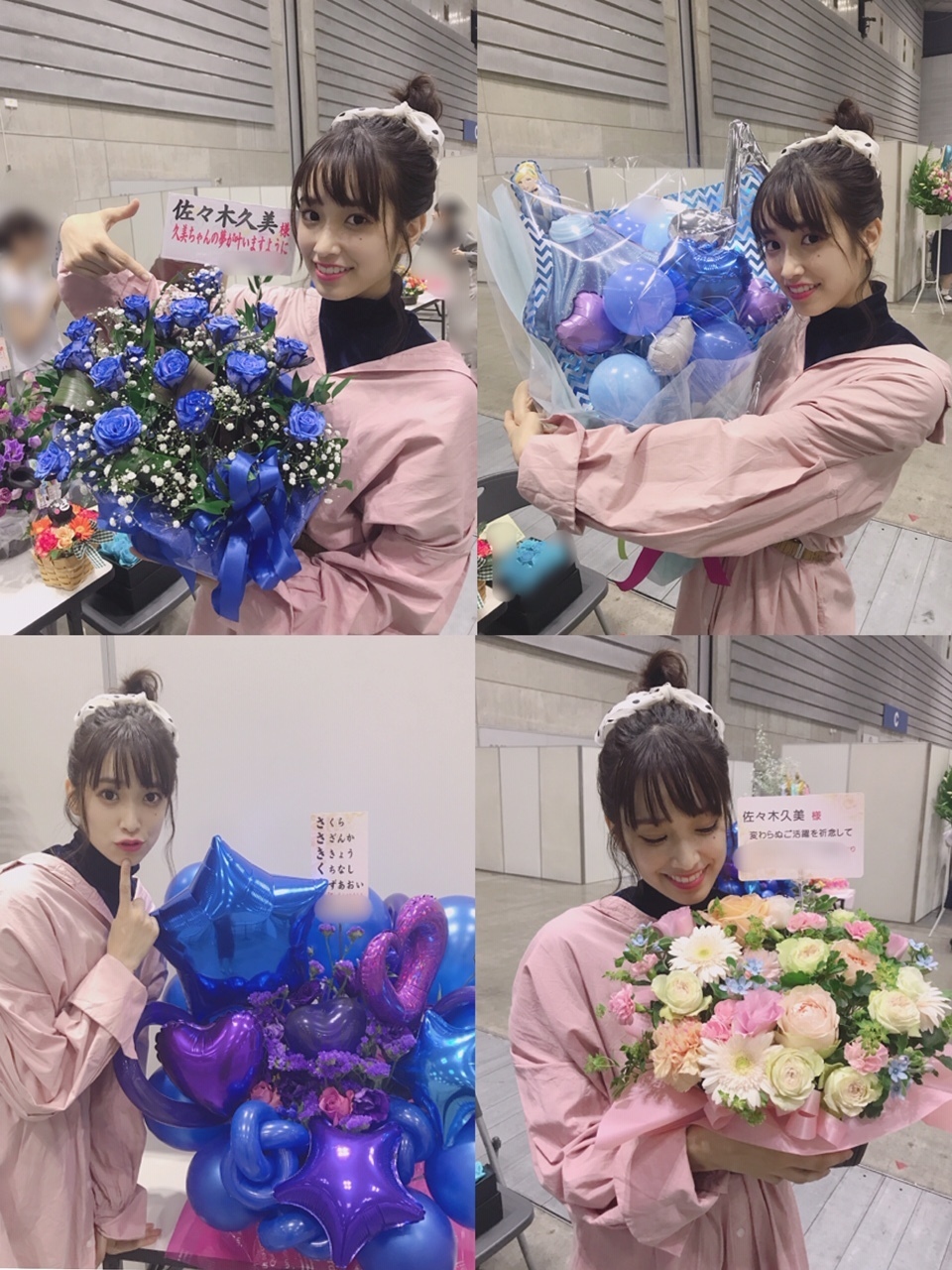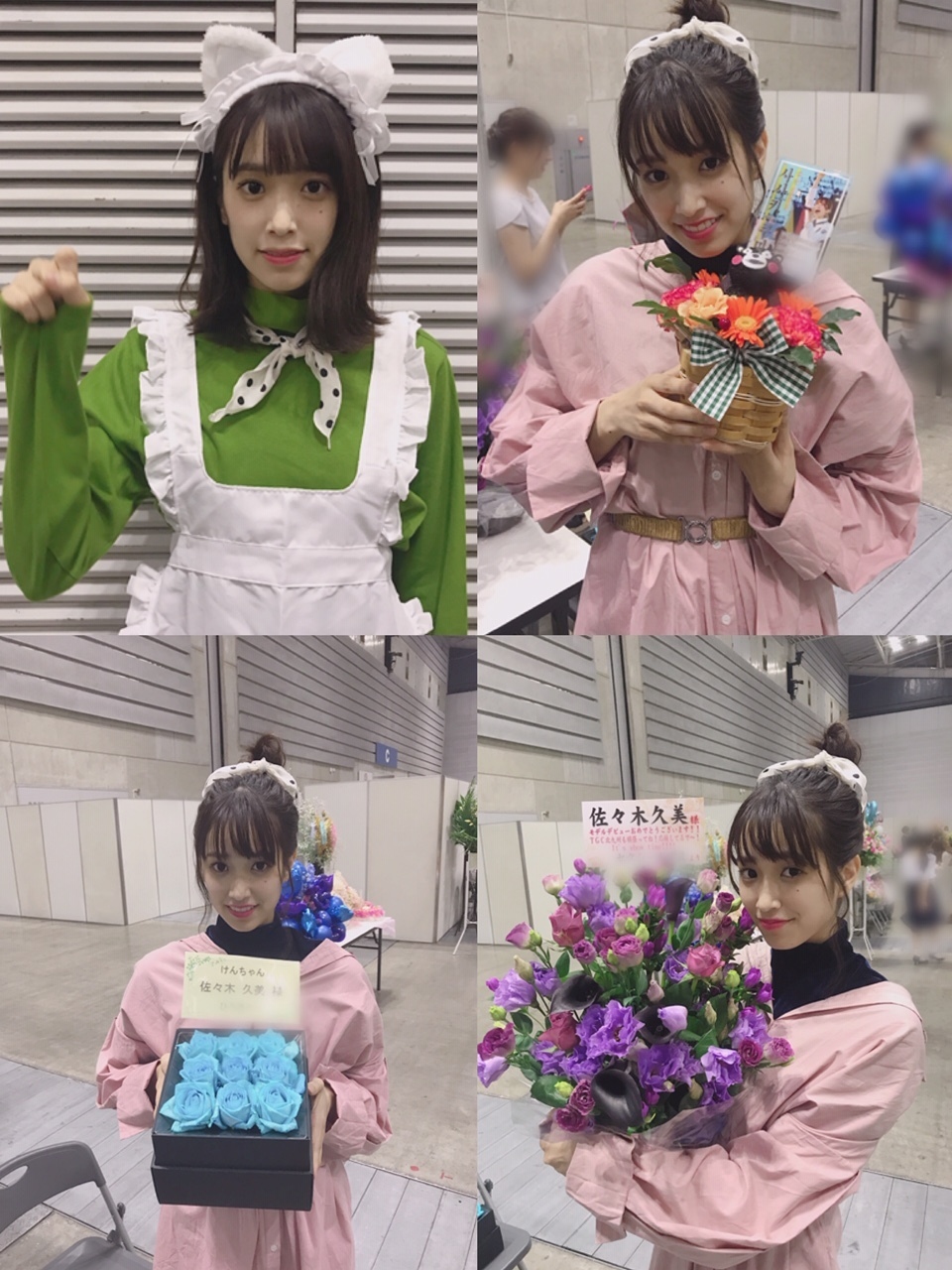 Thank you for these ever wonderful flowers.
And then, here are the clothes I wore in Yokohama~~
🐡 Parts one and two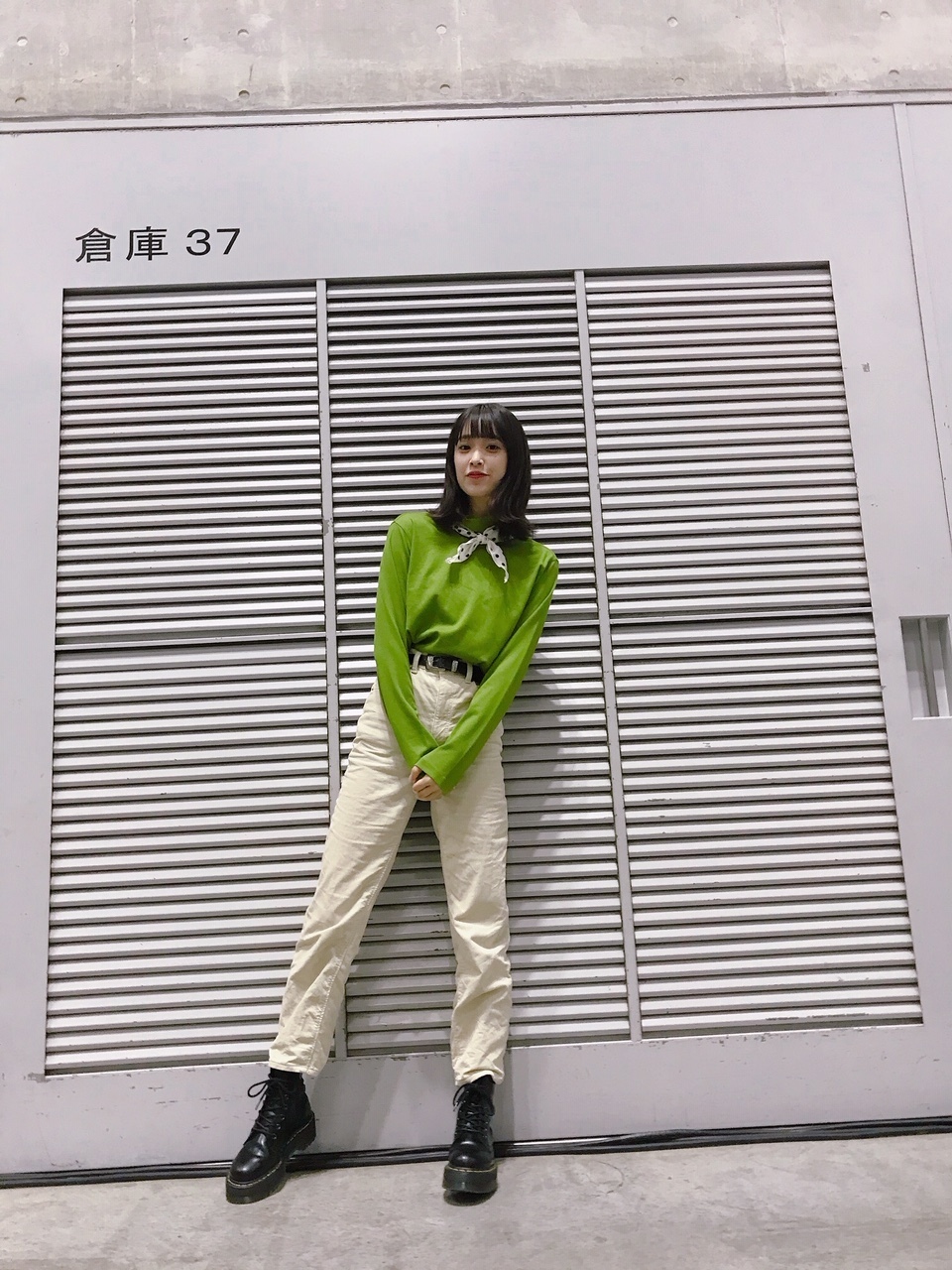 The topic was the Japanese tree frog. 🐸
It was raining, soo〜〜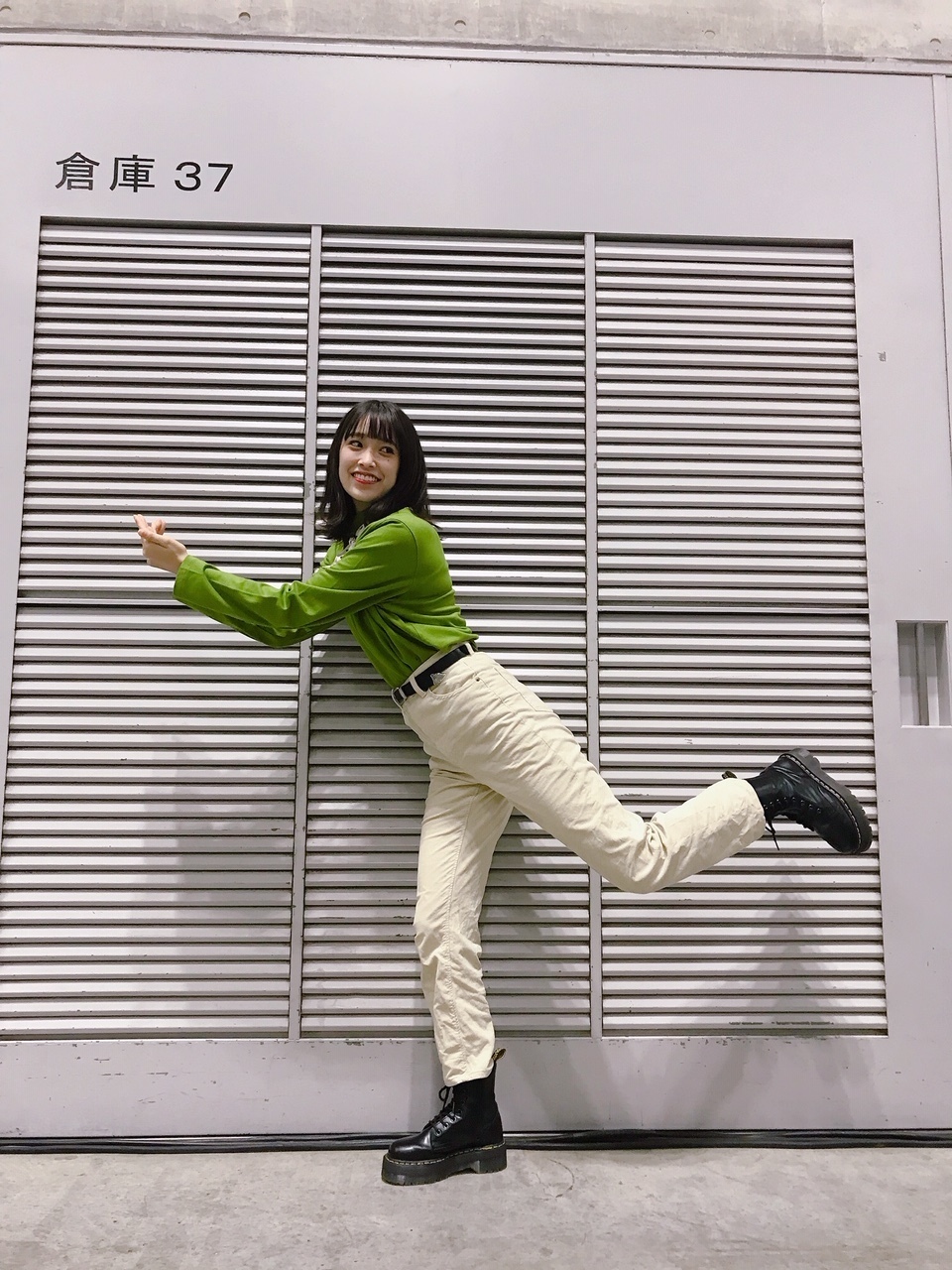 The pose when moving and quaking instantaneously.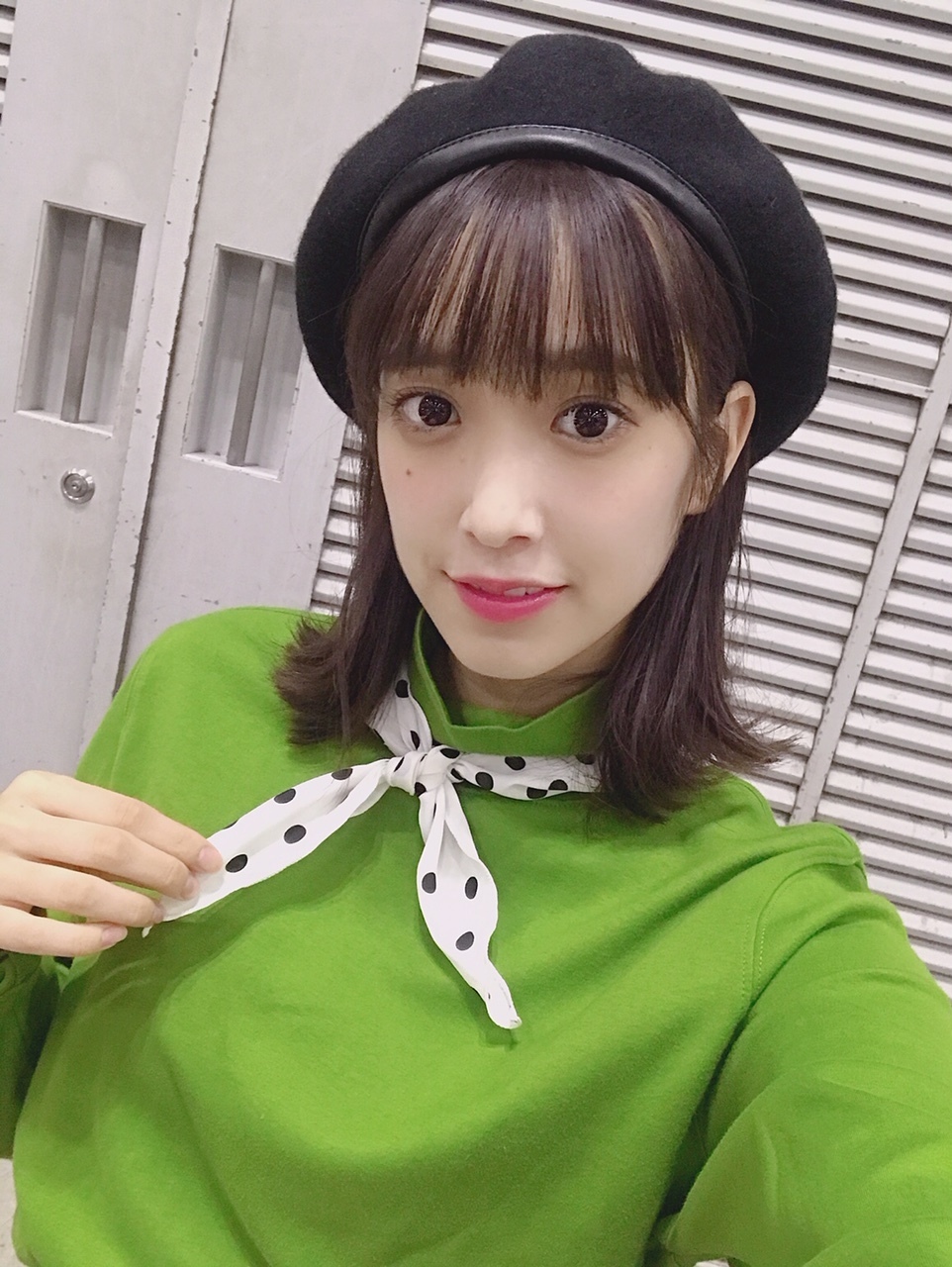 For part two, I wore Meme-chan's beret.
Each time I wear this beret, I get happy because Meme-chan praises me, so I borrowed and wore it.
🐡 Parts four and five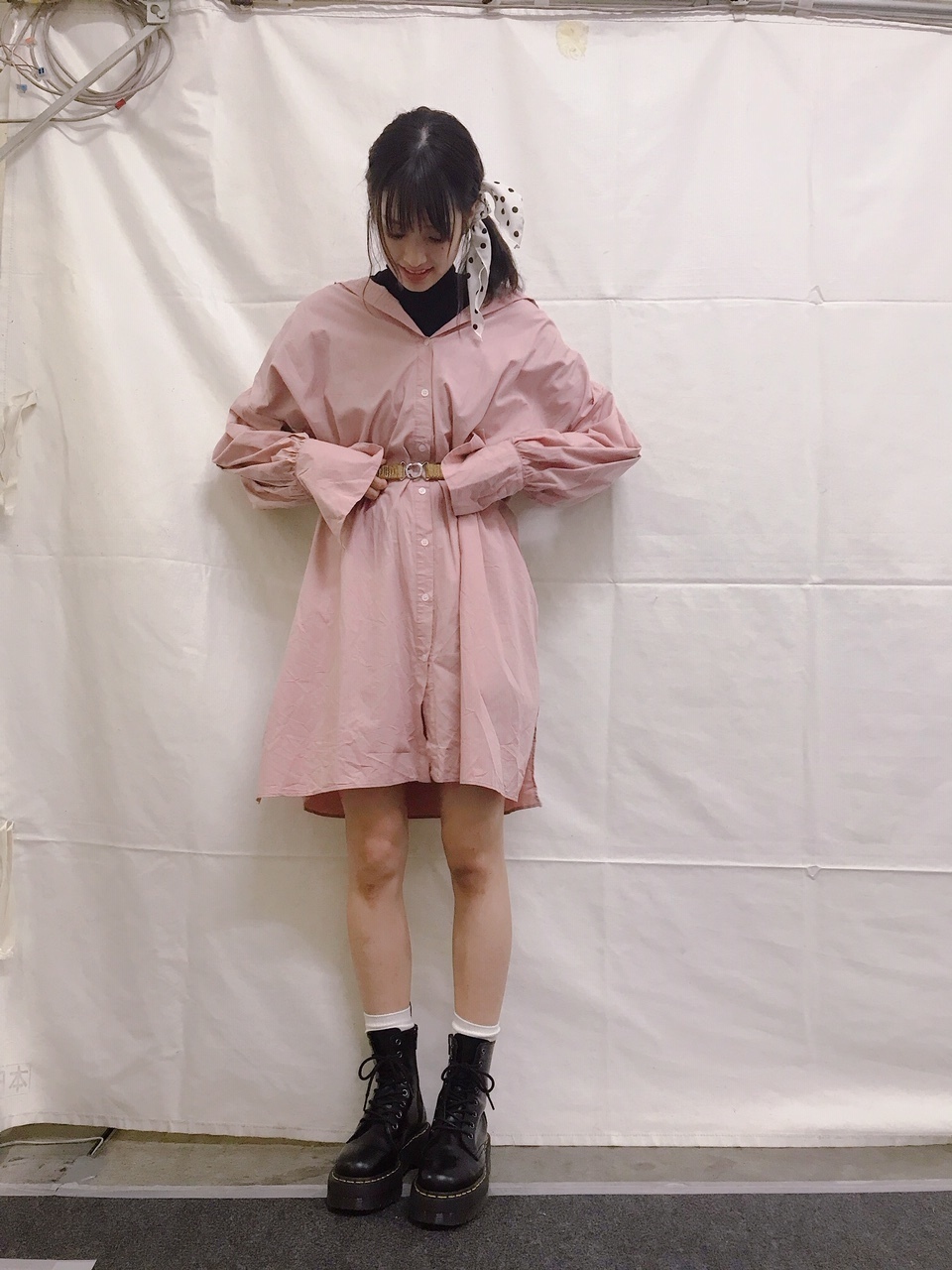 The theme was Bhikkhu [a Buddhist monk].
It was raining, so 🍬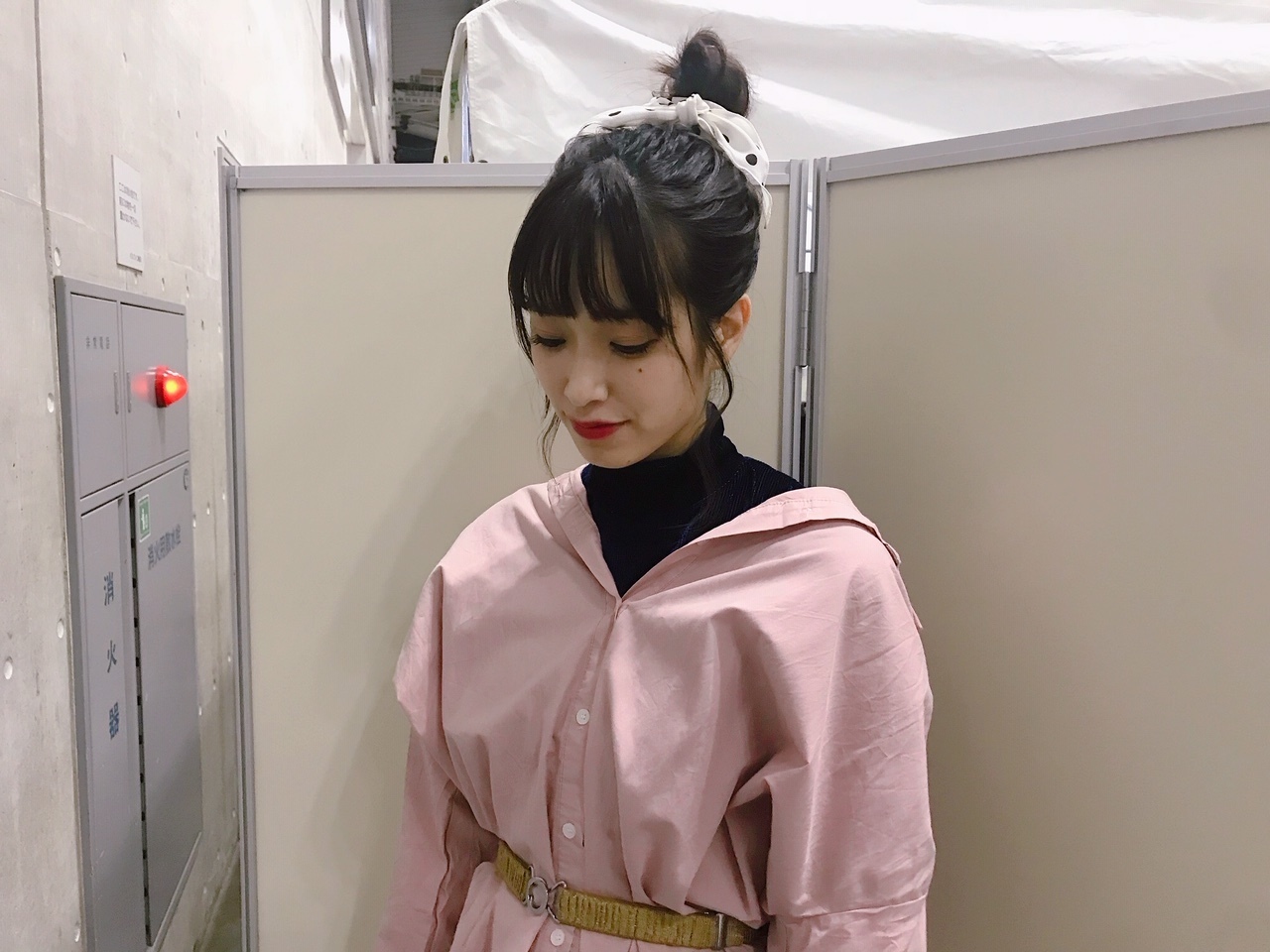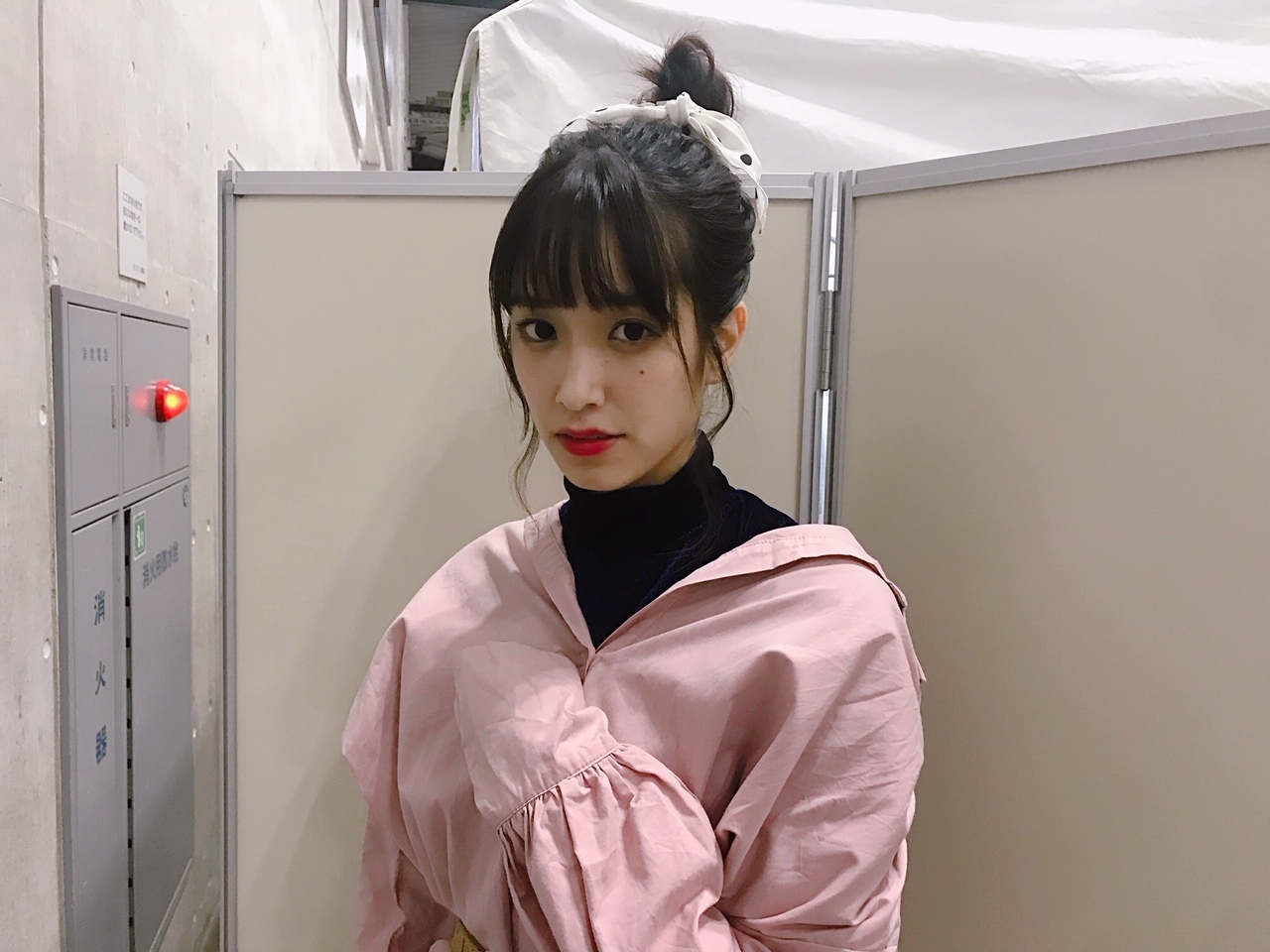 Turning the scarf into an accent,
and totally repurposing it; I like it. 👼
Paan!!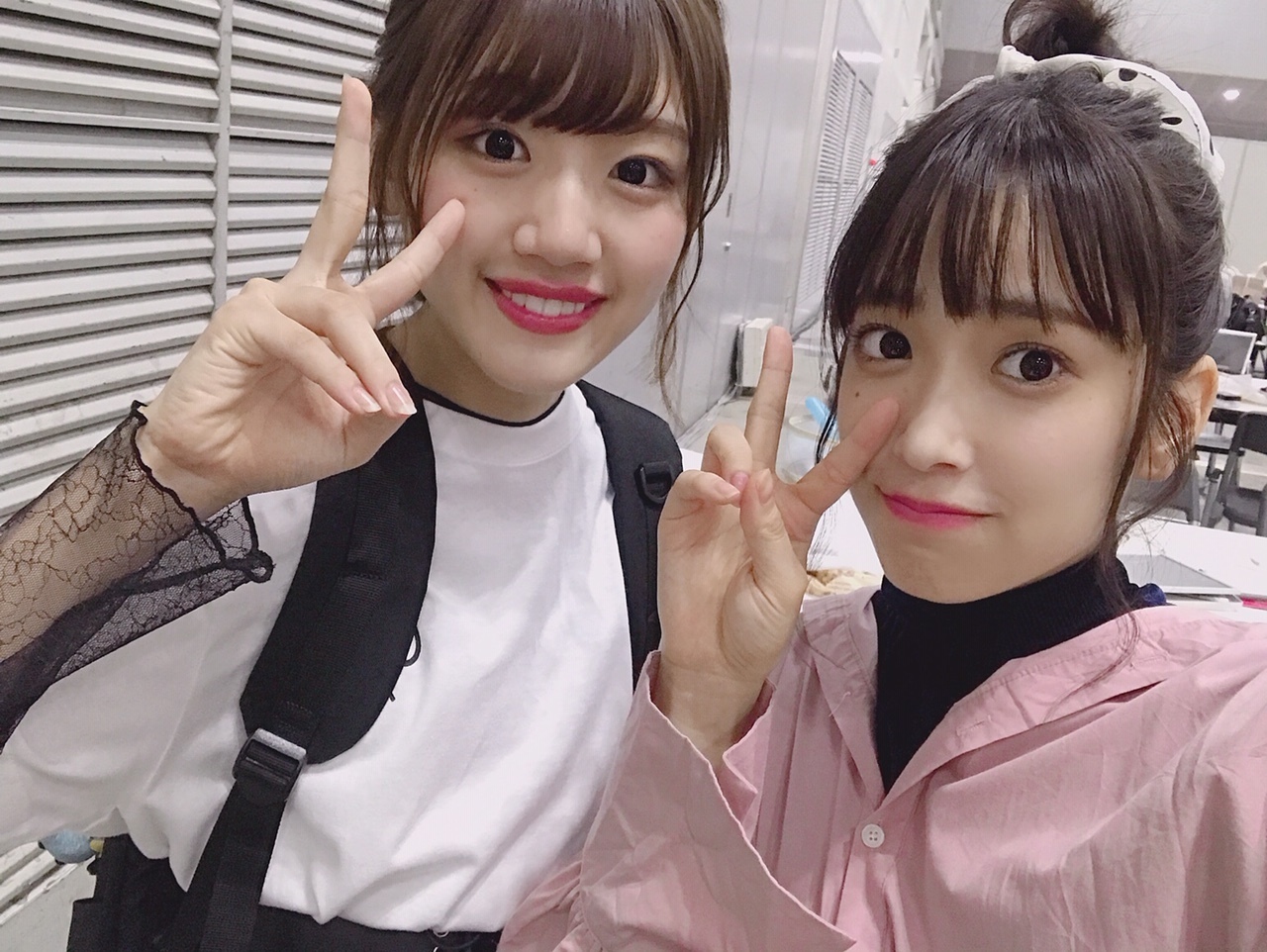 See you later( ˙-˙ )/
Kumi Sasaki
[*TL Note: The literal translation for the loot crate analogy is "something with a system where you can't see the random contents."]
---
Japanese Original

こんばちは

私はドキドキ感を味わうのが大好きです。
ハラハラは嫌いですがドキドキは好きです。

一番好きなドキドキは、
ランダムで中身が見えない系のやつを
開ける瞬間のドキドキです。

だから、ランダムとかだと
つい買ってしまいます。
けやき坂のカードも狙っています。

佐々木久美です。

12日に発売された
「blt glaph.」さんに載せていただいてます!
ずーっと憧れてたblt graph.さん、、、
本当に嬉しいです💃💃

とっても素敵に撮っていただいたので、
是非お手にとってみてください❣️

ずっと載せれていなかった
先日の名古屋と横浜で
いただいたお花たちです🌼

いつも素敵なお花を
ありがとうございます。

そして、横浜で来たお洋服たち〜〜

🐡1・2部

テーマはアマガエル🐸
雨が降っていたのでね〜〜

クェっって瞬間移動するときのポーズです。

2部ではめめちゃんのベレー帽被りました。

ベレー帽を被ると、
めめちゃんが褒めてくれるので
嬉しくてかりて被りました。

🐡4・5部

テーマはてるてる坊主です。
雨が降っていたので🍬

スカーフはアクセントになるし、
とても使い回しが出来るので好きです👼

ぱーん!!

ではまたね( ˙-˙ )/

佐々木久美
---