Science Experiment
   Date: 11.11.2018 04:03
Summary: Yonbi Showroom, Hiragana Christmas 2018, Handshake
   Tags: 
    Url: https://www.keyakizaka46.com/s/k46o/diary/detail/18106?ima=0000
Good afterning,
I bought a screwdriver set.
It's one with replaceable tips.
I'm having fun taking apart various things and making some simple repairs.
I want to assemble some furniture~~
This is Kumi Sasaki.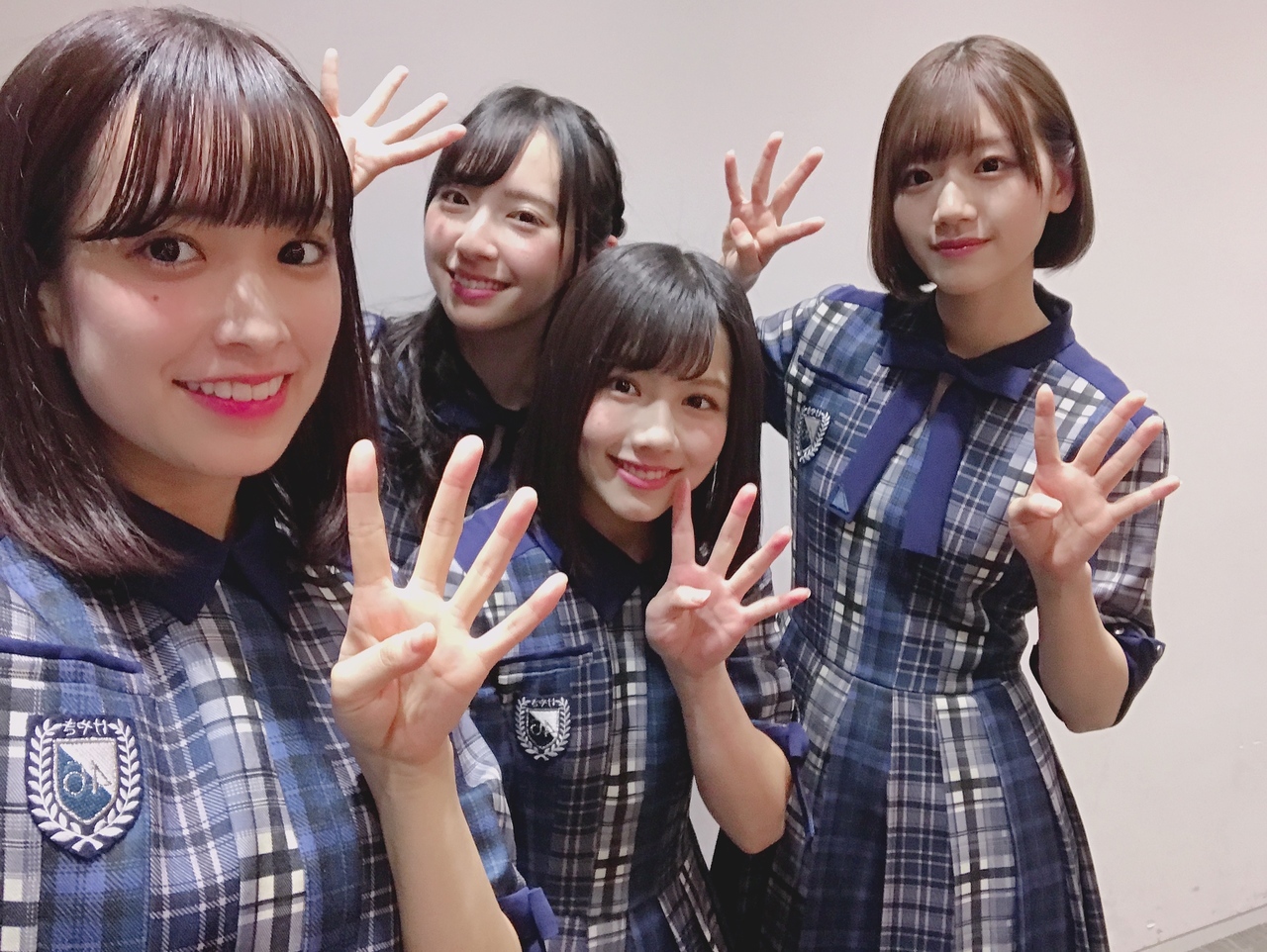 A few days ago, these four people got to do a SHOWROOM together! We called ourselves Team "Yonbi (The four beauties)" because everybody's full name includes the 美(bi)-Kanji. ✌️✌️
We told many fun stories about our current situation ~~
And then, at the end, we made an announcement!!
"Hiragana Christmas 2018!"
We confirmed Hiragana Keyakizaka46's Christmas Live. 🎄🎅💝
It's for three days on December 11th, 12th, and 13th.
The location is Nippon Budokan.
We did a live at Budokan at the beginning of the year, and then we stood on the on the stage at Budokan for the HotStuff-event just a few days ago...
And now, we get to do another three days in December...
What a fantastic year 2018 is. 😳
Is it alright for us to be so blessed?
The priority ticket sale to fan club members has started already!
I surely love Christmas.
I want to be able to spend my beloved Christmas happily together with everyone. I'm looking forward to it. ❣️
And then, about the handshake event the other day.
🐡 Part one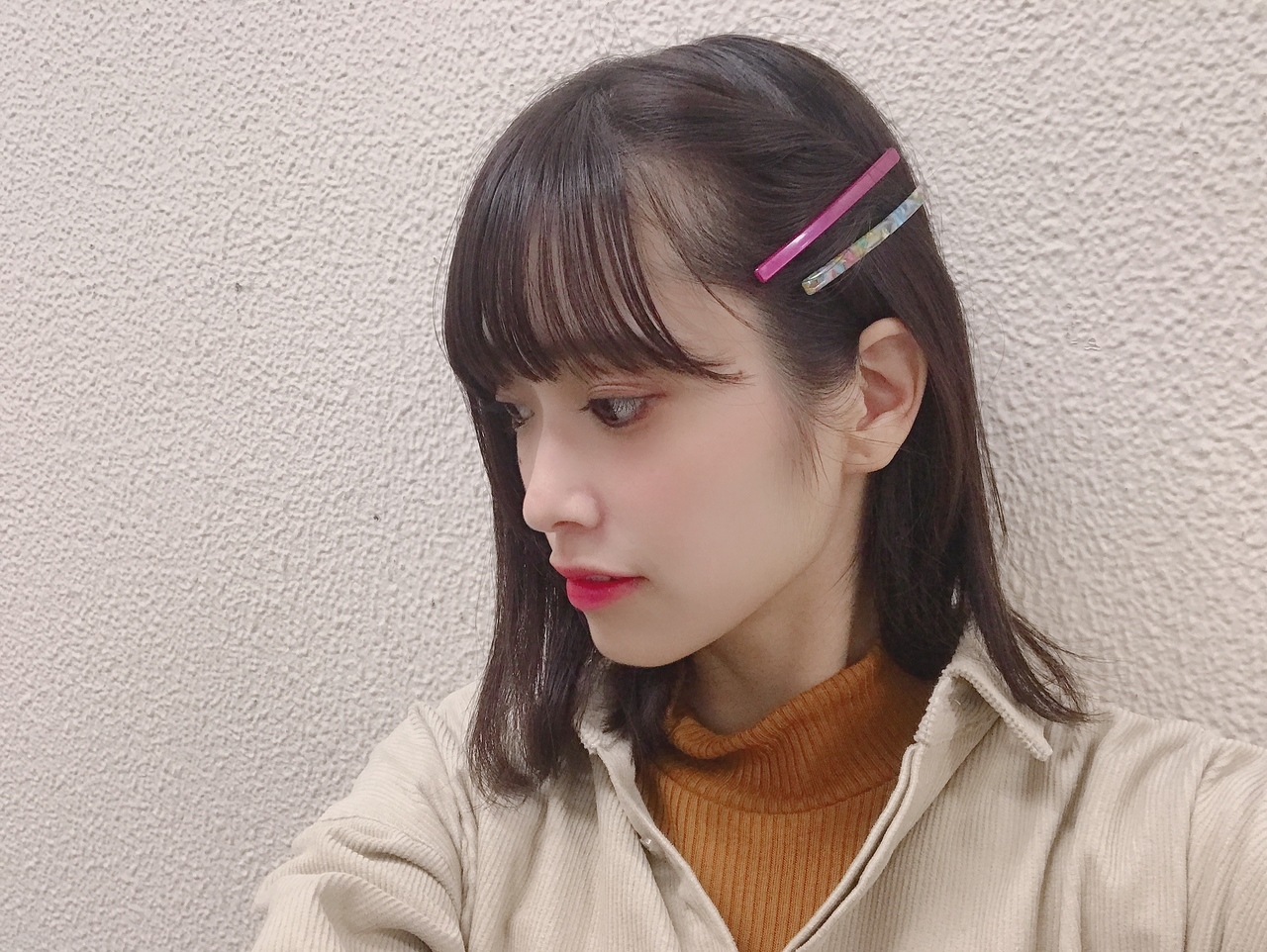 🐡 Part two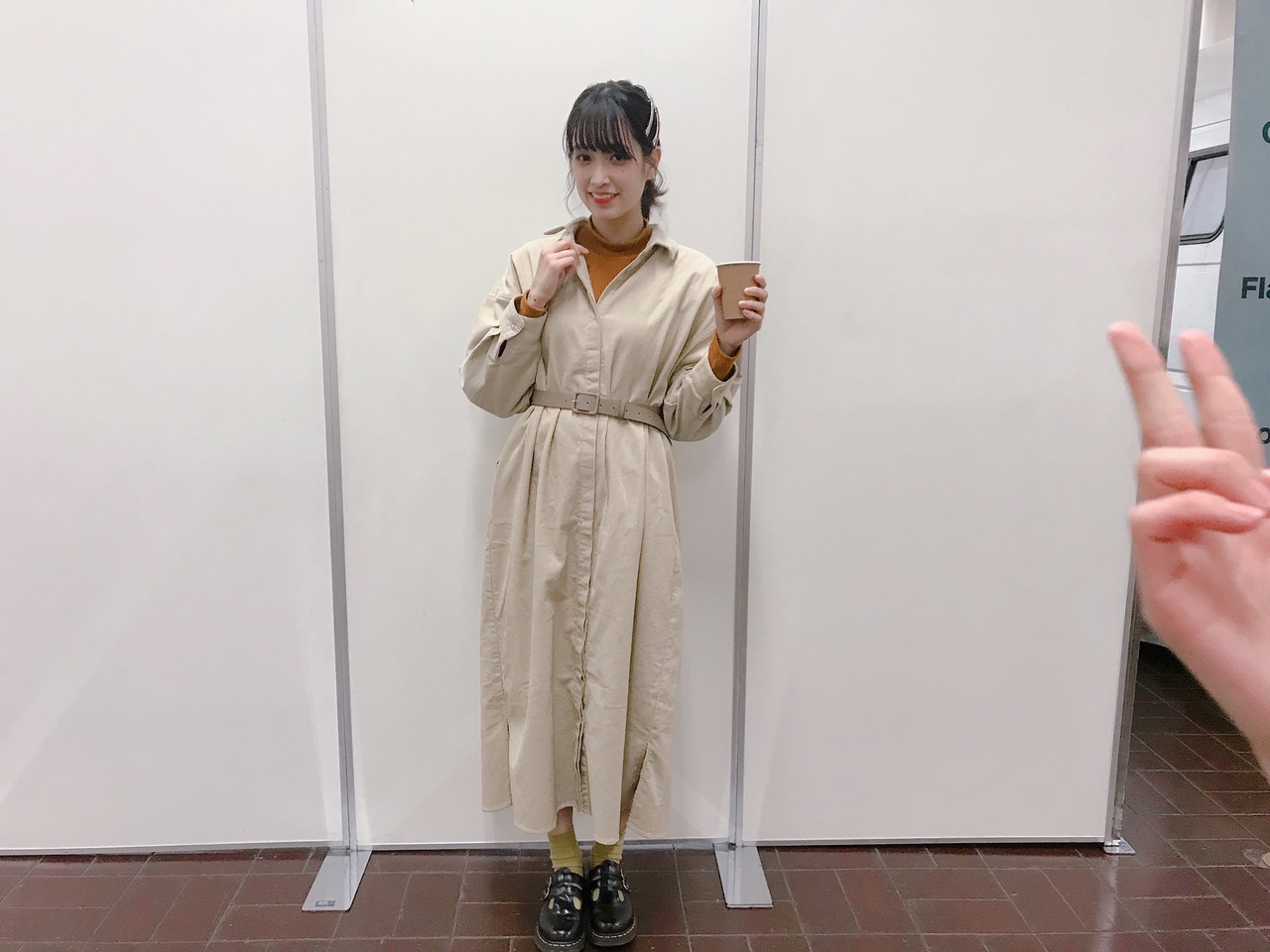 Hinako's hand got into the photo.
This dress is made by Mechakari!
It's my first one from them. 💜
Part three
I wore my Lawson-Uniform~
It was fun being able to say "Welcome to the store" a lot!
I hear you ask "Why are you wearing Meimei's name tag?"
That's because I exchanged costumes with Meimei. It's a little belated Halloween. 🎃
🐡 Part five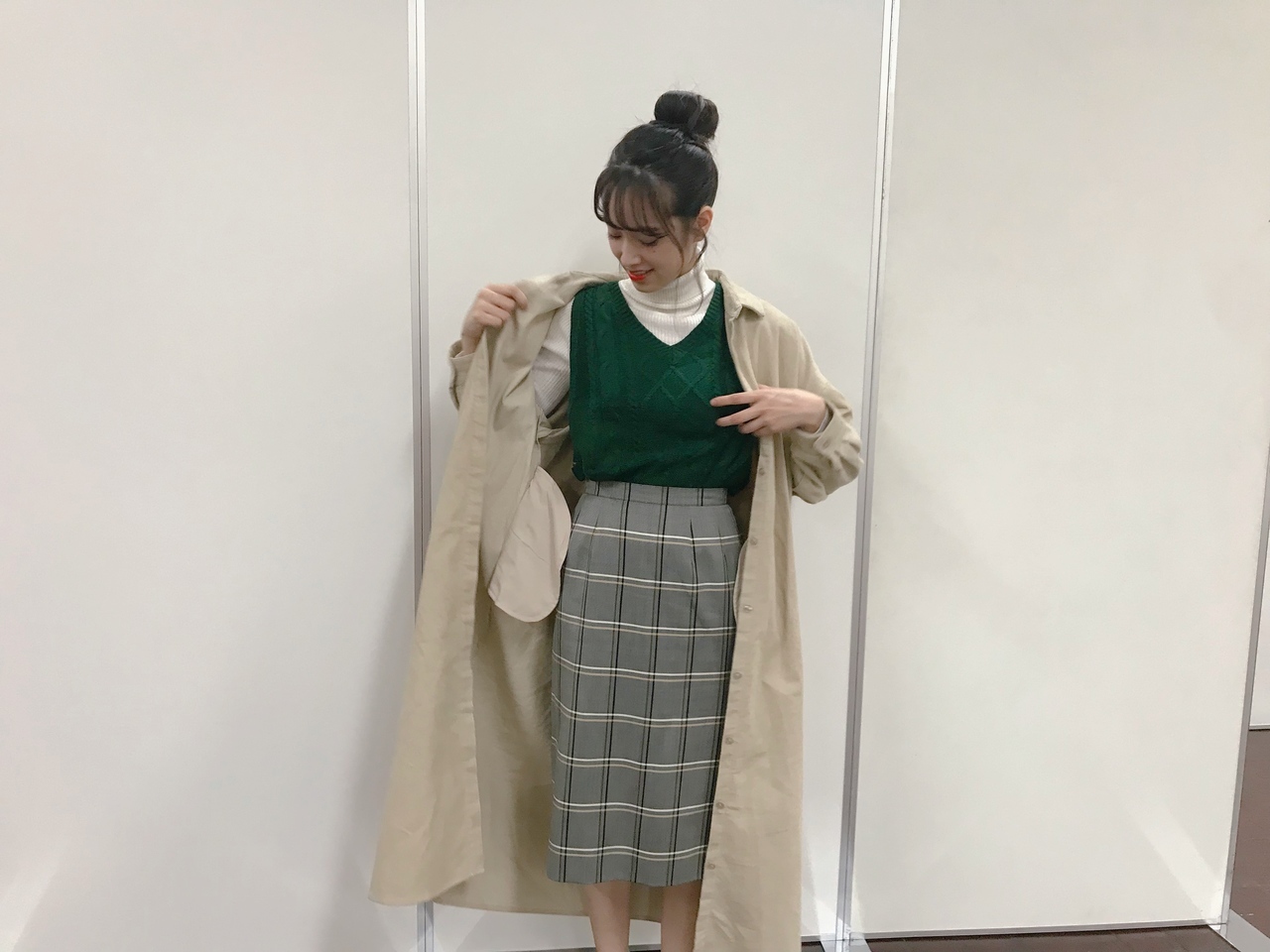 Like the clothes I wore for part one and two, the corduroy dress and green vest that I wear in this are from Mechakari!
Those were the first Mechakari in my life. 💜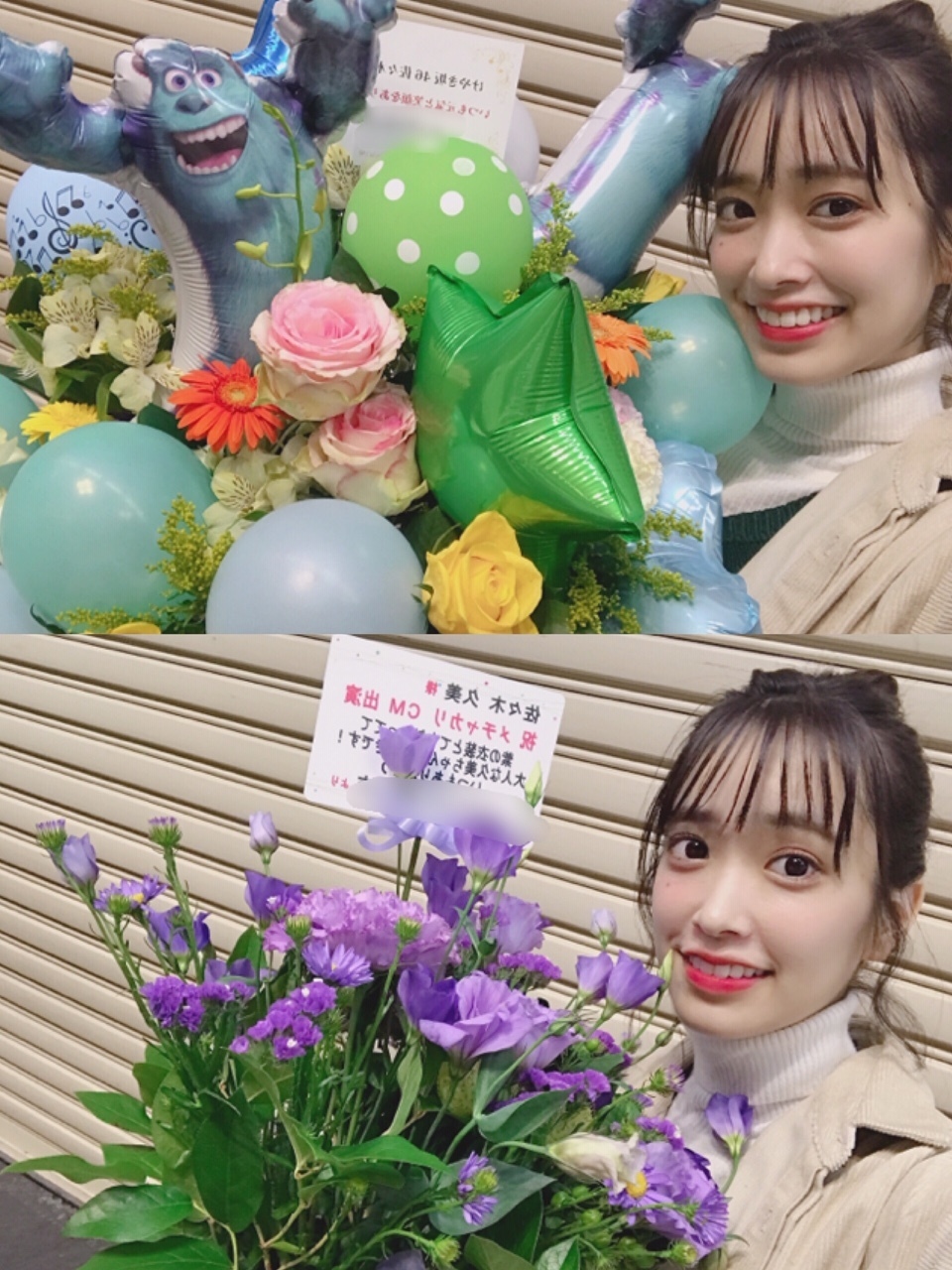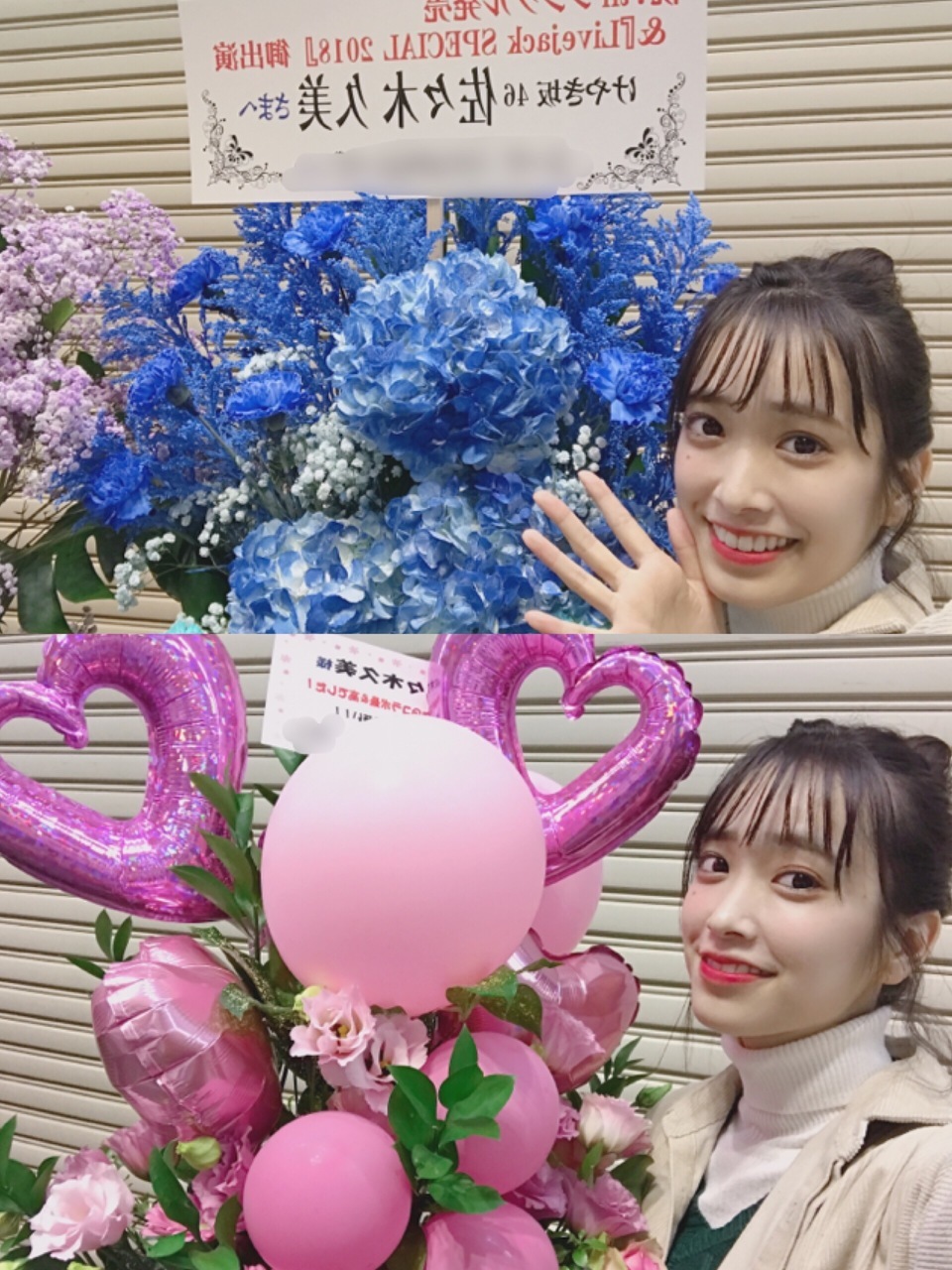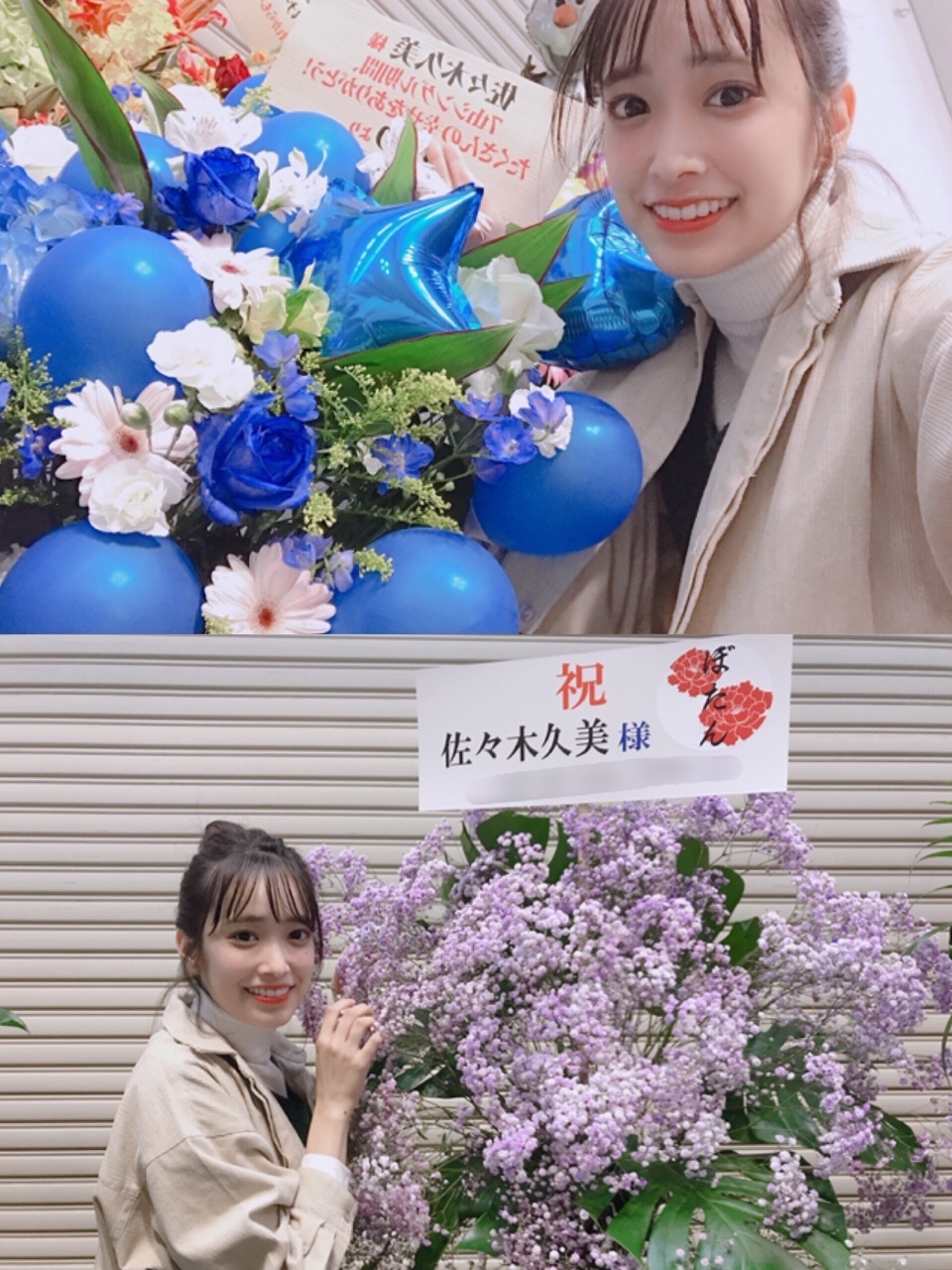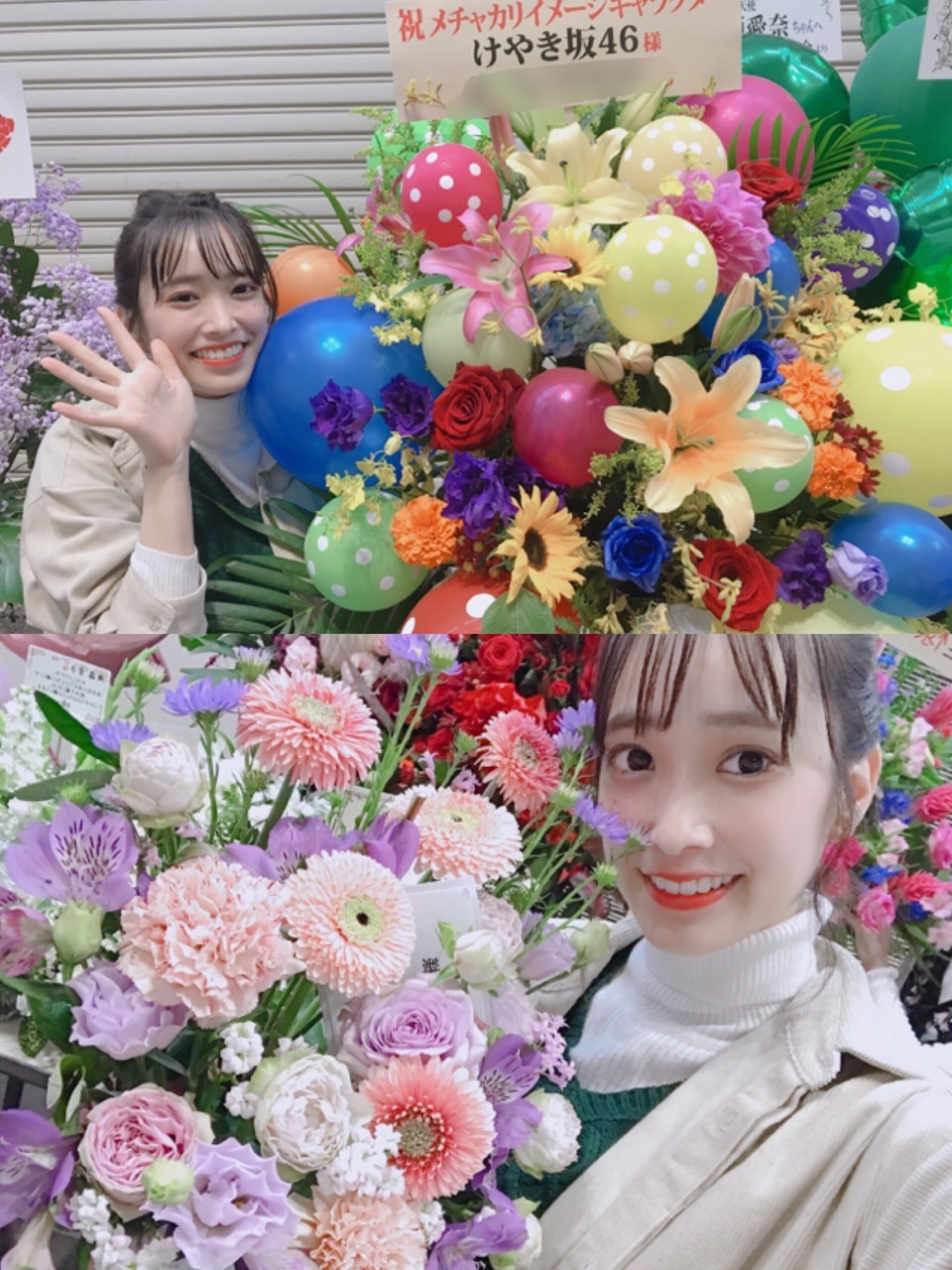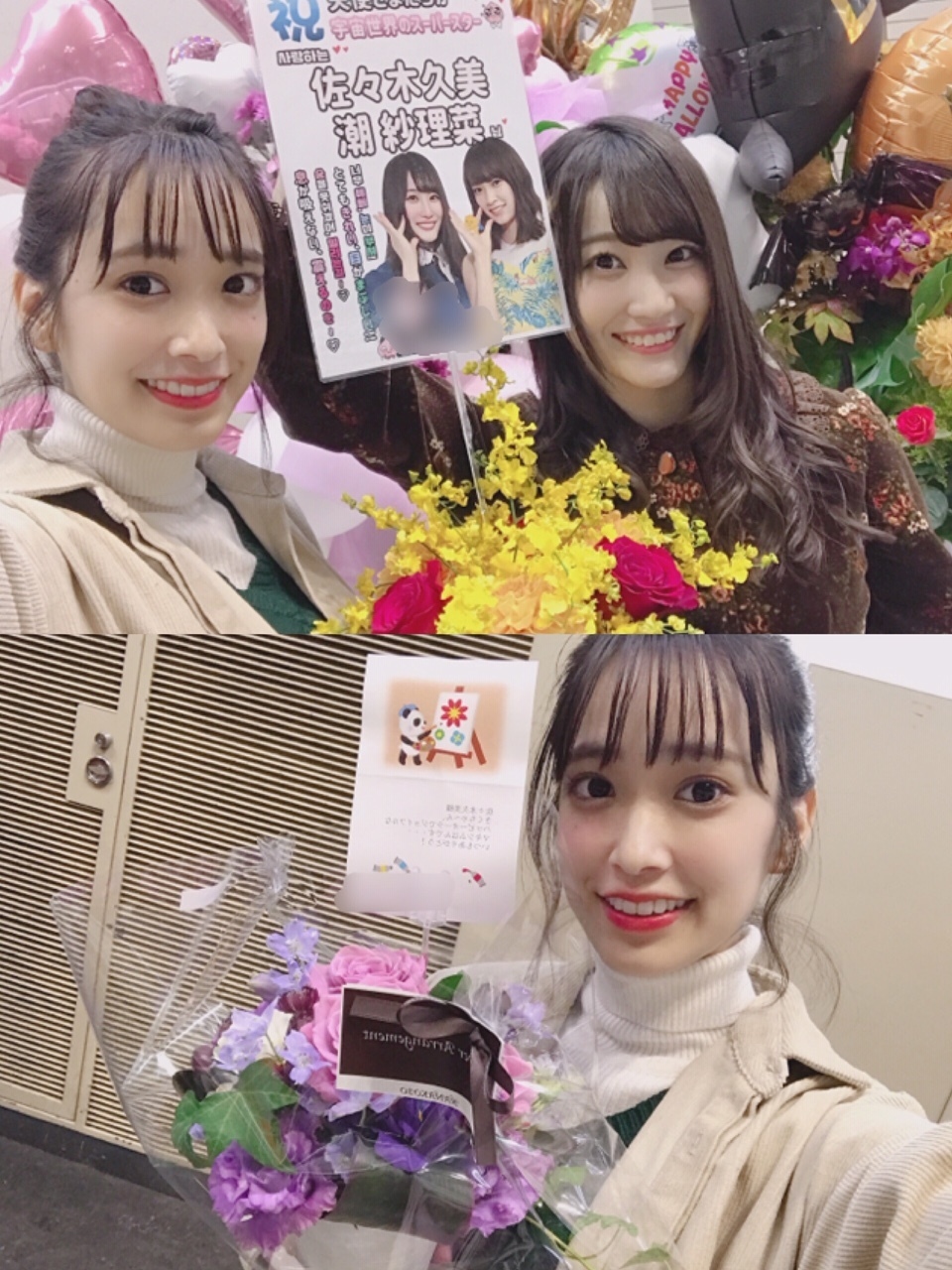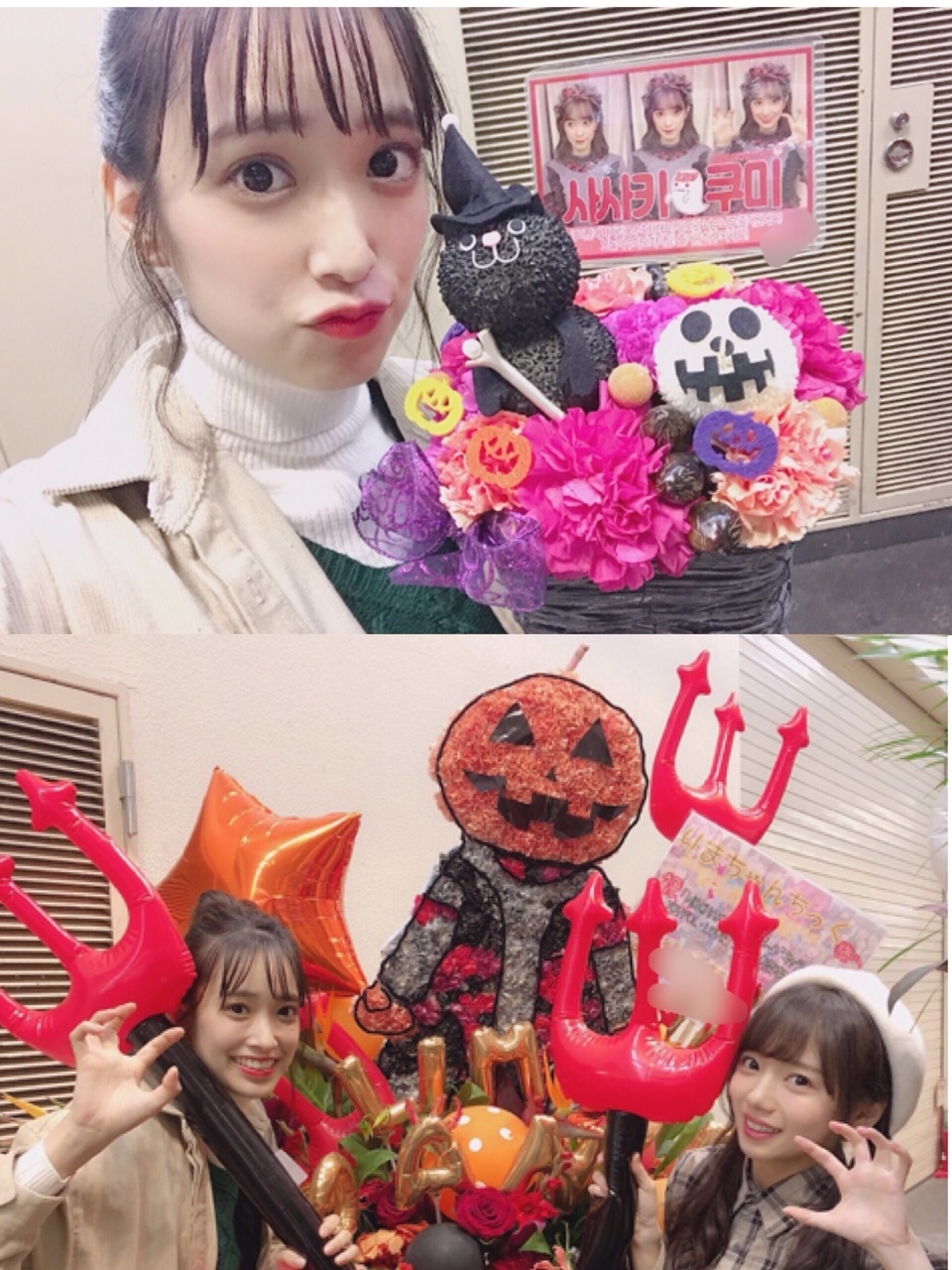 Thank you so much for the many flowers. 🌸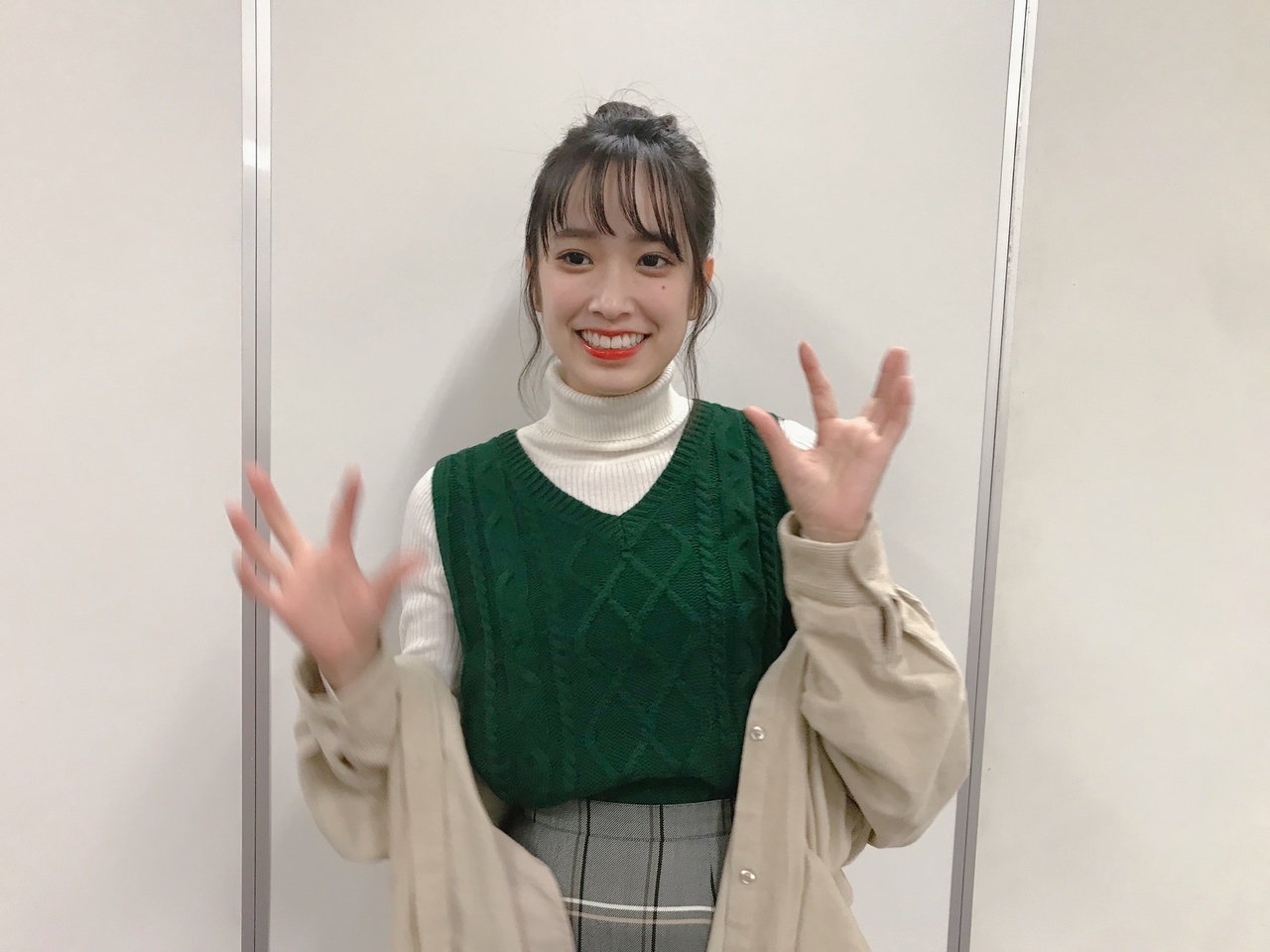 My bangs are totally messed up~~
See you later ( ˙-˙ )/
Kumi Sasaki
---
Japanese Original

こんばちは

ドライバーセットを買いました。
先っぽが付け替えられるやつ。

いろんなところをくるくる回して
ちょっとした修理ができるのが楽しいです。

家具組み立てたいな〜〜

佐々木久美です。

先日この四人でSHOWROOM
やらせていただきました!
みんな名前に「美」が入っているから、
チーム名は「よんび」✌️✌️

たくさん私たちの近況について
楽しくお話ししました〜〜
そして、最後に発表させていただきました!!

「ひらがなくりすます2018」!

けやき坂46の
クリスマスライブが
決定致しました🎄🎅💝
12月11・12・13日のスリーデイズです。
場所は日本武道館です。

今年の初めに武道館スリーデイズの
ライブをやらせていただいて、
先日HotStuffさんのイベントでも
武道館のステージに立たせていただいて、、、

そして、12月にスリーデイズ、、、。

なんてステキな2018年なんでしょう😳
こんなに光栄なことがあっていいのでしょうか、、、

既にファンクラブ会員先行申込受付が
始まっています!

クリスマス大好きなんです。
大好きなクリスマスをハッピーに
皆さんと一緒に過ごせるの、楽しみにしています❣️

そして、先日の握手会のこと

🐡1部

🐡2部

ひなこちゃんの手が入りかけてます。

このワンピースはメチャカリしました!
初めてのメチャカリでした💜

3部

ローソンさんの制服を着ました〜
いらっしゃいませ沢山出来て楽しかったです!

なんでめいめいの名札してるの?
って言われたのですが、
これはめいめいの仮装ということにしました。
ちょっと遅めのハロウィン🎃

🐡5部

この1・2部でも着ていたコーデュロイのワンピースと
緑のベストはメチャカリさんです!
人生初のメチャカリでした💜








お花たくさんありがとうございます🌸

前髪とっちらかってる〜〜う

ではまたね( ˙-˙ )/

佐々木久美
---